The second part of our stay in Reno was spent at John Ascuaga's Nugget Casino Resort where we didn't have as luxurious of a room as Peppermill, but we did end up having a really good time thanks to the amazing customer service.
For starters, our room was comped. While we originally planned to head North after checking out of Peppermill, JC decided it would be fun to stop by JA Nugget and play some slot machines and table games.  A quick stop turned into a few hours and a few drinks later, we were unloading our suitcases and checking into the hotel's West Tower.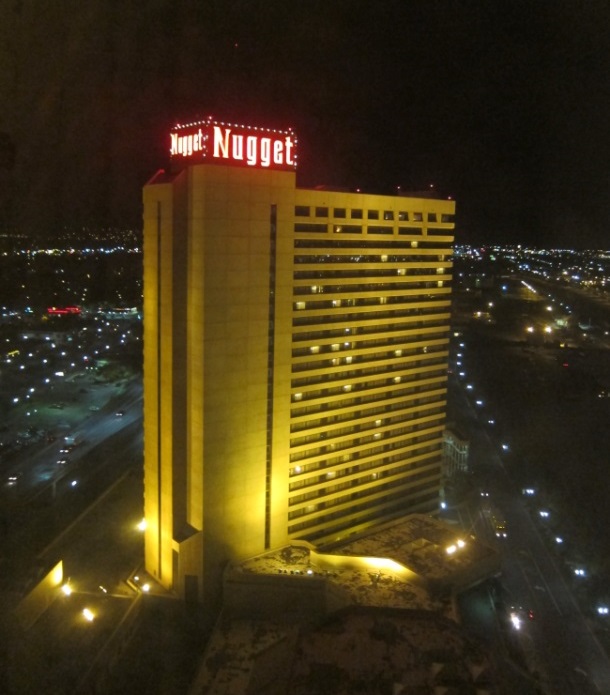 The West Tower is the older of the two towers and so it's a little dated (tube television, slightly faded curtains and wallpaper, etc). That being said, the wallpaper, a rose design, is very pretty and the bathroom has a nice soaking tub with jets.
I'm told the East Tower is modern and much fancier with presidential mattresses, luxurious bedding and a 42″ plasma TV. That aside, our room was free and very comfortable and spacious, so no complaints there. Continued after the jump.
Photo below: Our room in the West Tower.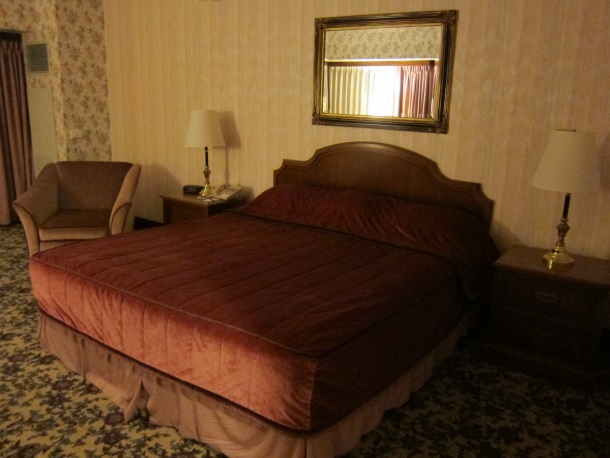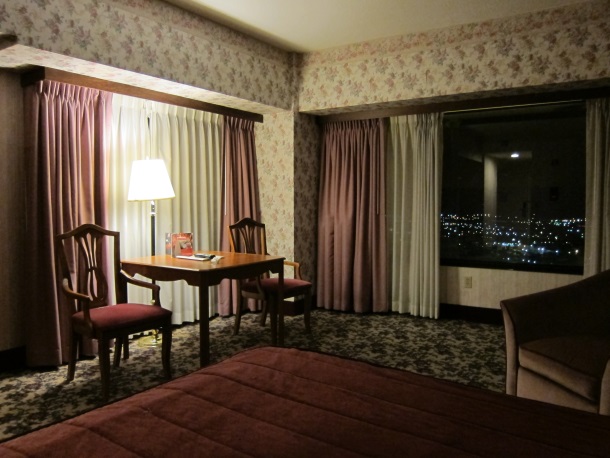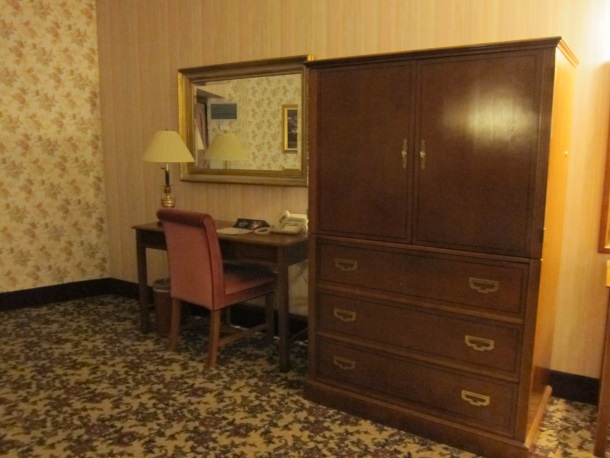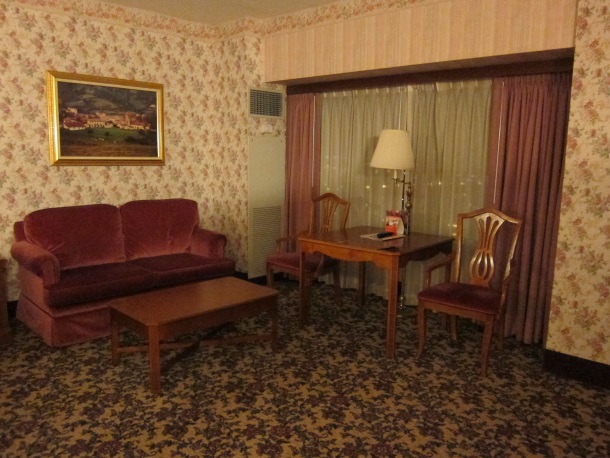 Photo below: Bathroom with soaking tub with jets.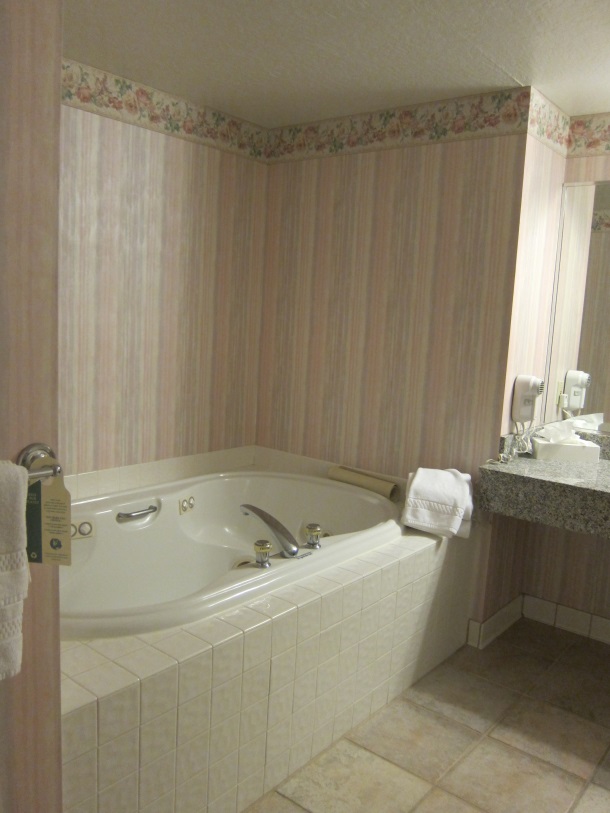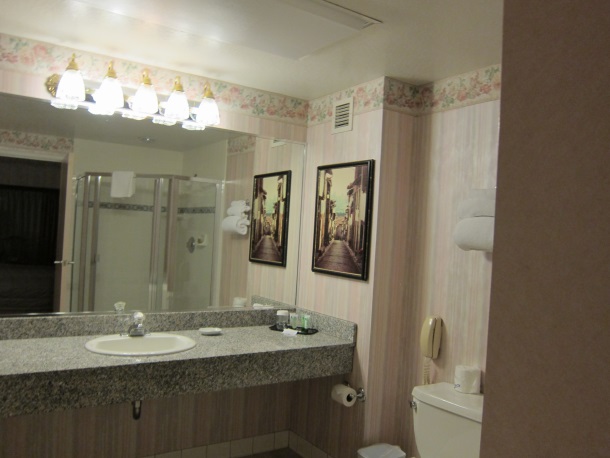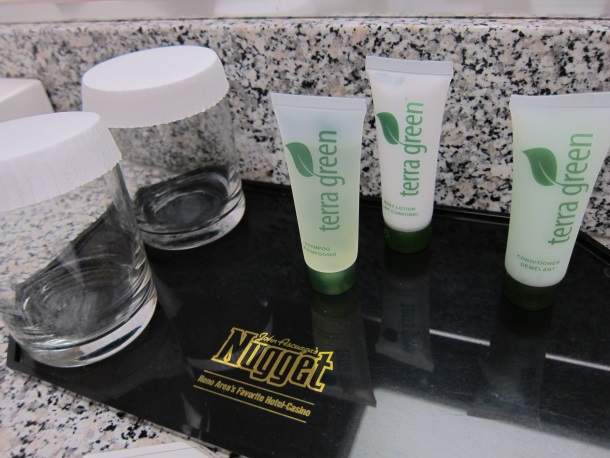 Photo below: Pool area. The large, overhead windows are able to be opened on warmer days.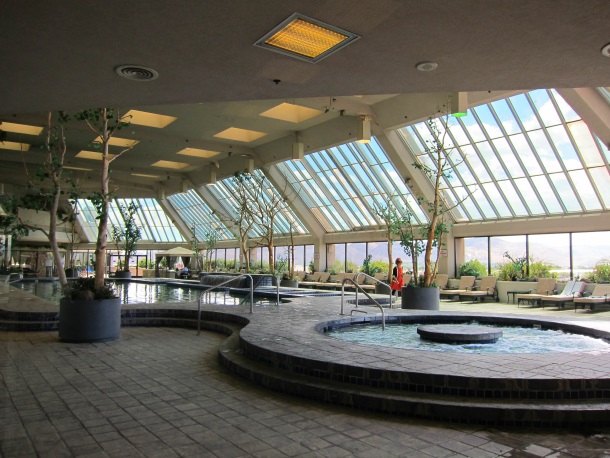 Photo below: Reno – "The Biggest Little City in the World"!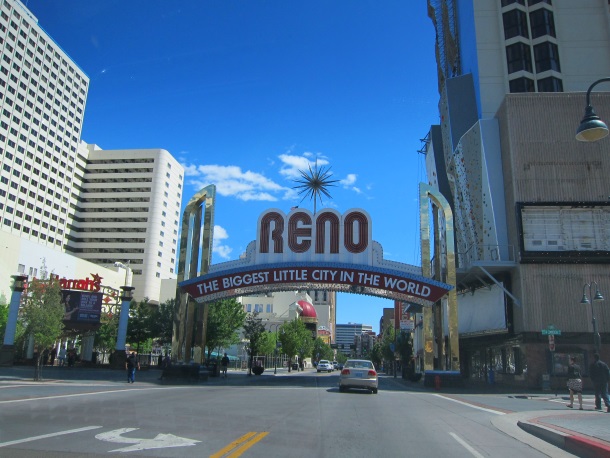 At the beginning of this post, I mentioned that it was the customer service that really made John Ascuaga's Nugget stand out. We really experienced the level of commitment that the employees have to this establishment when we decided to dine at Restaurant Orozko, one of the resort's on property restaurants that specializes in traditional Basque dishes.
You can read more about our experience in my post on Restaurant Orozko.