After heading North from Las Vegas, JC and I decided to stop by Death Valley National Park and check out the lowest point in America. Located about 85 miles East of America's highest point (Mount Whitney), Death Valley's Badwater Basin is a whopping 282 feet below sea level!
Our drive to the valley was quite spectacular with the sun setting and barely a car in sight during the two hour drive. With the road to ourselves, the top down on the convertible, and the radio on loud, we were isolated in our own little world with sweeping views and the occasional tumbleweed. While large birds soared overhead, we were surprised to see two other wild critters that were certainly unexpected. For starters, we got to see our first road runner! A tiny little thing, but true to it's name, it ran across the road causing us to slow down to avoid hitting it. We also saw a coyote! It came out of nowhere and just stood in the road looking at our car, seemingly unphased. (photo after the jump)
Photos below: The drive to Death Valley from Las Vegas.
For accommodations,  we stayed at one of the two resorts in Death Valley called Furnace Creek Ranch (The other is Furnace Creek Inn). The sun had already set when we arrived, but we were pleased to see that the place, although in the middle of nowhere, was alive and bustling with people drinking at the saloon and gathering around the outdoor fire pits. Furnace Creek has a very rustic vibe and is set up to look like an old Western Town. In addition to the main saloon, there is an old post office that's still in use, a decent sized gift shop with lots of neat souvenirs  toiletries, and even some fresh groceries for campers, two restaurants, a small museum which was built in 1883, an air strip, basketball, volleyball and tennis courts, horses for horseback riding and horse-drawn carriage rides, and the world's lowest golf course.  A short walk away is a large pool heated by underground thermal springs, which stays warm year round. The rooms are lined up along the property and they all have outdoor patios with rocking chairs making for a very cozy atmosphere. There are plenty of Western relics on the property as well, including old machinery, trains, and reminders from a time when early pioneers were the main occupants.
Photos below: Furnace Creek Ranch
After checking in, we stopped by the saloon for a martini, then walked around the property for a bit before heading to bed. We spent the better part of the following day exploring the different areas of Death Valley. We could have easily stayed another night and explored more of the scenic hiking trails, which is why I am logging this trip as an overnight trip, rather than a day trip. While a day would suffice for a quick drive through, it isn't nearly enough time to see everything that the National Park has to offer!
Photos below: Death Valley
Photo below: JC in front of the 'Sea Level' sign.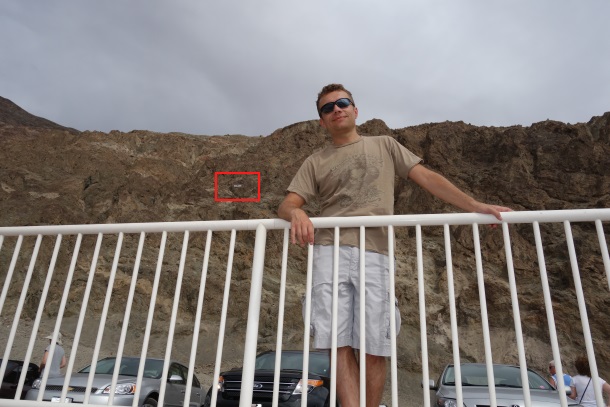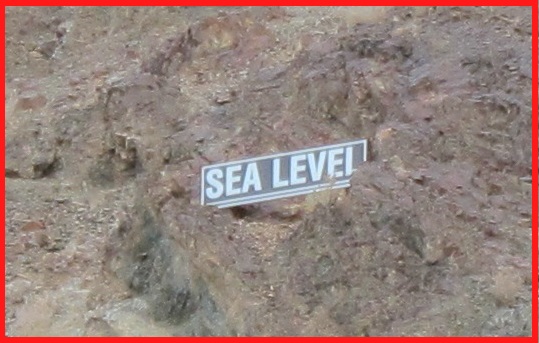 Photos below: Not all of the roads are paved!
Photos below: Death Valley's Natural bridge. The large arches reminded me of Arches National Park in Utah!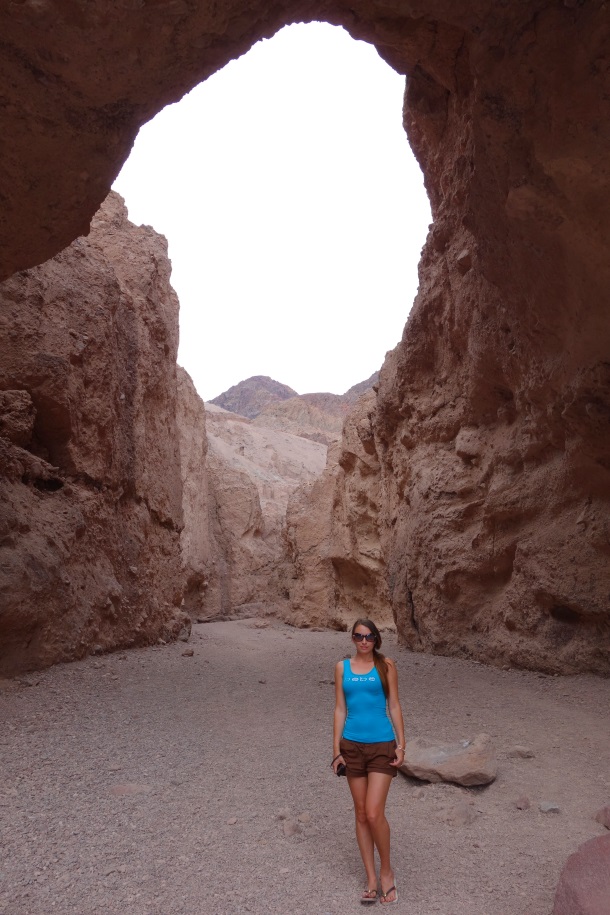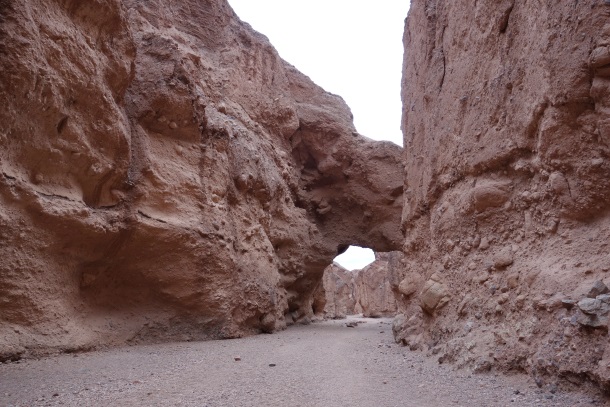 Photo below: What remains of a waterfall that carved the large formation.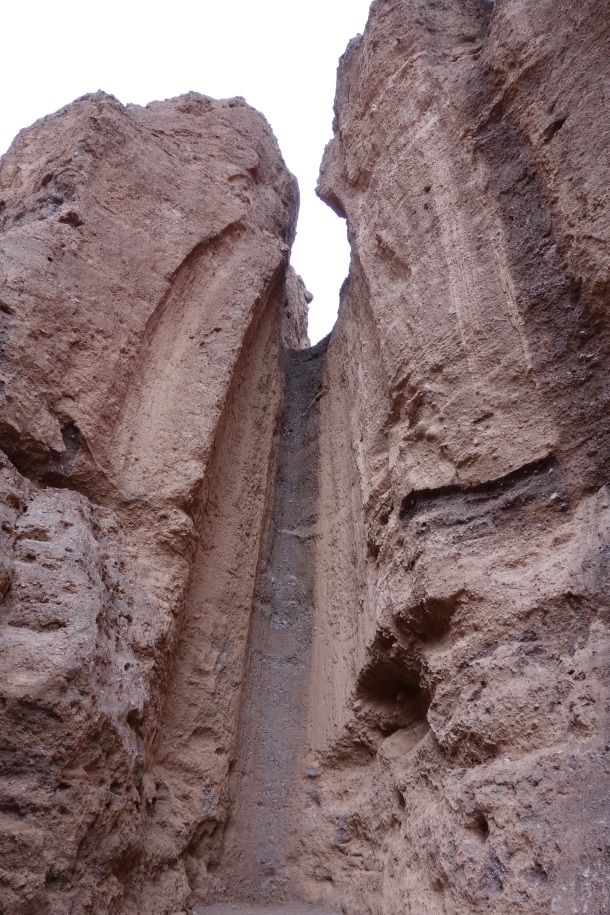 Photo below: I'm just a speck against the massive backdrop!!!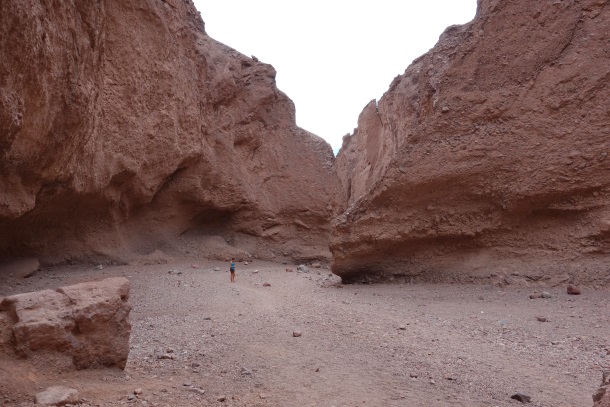 Photo below: Click to view full panoramic shot!