Anthony's Prime Steak & Seafood: JC's Birthday Dinner
Assorted bread with salted butter and olive oil.
Shrimp Ceviche.
Bibb salad with shaved vegetables and a smoked blue cheese.
Prime Ribeye steak, cooked rare to medium rare./Prime Filet Mignon, cooked medium rare.
Side of grilled asparagus with lemon zest and sauteed, wild mushrooms,
Chocolate, peanut-butter, ice-cream cake (to-go).
Once again, dinner here did not disappoint! We filled our bellies with the most delicious steak and veggies, and there was still plenty of food to spare (we packaged it up, of course). Service was good, as usual, and the ambiance was super cozy.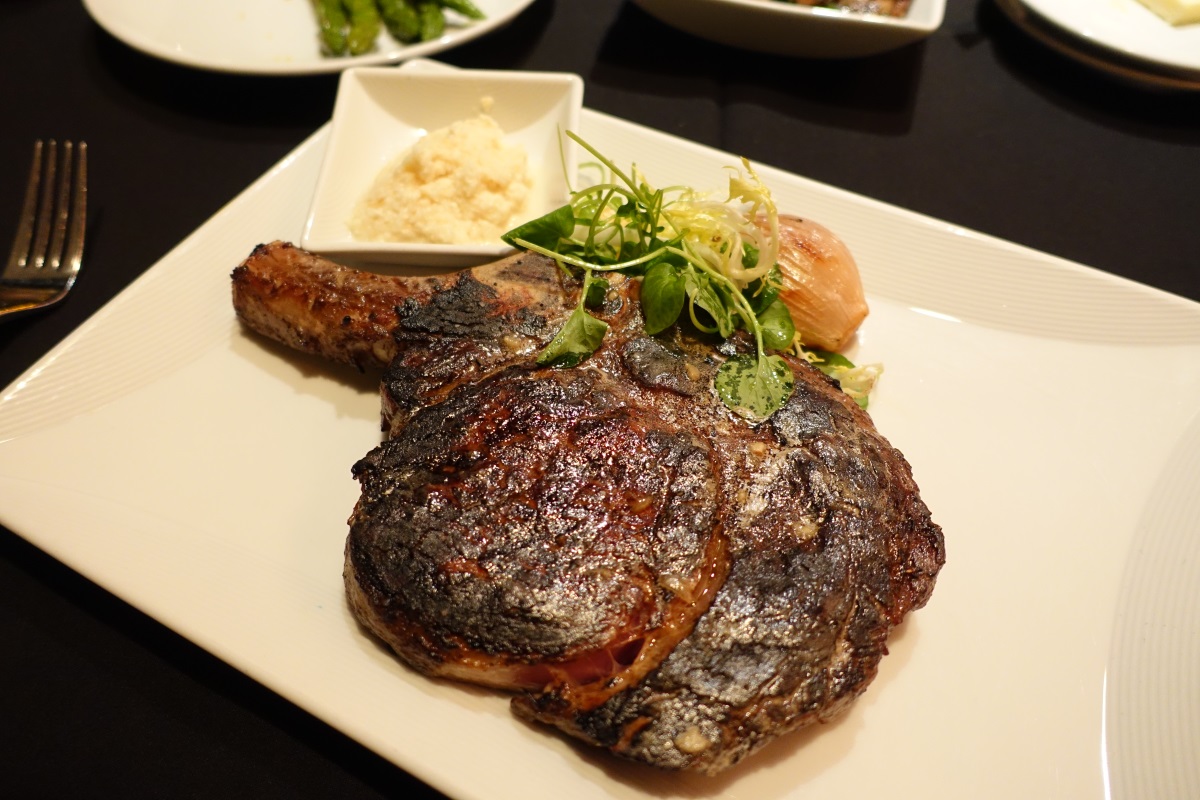 Pro Tip: If you like horseradish, then be sure to ask for a side, prepared raw. These guys have the freshest, spiciest horseradish – the kind that will clear your sinuses up in a heartbeat – so good!