Recently, I wrote about Kmart's Money Can't Buy You Style Remix Challenge, which allows fashion lovers to upload photos of themselves remixing the Jaclyn Smith utility shirt for the chance to win a $500 gift card and a trip to NYC for a photo shoot! (Um, awesome).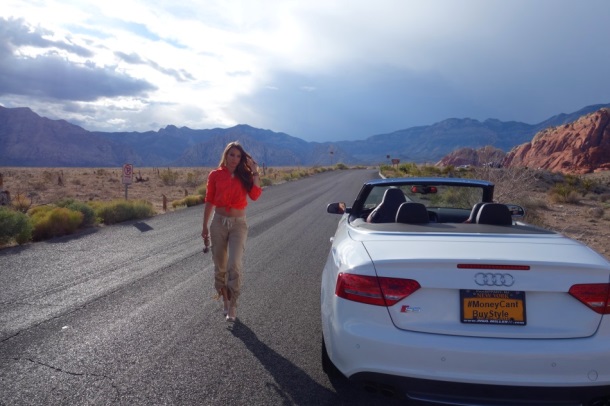 I wanted to enter as well, so I headed over to the nearest Kmart, picked up a few items and headed out to Nevada's gorgeous Red Rock Canyon which is only a short drive from Las Vegas. The canyon's incredible skyline provided the perfect backdrop for taking some fun photos, which I'm posting below – there are more after the jump!
There are only a few more days to enter, so make sure you submit your photos by May 13th, if you want to enter to win the gift card and NYC trip – good luck!!!