As promised, here are pics and a review from my visit to Cafe Del Rio in Virginia City, Nevada. Click on the link if you would like to read my original post on visiting Virginia City.
JC and I had a fun day exploring Virginia City's Western themed gift shops and saloons, but definitely wanted to grab a bite to eat before heading back to our hotel in Reno. After asking several shop owners for a recommendation, they ALL said the same thing – that we had to stop by Cafe Del Rio. The little restaurant serves up Mexican style dishes with open windows, plenty of fresh air, and a great view of the mountains.
Photo below: Pork Carnitas – tender chunks pf pork slow cooked in chiles and citrus. Served with warm tortillas, pico del gallo, sour cream, avocado salsa, a fresh radish, and a side of rice and beans topped with cotija cheese. Yum!!!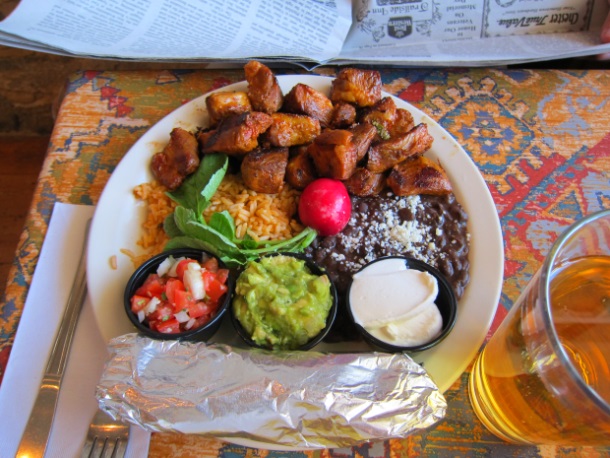 Additional photos below.
Photo below: Yucatan Enchilada – Shrimp, crab, and artichoke hearts baked in a blue corn tortilla with monterey jack cheese and an ancho chili cream sauce. Topped with pumpkin seeds. I would definitely recommend this dish – very tasty!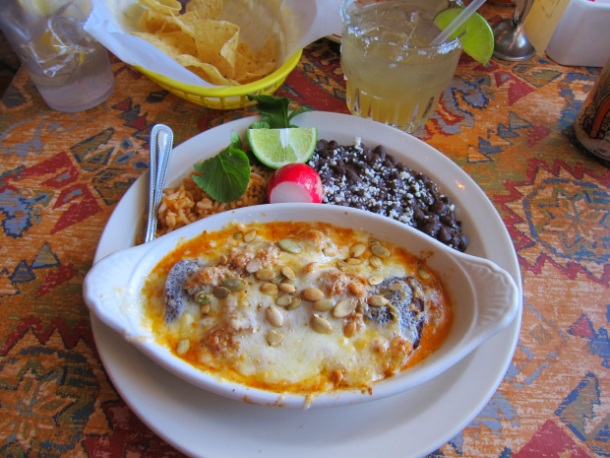 Photo below: We sat by one of the open windows and enjoyed the view and fresh air.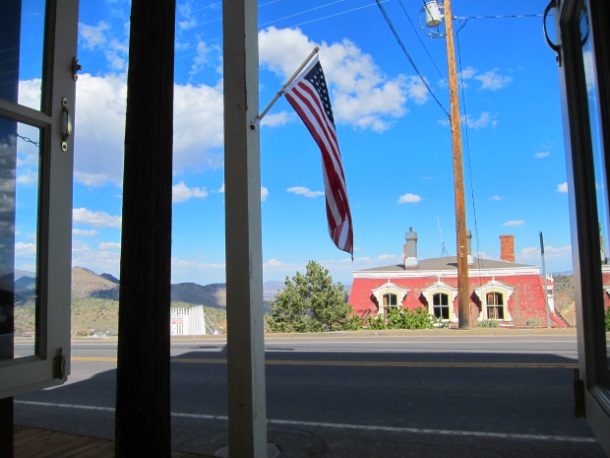 Photo below: The interior is modest, but with colorful decor. We arrived as they were opening, so the place was empty, but filled up before we left.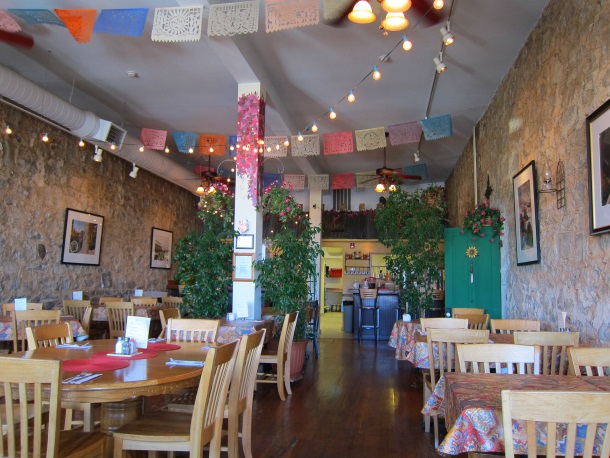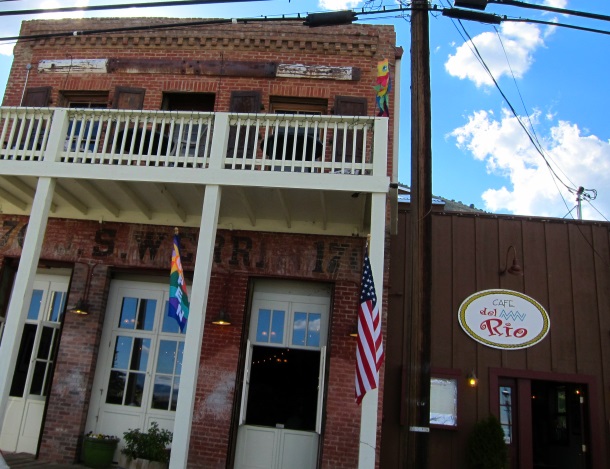 All in all, this was a pleasant stop. Nothing fancy, but that's OK as we enjoyed the comfy vibe of the place. The service was good and our dishes were great flavor wise and definitely filling. The prices were slightly above what I would have expected, given the casual atmosphere – about 15 bucks a dish, but that's not outrageous, especially in a touristy place like this.
Also, note: They DO NOT take American Express.