About an hour away from Reno, Nevada is a quaint little town called Virginia City. Dressed in all the fixings of an old Western Village, Virginia City is replete with specialty shops, saloons, and vintage style gambling halls. The drive to Virginia City requires an ascent up a winding road with killer views of snow capped mountains in the distance. On our way up, we saw plenty of wildlife including large birds and  two ferret-like creatures called fishers that were chasing each other on the mountain side – so cool! (Wildlife spotting makes me very happy)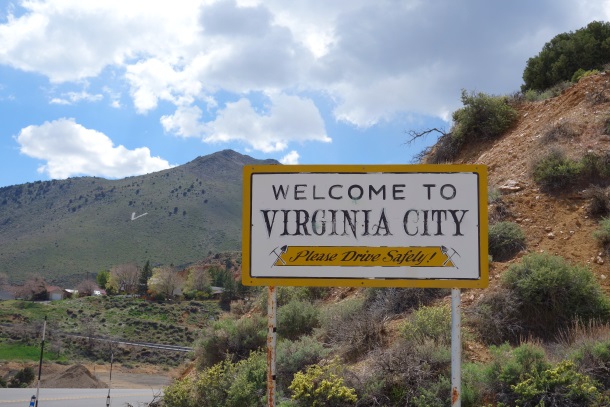 Once there, parking is relatively easy to find and it's fun walking around and exploring some of the town's history, which includes a blackjack, or 21 table, known as the infamous 'suicide table'. The table was given the horrid nickname after three previous owners took their lives following big financial losses – though it is questioned as to whether or not the third took his own life, or had it taken from him. Either way, the mystery remains and so does the relic – at the back of a dusty casino filled with adult delights like slot machines, cocktails, and what looks like an ancient burlesque stage. Continued after the jump…
Virginia City came about as a mining boomtown, appearing virtually overnight as a result of the Comstock Lode silver strike of 1859. At its peak, Virginia City had a population of over 15,000 residents and was called the richest city in America.[wiki] During the 20 years following the Comstock success "about $400 million" was taken out of the ground when miners would snowshoe to work and then descend into the high temperatures of the mines heated by underground hot springs. Another interesting fact about this little city in the mountains is that some call it the birthplace of Mark Twain, as it was here in February 1863, that writer Samuel Clemens, then a reporter on the local Territorial Enterprise newspaper, first used his famous pen name.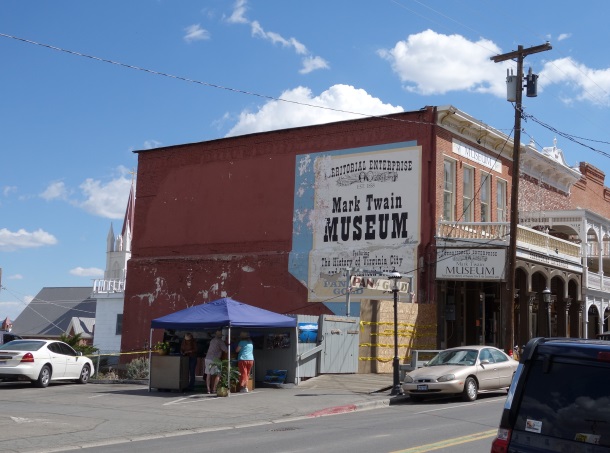 If you're in the Reno area, then I highly suggest making the drive out to Virginia City. Reviews for inns in the area receive less than stellar reviews on travel sites, so I would recommend staying in Reno and just making the day out of it. As for things to do, there are tours that go into the old mines, train rides through the mountainside and festivals throughout the year that include chili cook offs and camel races (that one took me by surprise!). While shopping for souvenirs, JC and I asked about three or four different shop owners for a recommendation on where to eat for lunch. They all suggested Cafe Del Rio, which offers Mexican cuisine and has four and a half stars out of 86 reviews on TripAdvisor. It is also, rated #1 out of 18 restaurants in Virginia City. I will do a separate post on our meal there.
Photo below: Looking back at the initial drive up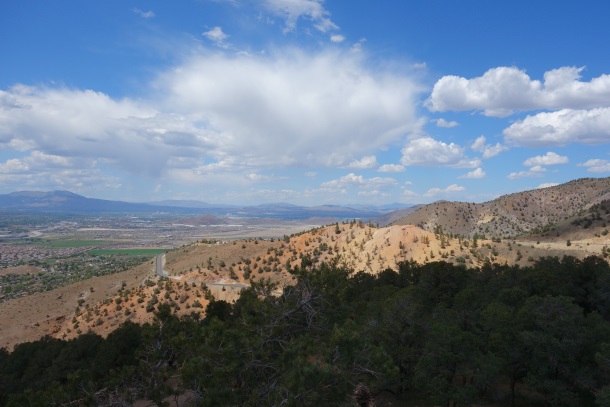 Photo below: Still climbing…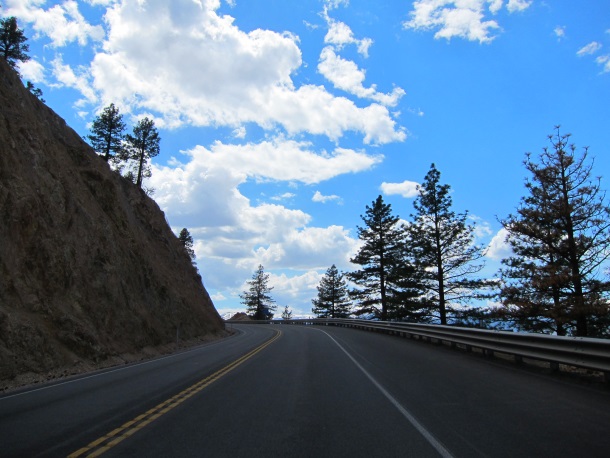 Photo below: There are a few scenic stops where you can pull over and take photos of the view.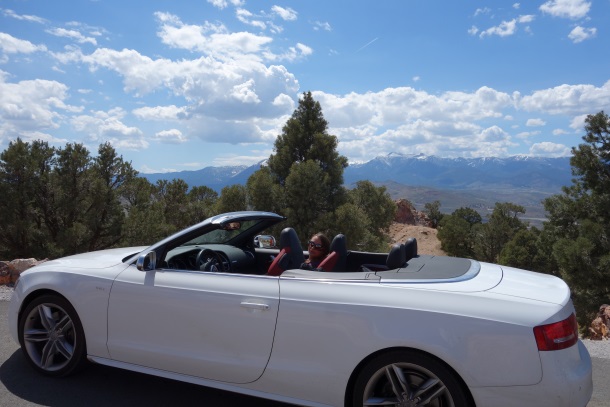 Photo below: If you look closely, you can see rugged stairs built into the stone. A nice place for stopping to take photos.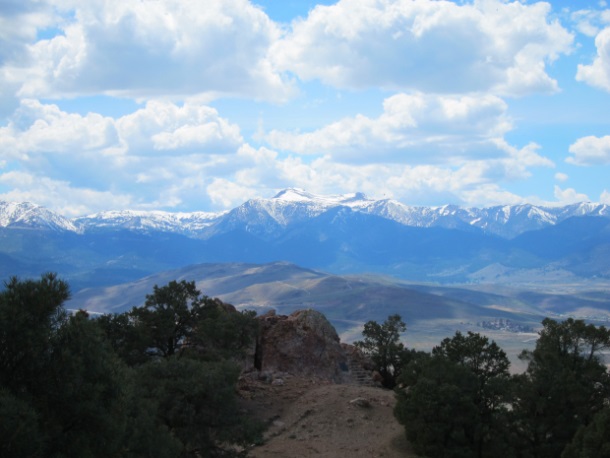 Photo below: Breath taking!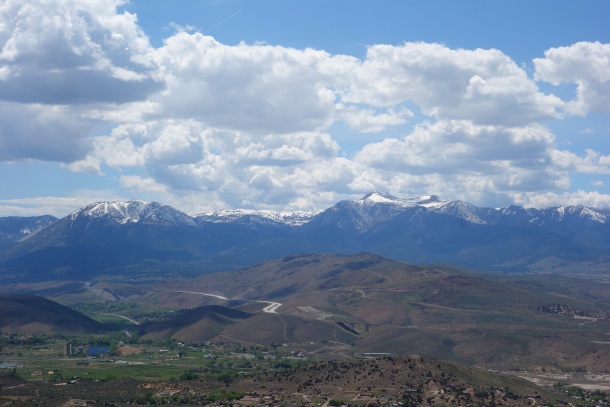 Photo below: Entering Virginia City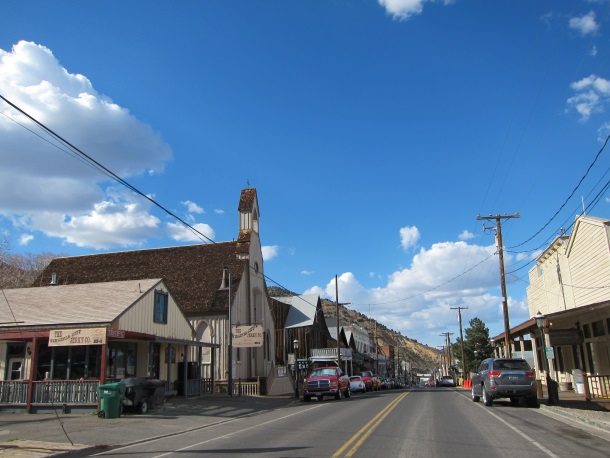 Photo below: Plenty of parking on the street and in off street lots.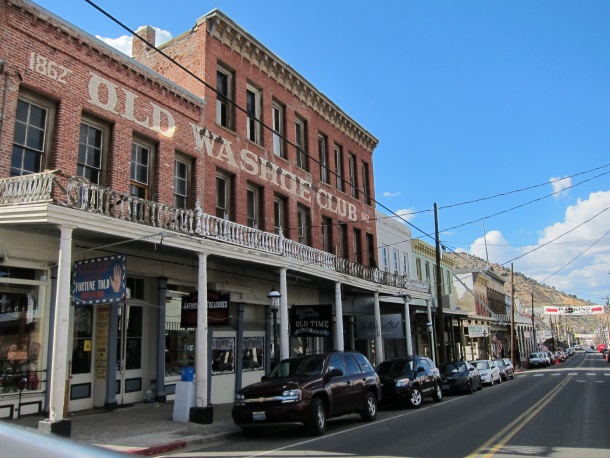 Photo below: The Silver Queen Hotel has been in Virginia City for over 134 years and those who believe say it is haunted! (For the record, I don't believe in ghosts, but it makes a fun story)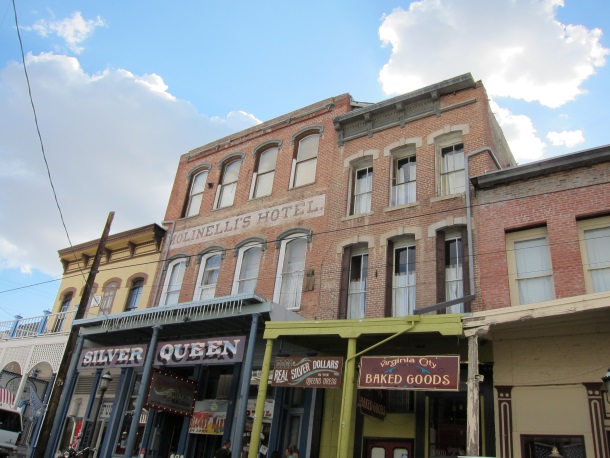 Photo below: The infamous 'Suicide Table'.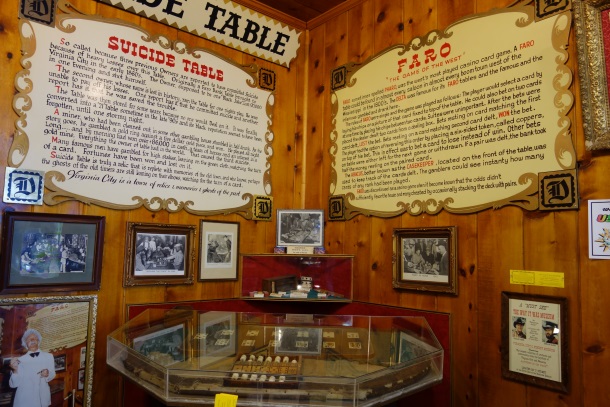 Photo below: Rustic buildings and saloons.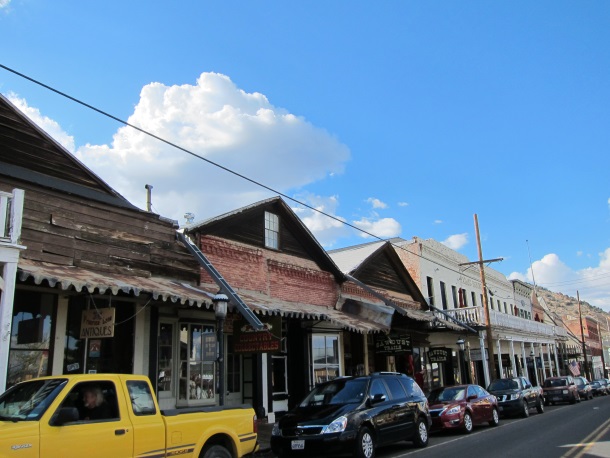 Photo below: A local school – I love the charm of this building!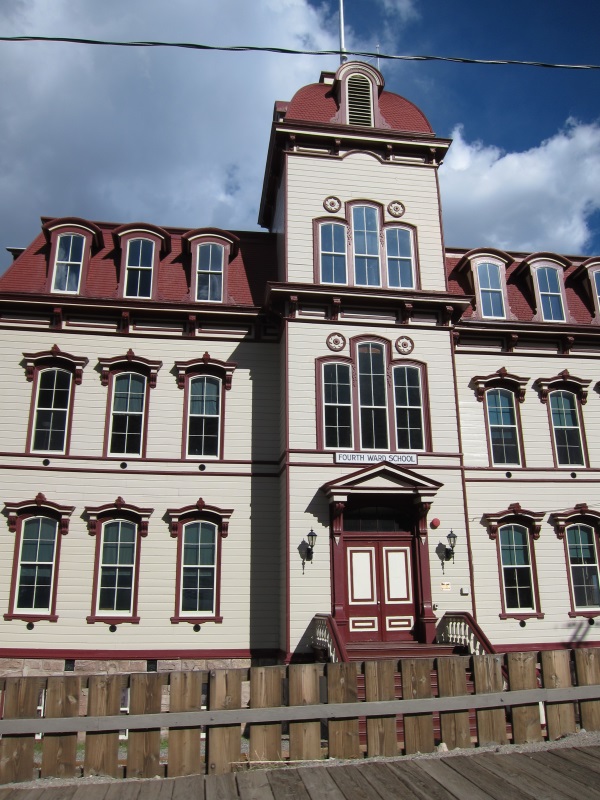 Photo below: JC and I sampled a $1 beer. I highly recommend not over indulging as the altitude, combined with the very winding/steep road back to Reno can make a deadly combination!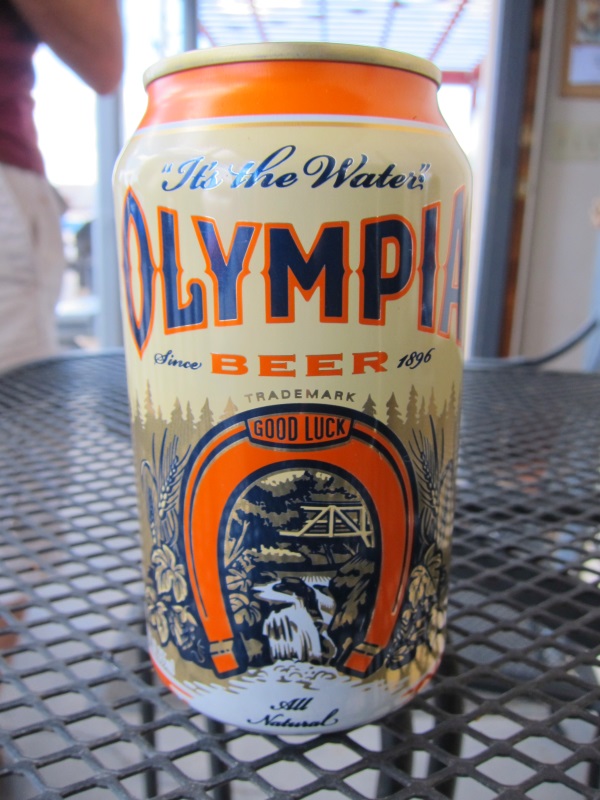 Photo below: Jc and I didn't take a tour, but I think it might be a fun option if we go back. It would be nice to have a guide to tell us more about the history.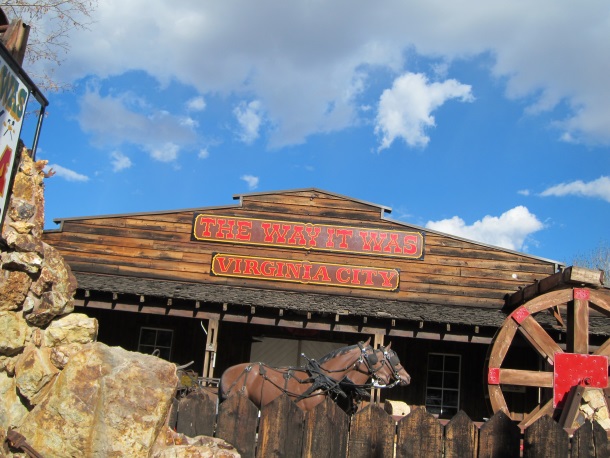 For more information, please visit Virginia City