From Viva Las Arepas to Latin Soul Restaurant at Lake Tahoe …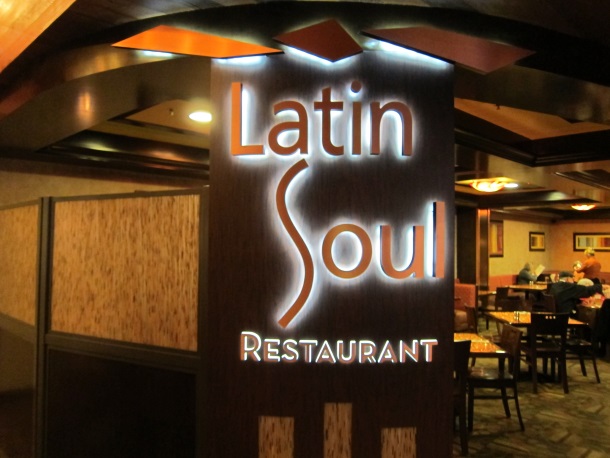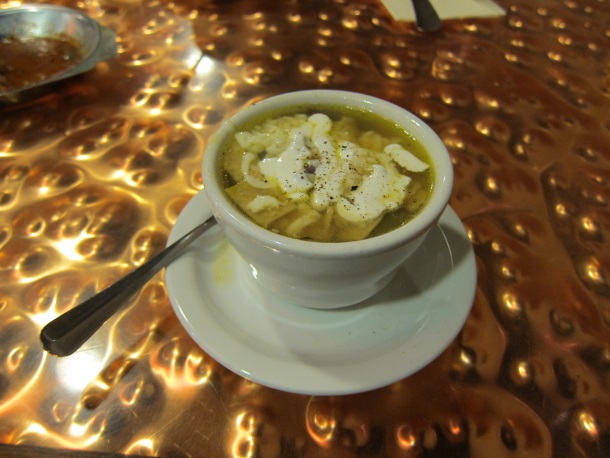 Photo below: There are three arepas options on the menu – 1.) pulled beef with black beans, fried plantain & cheese 2.) chicken & avocado salad, and 3.) spinach & cheese. I tried the chicken/avacado and thought it was just OK. The arepa was delicious – cooked to the consistency I like and flavorful. The chicken and avocado salad was a little too Mayonnaise – y for me. Since the avocado is already mushy, the extra Mayo just made it seem TOO mushy. I'm a texture freak when it comes to food, so this was a turn off. In retrospect, I wish I had tried the other two combos.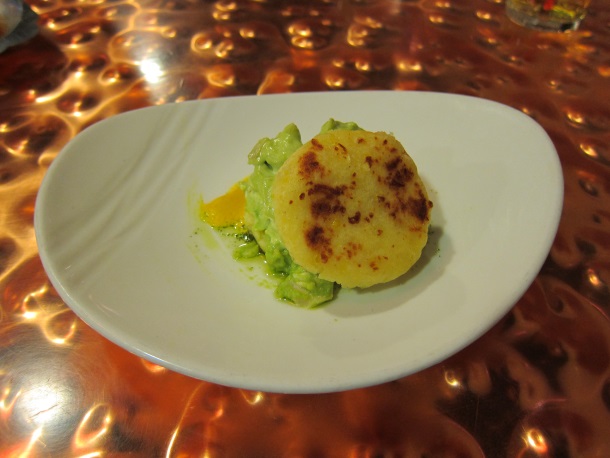 Photo below: (Would NOT recommend) The fried yucca was a bit disappointing. I LOVE yucca and so I was really looking forward to this appetizer. Unfortunately, the yucca was cut too thin and then fried for too long making for a yucca fry that was as hard as a rock. I was literally afraid that I would break a tooth if I attempted to chew. I tried chomping down on a few from the batch and they were all rock hard. I generally don't like sending things back, but this would be one of those times that I think it's OK.  The sauces were really good though – chimichurri and  huancaina (boiled yellow potatoes made into a spicy, creamy sauce).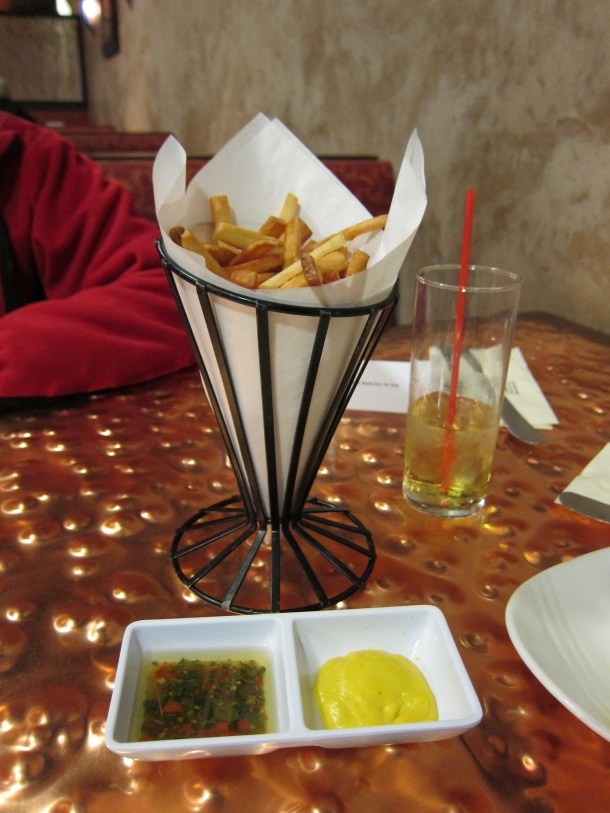 Photo below: 2 $ Tacos with a side of rice and beans topped with cojita cheese. Pretty basic, but very tasty – homemade corn tortilla, carnitas, onion, cilantro, salsa and lime.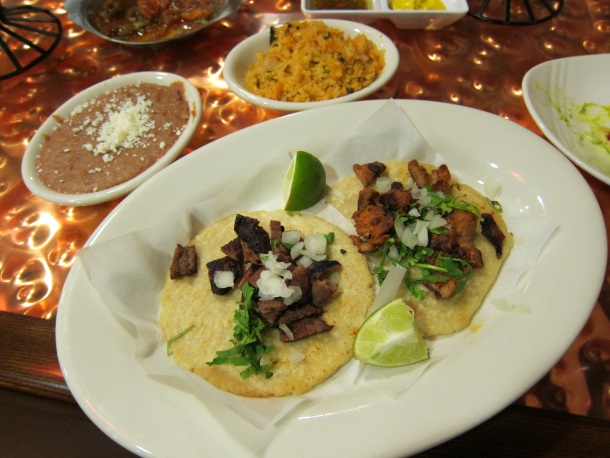 Photo below: Red Snapper With Garlic Al Mojo, steamed rice, black bean muneta, salad, red onion, tomato, and avocado. My garlic allergy prevented me from getting a good sample of this dish, but JC said it was VERY good.