MontBleu Resort Casino & Spa is located in Stateline, Nevada (aka Lake Tahoe) and the higher rooms have fantastic views of the mountains surrounding the lake. Some of the rooms have an in suite Jacuzzi, which is great for soaking in the view!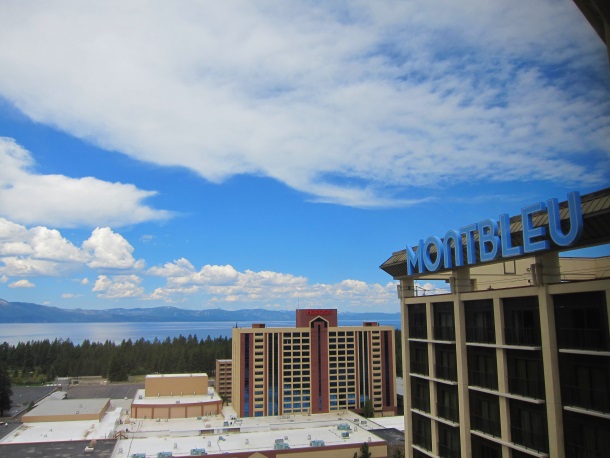 This was my first time in the area and so I don't have much to compare MontBleu to regarding other places to stay, but overall I was pleased. I enjoyed the Italian decor, but have to admit that the tube TV in the room was a turn off. I stayed in two different rooms during my stay at MontBleu – one with a Jacuzzi and one without. Obviously I preferred having the Jacuzzi, but I actually liked the decor in the room without the Jacuzzi a little better – and the second room had a nicer TV. 
Pros:
Roman decor.
Clean and comfortable.
Great views.
Option to have a room with a Jacuzzi.
Cons:
No free internet.
Old TVs still exist in at least some of the rooms.
Photo below: First room – with Jacuzzi.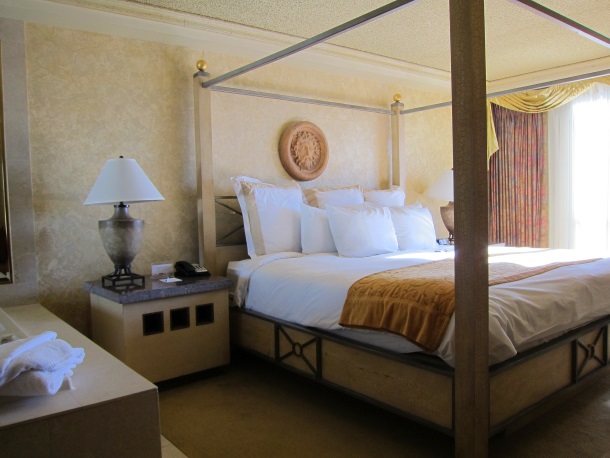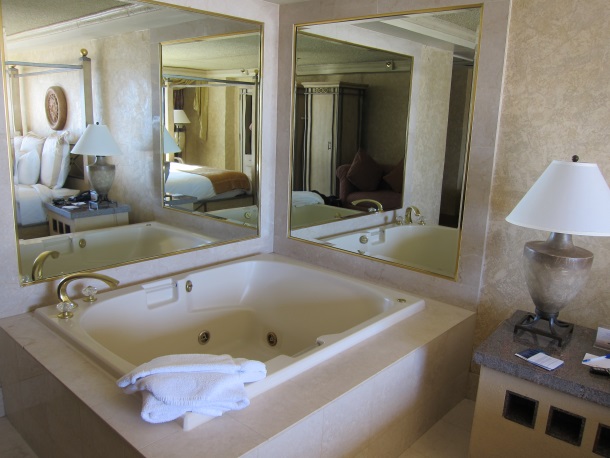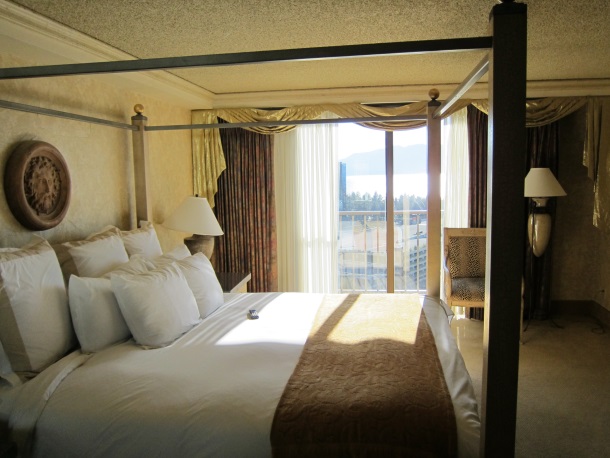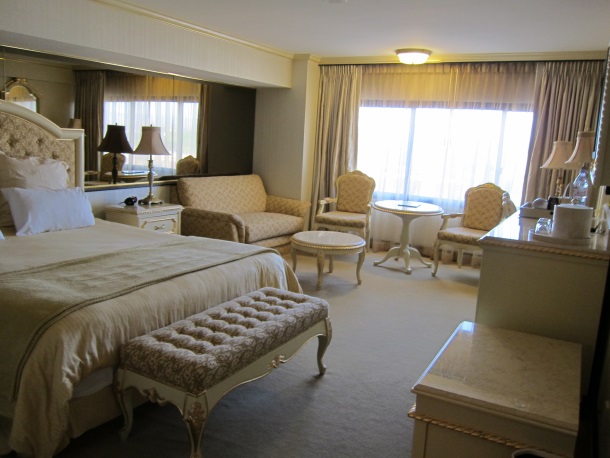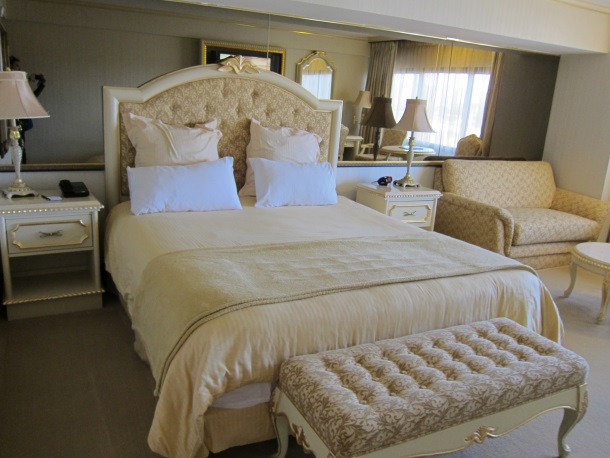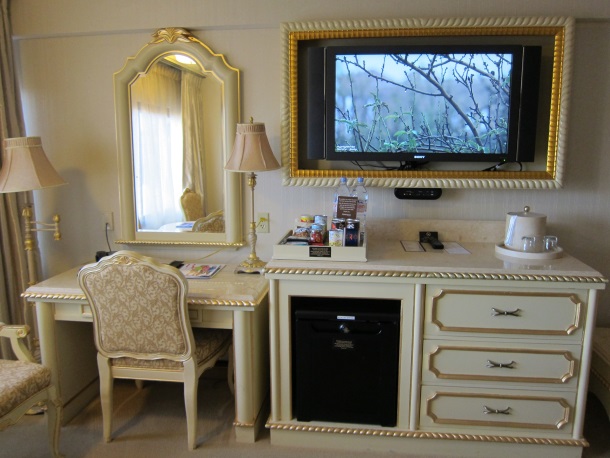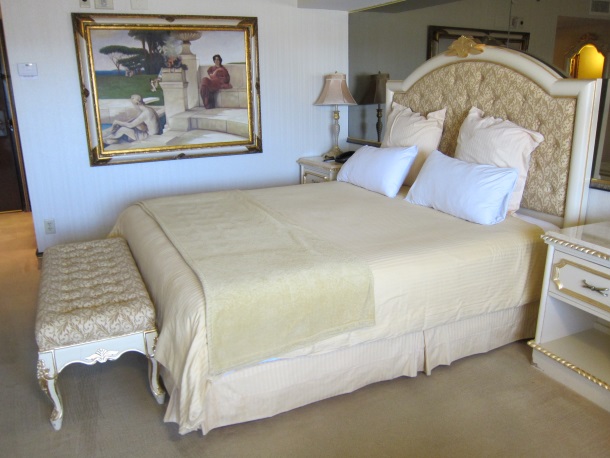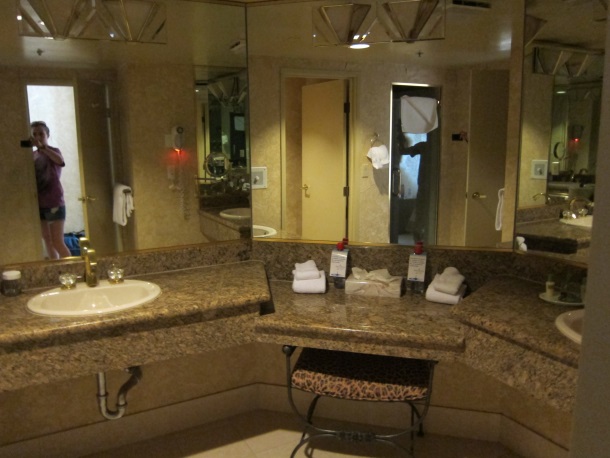 Photo below: View from our room.