Tonight, JC and I decided to head into Brooklyn to have a few drinks with some friends who are in town for the week.
Berry Park, named for it's location on Berry Street in Brooklyn, is a local brewery that was established in 2009. It's got a bit of a hipster vibe with a fun crowd looking to enjoy the pub's rooftop bar with over a dozen local brews on tap and awesome views of the City!
(pic below taken with my phone)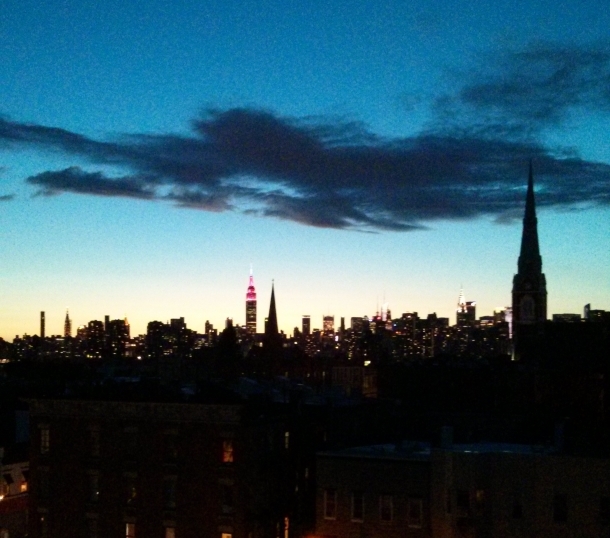 In addition to a variety of small batch beers, Berry Park also has a menu that made me nostalgic of my trip to Eastern Europe: Bavarian pretzels with a spicy mustard dipping sauce, Bratwurst with sauerkraut, and Currywurst with fries were just a few of the options that reminded me of meals I ate during my trip to Germany last year.
Tip: If you're heading to Berry Park, get there early in order to secure seats for your party or you'll be stuck standing while you eat – this place gets crowded! Also, don't even think of trying to order a regular beer (IE: Bud Light), unless you want the bartender to laugh at you. In all fairness, it is a brewery, so they expect you to sample the variety of small batch brews on tap…
Overall a fun place, with a cool outdoor atmosphere and good food. Pics below…
Driving into Brooklyn from CT…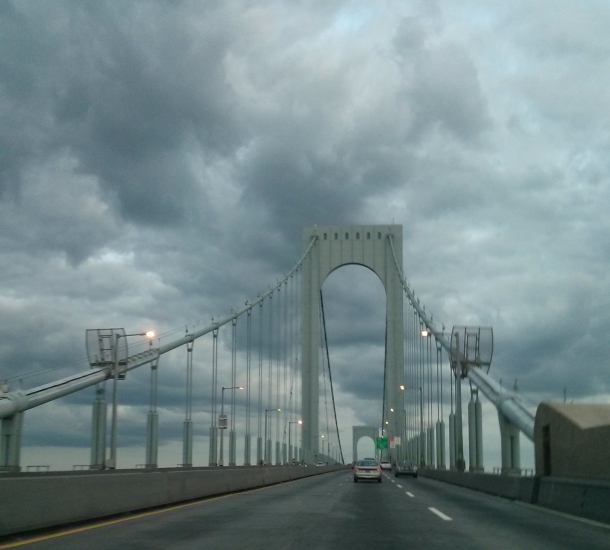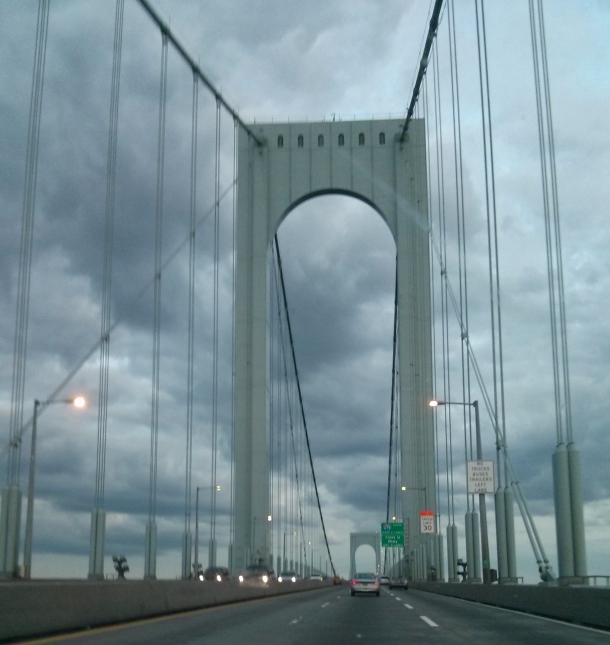 We passed the sun setting over New York City…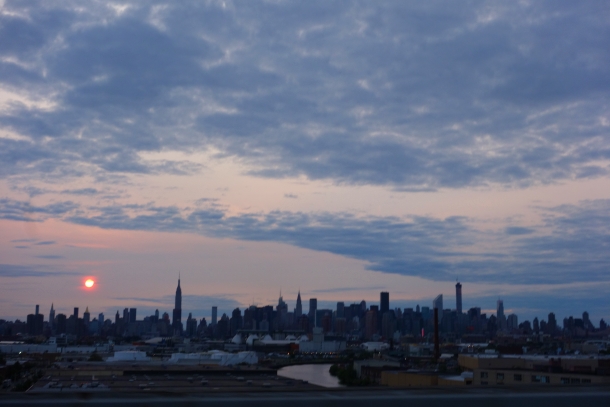 Berry Park…