Yesterday, I made use of my Six Flags annual pass by visiting the theme park's New England location in Agawam, Massachusetts. It was the perfect day, weather wise for soaking in the sun and enjoying the rides, games, and of course all the junk food that goes hand in hand with theme parks – cotton candy, candy apples, fried fish & chips, and even a few cold beers!
In addition to going on all the thrill rides, I really enjoyed walking around the park and taking pics. It's amazing how far roller coasters have come since their modest beginning. Once made of all wood, these coasters have advanced to steel rails that launch you into the air, higher than could have been imagined in their earlier days – and certainly with far more turns and gravity defying loops!
Pics below…
That's me in the swing ride – by far, the tallest one I've ever been on! Surprisingly, I wasn't scared at all – once I got to the top, it was so much fun taking in the view of the park!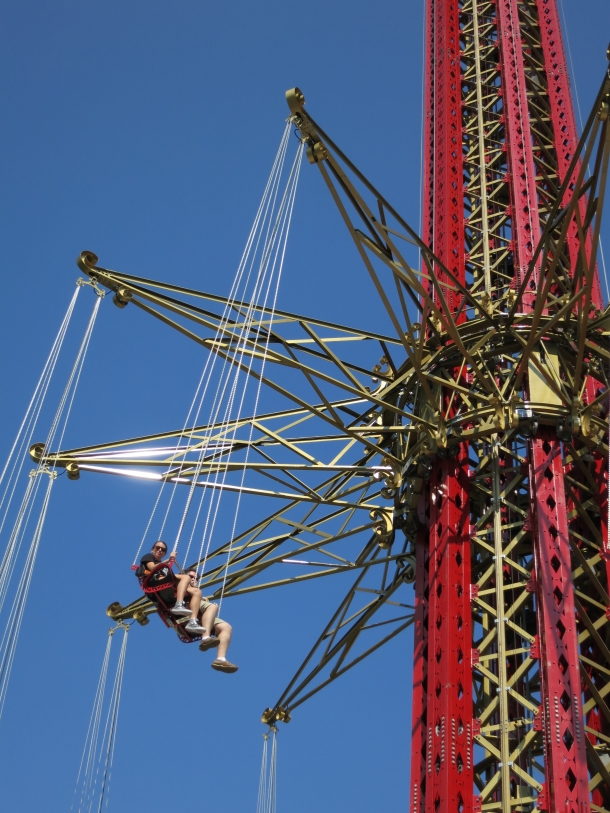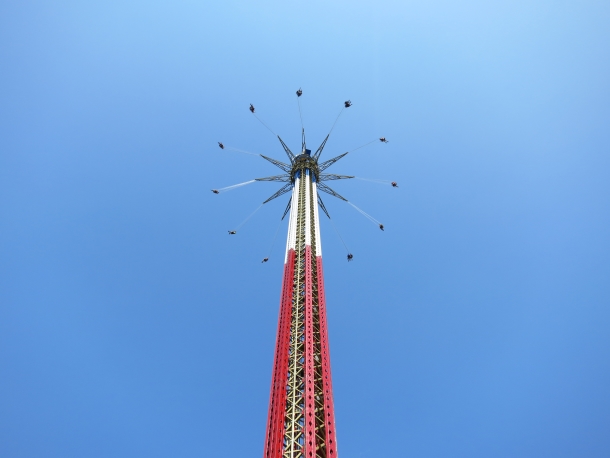 There was a Panda Express! PE is usually one of my favorite fast food joints, because they have lots of healthy options (everything on the 'Wok Smart' menu is under 250 calories and their steamed veggies are delicious!) I opted for the theme park, greasy foods instead… I can't be good ALL the time!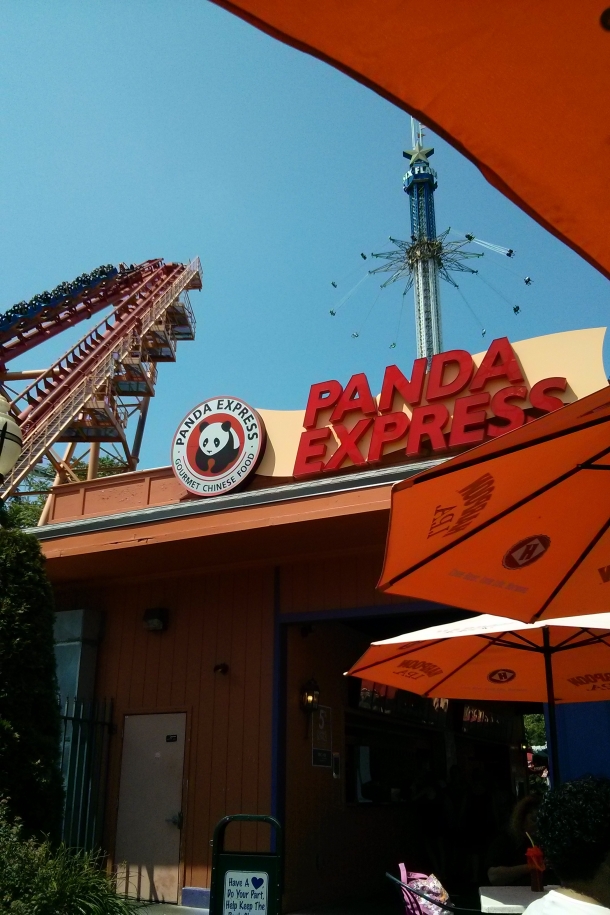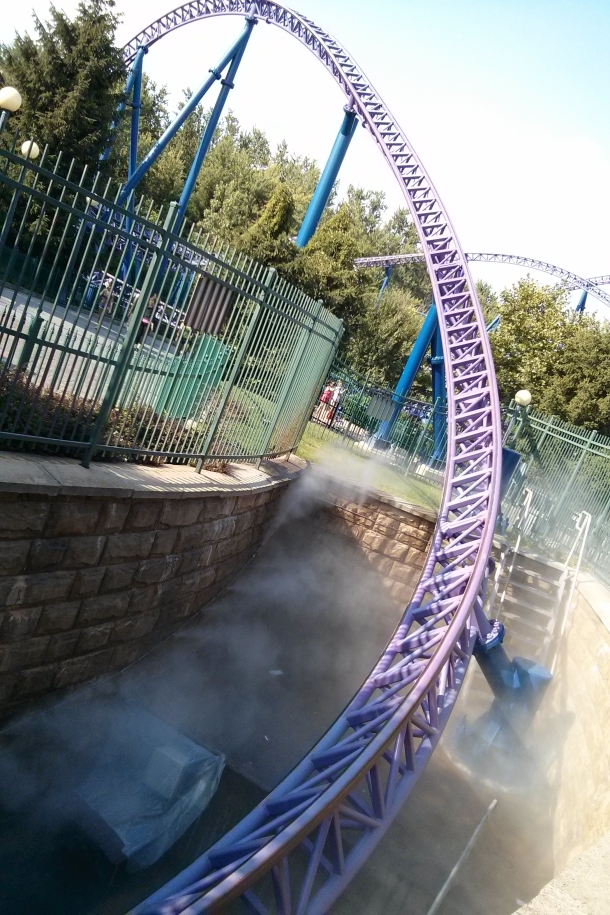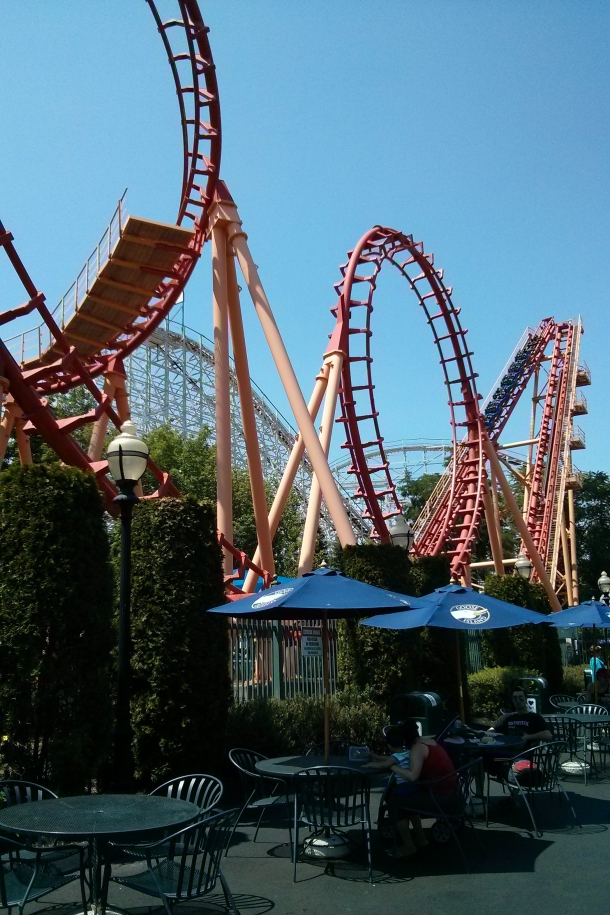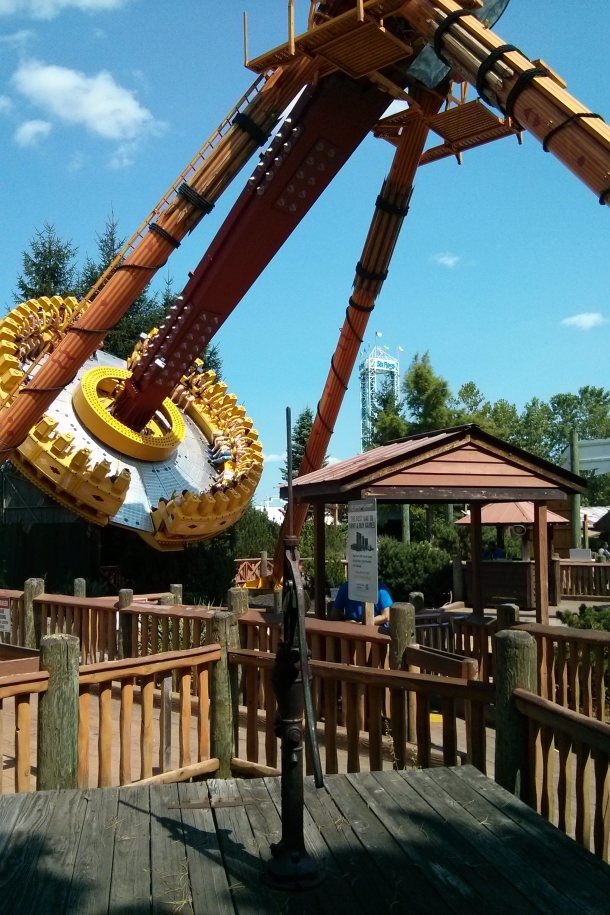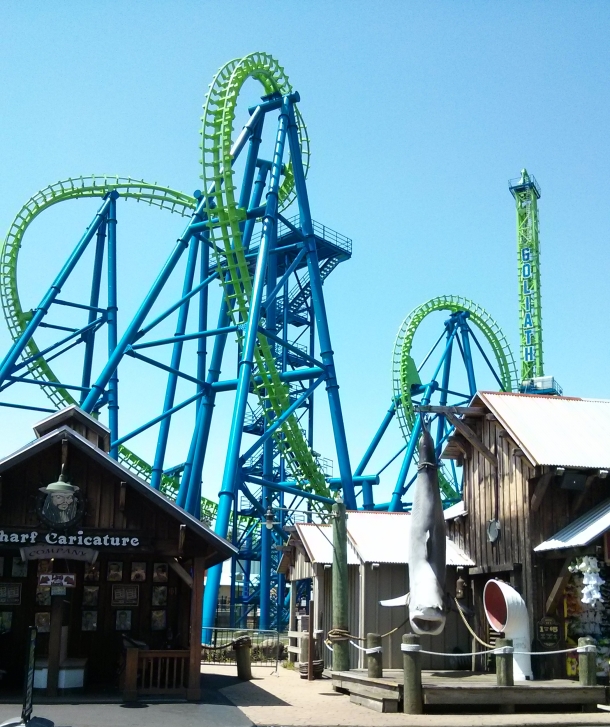 We just missed getting to ride the Cyclone for the last time!