I am completely obsessed with these trendy nude heels from Dillards! The multi strap detailing and elevated platform are simply beautiful and surprisingly comfortable (even when wearing for a long time). Gianni Bini by Vince Camuto is one of Dillard's in house brands and this was my first time purchasing shoes from this collection. (Vince Camuto also partnered with Tory Burch on the Reva flat).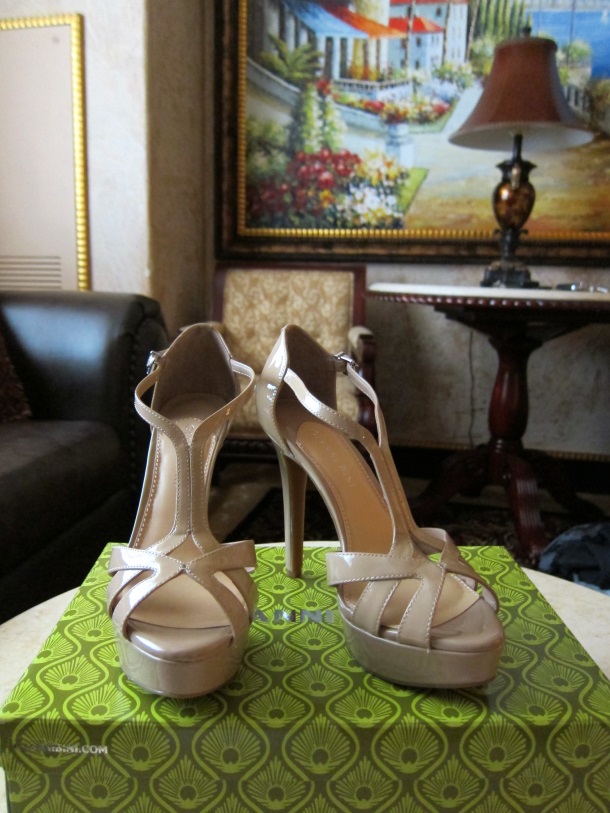 I had already tried on about a half dozen nude heels at other stores and could not seem to find a pair that I liked AND were comfortable, but these fit the bill! LOVE.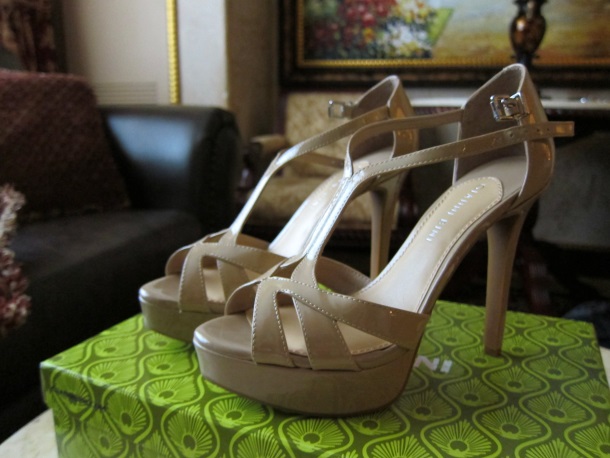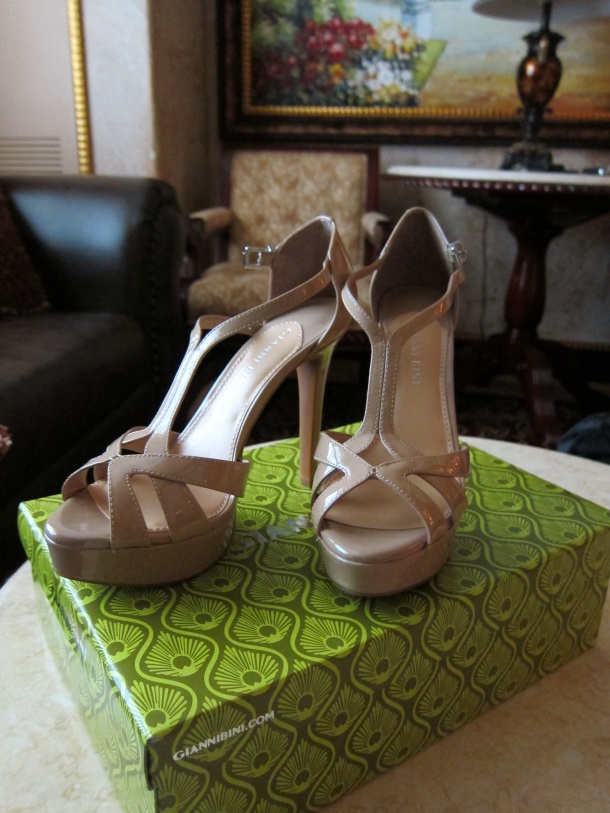 Pros:
Sexy in a natural, not-trying-too-hard sense.
Really comfortable and easy to walk in! I wore them for over 8 hours one day during which I did a lot of walking. Not only did they hold up fine, but were easy to walk in. (I'm not the only one saying so – read what other reviewers are saying)
I was a little worried about the fine stitching on the front design coming loose, but the sales assistant assured me that if that happened that I would be able to exchange them, no problem. She also said that they tend to be pretty durable and  that the brand has a low return rate. Time will tell with their durability, but so far so good!
Lightweight – good for traveling and packing light!
Cons:
I wish they came with a travel bag to store  in my suitcase!