Queen Juliana Bridge
To get to our hotel, we had to cross the St. Anna Bay in Willemstad, which meant driving over the Queen Juliana Bridge…
When I saw the massive structure in the distance, my heart immediately began to race!
From a perfectly aligned view, it looks like the middle of the bridge just ends half way over the water (seriously, check out that cover photo – looks like the end of the bridge goes dooooown)!
[Now, I've got the chorus from Don't Look Down by Martin Garrix playing in my head]
I'm not kidding you when I say that I have legit nightmares about bridges like this; where I'm driving and all of a sudden, the road just ends. Or worse, the bridge starts to incline so steeply that my car flips over backwards like a loop on a roller coaster!
I'm pretty sure I held my breath the entire way over.
It took a few wrong turns after the bridge, but we finally made our way to the hotel.(Thankfully, after going over the Queen Juliana Bridge a few more times, it wasn't scary anymore.)
Interesting fact: The original bridge collapsed in 1967 and re-opened 7 years later, after being replaced.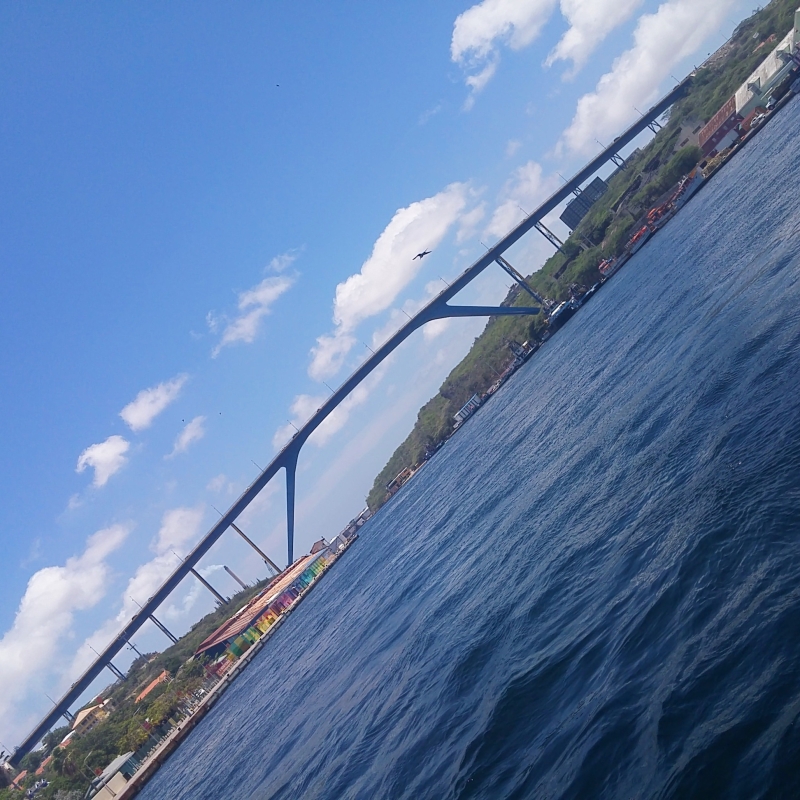 On one side of the bridge, you have the post card view with colorful buildings lining the river.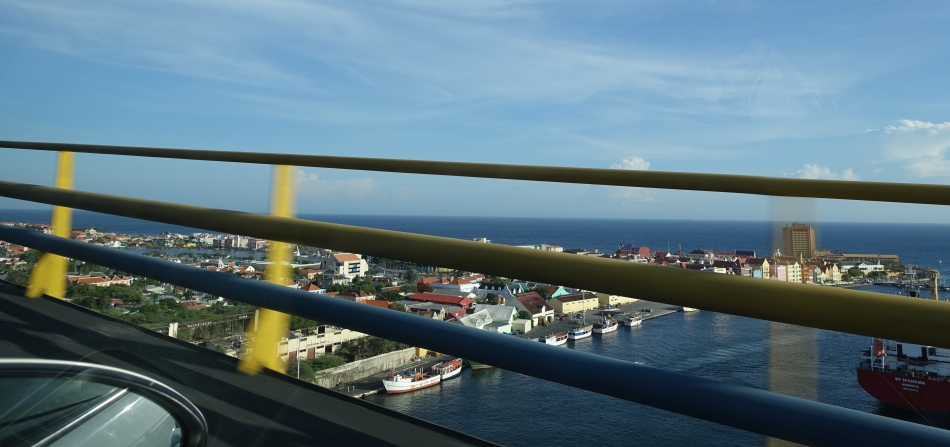 On the other side of the bridge, you have smoke stacks and tanks from the local oil refinery..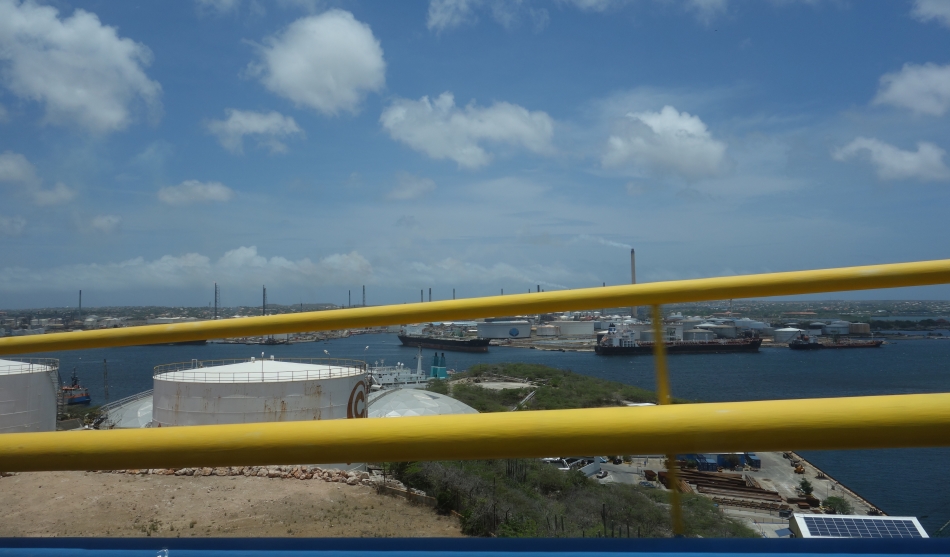 Queen Juliana Bridge at night: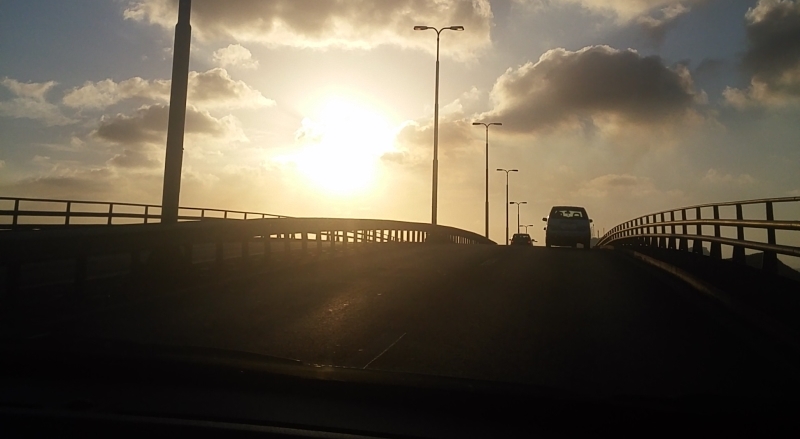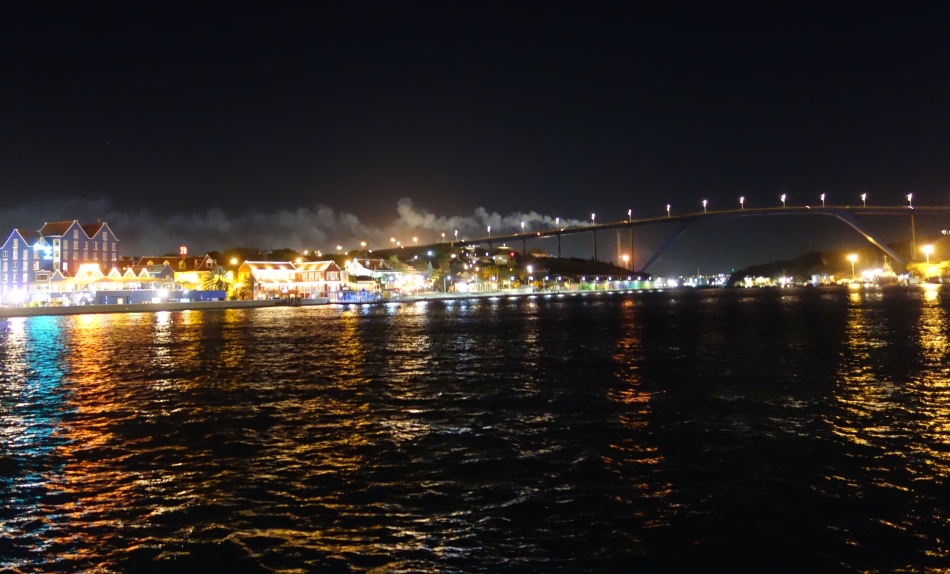 The Ritz Village
Now before I go any further, I have to say that I take full responsibility for my first impression of our hotel, the Ritz Village.