Today was all about enjoying nature and exploring the Western side of the island, aka Westpunt.
My cousin as well as a friend of mine, both recommended that we check out one of Curacao's National Parks, Christoffelpark for some hiking.
Although we weren't prepared gear-wise for a long hike, we wanted to stop by the visitor's center and get some more information for the next time we're in town (fingers crossed). Besides, we figured that the drive would be nice and we hoped that we'd be able to see some wildlife along the way, which we absolutely did (twice, we had to brake for free roaming goats)!
Further from town, and closer to the park, we started to see lots of interesting birds, including a few decent sized caracaras!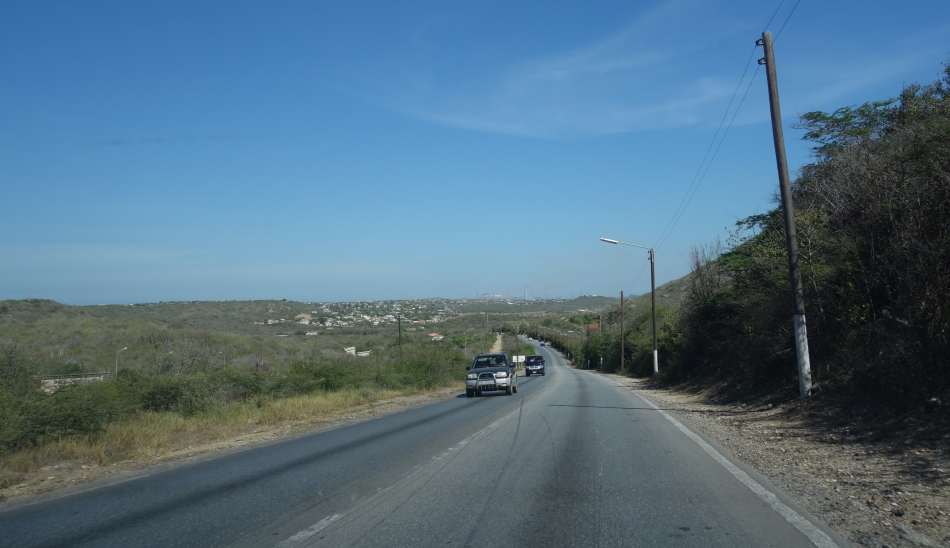 Run little goat…!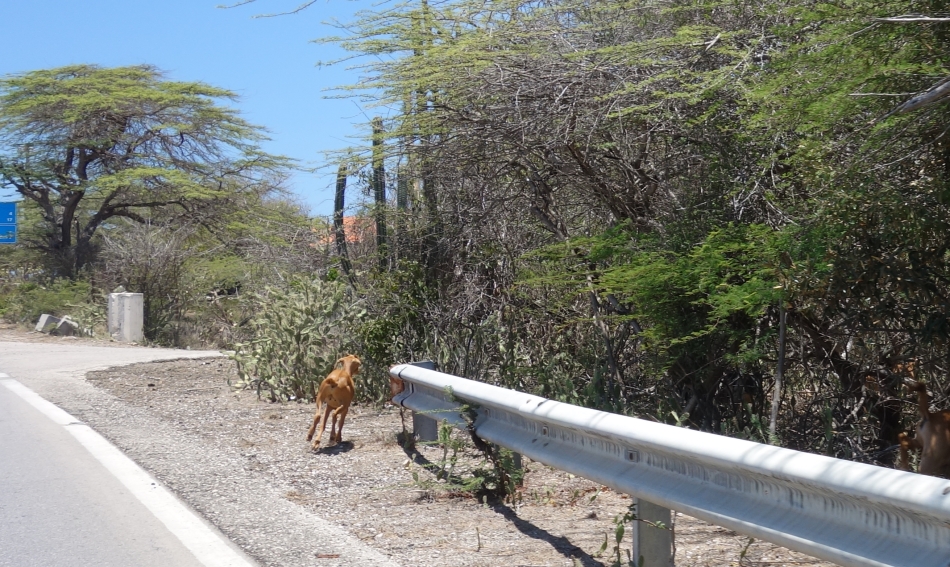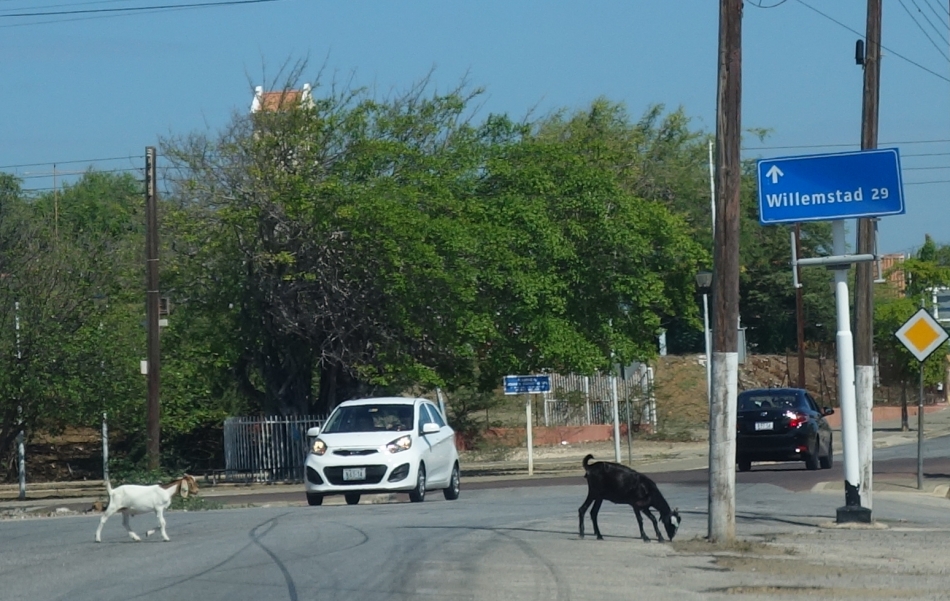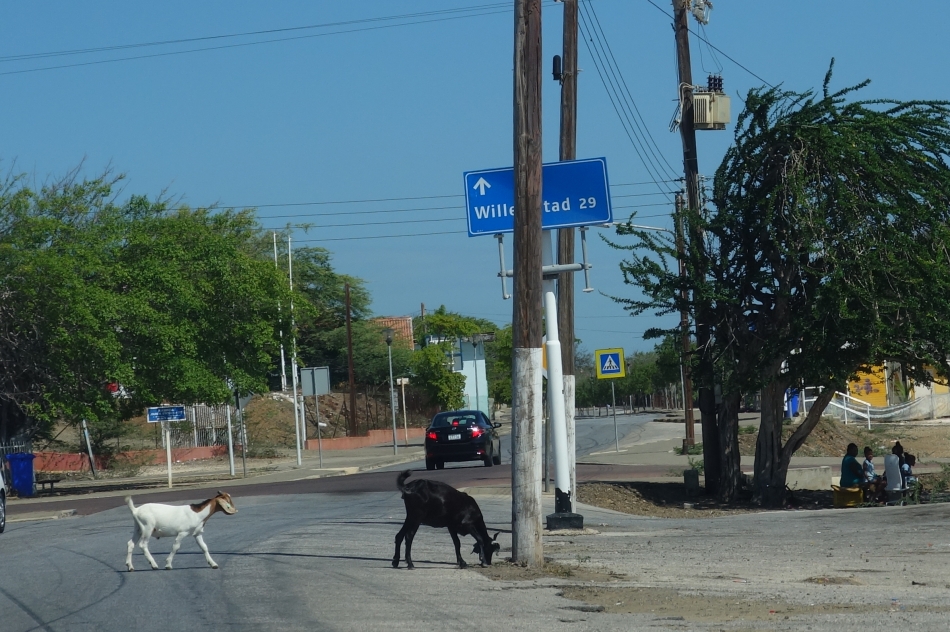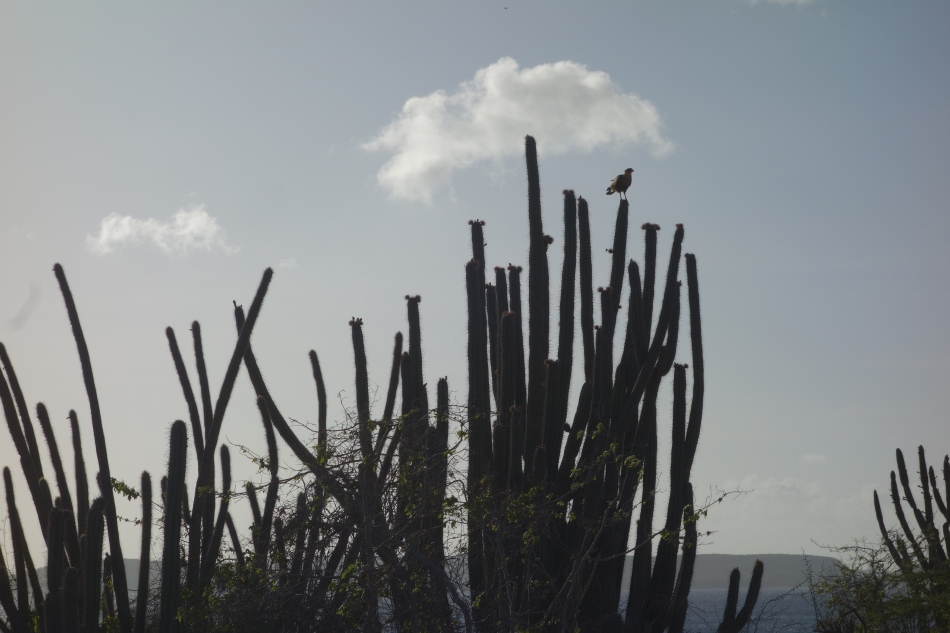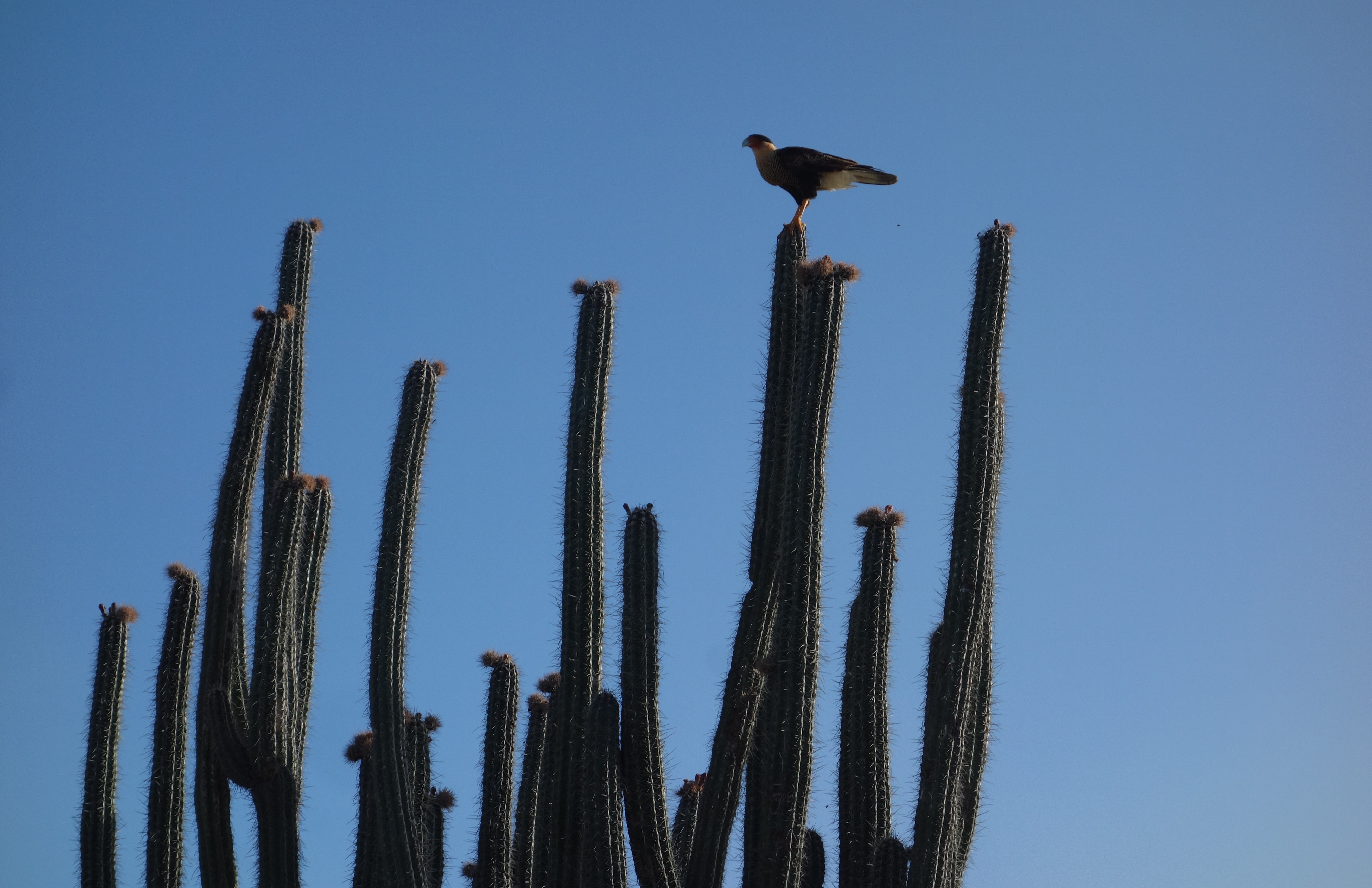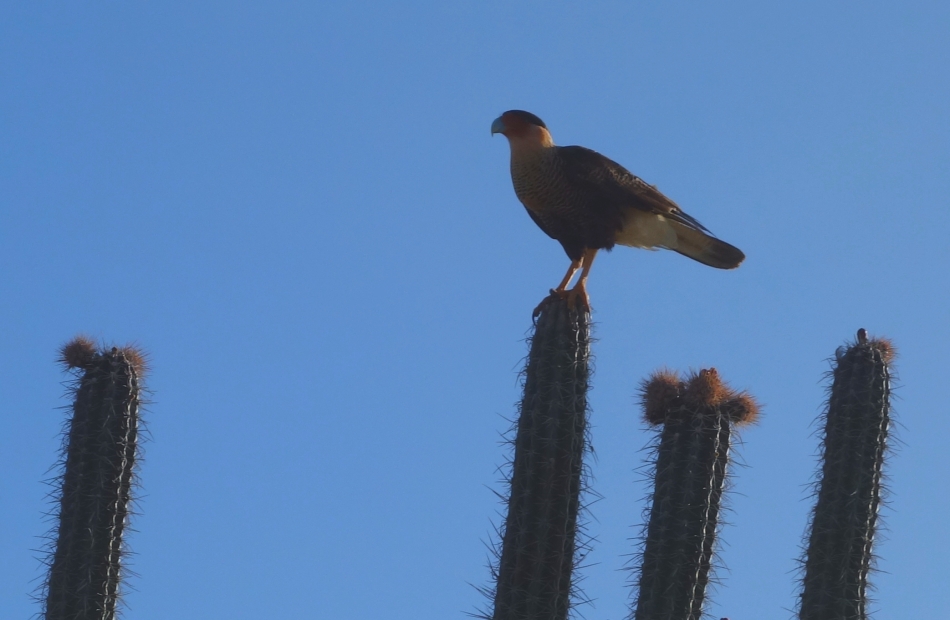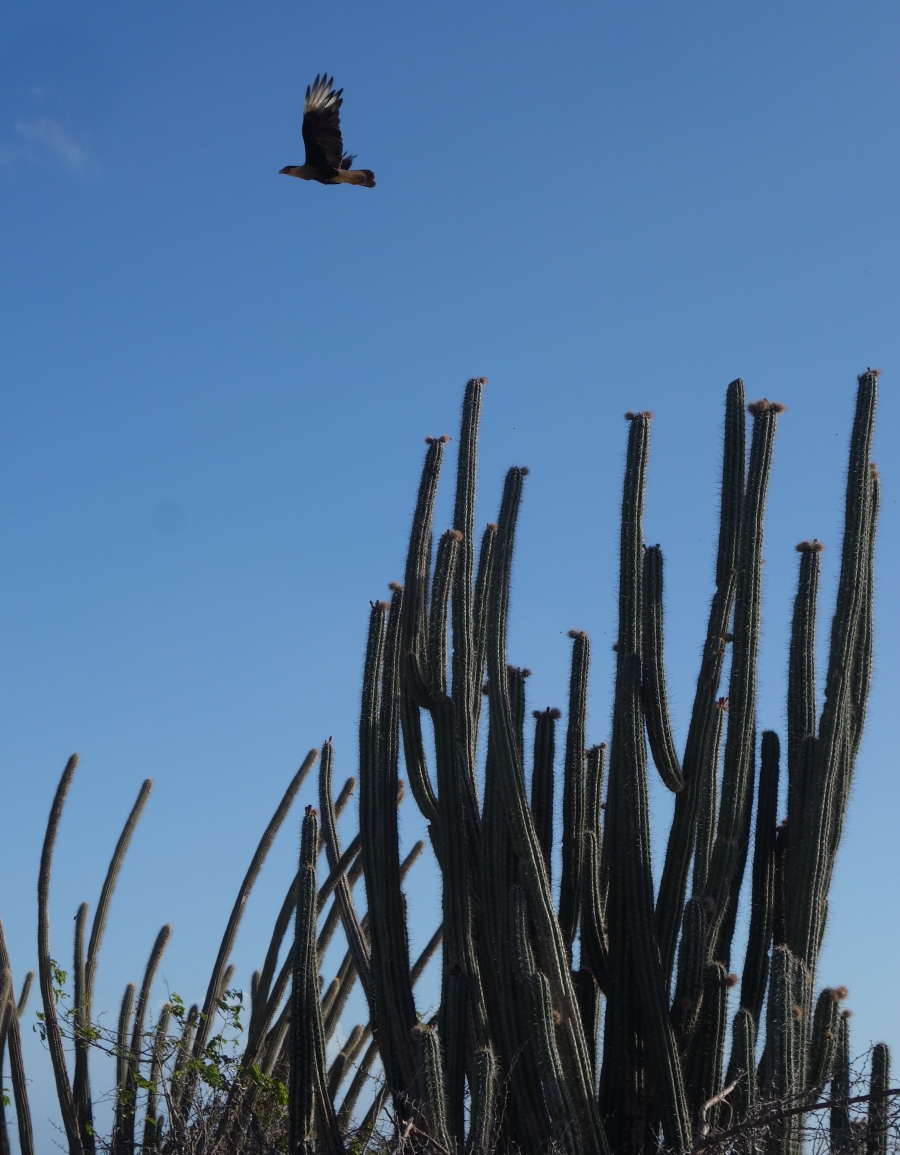 Can you spot the bird in the pic below? I'm pretty sure it's a fledgling based on all those light, fluffy feathers!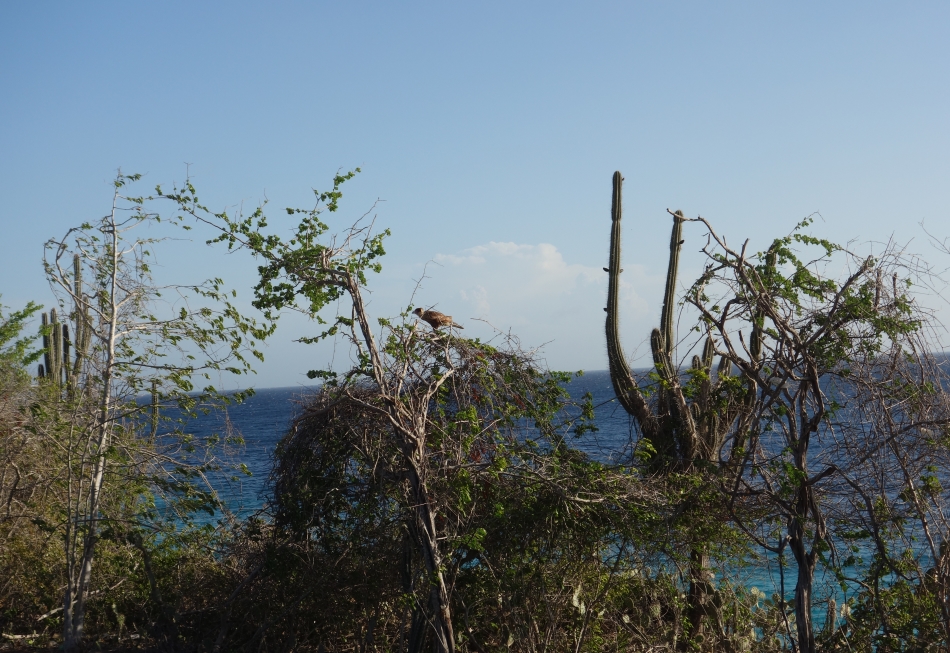 Here's a zoomed in pic…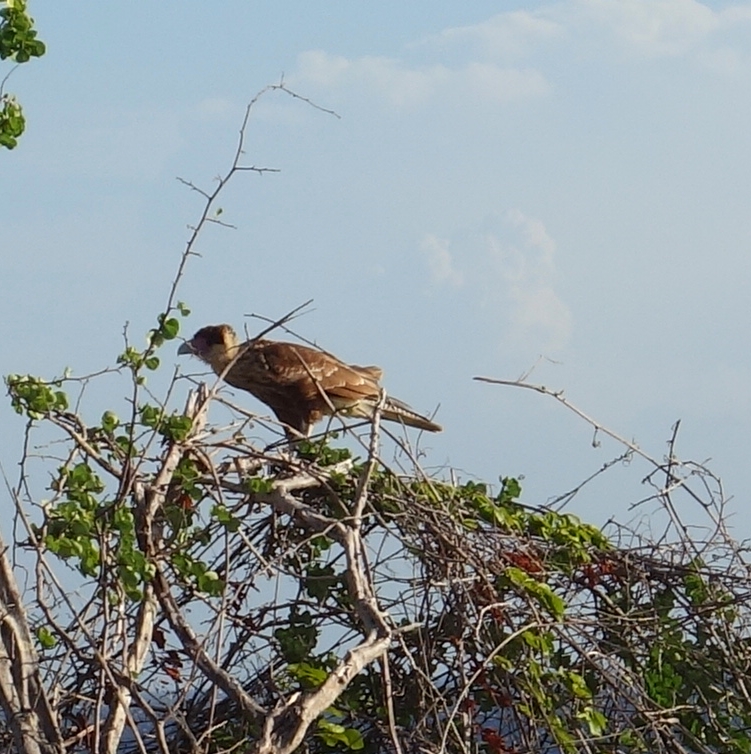 That's either another goat, or a dog…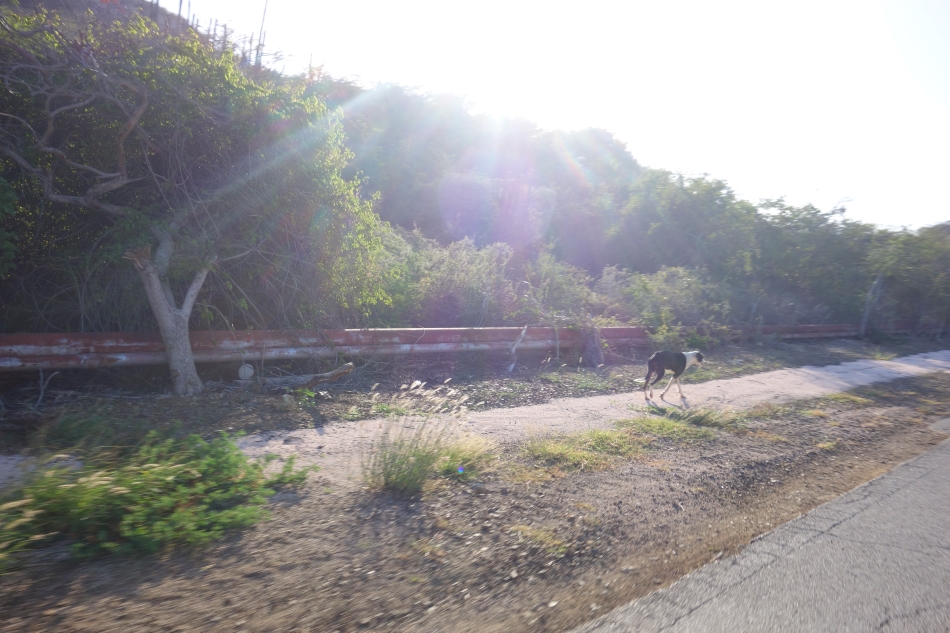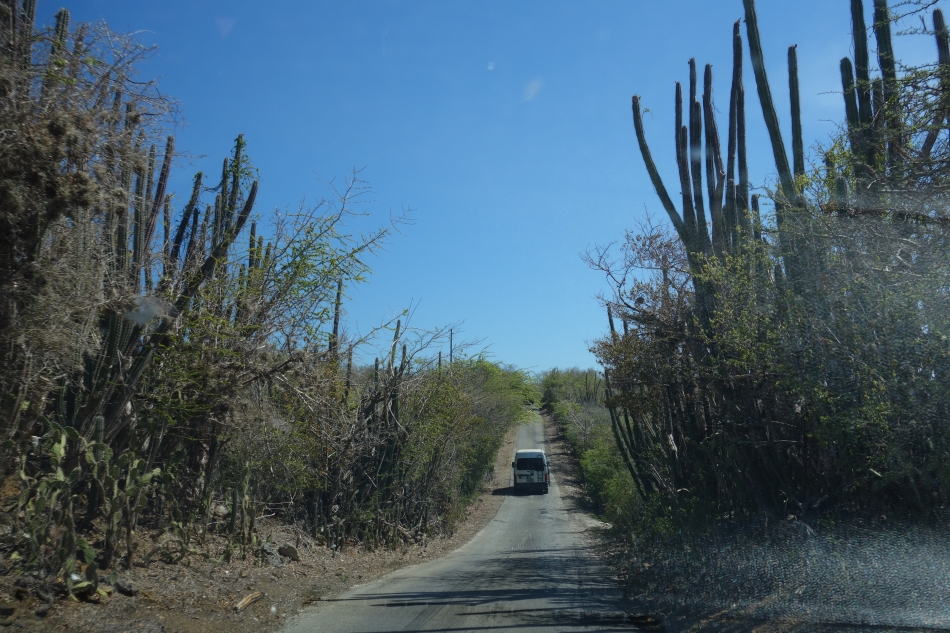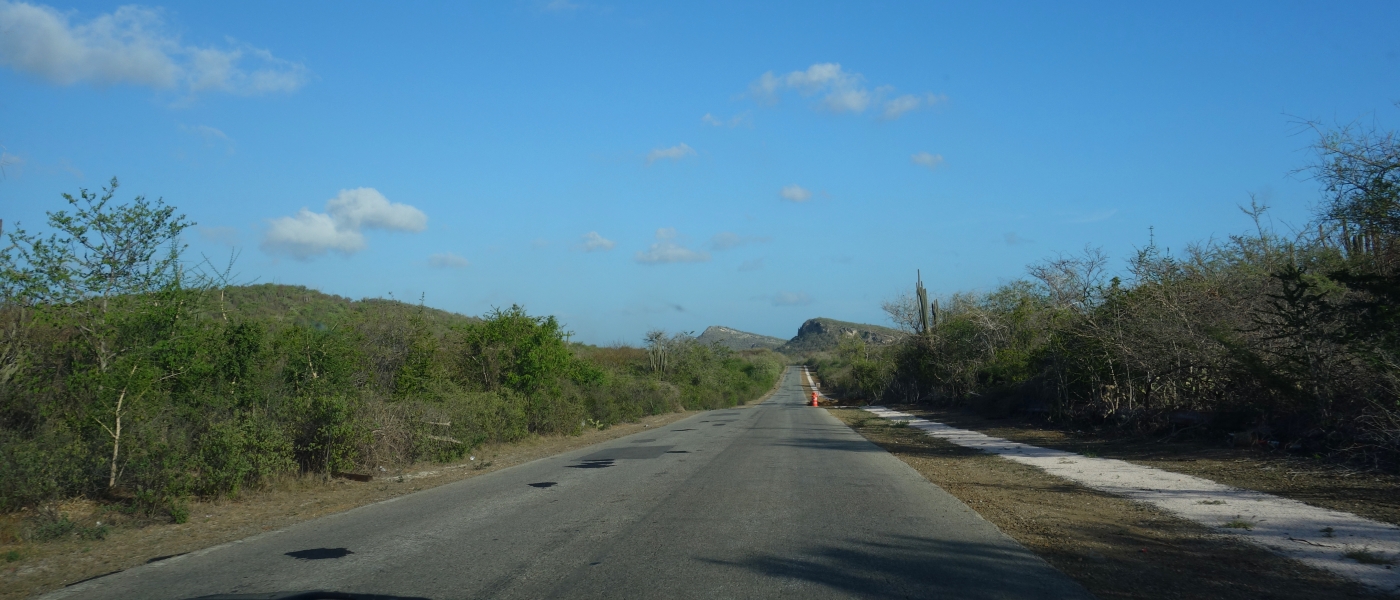 In front of the visitor's center there are a few interesting things to check out, including large, blooming cacti, a manzanilla fruit tree (poisonous), and a whale skeleton that, many years ago, washed up on to the shore, and has since been mounted onto a pipe frame!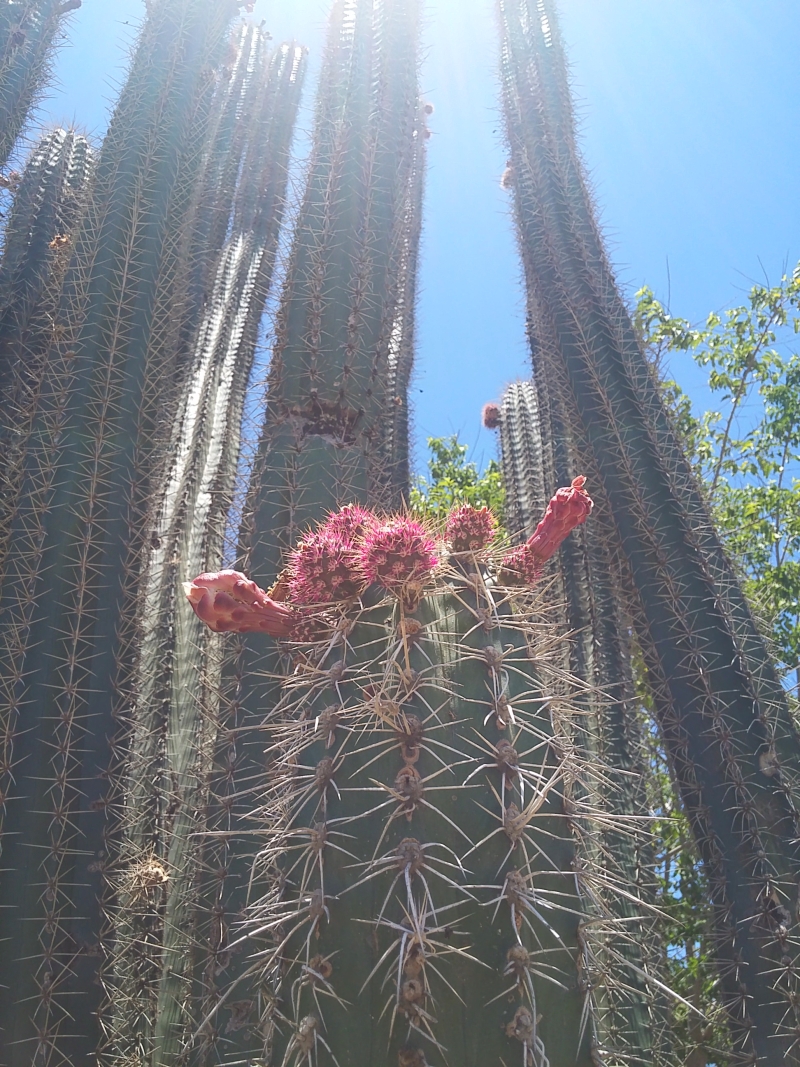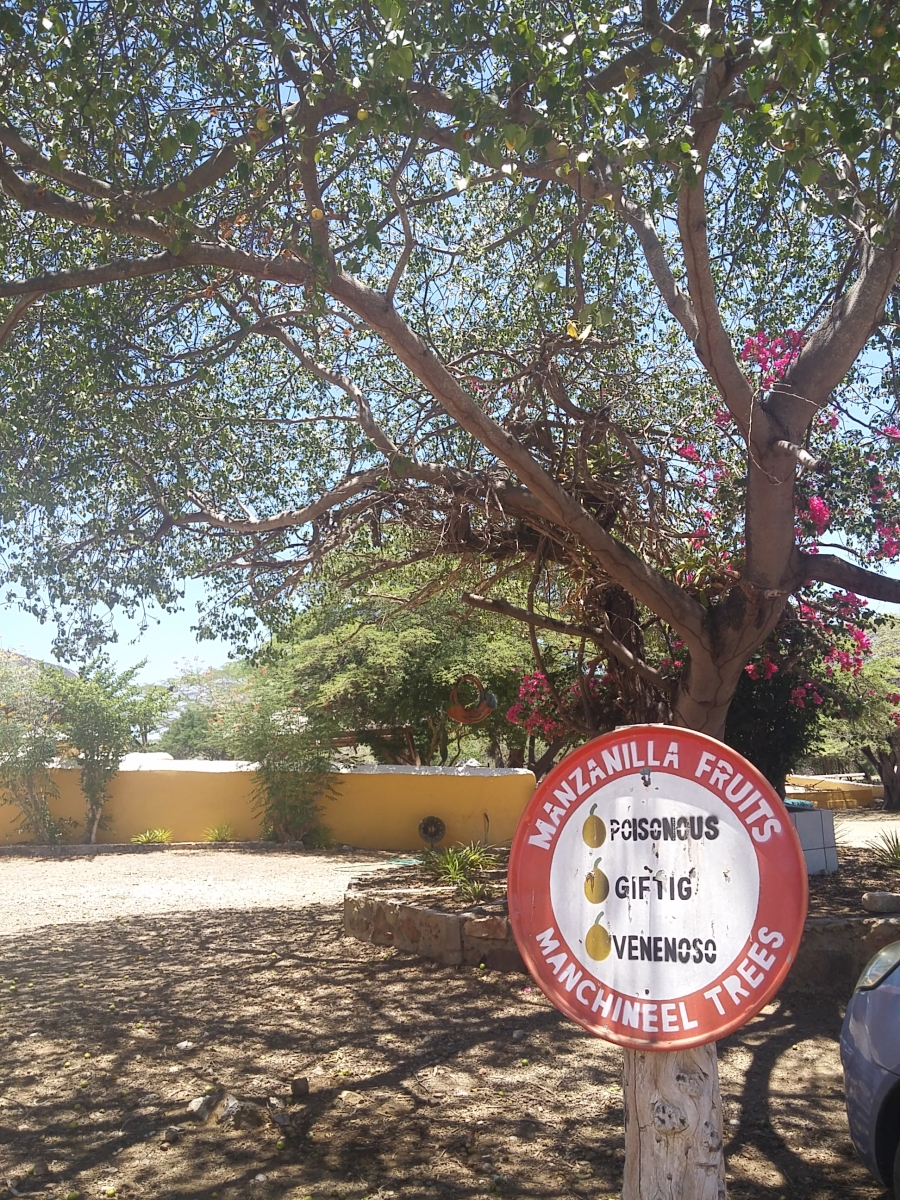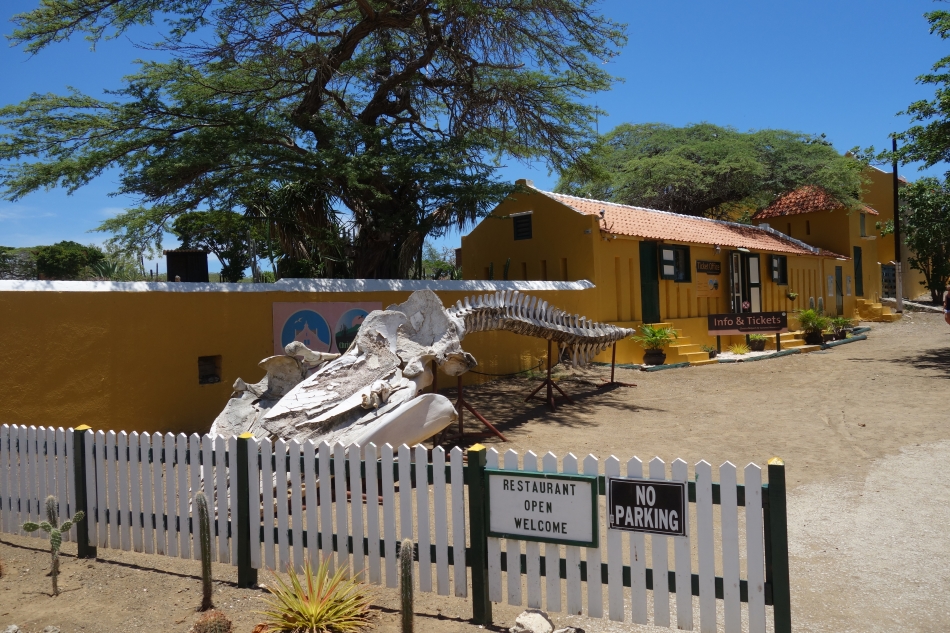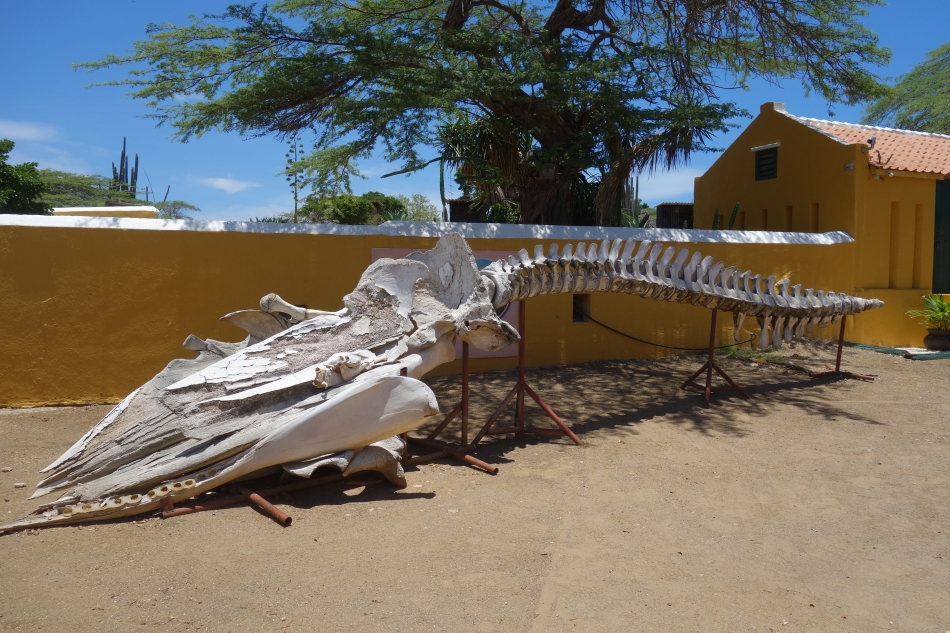 The horse skull, placed where the whale's eye would be, is a good measure of how big this sea creature once was!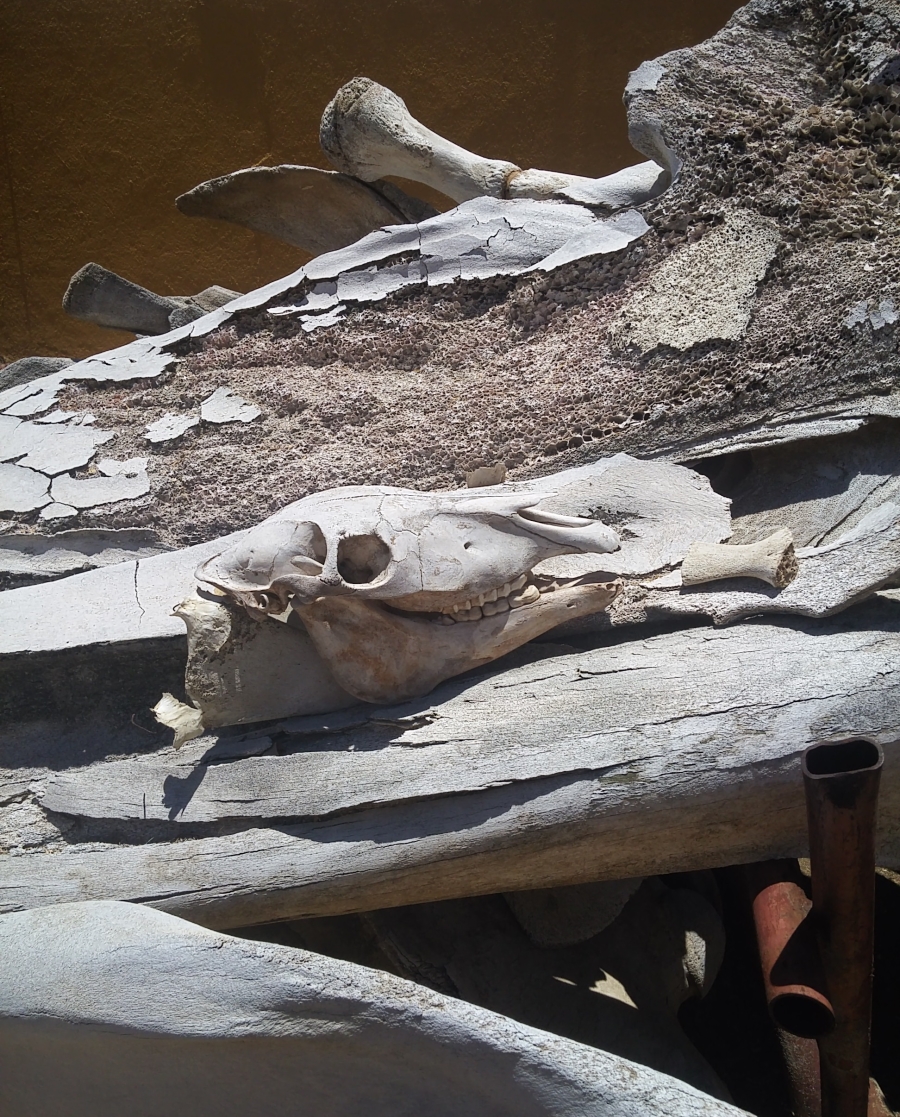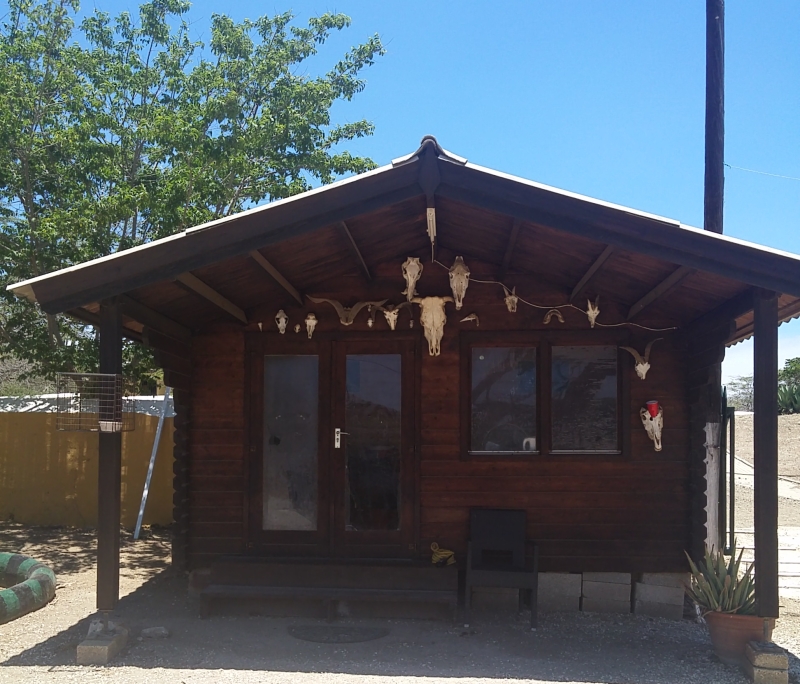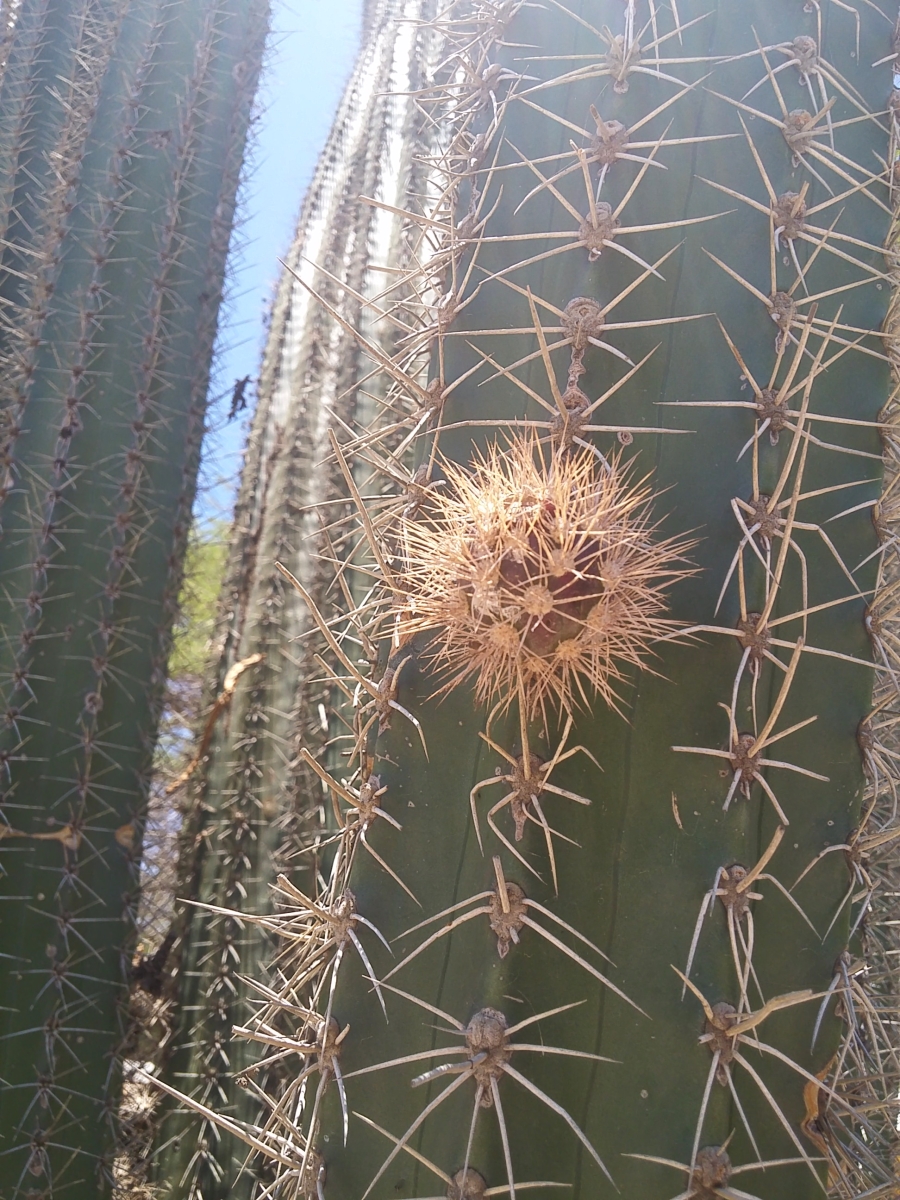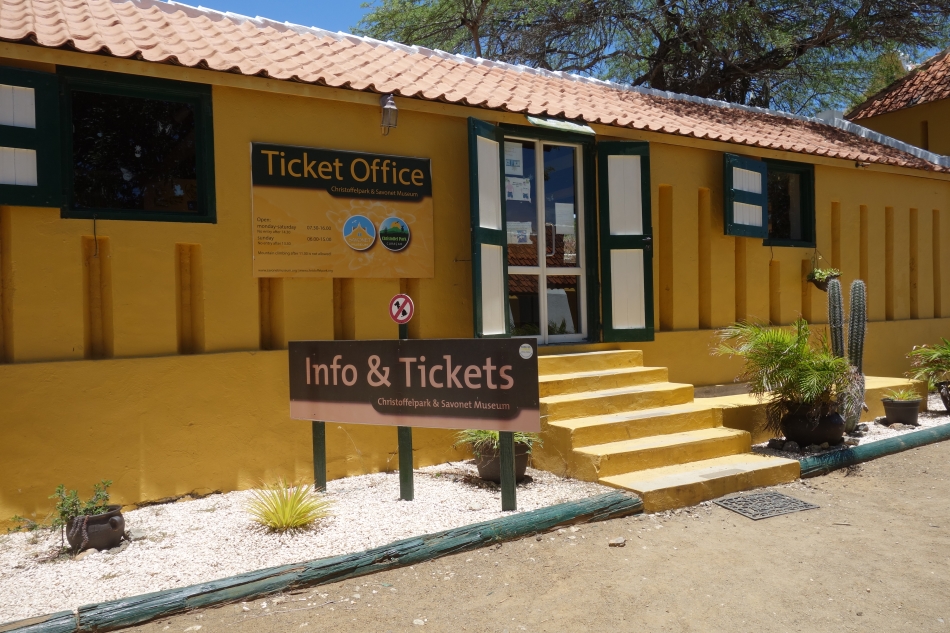 A bird chart hanging in the visitor's center is how I was able to identify some of the birds we saw on our drive and throughout the rest of our trip…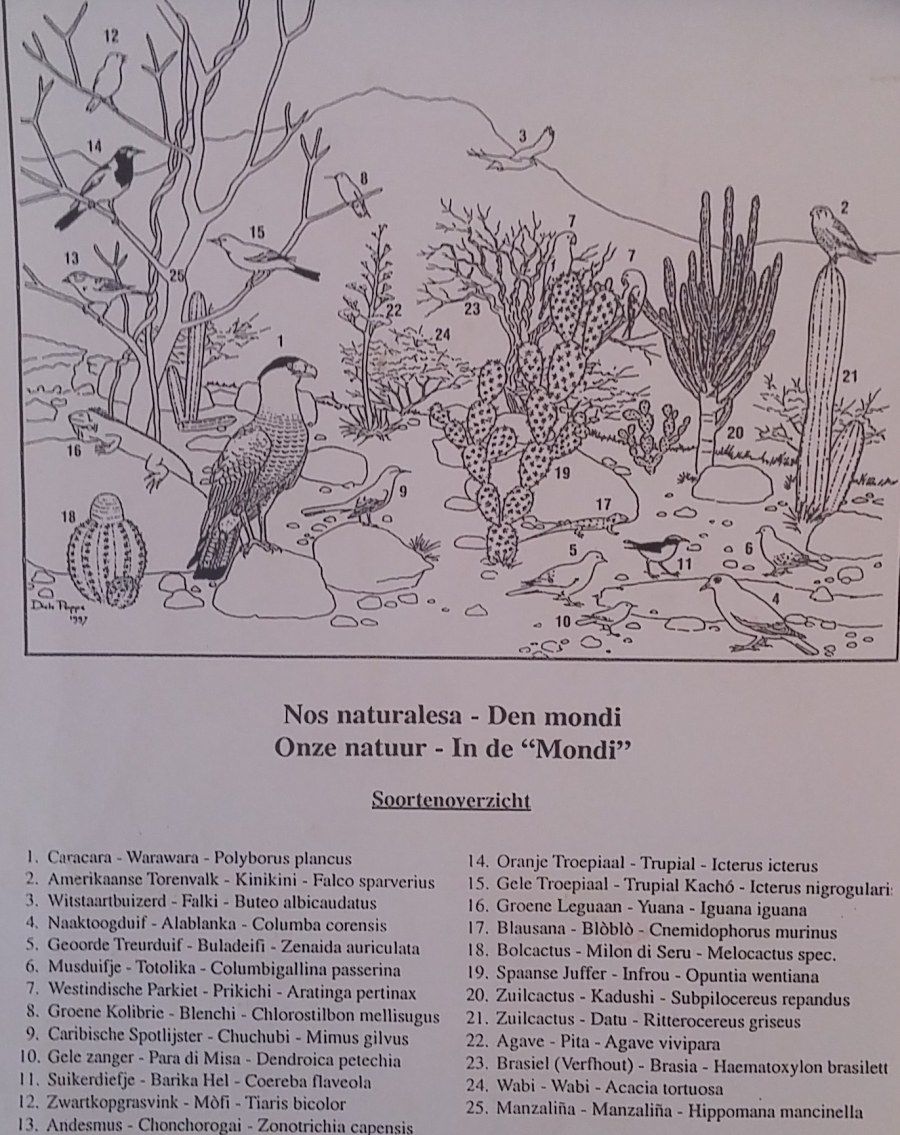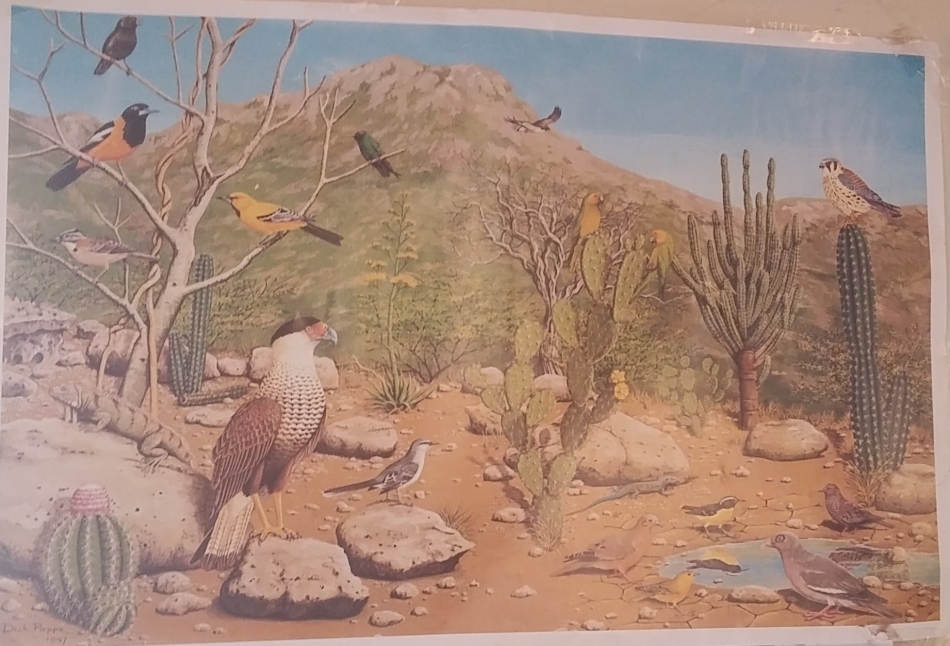 We spent some time walking around the park and then headed a little further West to Playa de Forti, a place known for cliff jumping.
(continue reading about Playa Forti)