After spending the first few days in Hastings, England, JC and I wanted to move a little closer to London and explore some of the great landmarks, tourist attractions, and shopping that the city has to offer. We opted to stay at the London Marriott in West India Quay, which is conveniently located just steps away from the train station and just a short ride away from the center of London. In fact, this hotel is SO close to the train station that our room overlooked the platform (as well as a river and the financial district)!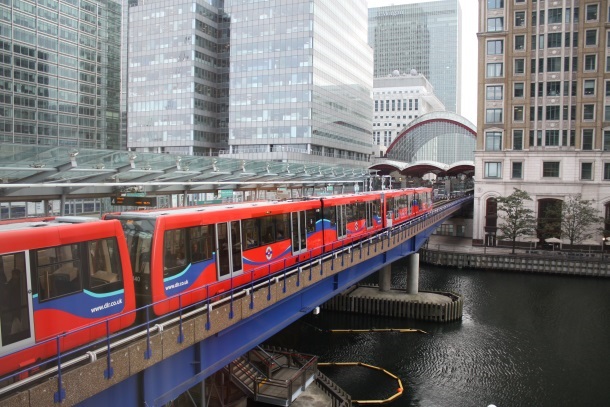 At first, I was concerned about the noise that the trains would make, but when the first train pulled into the station and I didn't hear a sound, I breathed a sigh of relief. That worry aside, I have to admit, I LOVED this view! I found it so fun to watch people come and go and you certainly can't beat the convenience of being so close to the station.
When we wanted privacy, it was easy enough to close the blinds so that no light came through. The room was a good size and the beds were large and super comfy – lots of fluffy pillows!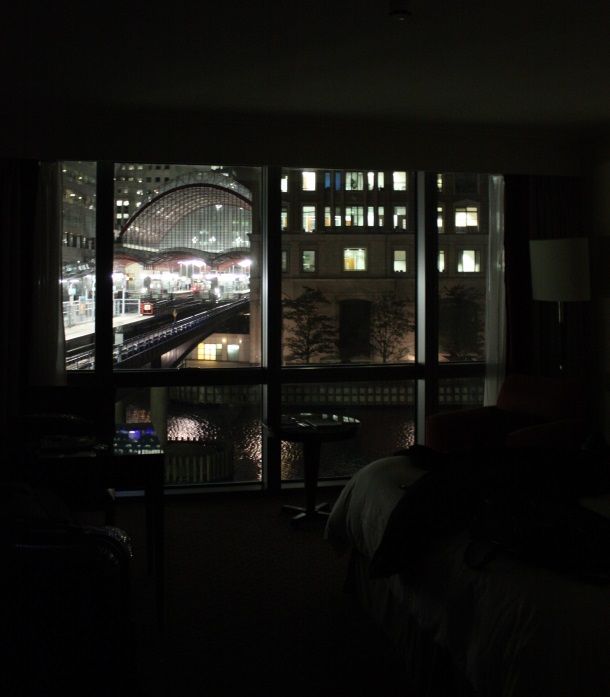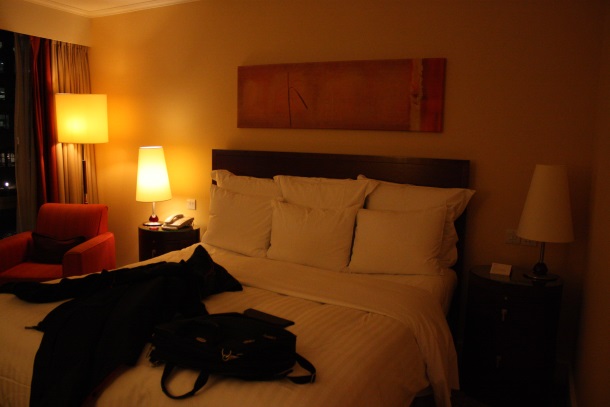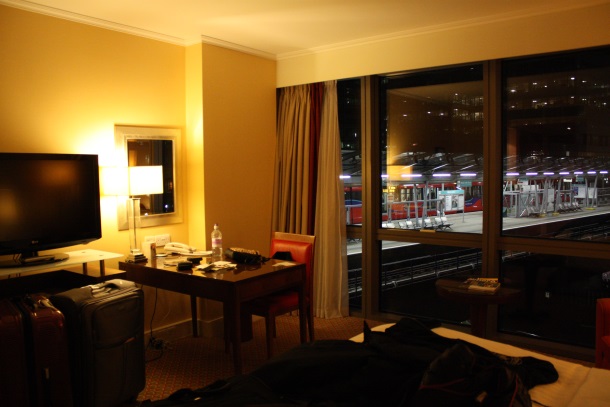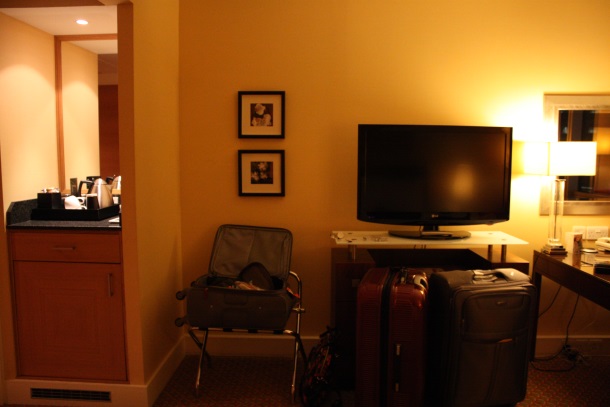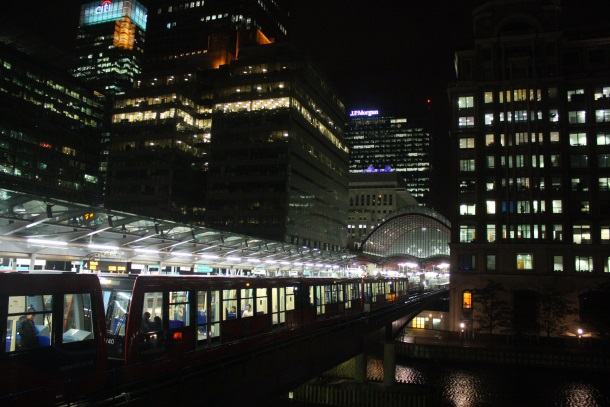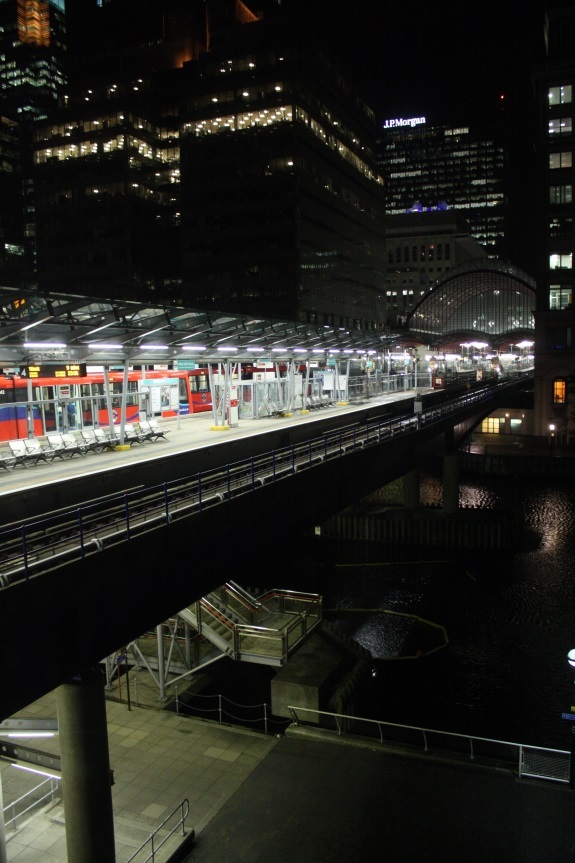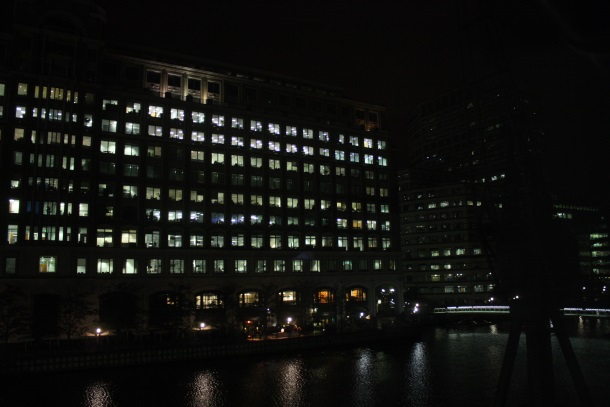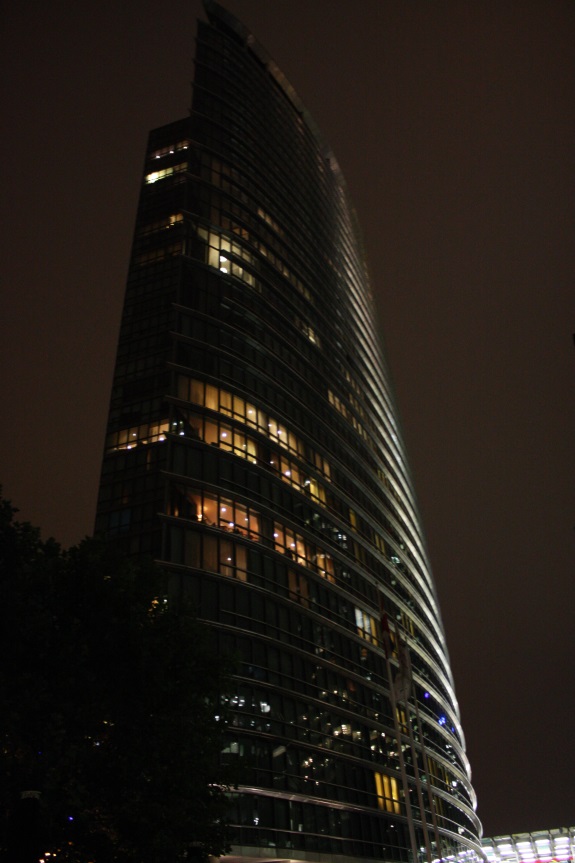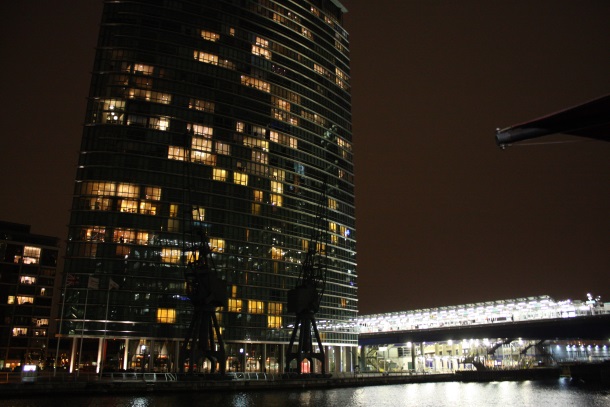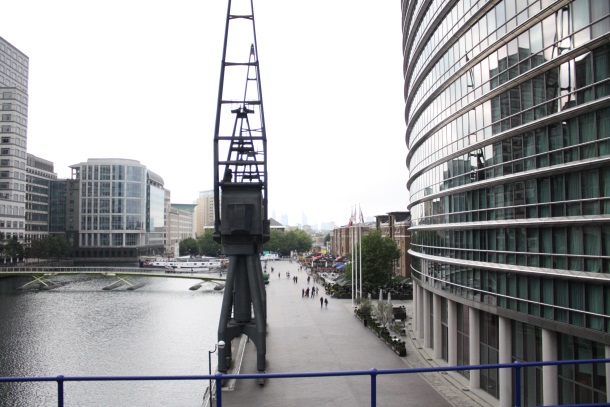 There were LOTS of restaurants within walking distance and it was easy to commute into the main areas of London.
The morning after our first night's stay, JC and I decided to have breakfast at the hotel's Manhattan Grill. I ordered a salmon and cream cheese with chive omelette that was made with egg whites and under 250 calories. It was REALLY good!