Although we'd been enjoying our time very much at the London Marriott in West India Quay (you can read my post here), JC and decided to shake things up a bit and try a different hotel during our last couple of days in London. Our second stop was Hotel Verta by Rhombus, which has the interesting fact that it's owned by Simon Cowell's brother, Nicholas Cowell.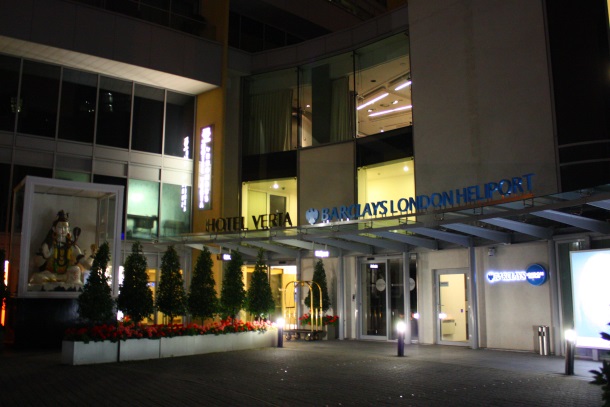 Hotel Verta by Rhombus is a modern hotel, overlooking the Thames River. It offers wonderful customer service, complimentary breakfast, free access to the spa area and should you wish, a heliport. While I really loved this hotel for the reasons I just listed (more details below), I will say that the major downside to this hotel is the commute into London proper. You either need to take a cab, the complimentary shuttle service (which is limited to a few trips/day), walk a 15 – 20 minute walk to the closest train station, or charter a helicopter from the hotel's helipad (no joke).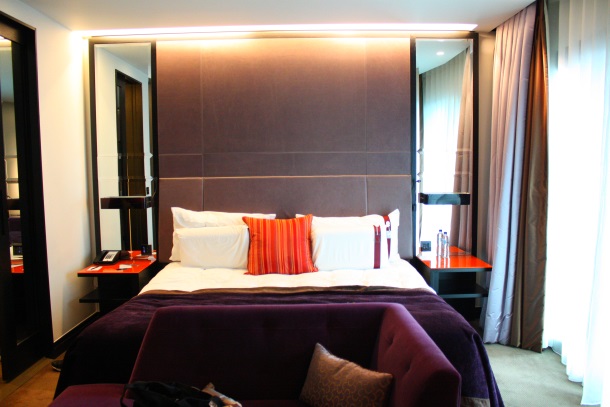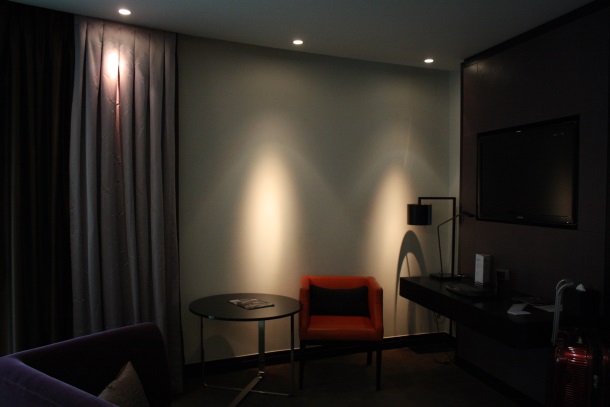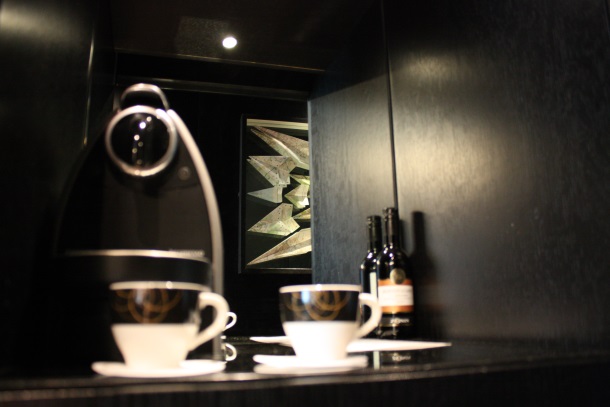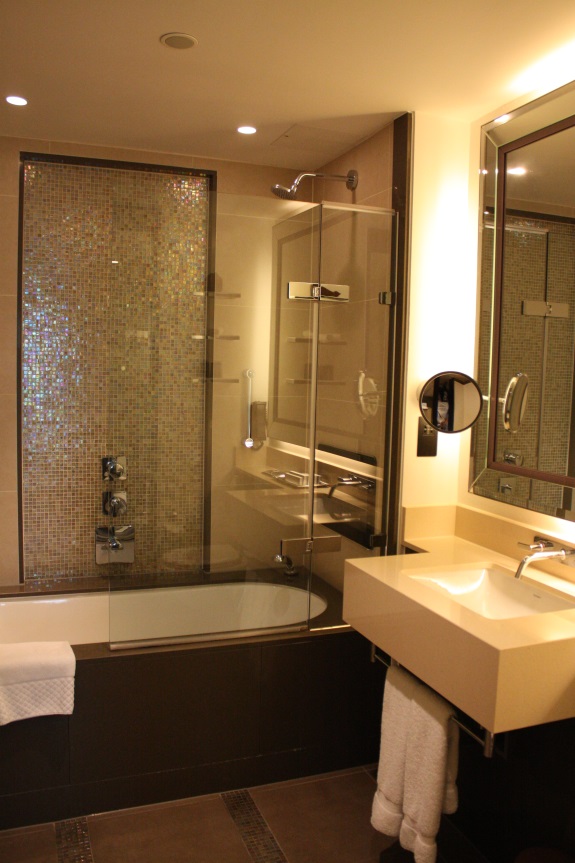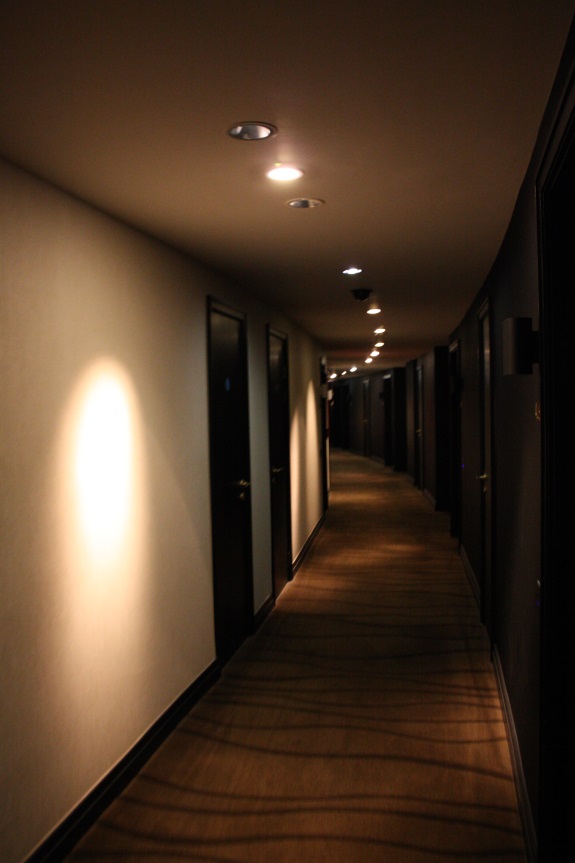 Some of the great features of Hotel Verta were the modern decor, the super (I mean super) comfy beds and bedding, and the complimentary spa center, which includes a 10-metre hydrotherapy pool with several different jetted options, two saunas, a steam room and plenty of areas to completely relax. In fact, once I discovered this little oasis, I told JC I wasn't sure if I even wanted to leave the hotel  – JC always has the same answer when I make statements like this "#GoodProblemsToHave".
Another perk, in addition to the spa, was that the complimentary breakfast was delicious!!! I ordered (two) tall lattes, and then over indulged at the buffet which included options ranging from a wide variety of fresh fruit to cured meats, eggs (scrambled and poached), an assortment of breads and pastries, bacon, sausage, a smoked fish assortment, and a bunch of other tasty options. Plus, the seating area overlooked the Thames River and the heliport. We saw a few helicopters fly by just a few hundred feet away from the floor-to- ceiling-windows and we didn't hear a sound until, at one point, someone opened a door to the balcony and I realized, just how incredible soundproof the windows are!
Overall, staying at Hotel Verta by Rhombus was a fun experience, though I would not recommend this hotel for those who want to spend most of their time in London proper as the walk to the train station really takes a lot out of the day and is not so fun to walk after a late night. Of course, cabs are available, but then this should be accounted for when pricing your stay. However, if you're looking to stay in the local area for business, don't mind the walk or taking a cab into the city, or can afford to charter a helicopter, then I would definitely recommend staying here.