While in Hastings, JC and I stayed at a charming little bed and breakfast called Summerfields House. Summerfields House is owned by Liz and Alfredo, a lovely couple who have been operating the inn for many years. One of the first little treats that this inn had to offer was Liz and Alfredo's large dog, who lazily greeted us upon check in!  There was also another resident pet; a house cat, that purred and begged to be petted, which I gladly obliged. As a pet lover, without pets, this was a really fun perk. The second biggest treat was the history of the house itself.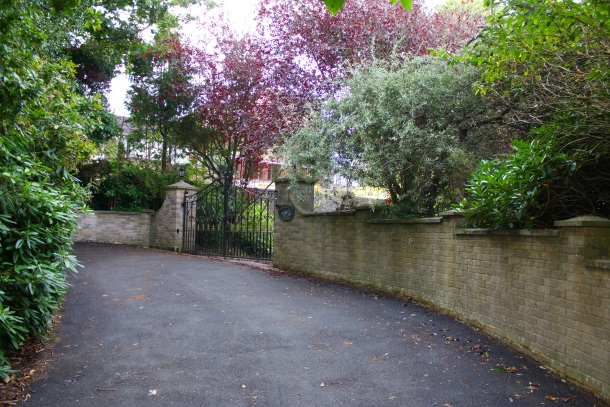 Summerfields House used to be the country house estate of Lord Brisco, which later became a famous preparatory school, educating sons of several royal families including King Hussein of Jordan and Prince Rainier of Monaco. There was an interesting history guide in our room which recorded many historical events, including a visit from a royal princess and the parties that followed. It was very interesting to read about and stay in a place with so much history!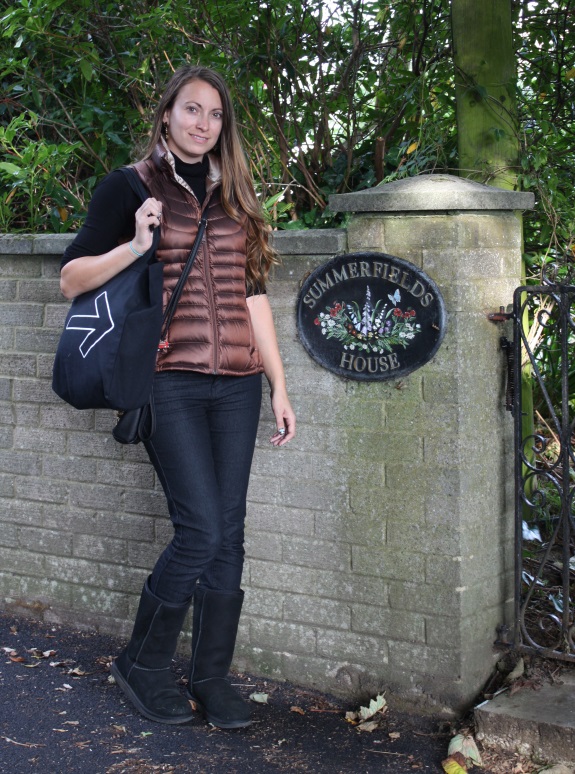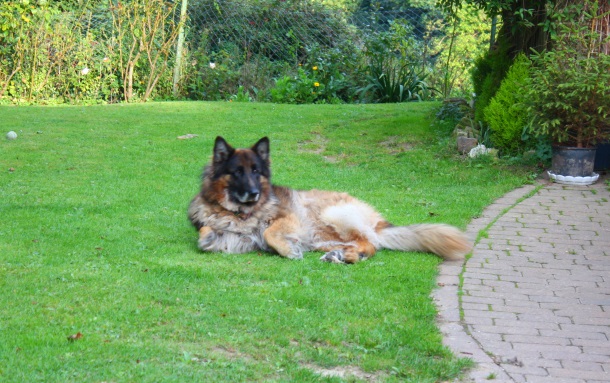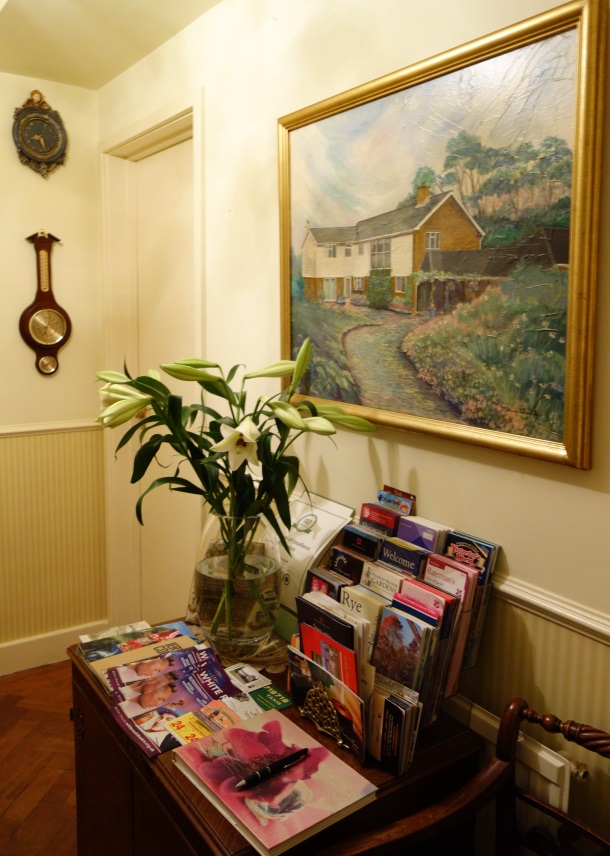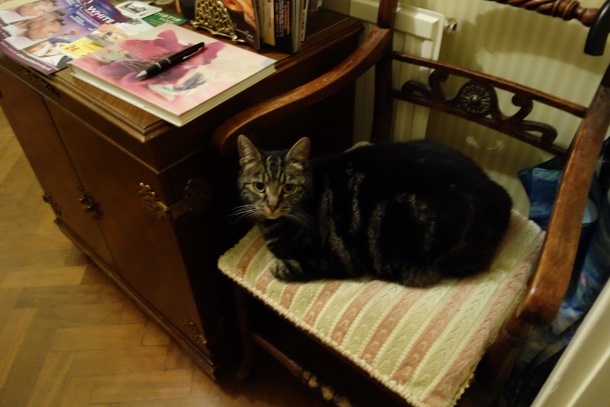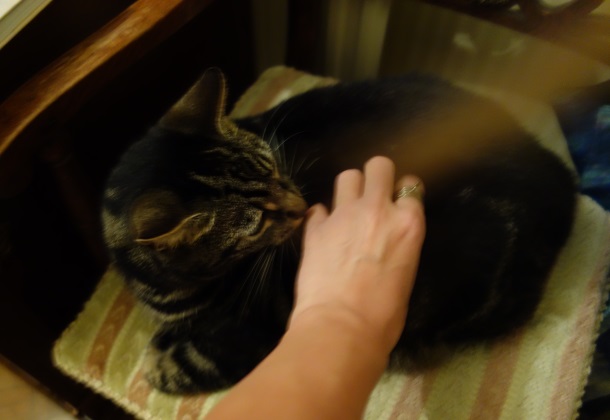 During our stay, we were in the 'Peonies Room', which has two twin sized beds. We normally request a queen or king, but the room made up for the separate sleeping arrangements with charm, an outdoor balcony overlooking the gardens, and a jacuzzi tub, complete with candles for a relaxing soaking session. We arrived several hours before check in, but Liz let us take our room early, which was much appreciated since we were quite tired from our flight. Alfredo helped me with my luggage (despite my protests) and both Liz and Alfredo were friendly and informative with directions and anything else that we needed throughout our stay.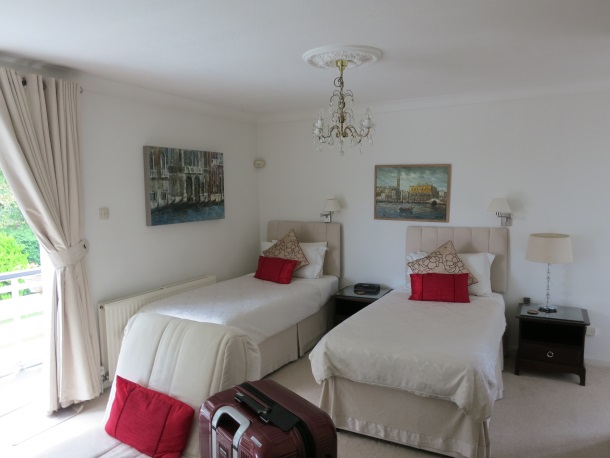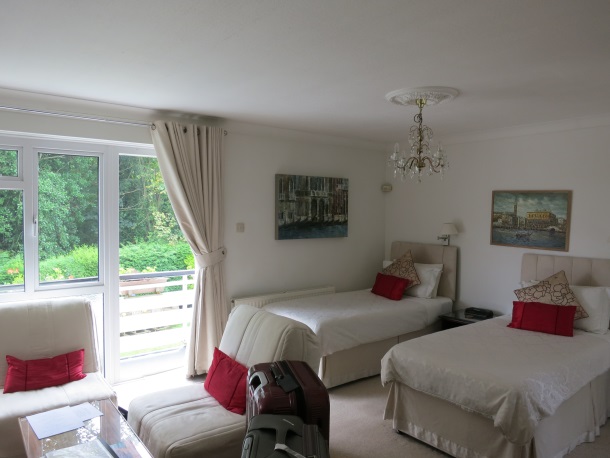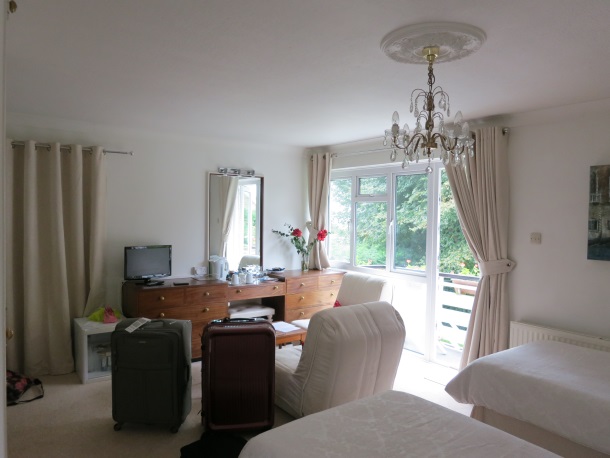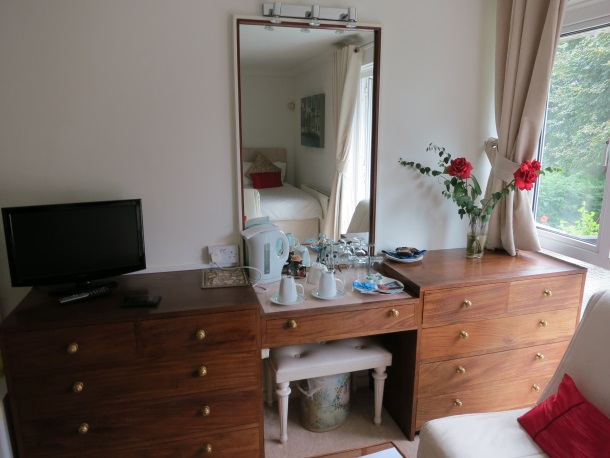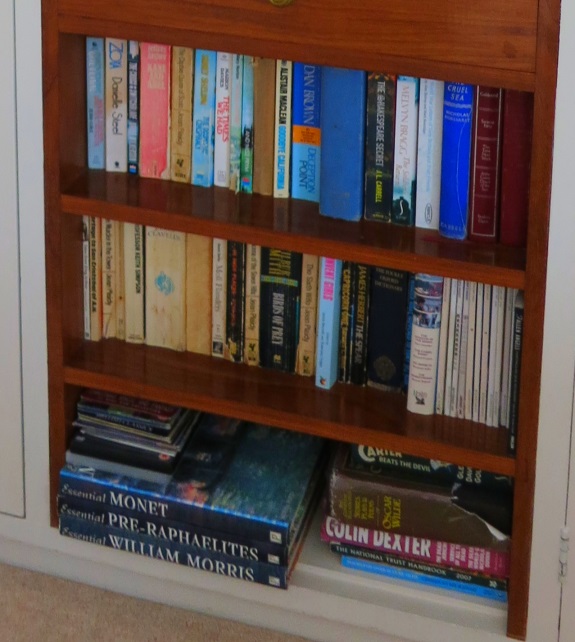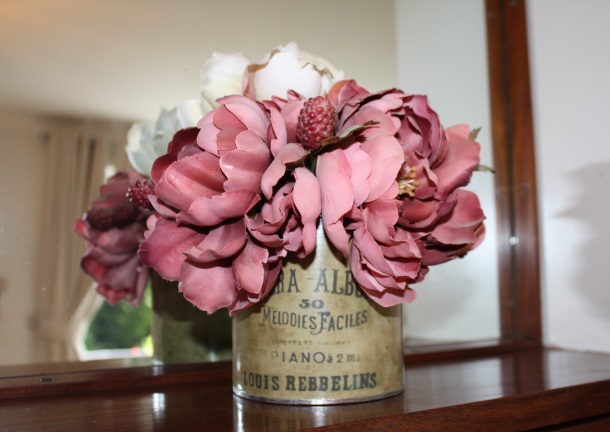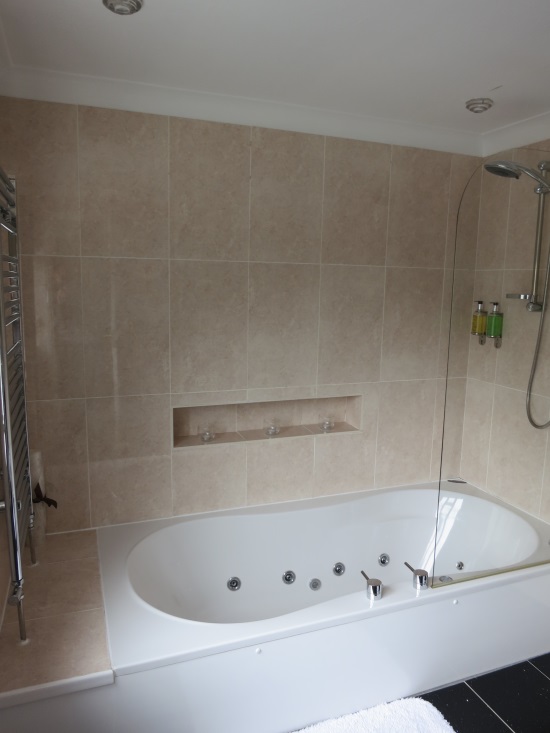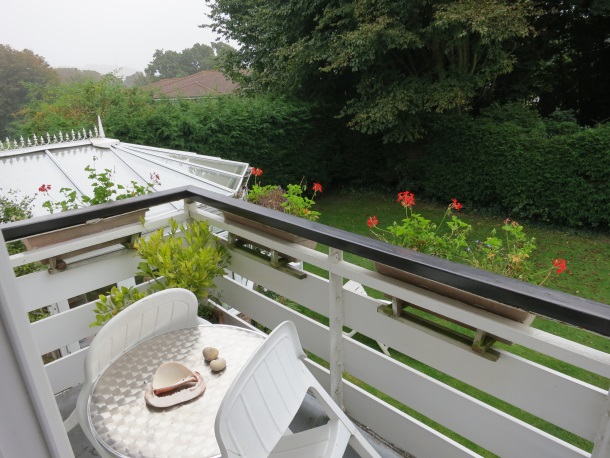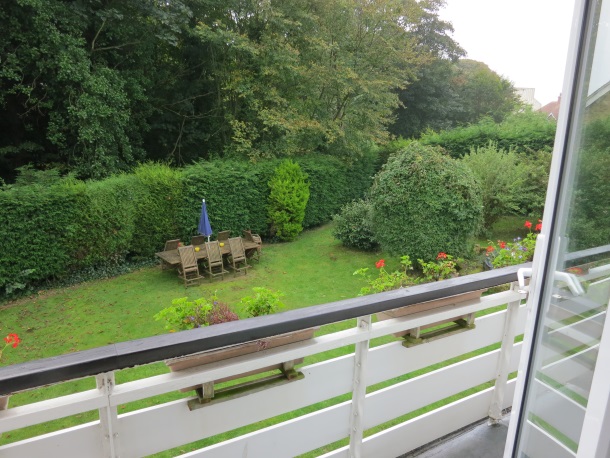 In the morning, Alfredo cooked us breakfast, which was [OMG] delicious!!! JC and I both ordered the Eggs Benedict, with a side of baked beans and a grilled tomato, which apparently is a common side dish for breakfast in England. It was so good, that we repeated our exact order for our entire stay. During our meal, Liz made sure that our tea was hot and our meals to our liking.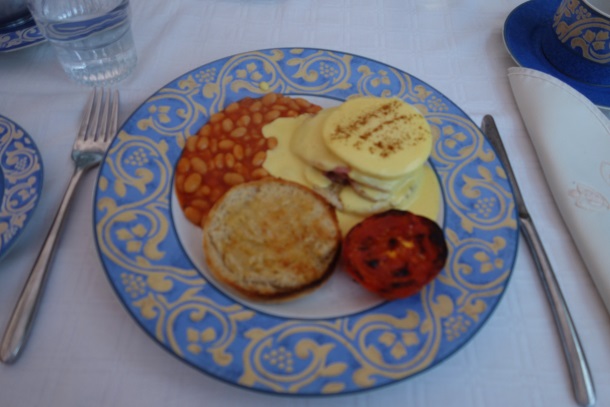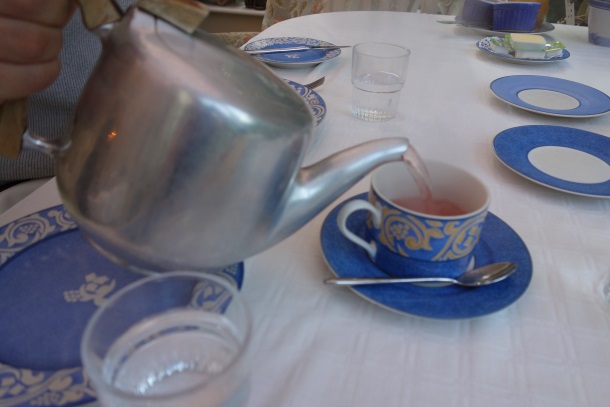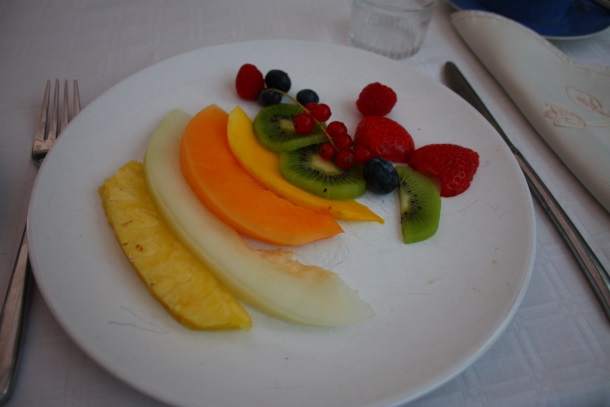 The one and only complaint that I have, and it's a small one, is that on the day of our check out, we were running late (in true JC fashion). Check out was at eleven and about five minutes past, Liz was knocking on the door scolding us that we needed to hurry. As we scrambled to get our bags out of the room, the maid entered and began cleaning around us. While this would never happen at a hotel, it is understandable that she wanted to get things moving – still, I hate being reprimanded, even if I know I'm at fault.
Not a biggie, but a slight damper on my mood at the moment. Several hours later, however, we received an e-mail from Liz kindly letting us know that we had left some items behind and that she hoped we were still around so we could retrieve them. We were just down the street so walked back and had a nice little chat with Liz and Alfredo about our day.