Having been to Las Vegas numerous times (I've lost count of the actual number), I've had the chance to stay at, and review, many Vegas hotels – both on the Strip and off.
The Hard Rock Hotel & Casino is one of my personal favorites, due to the younger-ish crowd, the ease of parking (super important if you rent a car like me), and the cool atmosphere of the property. I love all the music memorabilia, ranging from Grateful Dead to Nicki Minaj, that can be found throughout the resort and the rooms are spacious and comfortable with modern decor.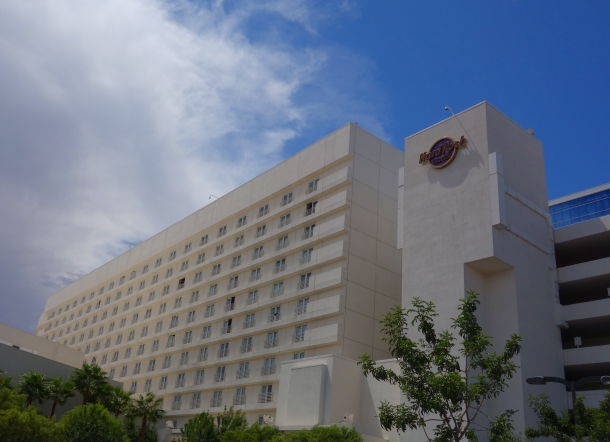 Generally speaking, the property is pretty damn awesome and JC and I were more than happy to spend five, comped nights there on our most recent trip to Vegas!
Pics after the jump…
Our room was in the Paradise Tower, overlooking the pool which is home to an almost daily day party. This meant we also got a free, personal DJ with our room. OK, not really, but it felt like we did, since one was by the pool every day from about 10am-7pm.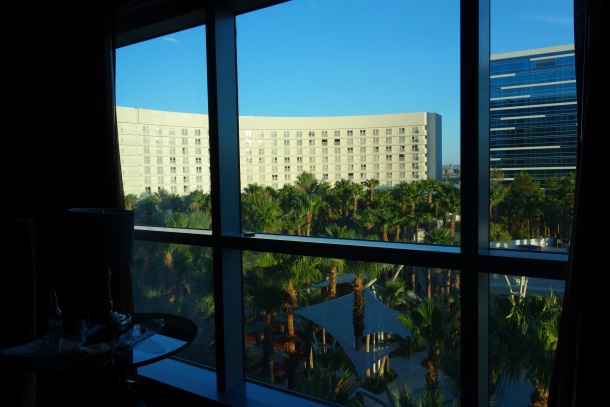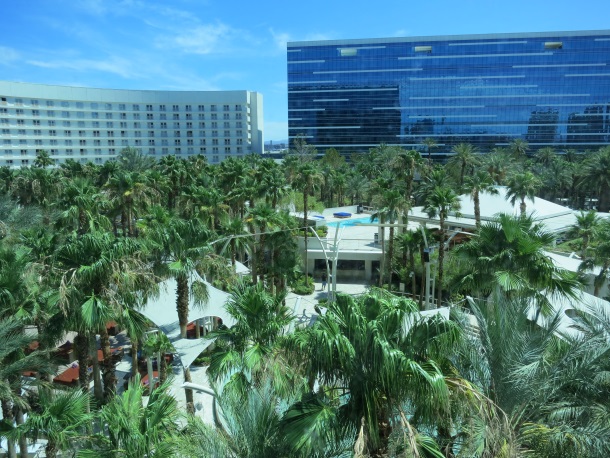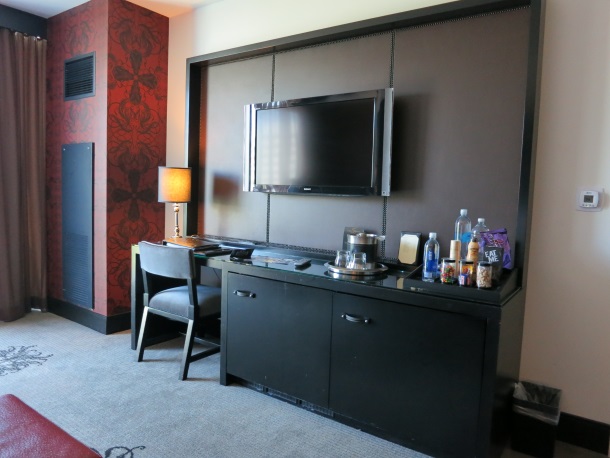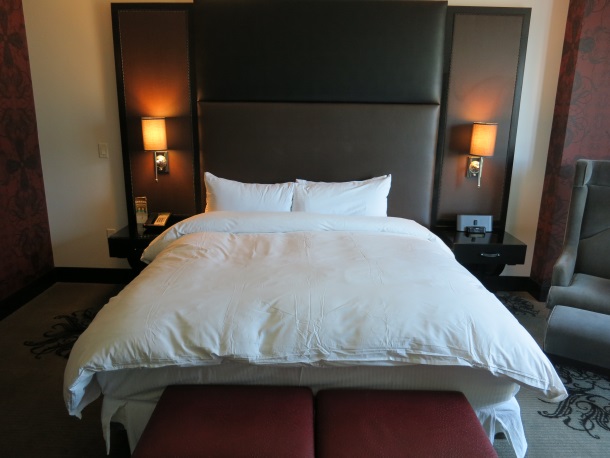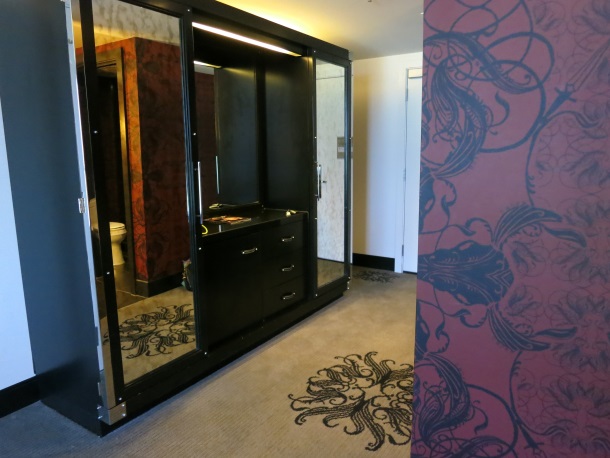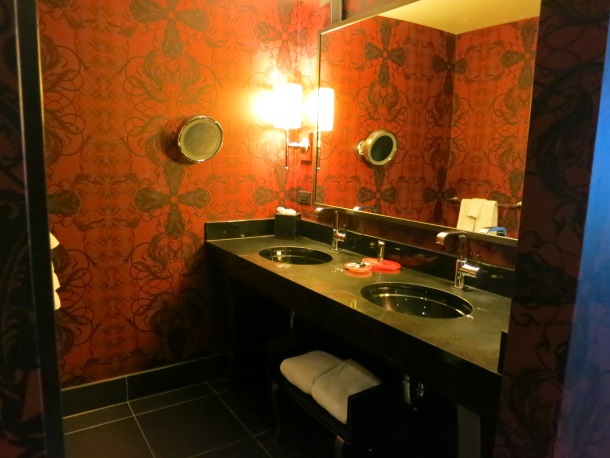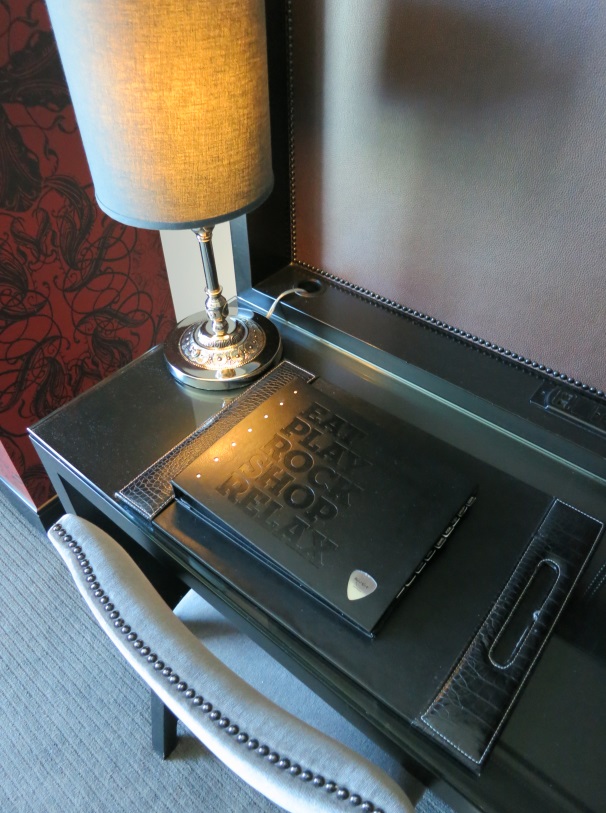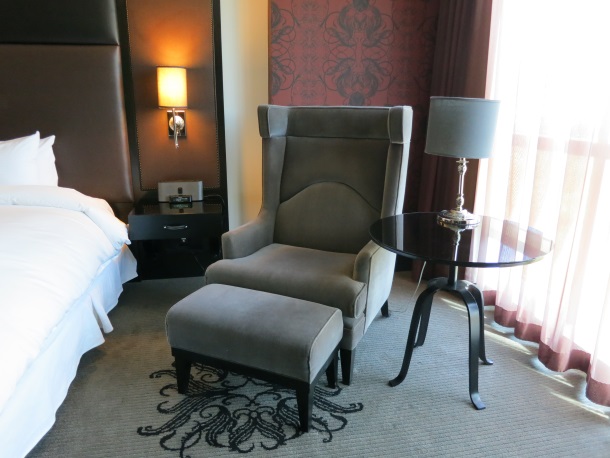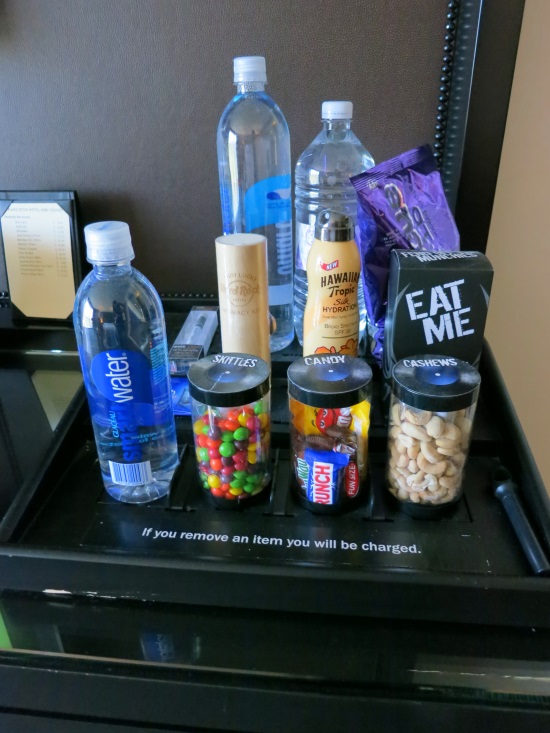 The only downside to this trip would be getting kicked out of the high limit room for forgetting my I.D. If you've ever left anything in your hotel room, then you know what a pain in the butt it is to walk ALL THE WAY back to retrieve it. Why are those hallways/elevator rides always so long? Come on pit boss lady – I know that YOU know that I'm over 21 and can't you see that I'm wearing heels??? Please don't make me go back!
You don't want to argue? Well, OK then. I guess we'll call it a night – it's like 4 in the morning anyway.
Other than that little mishap – a great stay!
Words of advice: If you're not a fan of a strong bass line (which thankfully I am), then request a room not facing the pool – or at the very least, request a room on a floor high enough that the sound won't bother you. While I love hearing the DJ at ten in the AM, I realize that this is not for everyone.
Oh yeah – and don't forget your I.D. Like ever. Even if you're well past 30, you're bound to get carded…