It's absolutely crazy how fast time can fly by sometimes. We have now been staying at Hotel Morgana in Mendrisio, Switzerland for almost a month! When we first arrived, we truly had no idea that we would wind up staying in one spot for so long, but Patrick, the owner of the hotel, has provided our group with comfortable accommodations and a good place to call our home away from home while we explore Mendrisio and the neighboring cities.
Since we have been in one spot for so long, I wanted to write a post that sums up this town and so here we go…
Let's start with some facts: Mendrisio is nearly surrounded by the Italian border. Its peninsula like location, within Italy, provides a rich blend of both Swiss and Italian culture. Nearly 90% of the local population speaks Italian as their main language and the food is a range of Swiss and Italian cuisine (think fresh cheese, pizza and fondue).
Beautiful mountains with winding paths are perfect for jogging, hiking, or mountain biking, and on any given day you can see outdoor enthusiasts enjoying the steep terrain. Narrow cobble stone streets are lined with historical landmarks that make Mendrisio a great destination for the traveler who loves to explore. In fact, Mendrisio is known in Italian as "il magnifico borgo (the magnificent town) due to its numerous elegant historical buildings". 
What to do in Mendrisio…
For the food loving traveler, there are plenty of small batch wineries, coffee shops, pizzerias, and restaurants offering locally made cheese and chocolate fondues. I was quite fond of a particular pizzeria name Grutli which made a mouth watering quattro formaggi with mozzarella, parmesan, asiago and blue cheese. I'm literally drooling at the memory.
I also paid more than a few visits to a local pastry shop, named Danesi, which offered one of my absolute favorite sweets – the macaron! While I'm aware that the macaron isn't exactly Swiss or Italian, I still indulged given the opportunity. Additionally, I also sampled several varieties of chocolates and cheese which I purchased from a local farmers market.
Mendrisio is also a tourist destination for the fashionista, since there is large outlet center, called Foxtown, in the main center of town. Foxtown offers heavily discounted items from over 150 luxury brand stores like Prada, Burberry, and Dior. There is also a wide selection of sportswear like Nike, Puma, The North Face and Adidas.
For the gambler, there is a rather nice casino attached to the shopping center which offers table games and a large choice of slot machines. The interior of the casino is really pretty with a ceiling made to look like the night sky and plenty of beautiful paintings and foliage – palm trees, etc.
Unlike the back roads of Mendrisio, the main center is much more modern with busier streets and even a McDonalds – a bonus for fast food junkies like myself! Of course, I should note that in Switzerland, fast food doesn't necessarily mean less expensive. The average meal with a sandwich, fries and soda, is around the equivalent of 15 USD – even more expensive than Manhattan prices! If you're looking to save money, steer clear – there are much nicer places to eat with more value for your money. However, if you're craving a Bic Mac with a side of fries (like I was), then by all means, bon appetit!
Getting around Mendrisio is pretty easy if you don't mind walking, but there are also cabs and car rentals available if needed. Cab fares do run a little on the pricier side: We took a less-than-five-minutes cab ride from the train station to our hotel and the bill was over 20USD, before tip. Renting a car also gets a little tricky and pricey – especially if you are not able to drive a stick shift (automatics are harder to come by).
There is a train station within walking distance of most hotels which makes it easy to explore nearby towns like Lugano, which is also a popular tourist spot. Train fares are actually very reasonable: A day pass to Lugano, which includes unlimited trips on both the train and bus system costs around 15USD (about the same as a meal at McD's). Like Mendrisio, the majority of the population in Lugano speaks Italian and there is no shortage of good food and shopping. I will write a separate post on Lugano, since there is so much to say.
During the time we've spent in Mendrisio, we really had the chance to explore what the town has to offer. During our stay, we attended the famous Grape Festival, known as the Sagra Dell Uva, shopped at the weekend farmer's market, dined at several restaurants, enjoyed the shops at Foxtown, and took the train to explore the surrounding towns, including Lugano and Ticino.
Overall, it was a great experience that I'm grateful to have had. I can definitely see returning to this area of Switzerland in the future, though I think that next time I would like to stay in Lugano and make a day trip to Mendrisio. This way, I can really explore Lugano the was I was able to do with Mendrisio.
Tips: Book a hotel within walking distance of the train station to make getting around easier (we stayed at hotel Morgana, which was about a ten minute walk). The hotel is a little dated, but given that there are not many options in the area, we were happy with our choice. Hotel Morgana has four stars out of 49 reviews on TripAdvisor and is rated #1 out of the hotels in Mendrisio. If you do book a room at Morgana, ask for a room with a balcony – sipping a cappuccino outside while watching the sunrise/set is worth every extra penny…
Photos below…
I was surprised at how many palm trees there are in Mendrisio!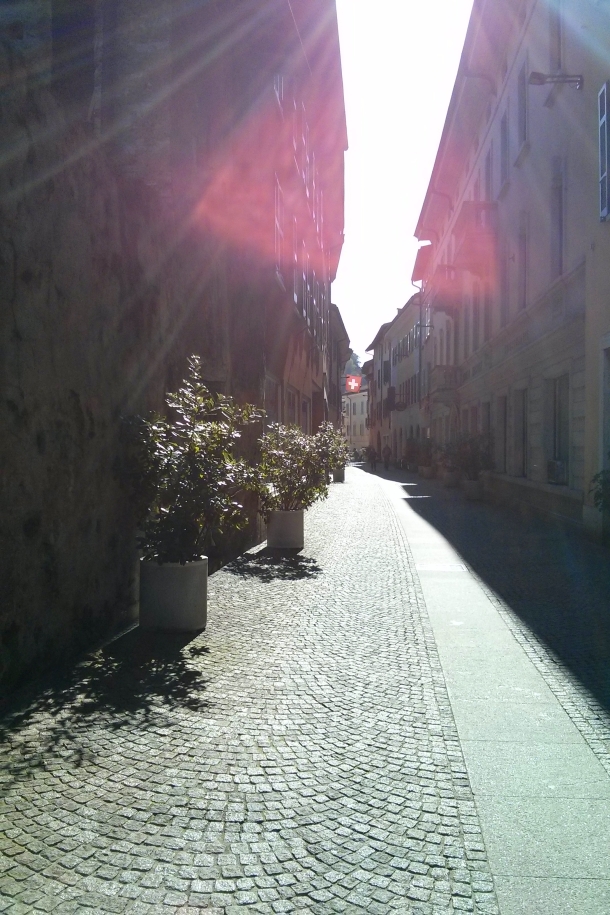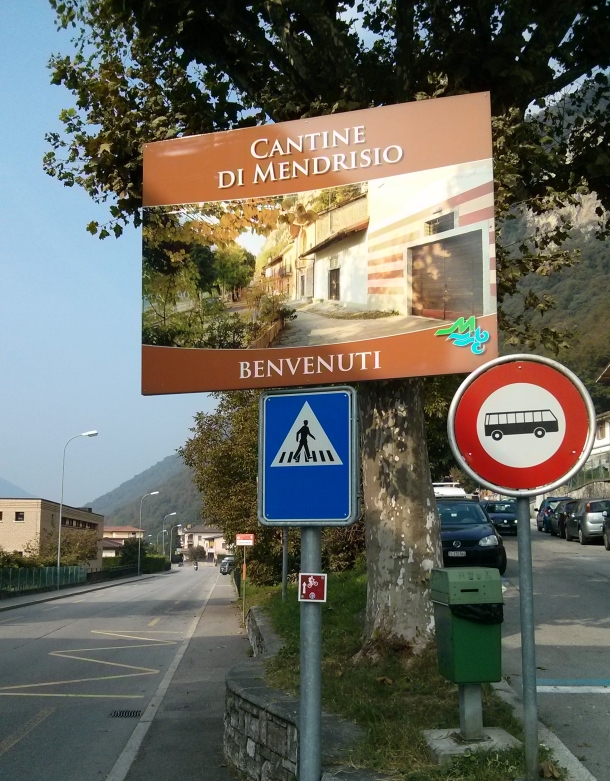 [tribulant_slideshow gallery_id="8″]