Back in February, I wrote about an encounter I had with two beach thieves in Isla Verde, Puerto Rico. This morning, I once again had a run in with beach thieves, though this time in Marseille, France and this time, with non humans (no, I don't mean zombies).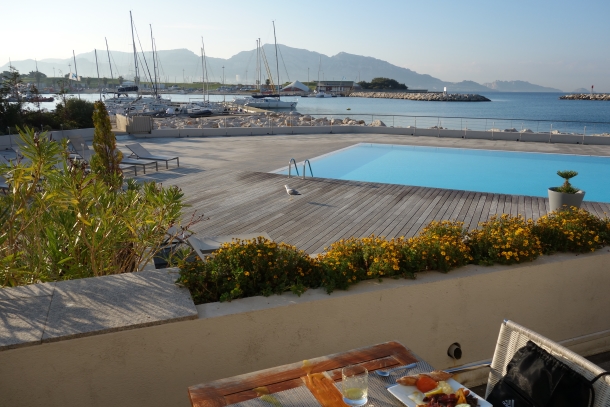 How it all went down: I had just prepared myself a nice breakfast from the buffet at Pullman Hotel and settled into a table on the patio, overlooking the Mediterranean Sea. Enjoying the moment, I decided that I wanted to take a photo and so I stood up to frame the shot. When I stepped away from the table, a brave seagull saw the opportunity and swooped in, stealing as much of my breakfast as he could grab, with both his beak and feet, throughout the two second heist. During the robbery, the feathered villain even knocked over my orange juice.
They look so innocent…don't let them fool you!
Photo above – fresh plate of food, orange juice still all over the table, and look who's lurking in the background already scoping out his next plan of attack!
Not this time Mr. Seagull, not this time!