Since we are staying in Nice, France, JC and I decided that it would be fun to check one more country off of our 'must see' list and so we hopped in our rental car and made the (short) trek to Monte Carlo, in Monaco.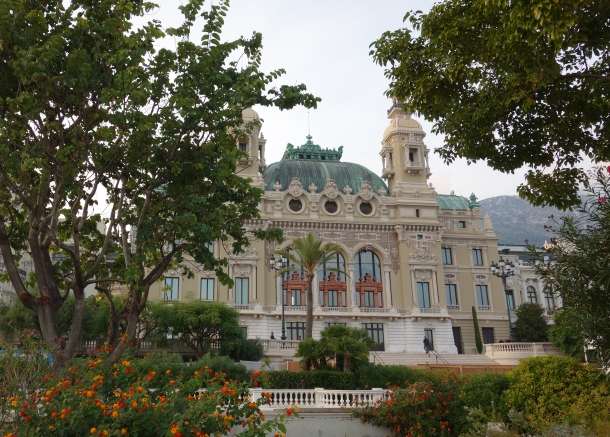 Although the drive according to Google Maps is only about 30 minutes long, it took us about an hour to get there since we pulled over on a few occasions to take photos – (pics below). The drive from Nice to Monte Carlo was breathtaking and at times, also a little scary – a winding road, far above the coastline, and only a low bearing guardrail to prevent you from tumbling over should you swerve!
Thankfully we made it there and back safely and enjoyed the perfect day trip exploring the views of the city, the yacht club (with all the beautiful boats), the historical buildings (including a casino), and of course some of the shops!
Leaving Nice, France…
The drive to Monaco…
Entering Monaco…
Sculptures in Monte Carlo…
Walking around the marina…
Walking around Monte Carlo…the beautiful building in the photo below is the historical casino. There is a 10 euro fee to enter the main room of the casino and unfortunately, photos are strictly forbidden. Once inside the main room, there are additional rooms you can explore for additional fees. I chose not to do so, but the little bit of the casino's interior that I did see was very luxurious with lots of gold and ornate detail!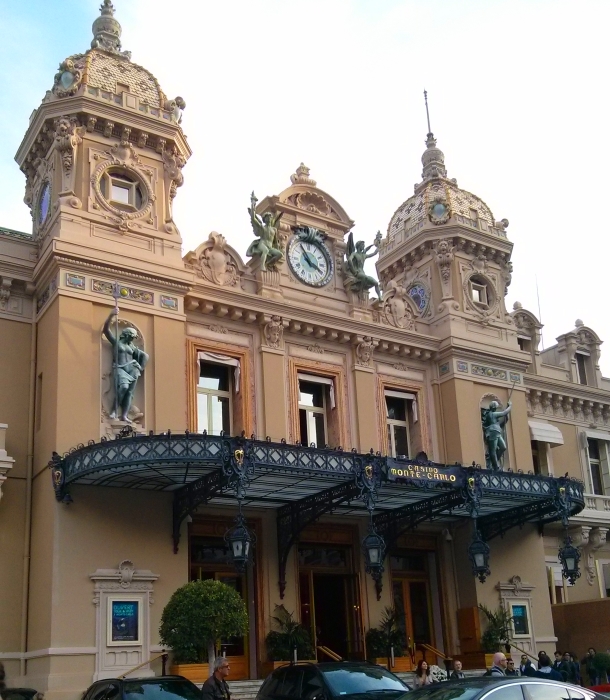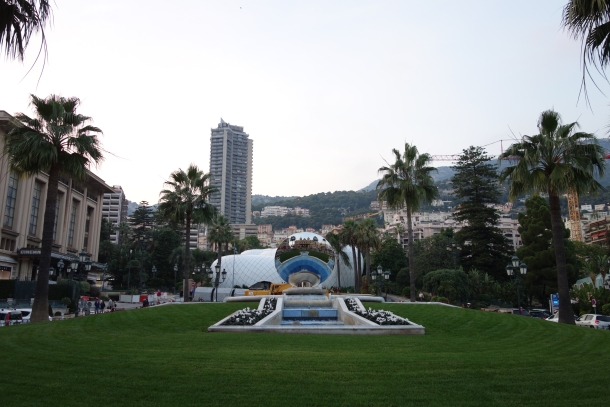 Monaco reminded me of Beverly Hills in that it is built on the mountains along a beautiful coast line, it is lined with lots of greenery and palm trees, and it is packed with expensive designer stores like Cartier, Prada, and Chanel…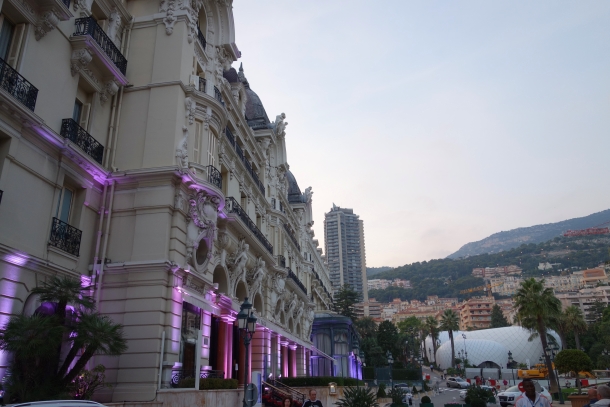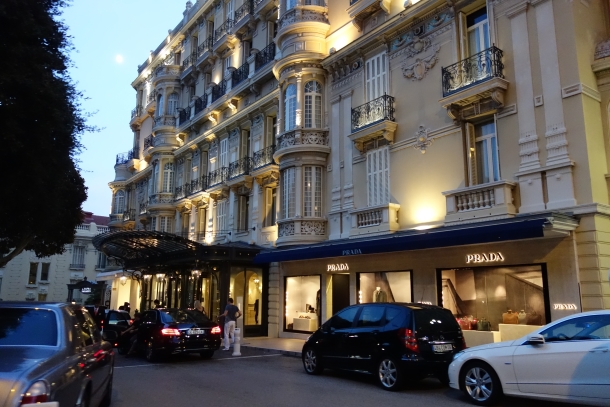 Leaving Monaco…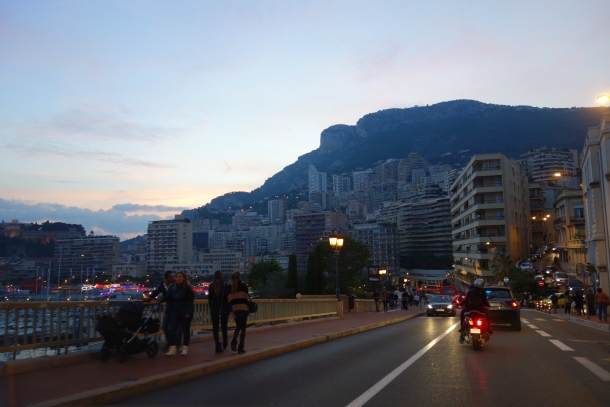 Map of the drive…