Hands down, one of the best performances in Vegas is The Beatles LOVE, Cirque du Soleil at the Mirage!
Born from a personal friendship and mutual admiration between the late George Harrison and Cirque founder Guy Laliberté, LOVE brings the magic of Cirque du Soleil together with the spirit and passion behind the most beloved rock group of all time to create a vivid, intimate and powerful entertainment experience.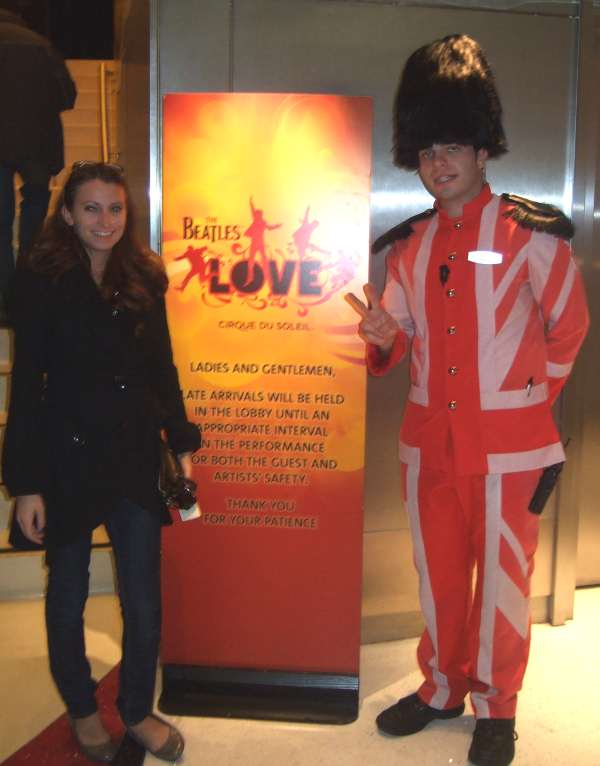 I have seen this particular show four times now and each time, I am equally amazed by the visual artwork, choreography, and physical ability of each of the cast members.
Each song or medley is the name of a scene and each scene brings to life one of the magical characters from the musical legacy of The Beatles. Watching 'Lucy' soar in the 'Sky of Diamonds' and swimming in the 'Octopus's Garden' are just a few of the wonderful scenes that the audience becomes part of in the all surrounding. theatrical production!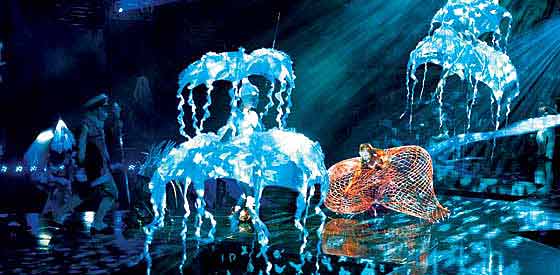 The exuberance of The Beatles is felt through state of the art music and entertainment technology including 28 projectors and 6,341 speakers! The set is said to have cost more than $100 million to build!

If you are planning a trip to Vegas, I highly recommended LOVE, Cirque du Soleil making one of your must see shows!*:-)

For a sneak preview of just a few scenes from this remarkable performance, watch the video below:

For more information and to buy tickets, visit CirqueduSoleil.com