Guest post by Sarah!
On my recent trip to Disney World I had a blast! As I get older  I enjoy the educational aspects much more than when I was younger. I'm not one for the crazy rides (seeing as though I get very sick), so I like to take it easy and relax and this time that's exactly what I did. For this series of posts, I'm going to highlight some of my favorite parts of each park starting with my favorite park – Epcot.
Epcot is my favorite park for several reasons; I love the futuristic qualities it has, but my favorite part is the simple fact that you can be transported in seconds from Lake Buena Vista, Florida to Mexico, Morocco, Norway, China, Germany, Italy, Japan, France, United Kingdom, and Canada by visiting Epcot's World Showcase. I'm a big food lover, and really enjoy trying new cuisine. This time around, I tried a new food from each country. I was a little apprehensive at first about trying certain things, but once I started I realized that many foods that we eat here in America are actually based on food from other countries.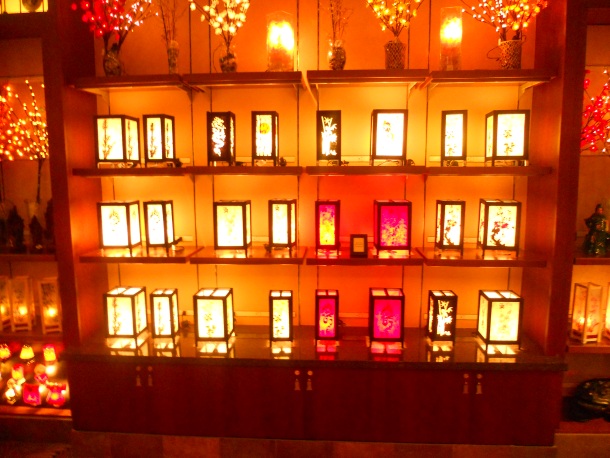 My top 3 favorite foods were from Morocco, Germany, and  Norway. Morocco is probably where I had the best time. Since I'm a big fan of the culture I soaked up every part of this experience. I took a walk around the little shops picking up some really unique jewelry along the way. Then it was time to eat. I decided to try the lamb wrap and the falafel wrap with my mom. They were AMAZING! Even though I'm not a big fan of meat generally,  the lamb was so tender and had a great seasoned taste that was delicious! While there, I had a conversation with the chef who had arrived from Morocco 7 weeks prior. After receiving some great facts and a marriage proposal from him (it was adorable) I left wanting more of the culture. So I went to Germany!
In Germany I went to Werthers candy shop. Our friends from Florida, who were with us, recommended I try the caramel popcorn and I was glad I did! It was very sweet and satisfying. Lastly I tried some pastries in Norway. They were so different from what I'm used to, yet so good. I tried a chocolate "pretzel" but it wasn't a traditional American pretzel it was like a sweet bread with chocolate. My friend Bill also got a Bavarian crème donut type of pastry which was also amazing! I learned a lot from my trip to Epcot, and met some really awesome people. This park just showed me how I cant wait to travel the world one day.
The chocolate topped pretzel: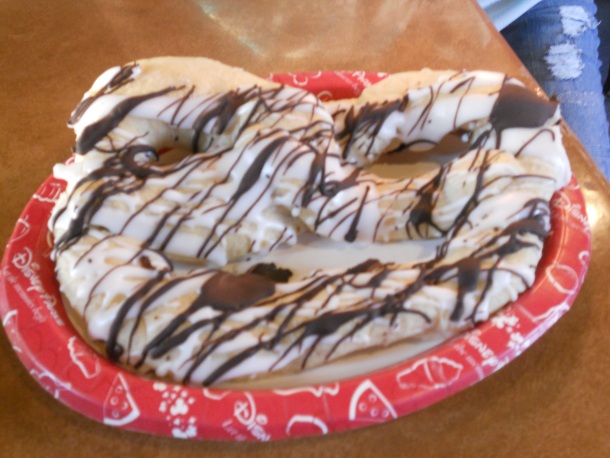 Bavarian Creme Pastry: