Our third and final wine tasting for this trip was Imagery Estate Winery, also in Sonoma.
A sister property to Benziger Family Winery, Imagery Estate is owned by the same family and therefore had some of the same offerings as our first stop. There was plenty to choose from and I enjoyed being able to order some of my favorites like the Port and Espresso Cow's Milk Cheese that I first tried at the Family Winery. (pics below)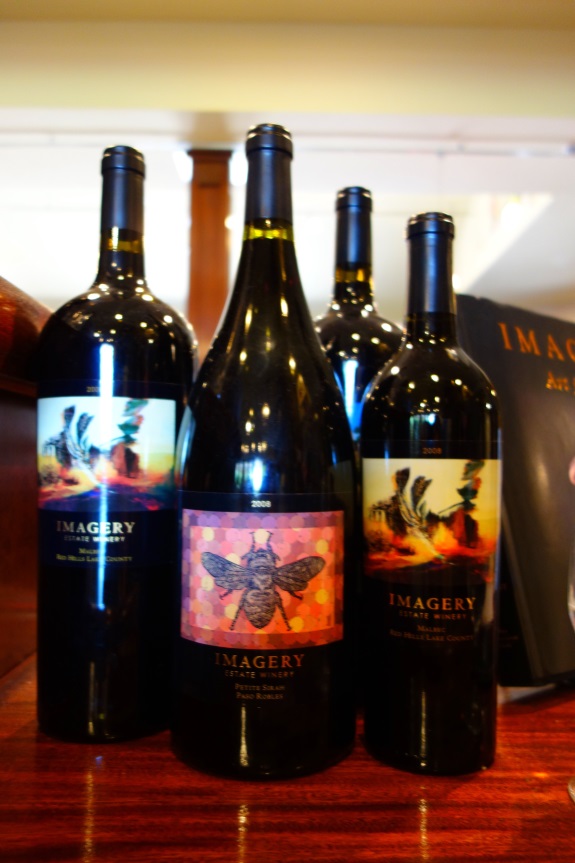 Imagery had a more upbeat vibe to it than the first two wineries we visited. The bar was a square with the bartenders in the center and seats around the whole bar area. Almost every seat was taken when we got there and the crowd seemed young and fashionable. I got the impression that this is a fun spot for tourists and locals alike who want to mingle and sample good wine.