Whenever flying out of Luis Munoz Marin International Airport, I like to try and grab a quick bite to eat at Casa Avila. The first time I ate here was for breakfast and I was blown away by the flavors of the egg dish that I ordered; Huevos Avila. It was mildly spicy and cooked to perfection: 2 eggs over easy on top of Manchego cheese and ham, topped with crispy shoe string potatoes. O.M.G.
This time around, I ordered the fried calamari with a cilantro-chipotle aioli. It came out of the fryer hot and dusted in a chili powder. I added a fresh squeeze of lime and it was perfection! The batter is so light and crispy and the chili powder, lime and chipotle aioli are a fresh departure from marinara sauce.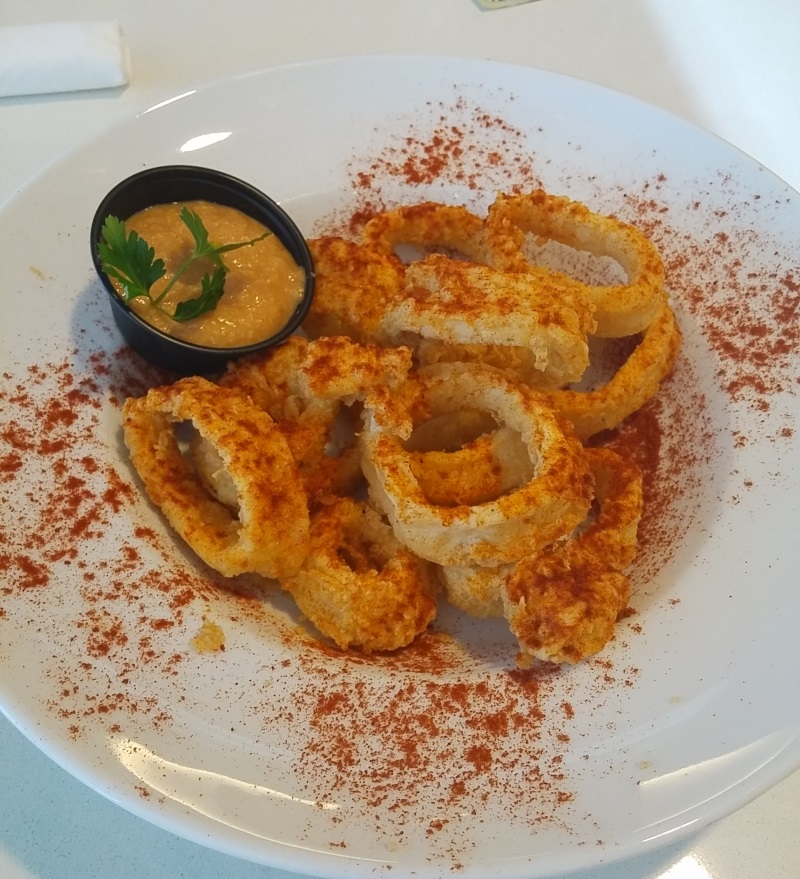 Thanks to Delta, I enjoyed a comfortable flight from San Juan to JFK Airport in a window seat.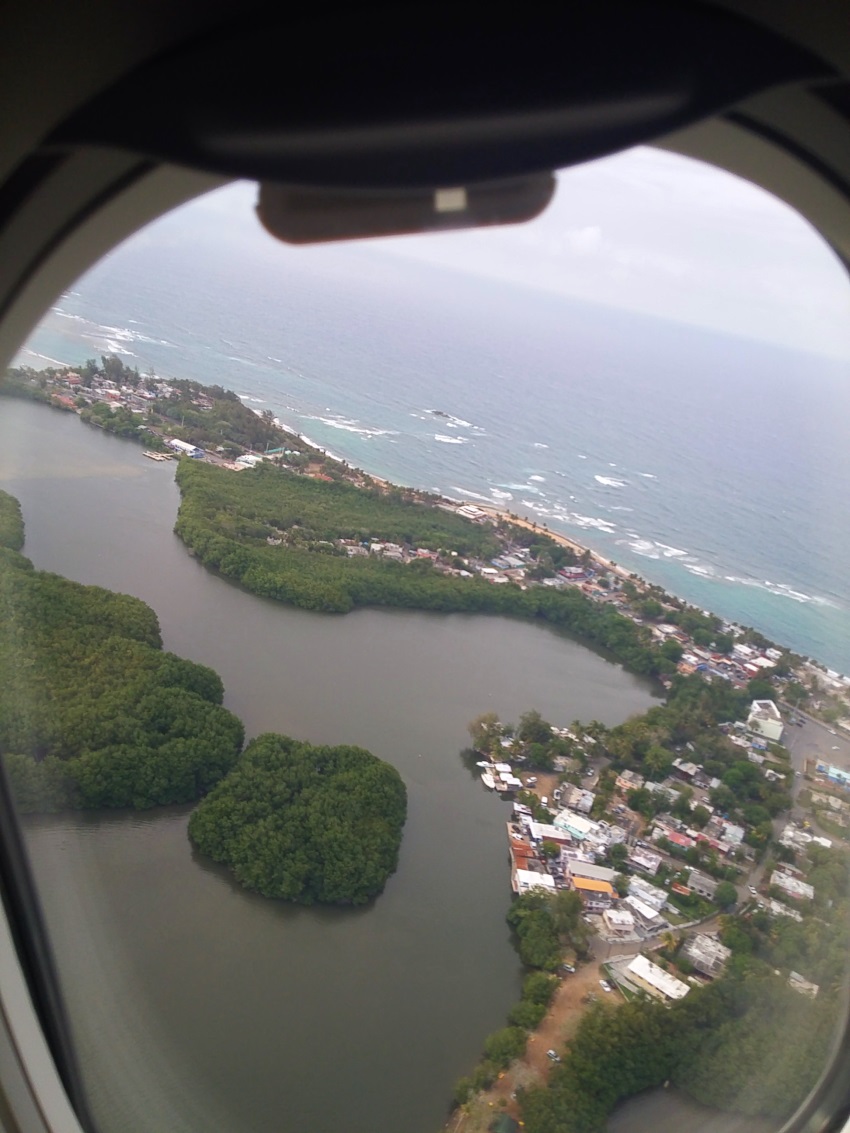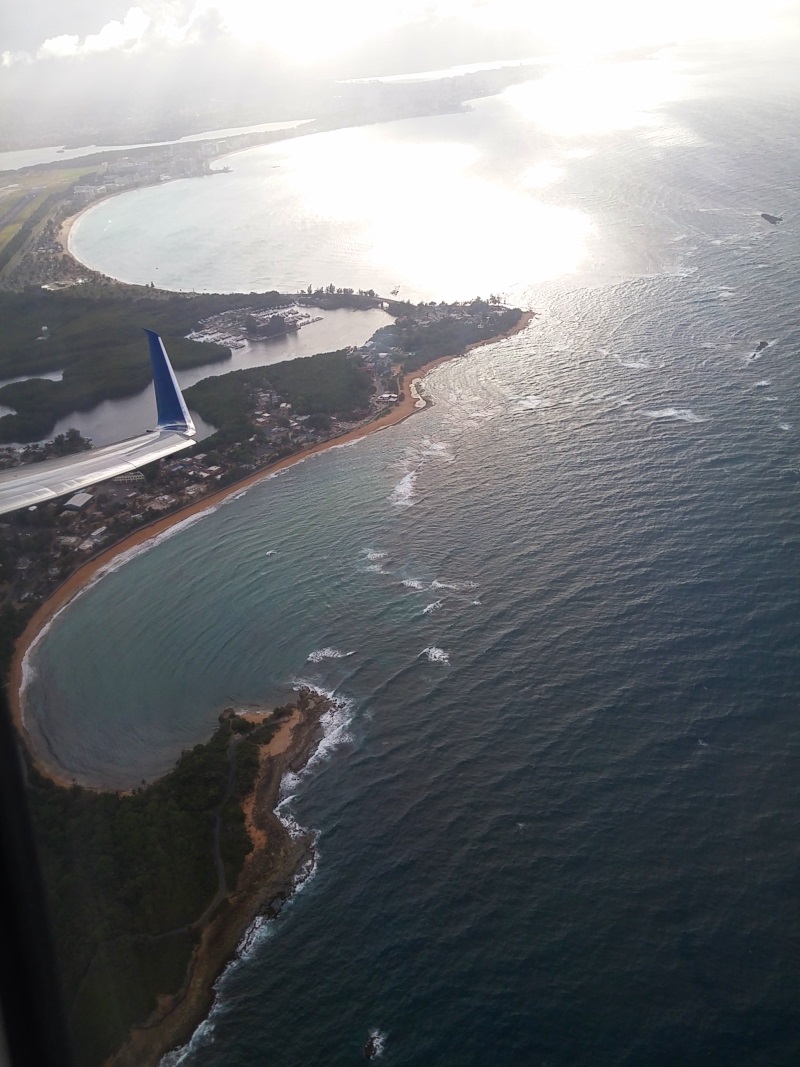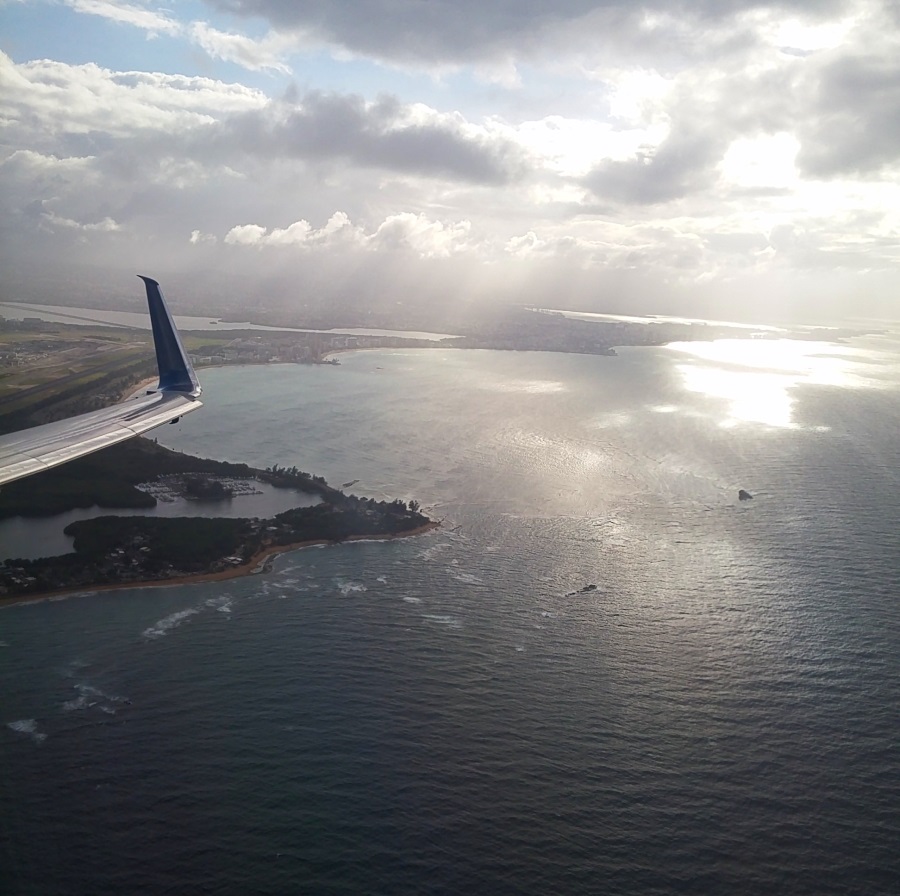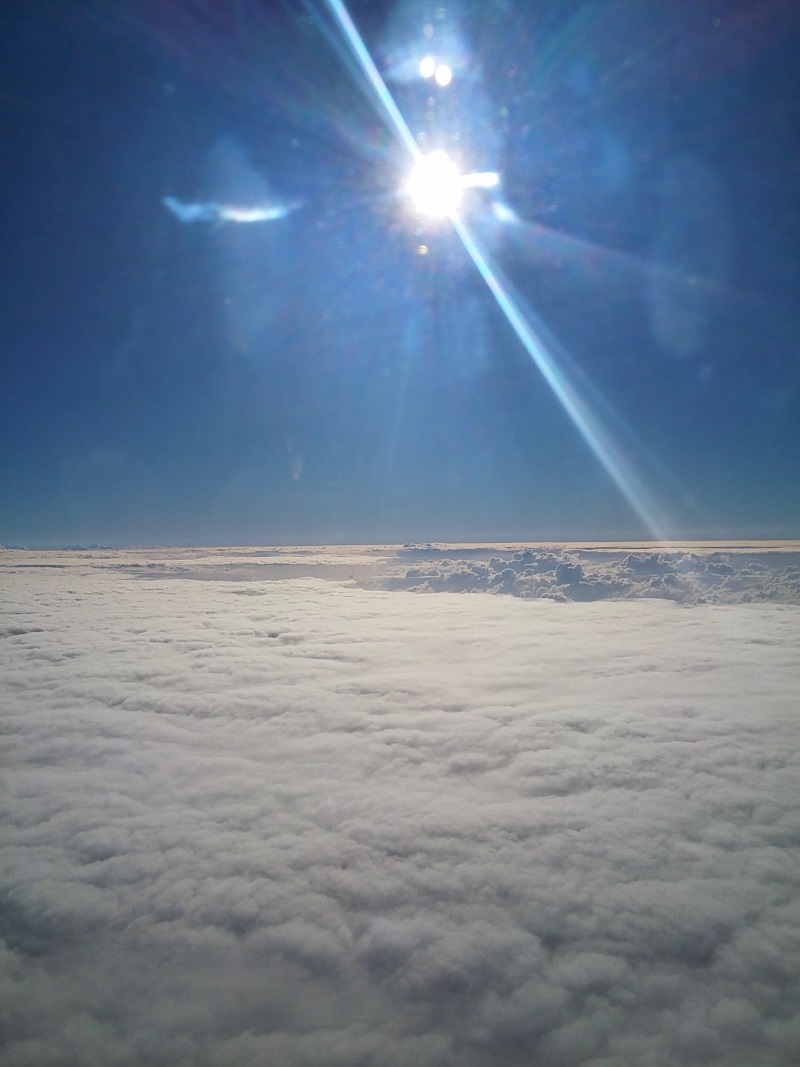 During the flight, I watched the movie 33 about the true story of Chilean miners who get trapped underground for over 2 months; it was crazy to see what they went through during that time!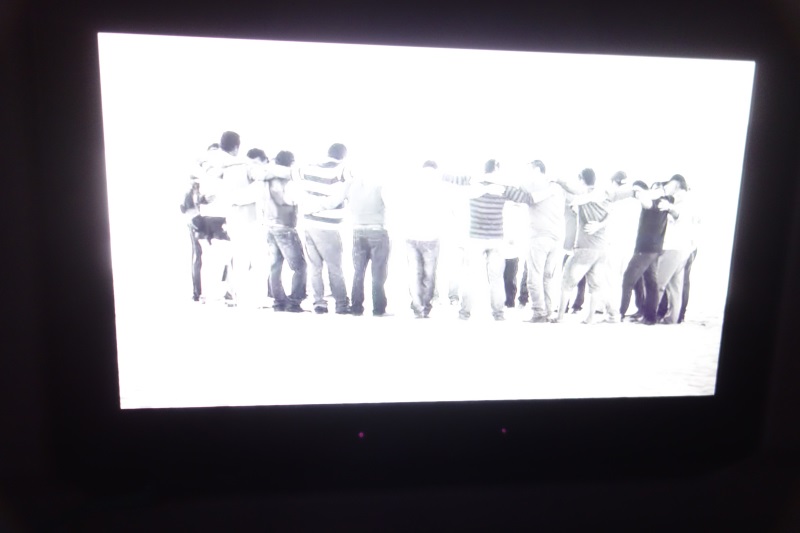 I ended up eating again on the plane; garden salad to start, followed by chicken, rice, and green beans. Because of my calamari appetizer at Casa Avila I skipped the bread and dessert.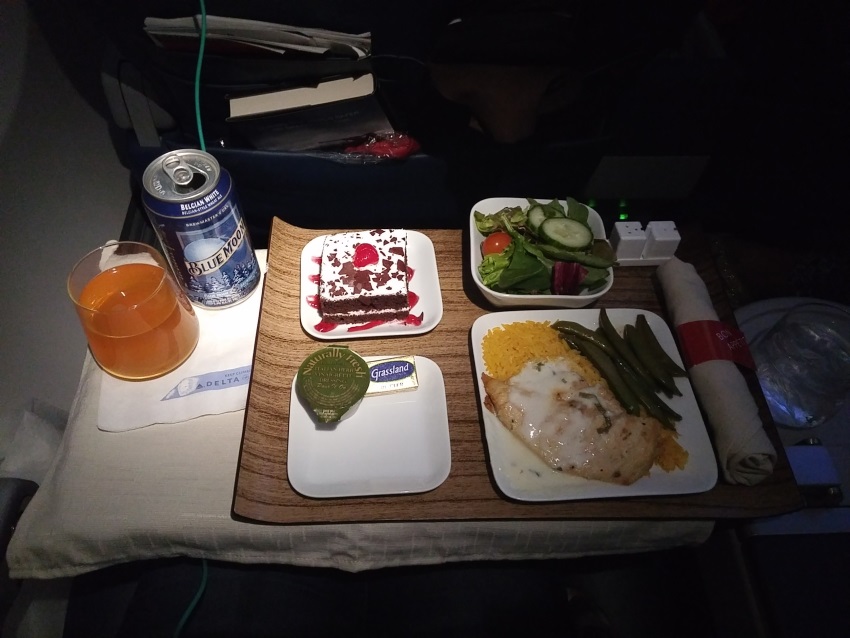 The highlight of this trip had to be the incredible sunset!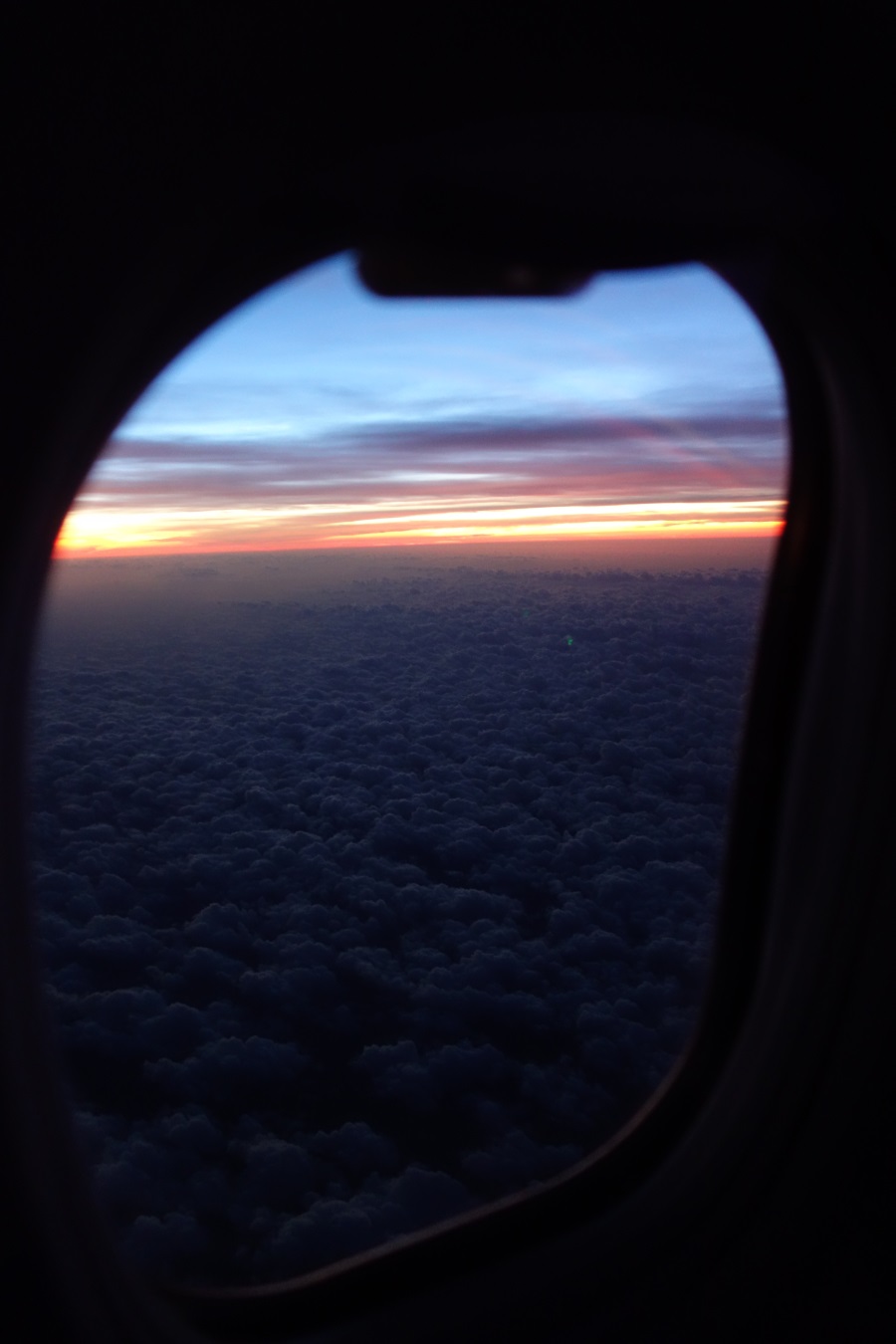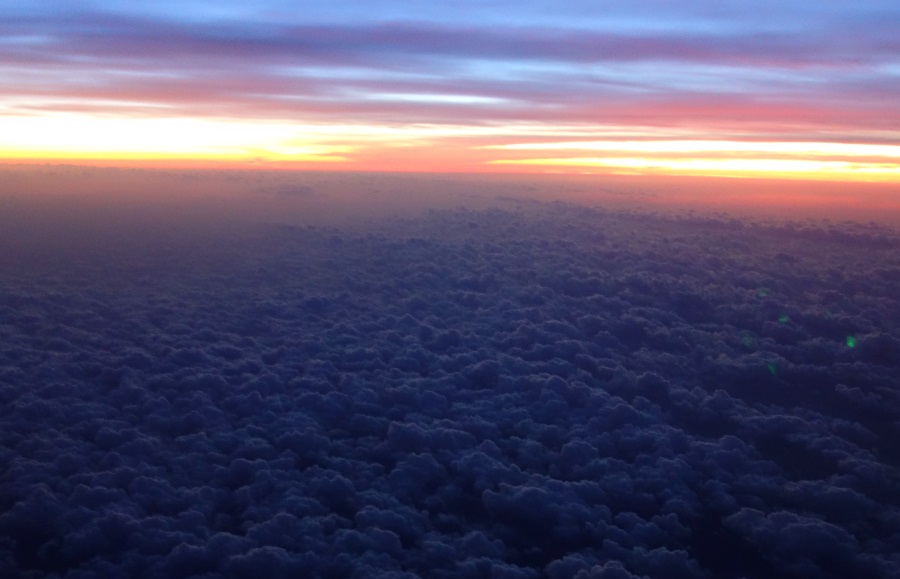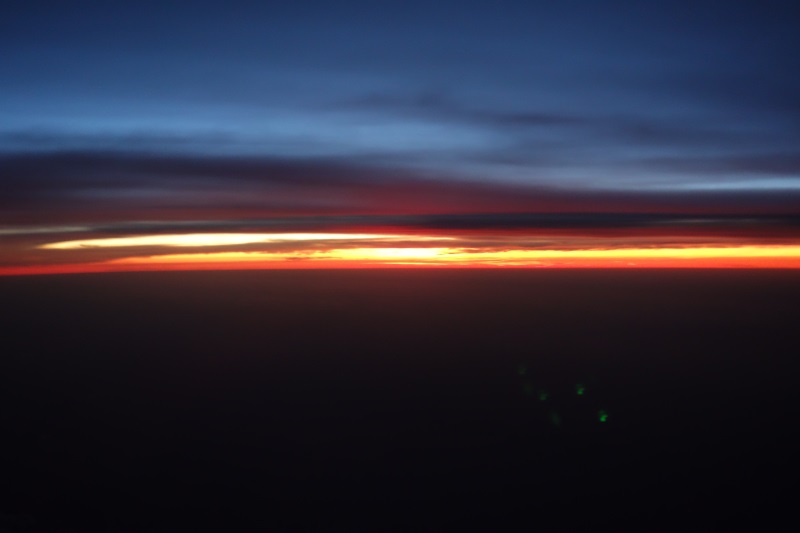 Followed by the cute dog in seat next to me…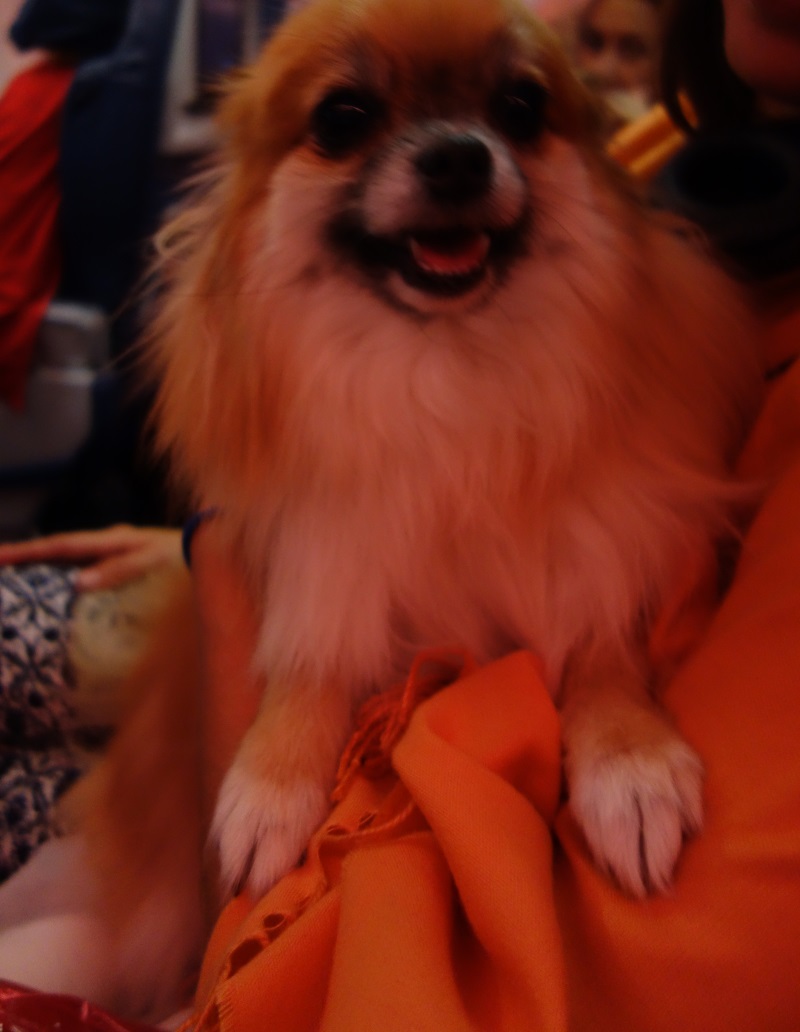 And the beautiful landing at night…