En route from Hartford, Connecticut to Salt Lake City, Utah, …via a stopover in Atlanta.
Leaving Connecticut….
Looking out at Hartford…
Layover in Atlanta…this is a video I took while walking between terminals. I love the cool art installation that has the sound of birds chirping…
Initial descent to Salt Lake City…
Leaving the airport for our hotel in Salt Lake City…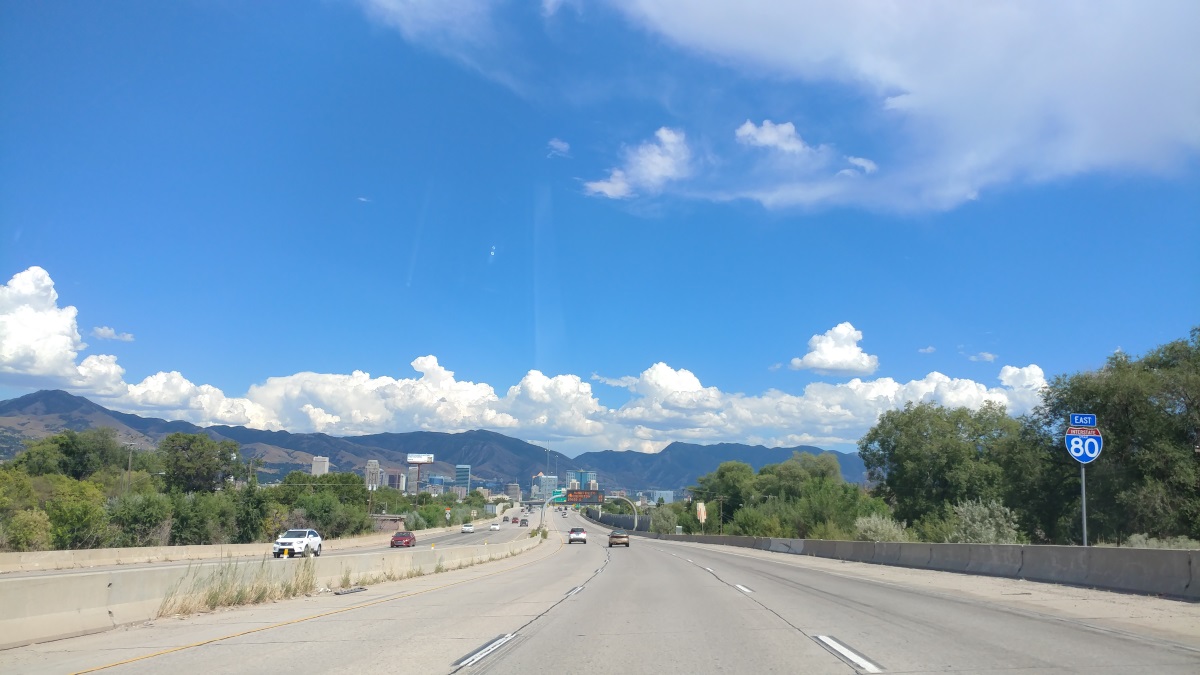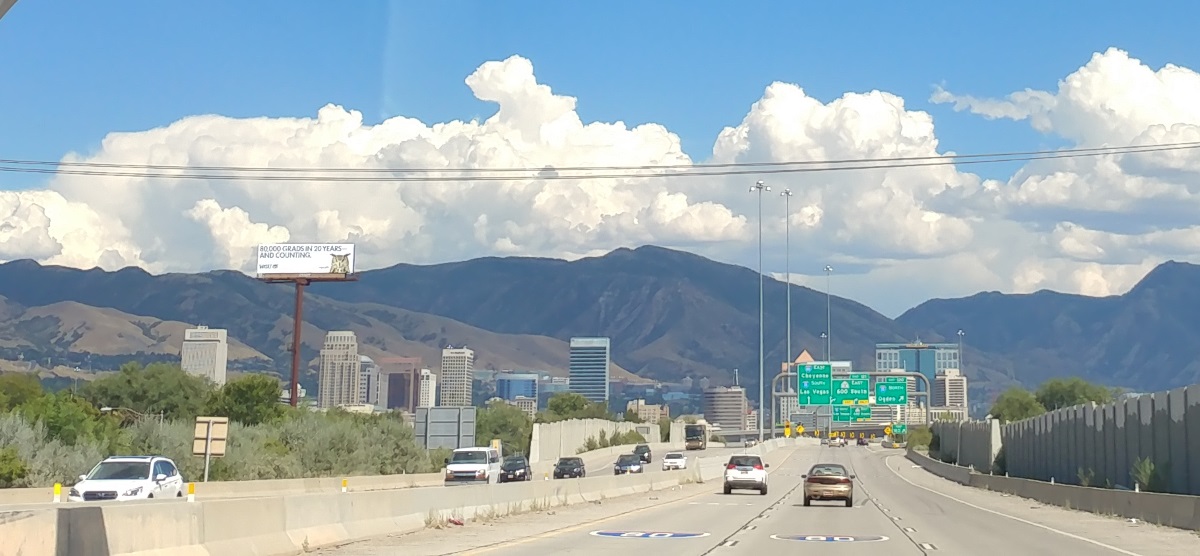 Funny seeing a sign for Las Vegas!
Spotted: The V.S. PINK bus…