On Monday I spent the day wandering around New York City, more specifically, the garment district which has an extensive selection of fabric stores (muah hah hah).
Besides having a large selection, I was really fascinated by how a lot of the stores were set up. Mood Fabric, for example, was located on the third floor of this really old building. The elevators were super old and still had to be manually operated by a conductor? What DO you call people who operate elevators? It was kinda neat though and maybe a little scary, I mean are these elevators safe???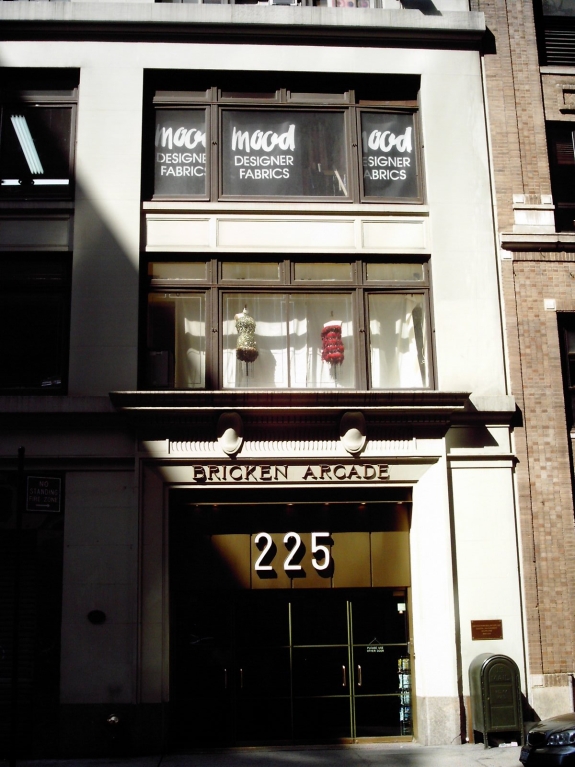 After fabric shopping, I joined my Uncle Vinny at a little french bistro in the East Village where I ordered a goat cheese and ratatouille crepe with unsweetened iced tea to drink…yummers!
After lunch, we headed over to Bryant Park for the original Superman movie.
The lawn was a madhouse – we were there before five and it was still a mad dash to get a spot(the movie was not scheduled to start until 8:30) Crazzziness….!
Once everyone settles in, the evening was quite relaxing. It was a gorgeous night out and the backdrop of stars and skyscrapers could not have been more beautiful.