Route 66 Restaurant is located in Hell's Kitchen and is a fun place to go if you're looking for a casual spot to grab a tasty bite to eat.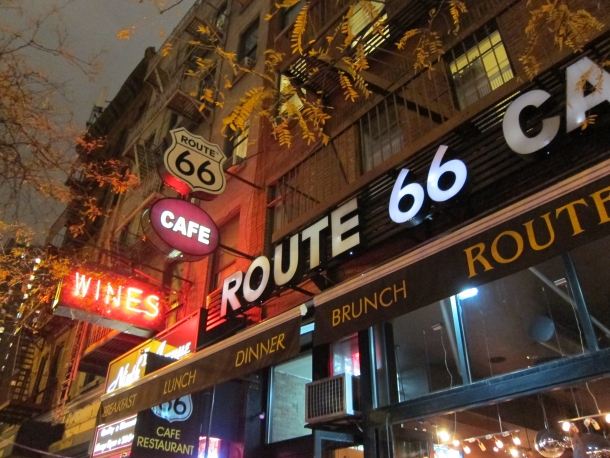 On a warm night, Route 66 has their windows open, outdoor seating, and a band playing some jazz or acoustics. During my visit, I appreciated the fact that the service was quick, our waiter was friendly, and the chef went out of his way to split dishes he knew were being shared (we didn't even have to ask – our server obviously relayed the information). Also, for a relatively low key environment, there were nice touches like an assortment of olives with bread and drink options including a table favorite – Sangria!
Below are some photos from my visit to Route 66.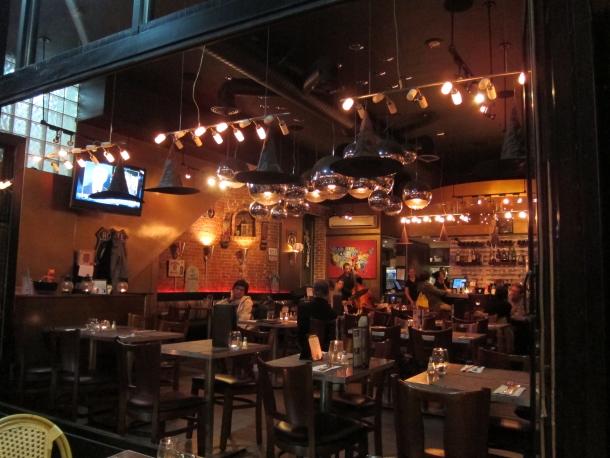 Photo below: The mussels had a great flavor, though next time I will ask for extra broth.
Photo below: The Marinated Ribbons of Beef with Strawberry Salsa. The beef was tender and marinated to perfection in a teriyaki sauce! The salsa was delicious and added a great touch.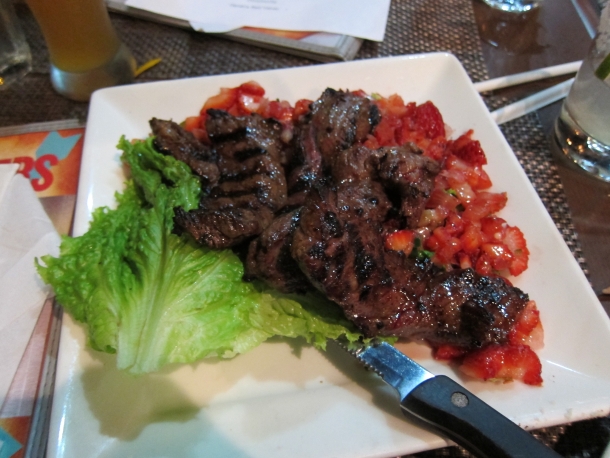 Photo below: French onion soup.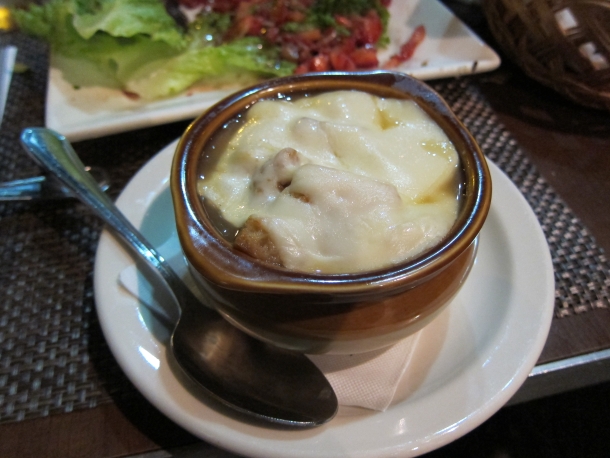 Photo below: Filet Mignon with mashed potatoes, a mushroom gravy, and asparagus. This was only half of the original serving since it was being split. Our server had the kitchen prepare the meal on separate plates even without us having to ask which was really nice. He knew it was being shared and so took it upon himself to make it easier for us by having the chef prepare it separately. This dish was DELICIOUS! I would definitely recommend ordering it.
Photo below: Chicken panini with Swiss, tomato, bacon, and a side of fries. Again, this is only half of the dish as it was being split among two people. It doesn't look like much, but was surprisingly delicious. There was a rosemary spread that added great flavor, and the texture of the bread was perfect. the chicken was moist, the bacon was crisp, and the fries were fresh and really good.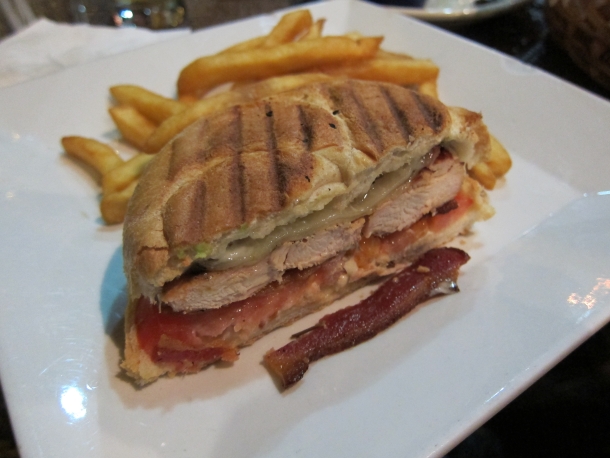 All in all, I really enjoyed my experience at Route 66. I had never been there before and was pleased by the live  music, outdoor seating, and items on the menu. There were several items that are worth going back for like the Filet Mignon, Rosemary Chicken Panini, and the Marinated Ribbons of Beef.