I've had the pleasure of meeting Behati Prinsloo at various press events over the past few years. My experience of Behati has always been that she is youthful, fun, and super sweet. She likes cupcakes (strawberry), the Yankees (me too), photography (all her time in front of the camera has taught her a thing or two), and the beach!
We all know she looks great in a bikini and that she can walk the runway, as she's done for the PINK portion of the Victoria's Secret fashion show. Now, Behati is showing a more grown up side of her in a series of  sexy photos for Seafolly (The Australian Swimwear company).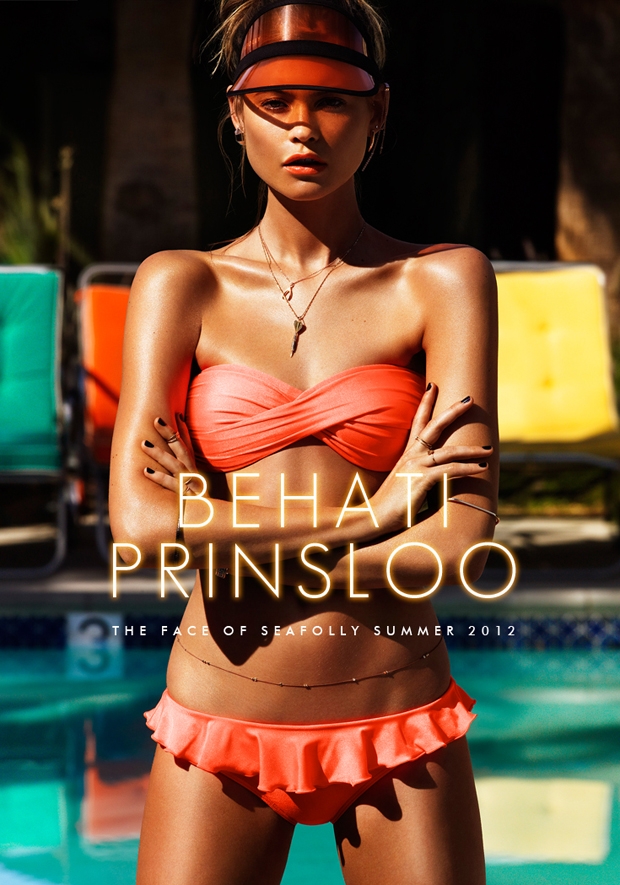 While I'm used to seeing Behati smiling in her photos, or on the runway, in these desert shots taken by David Gubert in L.A's Desert Springs, Behati is a tad more serious, which is a nice departure from the norm. Watch the video, however, and you'll see that Behati rarely lets too much time pass without flashing her signature smile that is also a half laugh. One of Behati's most charming qualities is that she always seems to be having a good time. Her care free nature is not only fun to watch, but contagious! Additional photos and video below.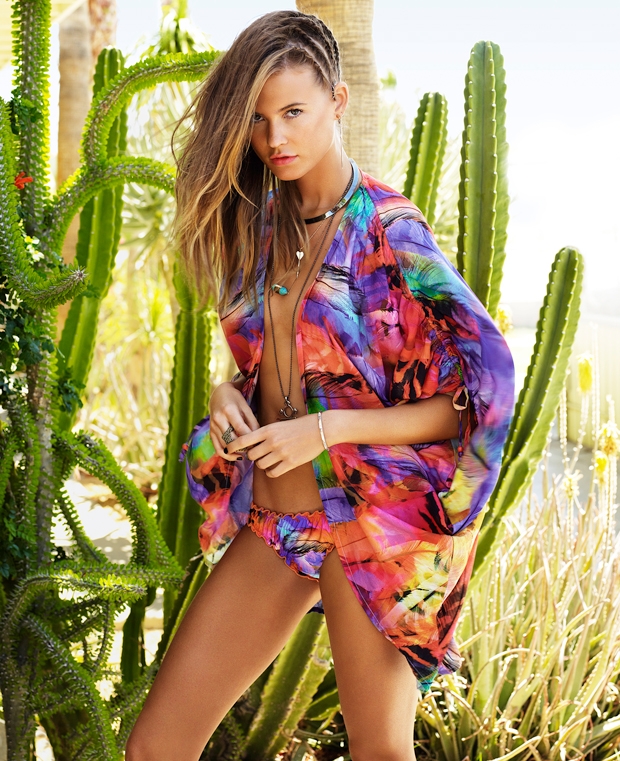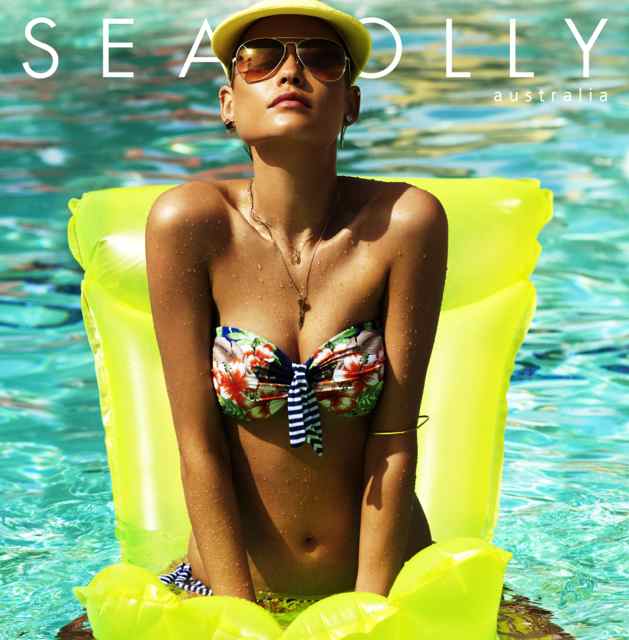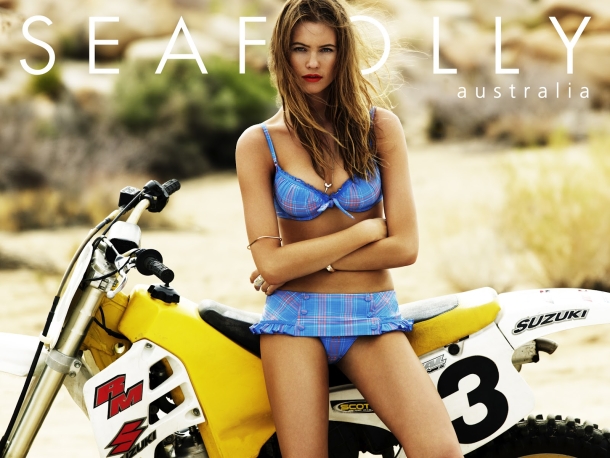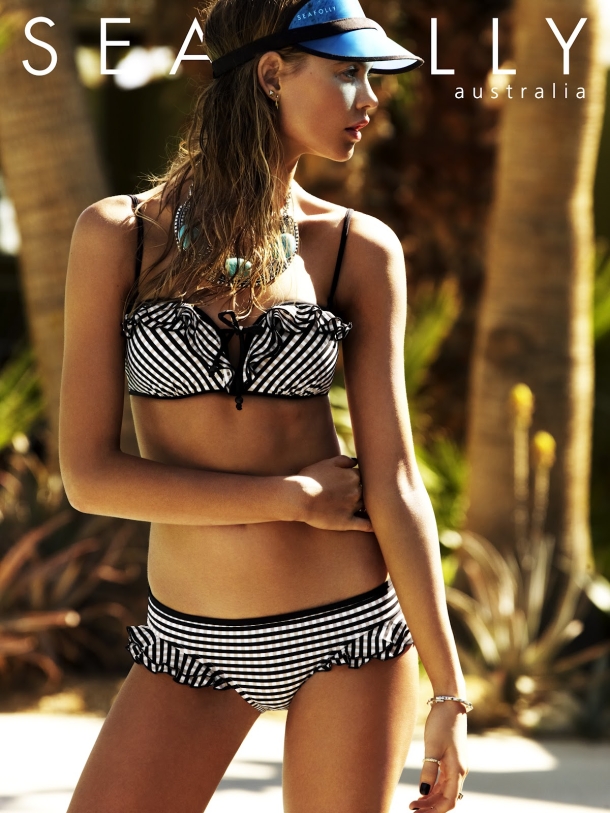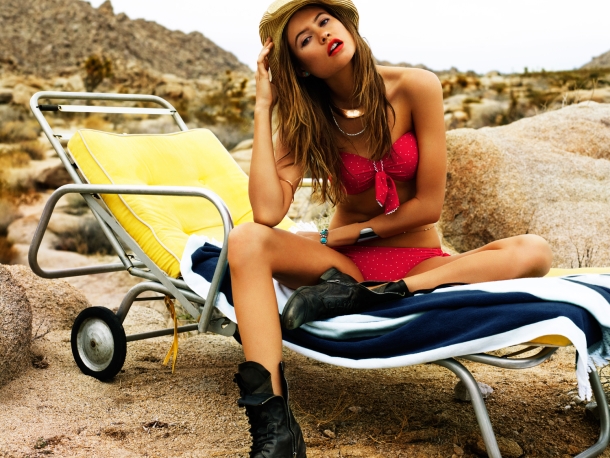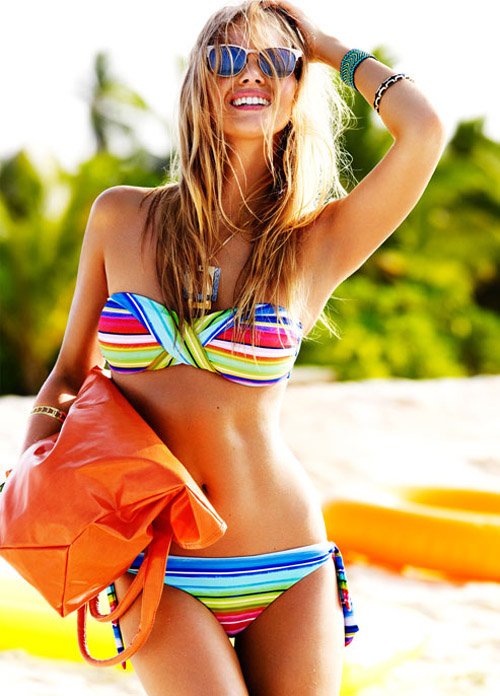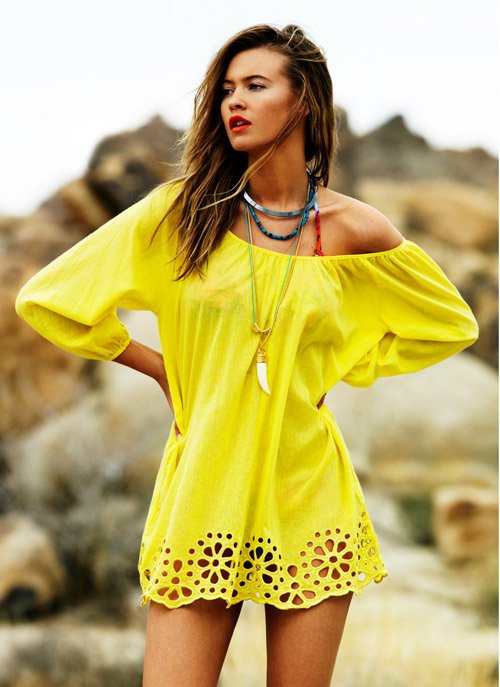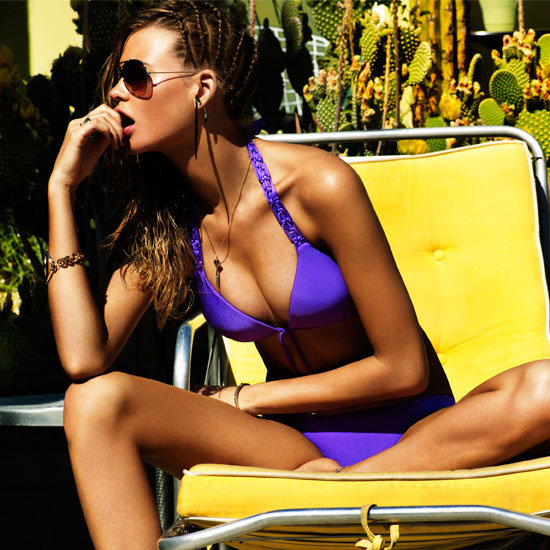 Video: