What's a girl to do when the year is almost over and she finds herself in the position of being just a few points away from making next tier with her preferred airline? She plans a day trip. (Ok, at least that's what I did.) The goal: fly somewhere close where I could touch down, have a few hours to explore, and be back in time to sleep in my own bed. The destination: Burlington, Vermont; traveling from La Guardia Airport in New York City – about a 90 minute drive to the airport and a 30 minute flight from there.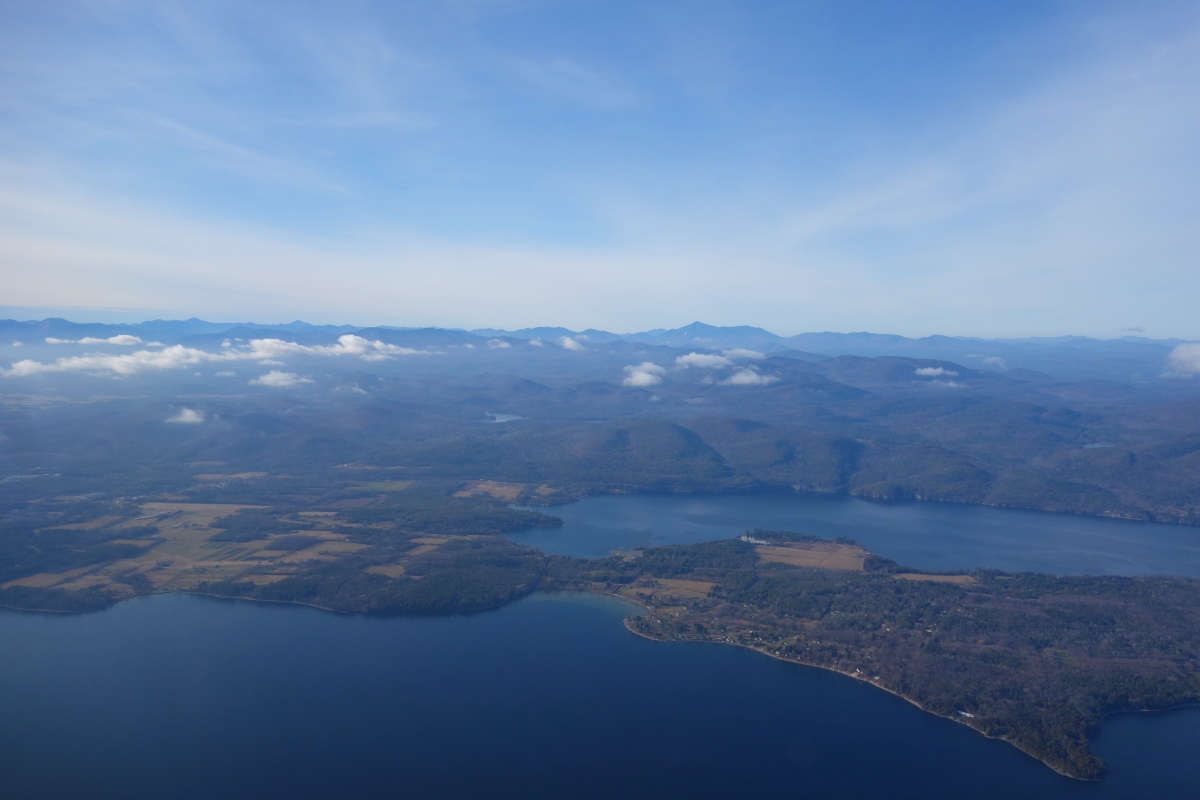 First things first, I headed off to explore Church Street Marketplace, as recommended by travelers on TripAdvisor for its large selection of outdoorsy shops, bookstores, coffee shops, and restaurants. After recently reading AWOL on the Appalachian Trail, (the story of a guy who through-hikes the entire Appalachian trail, ((but not the one that that new movie A Walk in the Woods is based on – that's a different book about hiking the AT and not as good, in my opinion)), I figured this would be a good place to browse through some camping gear and maybe even meet a few folks who have done the hike who could offer some advice. The drive was only about 15 minutes from the airport, but due to the large population of pedestrians out for the day, it easily took me 45 minutes to wrap around the 4 block radius that makes up the marketplace, and finally resolve to paying ten dollars to park in an overcrowded mall parking garage that involved waiting in line to enter. In retrospect, I might have enjoyed the drive to the mountains more, but at the time, I felt committed to my plan of exploring the town's shops.
When I finally found a parking space, I was more than ready to get out and explore. I walked back to the marketplace where I wandered in and out of several outdoors shops, trying on internal frame backpacks, browsing through survival books, and taking a mental note of all the high tech options that exist to make 'roughing' it in the wilderness as comfortable as possible. Ironic, really. It was nice to see all the options though and I enjoyed talking with one of the sales associates who had hiked the AT a few years back. I also checked out some hiking boots, and bunch of camping gear. Burlington definitely has a lot of stores dedicated to spending time outdoors.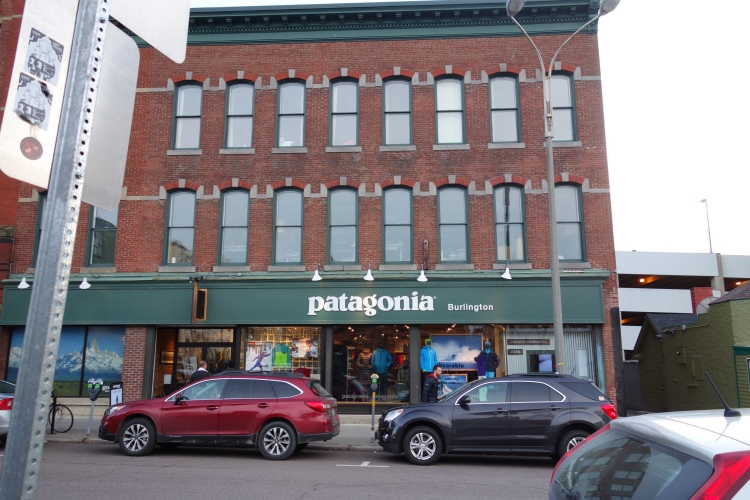 Next on the agenda: I decided I should try a local coffee shop named Speeder & Earl's Coffee that is receiving great reviews online. "Try the Maple French Roast" was pretty much the headline of every one of the hundred or so comments. I found my bearings and began salivating at the thought of a warm brew as I walked to the little shop. I was disappointed when the barista said that they were out of the Maple French Roast. Thinking that maybe they were just out of the 'by the cup' product, I asked if they had any bags of this blend that I could purchase to which I got an almost bored "Yeeeeeeah…………..were out" – each word dragged out to make a 3 second phrase last about 20 seconds. Oh well…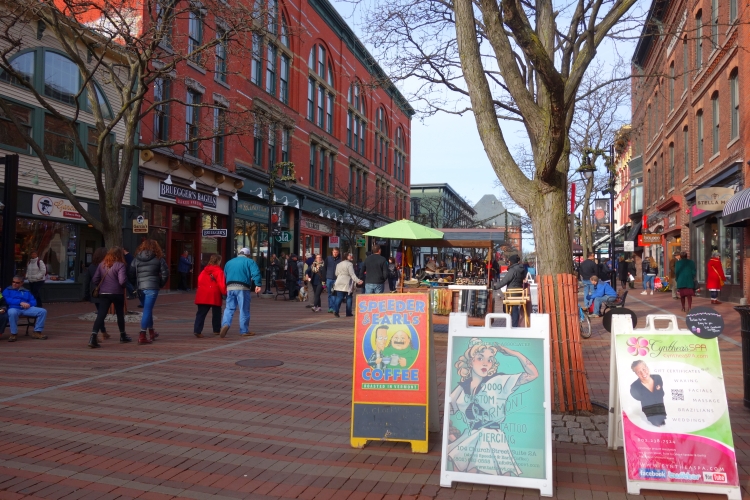 So, I trudged on to the next place on my to do list – a restaurant, also with good reviews, that I also found on TripAdvisor. When I walked in the door, I could see by the line of people waiting to be seated that it would take a while. My tummy grumbled at the aroma of fresh bbq and I knew immediately that I would not have the patience to stand around and wait for the delicious smelling food. So, I moved on to the next restaurant with good reviews. Also, a long waiting line. And so it continued for about 4 more restaurants, before I gave up on finding anything with good reviews, but instead simply searched for something with an open seat (for 1) that didn't involve waiting over an hour.
And, that's exactly what I stumbled upon a few restaurants later, as I skillfully dodged the long line of patrons and asked the host if I could sit at the one – yes, one lone, empty seat at the very full bar at The Farmhouse Tap & Grill. This is where I settled down for a nice meal, consisting of a $20 delicious burger with crispy onion rings, a sampling of local cheese, a Moscow Mule, two six oz samples of local craft beer (one which had notes of cinnamon), and finally a berry cobbler for dessert. I might of over ordered, but hey, when in Vermont… everything was delicious.
With a full belly, I made one more stop before heading back to the airport – a small grocery store, specializing in gourmet, locally produced cheese, meat and snacks, where I stocked up on some goodies to bring home, including a cheddar cheesed rolled in crushed chai and some delicious pure maple cotton candy!
All the food was definitely worth trying, but if I were to do this trip again,  I would make sure that I took the time to drive out to the mountains. I'd also like to visit Church's Marketplace again, but on a day when it isn't so crowded. Maybe then, I can get a nice hot cup of that Maple French Roast from Speeder & Earl's!
The flight home had a million dollar view of New York City at night – the Empire State Building was still lit red and green for the holidays – so beautiful! I always get a little emotional looking down at NYC from this vantage point; cue Empire State of Mind by Alicia Keys and Jay Z.