Shopping in Curacao is (almost) a completely different experience than shopping in the United States.
Like I said in my Curacao Day 1 post, there aren't really any big name stores I've grown to rely on over the years, i.e. Walmart, Walgreen's, Costco, etc.
Not to mention the prices are in guilders and many of the labels are written in Papamiento.
That being said, there are plenty of places to find basic necessities like nacho cheese Doritos, sugar-free energy drinks, bottled water, and beer (don't worry, we got real food too, and it was delicious)!
Grocery stores
There are mini marts scattered throughout the island where you can buy some groceries and basic household necessities, although depending on where you go, the shelves can be dusty and extremely limited in choices.
During our stay on the island, we became fans of Centrum Supermarket and Moma Modern Market, both of which offer a nice selection of goods, including fresh fruits and vegetables, along with energy drinks, Venezuelan beer, and some well known snacks likes Lays potato chips and Cheetos.
Centrum wins major points for their large selection of pre-seasoned seafood like the cajun shrimp skewers and sesame encrusted Ahi Tuna. I also picked up a jar of wasabi tobiko for around ten dollars and was very pleased when I tried it that night (with some crackers and cream cheese) and found that it was super crisp and flavorful!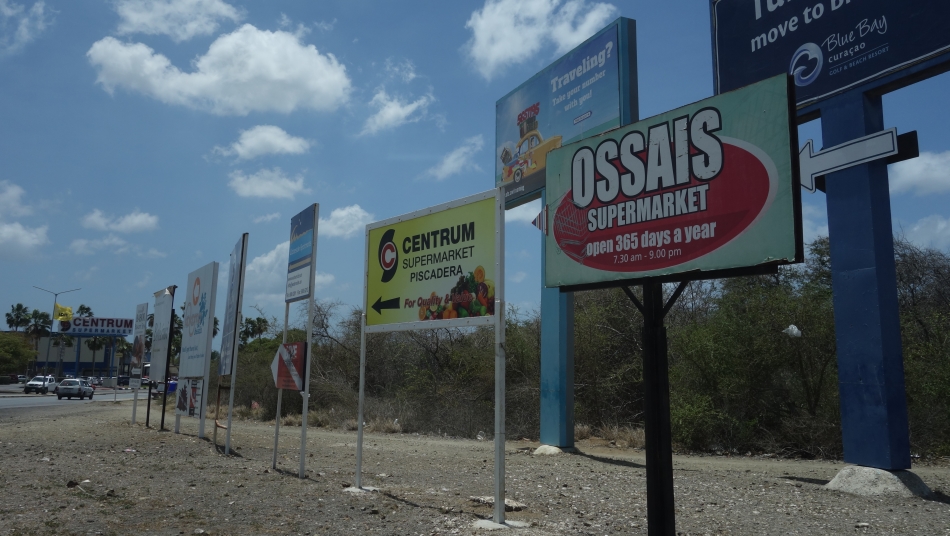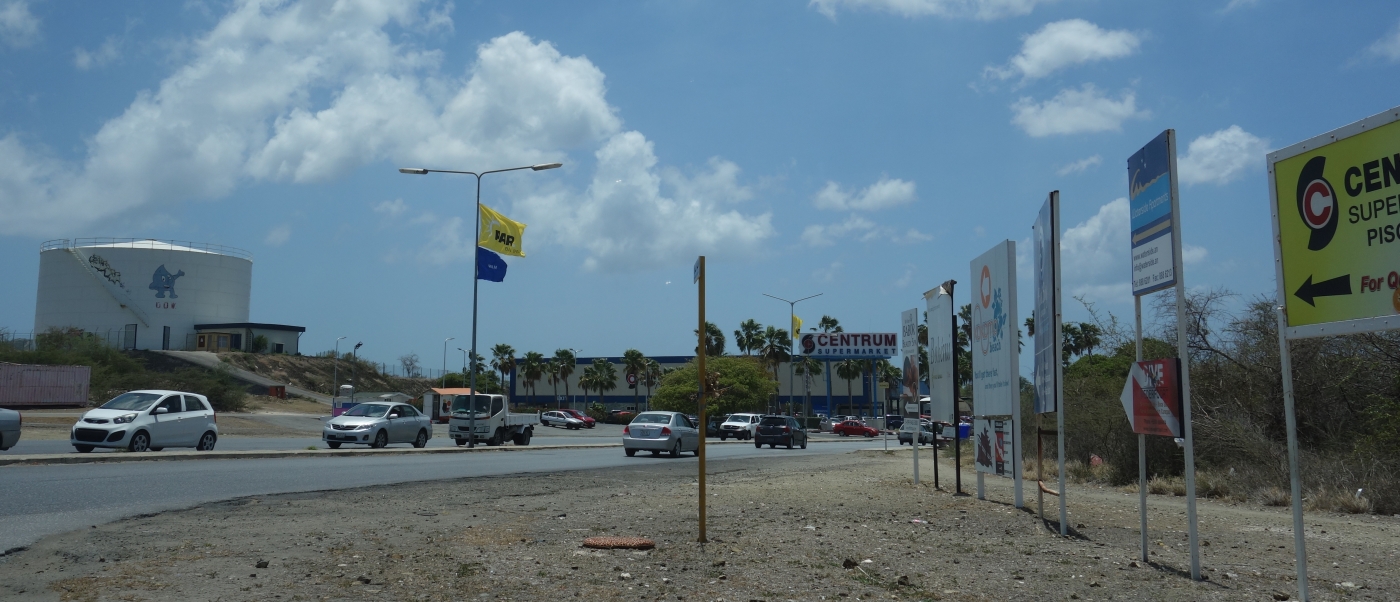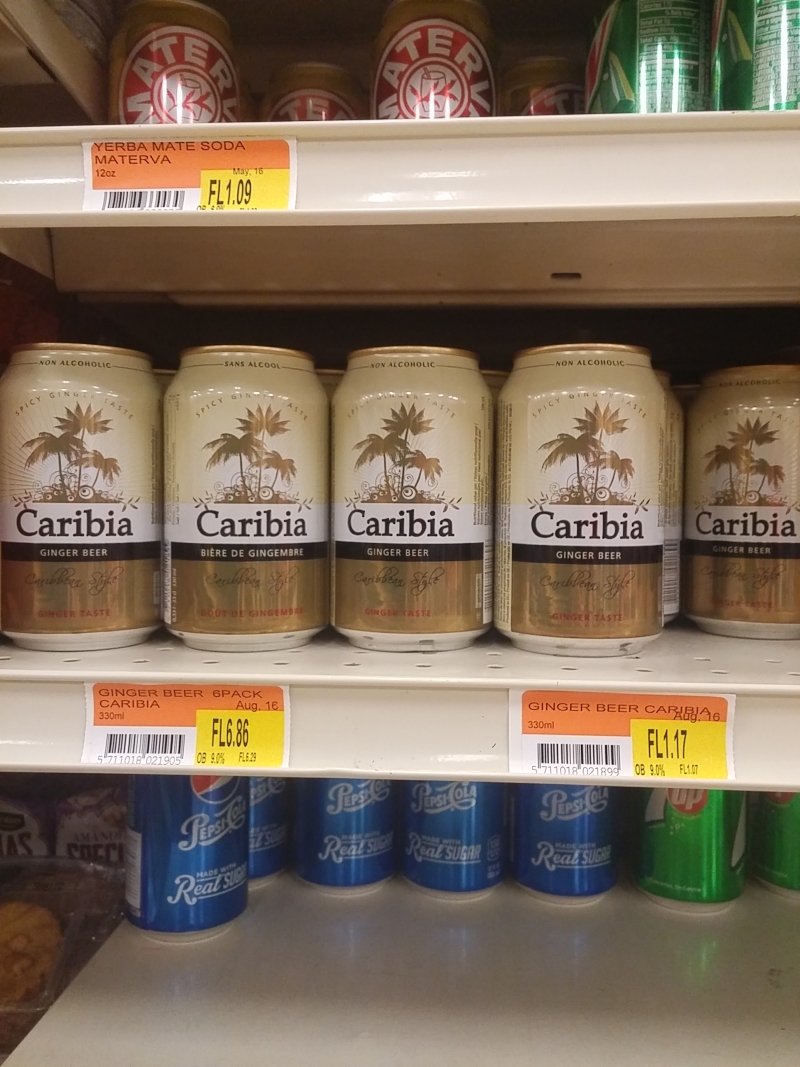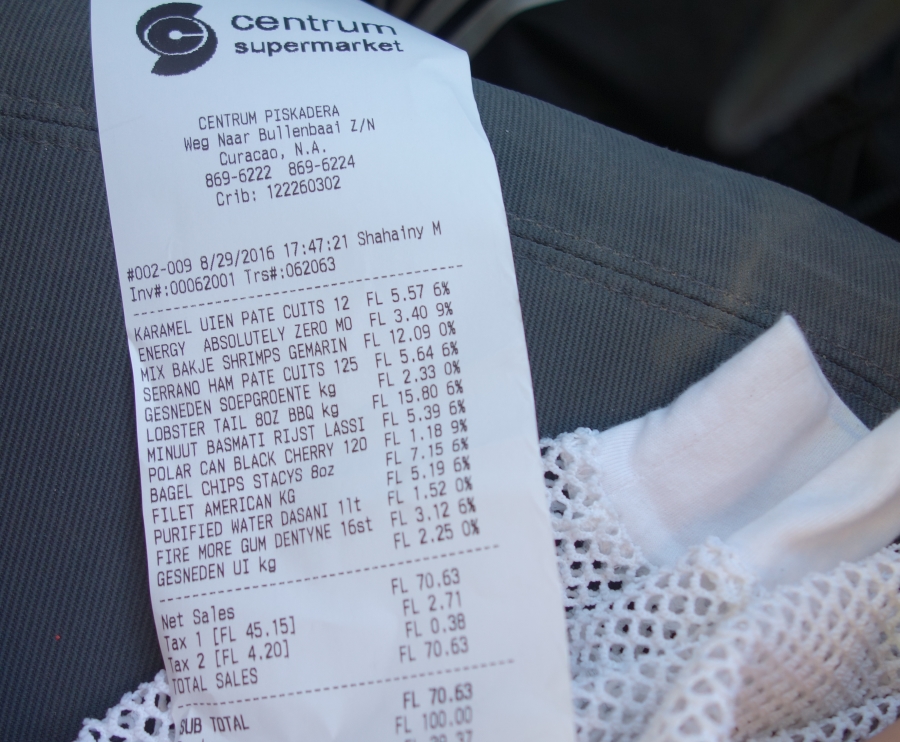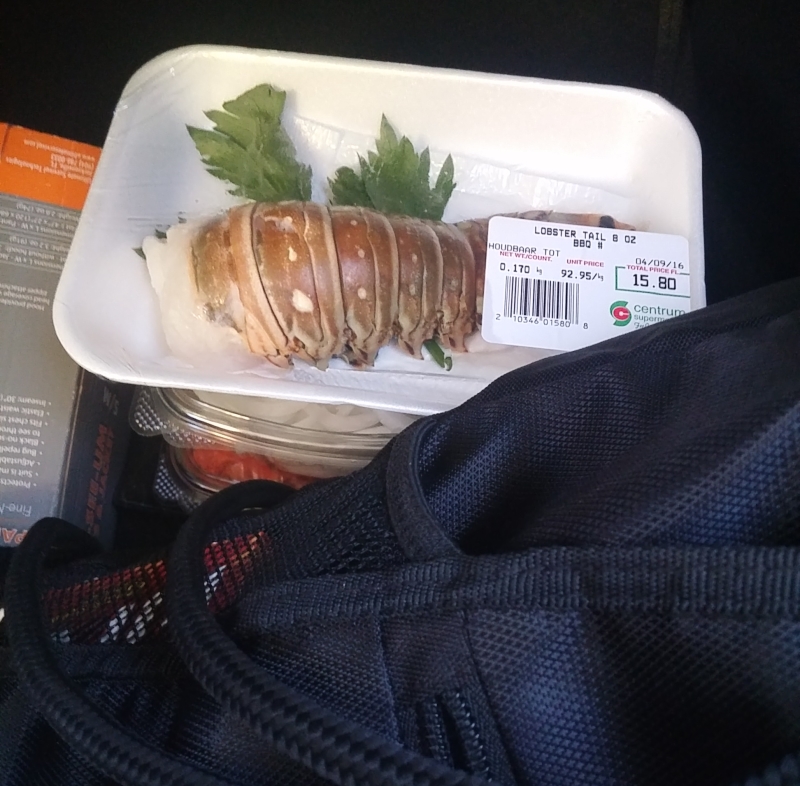 Moma Modern Market
Moma is great because there is a small area within the market where you can order fresh coffee drinks and bubble teas.
Plus, they put this really cool vacuum seal on as a lid, which prevents spills and lets you give it a gentle shake before drinking. To drink, you just pop your straw right through the top – kind of like a caffeinated juice box for adults!
Overall, Centrum has more square footage and more of a selection than Moma, but Moma provides more of a boutique shopping experience that definitely feels more zen. In addition to the small seating area in the photo below, there is also a small fountain/garden area where you can relax.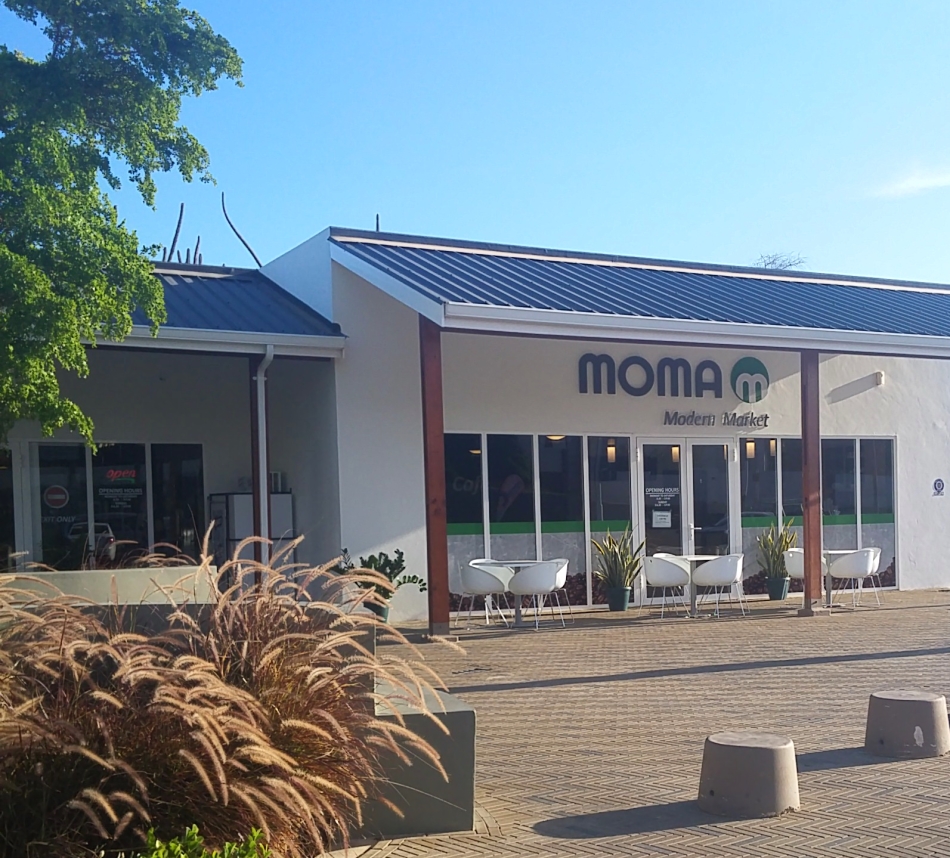 The machiatto was delicious!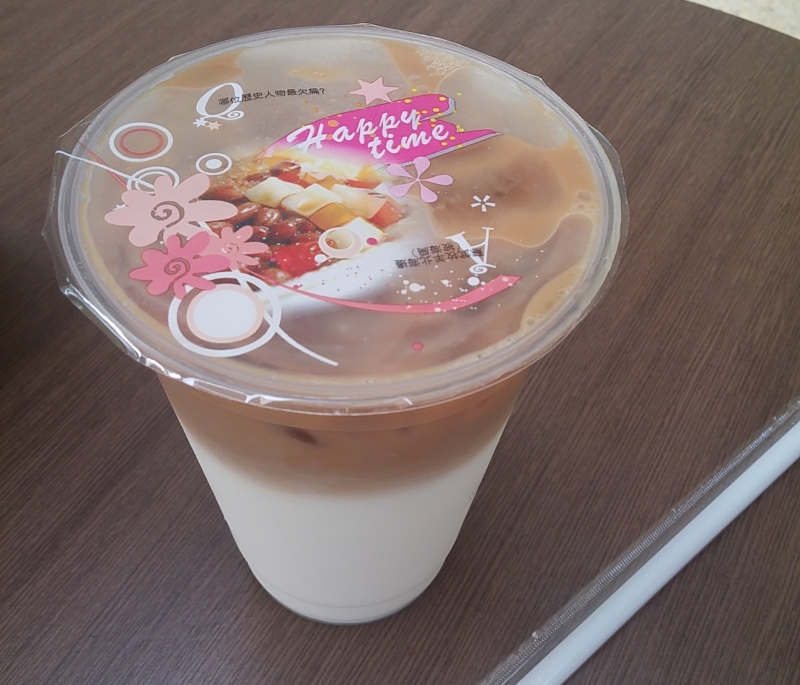 Basil seed drinks look like something from science class.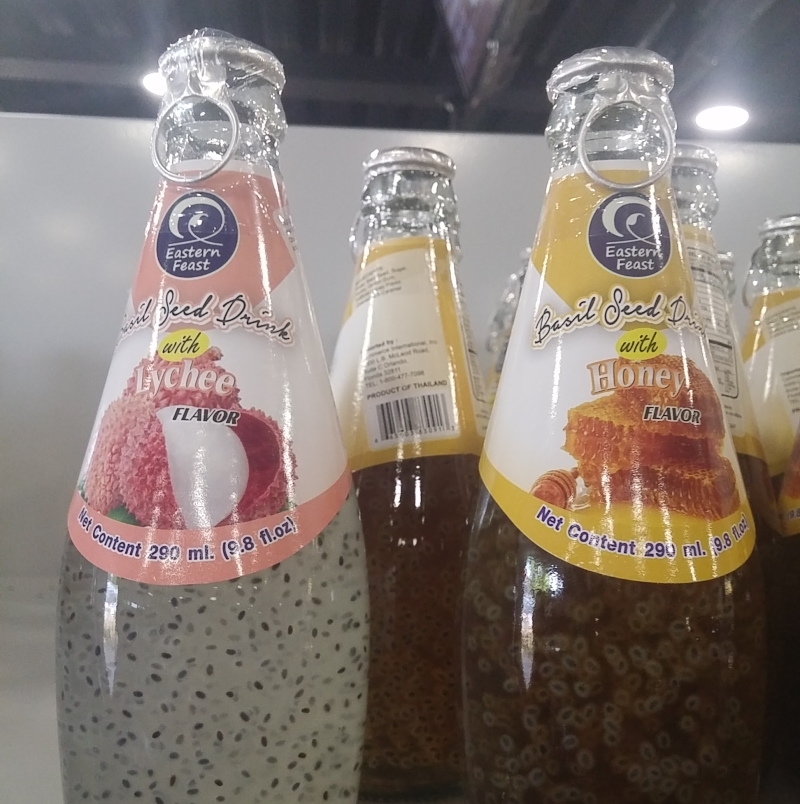 If you find the next picture extremely irritating on some level, then congratulations, you most likely have OCD.
Who did this??? Whooooo?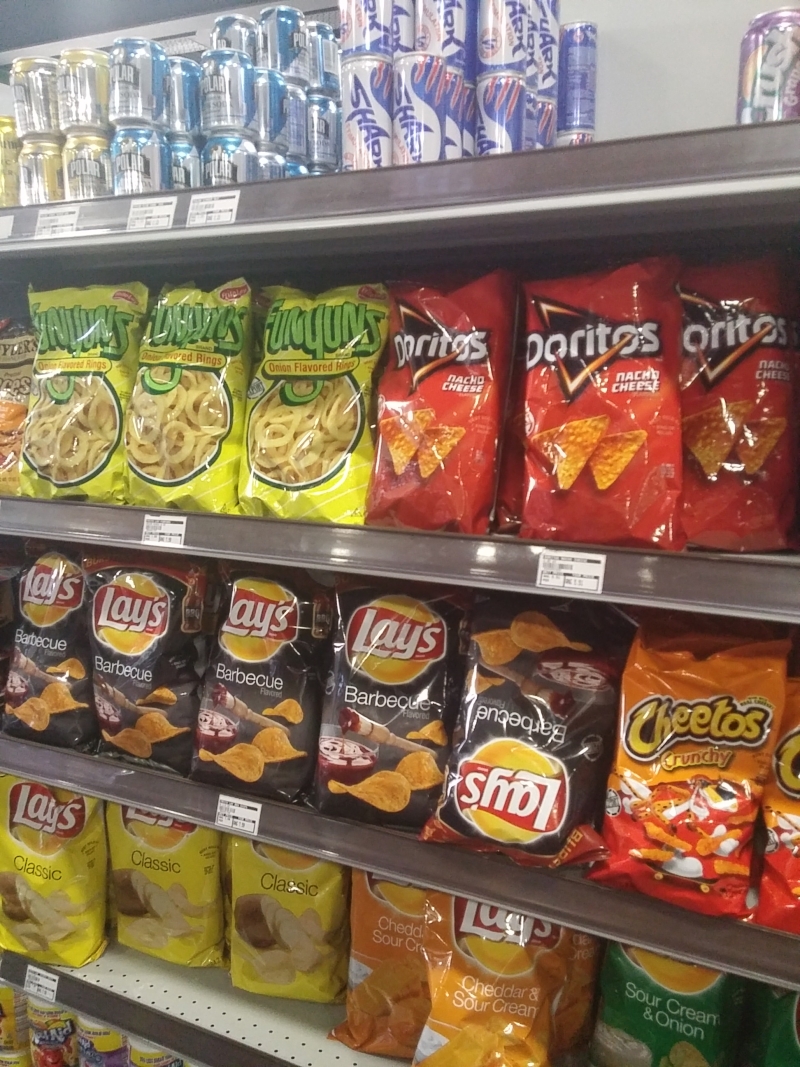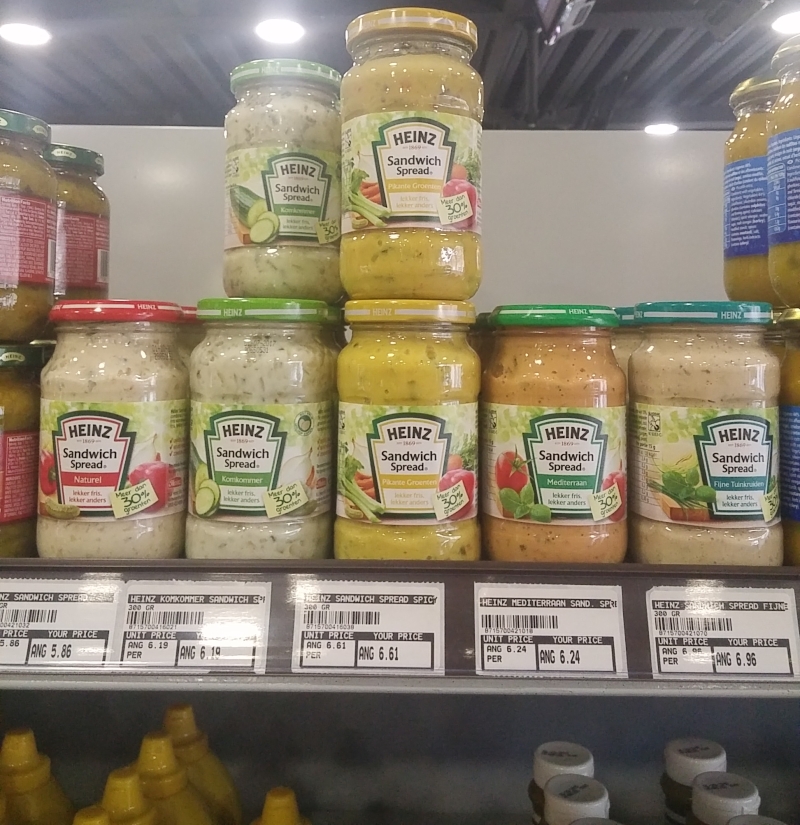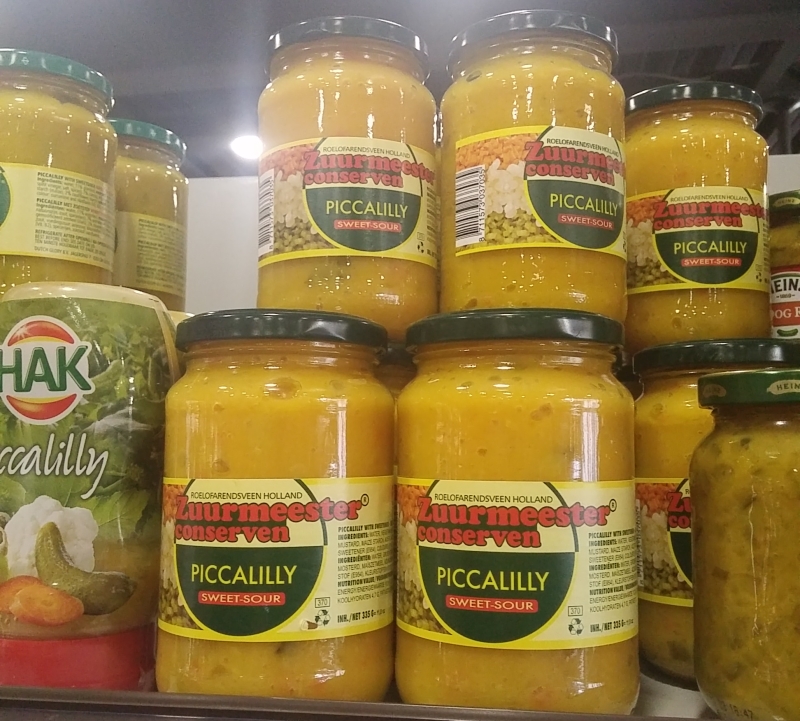 I have no idea how to pronounce that, but I'm guessing it's mozzarella, or Parmesan, cheese…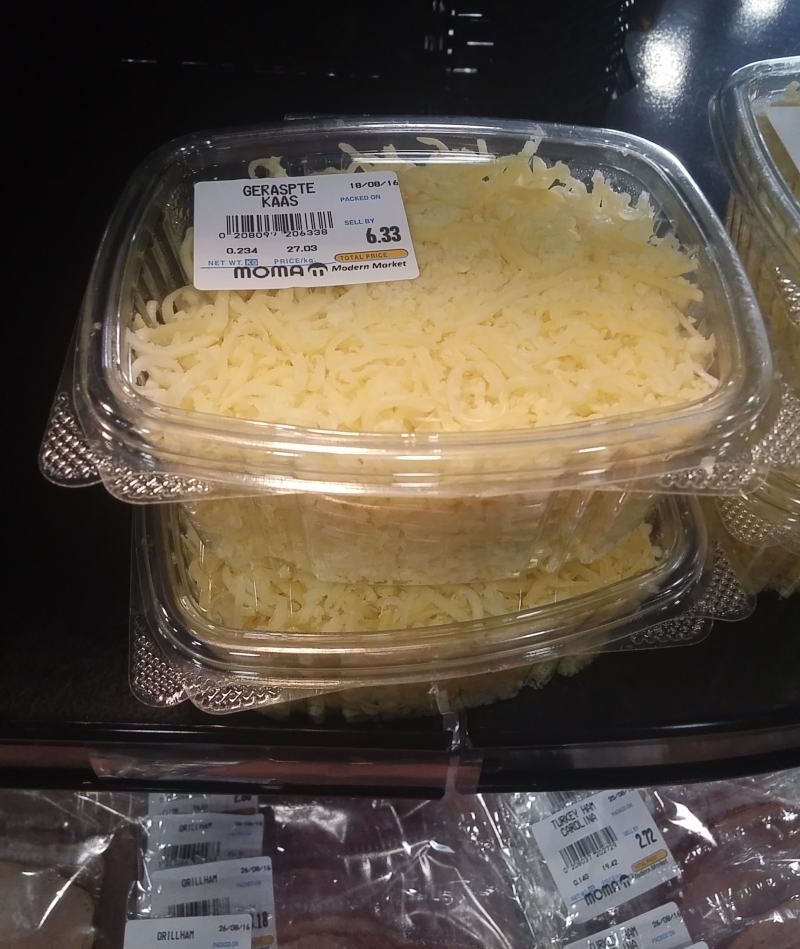 Venezuelan beer.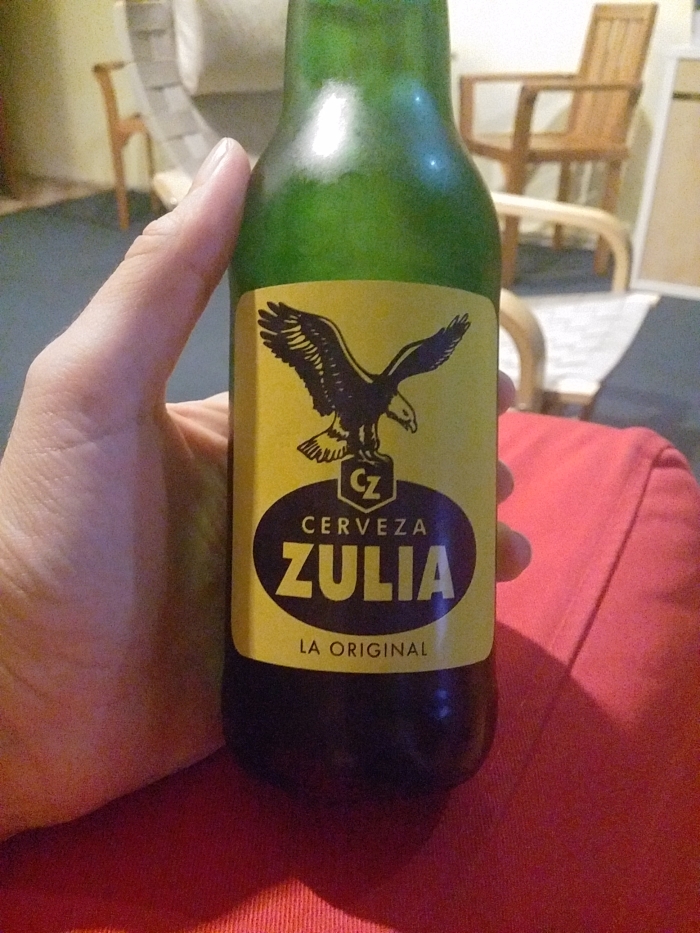 Fast Food Chains
On the entire island, there are:
McDonald's: 5
Subway: 4
Burger King: 2
Starbucks: 2
Kentucky Fried Chicken: 2
Pizza Hut: 2
Wendy's: 1
Various Shops Around the Island
Throughout the island, there are various shops selling electronics, furniture, and clothing, although vacancies are heavily intertwined.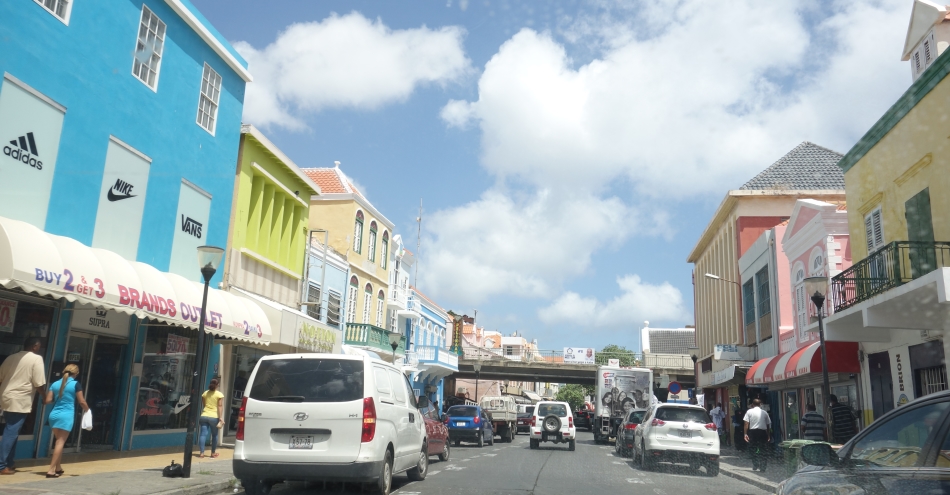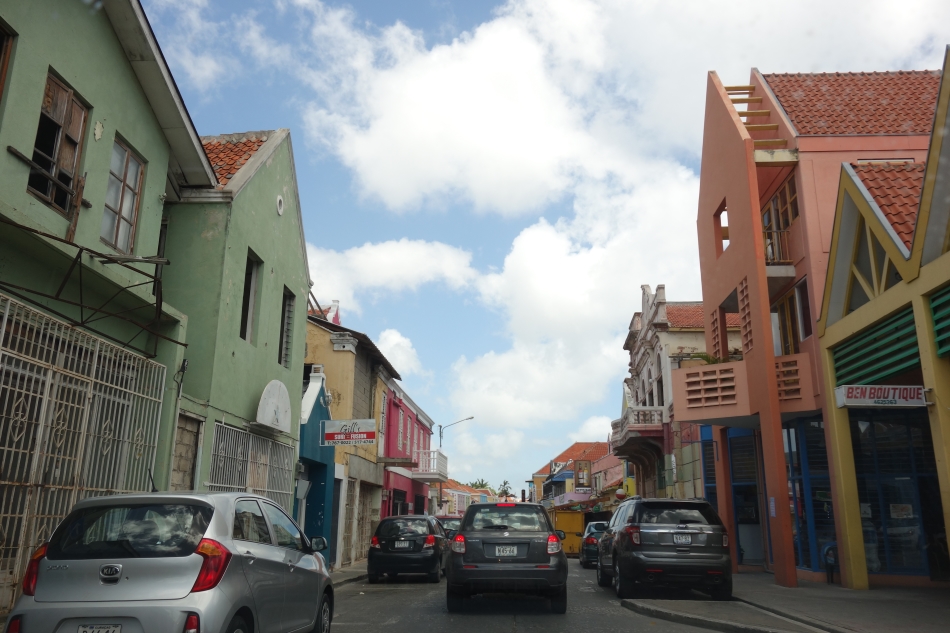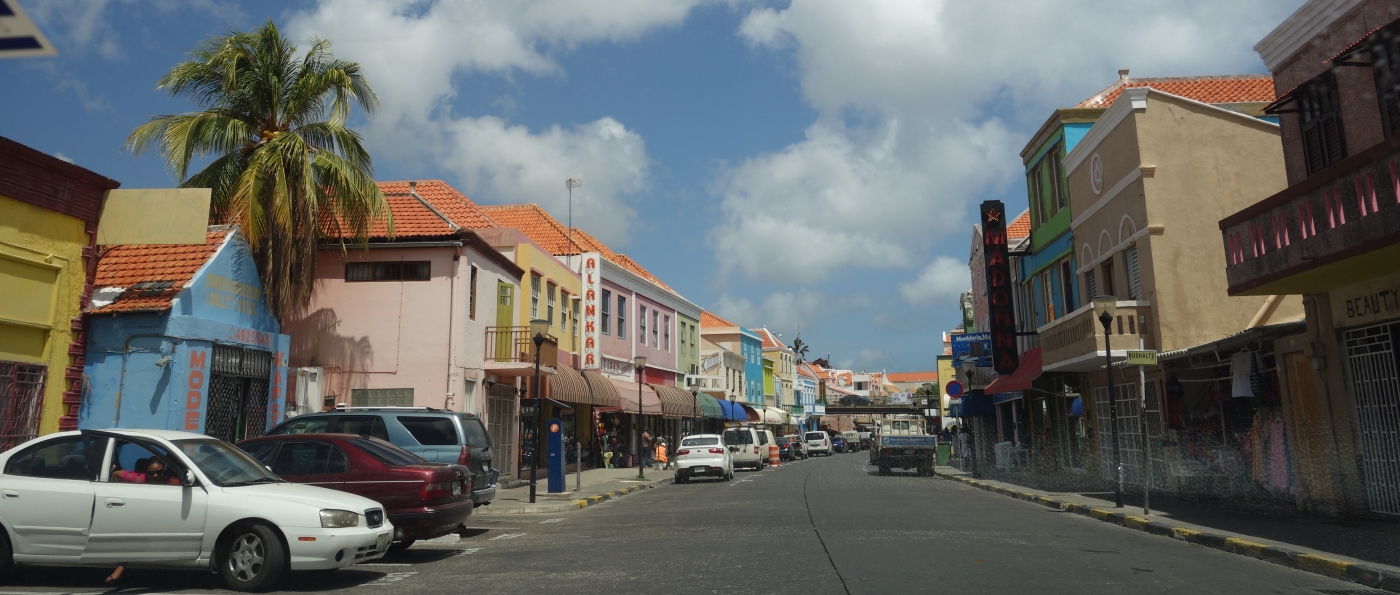 Sambil Mall
Curious as to what other stores are available in the island, we headed over to the only indoor mall we could find, Sambil Mall.
When we first pulled into the Sambil's parking lot, it was basically a ghost town so we drove around to the other side to see if we were in the right location.
Sure enough, we were and although there were a few more cars parked in this area, there still weren't enough to convince us that the mall was open.
It was.
Inside, however, many of the stores were closed or vacant, though to be fair, I believe that they are still in the process of opening.
Most of the currently open stores were services like children's play areas (including a big trampoline park), travel agencies, a couple of salons, a car rental desk, etc.
Although I didn't see too many clothing stores that I tend to shop at (or at all, really), there was an ALDO shoe store, which surprisingly is the second one I'd seen so far on the island; (the first one is located in Punda).
For lunch, we headed over to the food court where we decided to share a couple of crepes from World Crepe & Waffle.
Big skylights provided plenty of sunshine and it was kind of nice to be out of the scorching heat for a little while.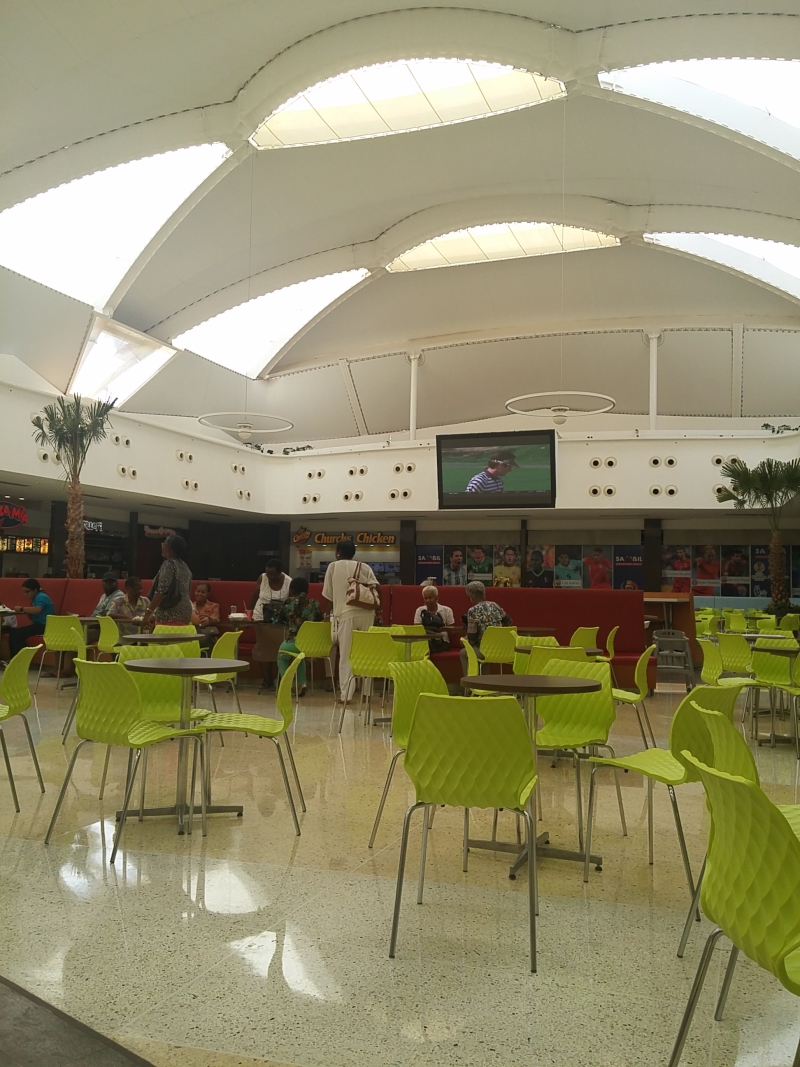 The curry chicken with raisin crepe had a really good flavor that was sweet and savory, but it definitely needed more curry sauce.
The ham and cheese with a fried (over-easy) egg crepe was so delicious that we wolfed it down in like two seconds!
There was also a smoked salmon with dill sauce on the menu that I'd love to try if I'm ever back in the area…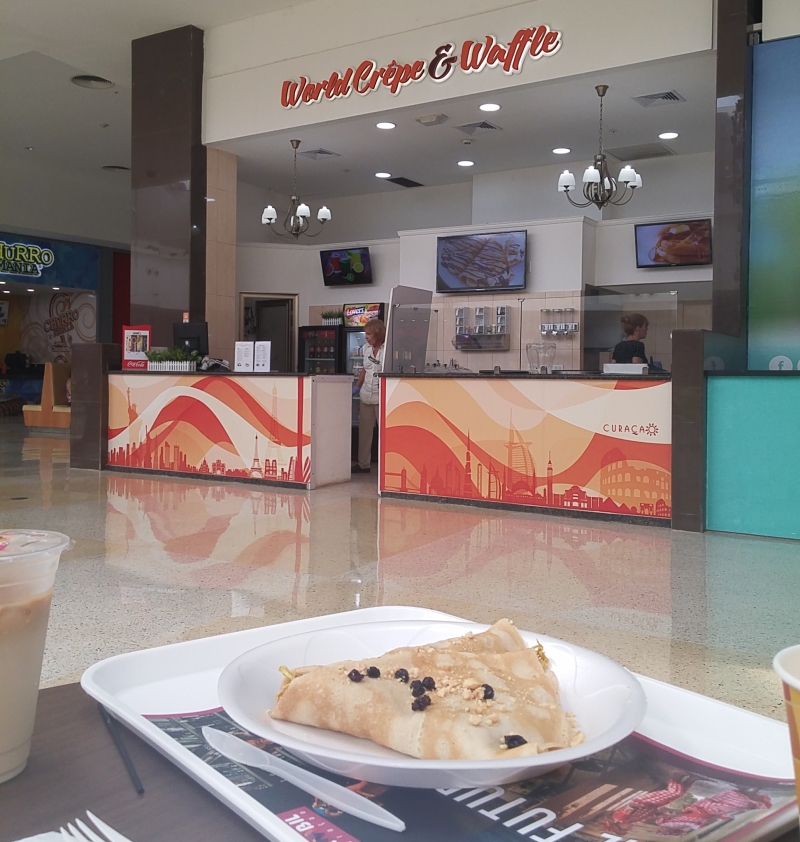 Following Day Departure: Bird watching at the airport and watching the sun set from the window seat of the plane…
Continue Reading: Flight Home From Curacao