For my birthday, JC and I decided to have dinner at Feugo Restaurant, located at La Posada de Santa Fe in New Mexico.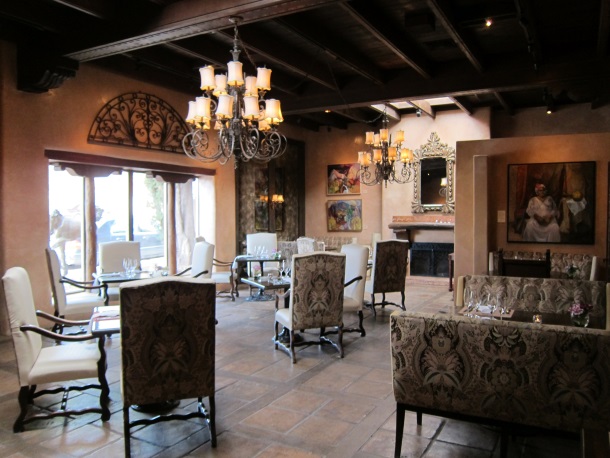 Photos and descriptions below.
Callos de Hacha y Tostones: Chile dusted sea scallops and twice fried plantains with cilantro and agave gastrique.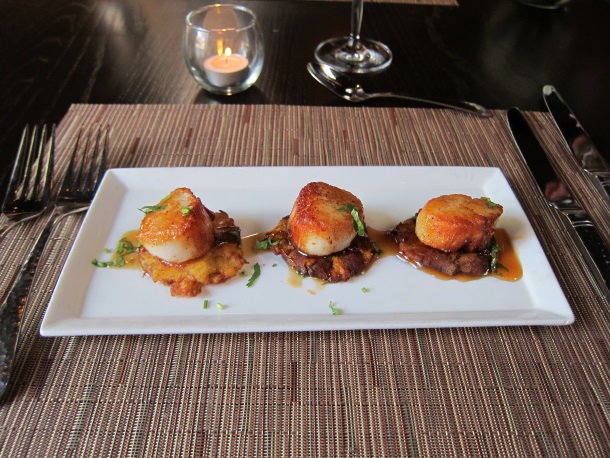 Pan Dulces y Fois Gras: Milk bathed sweet breads pan seared with wild mushroom ragout salsa de vida.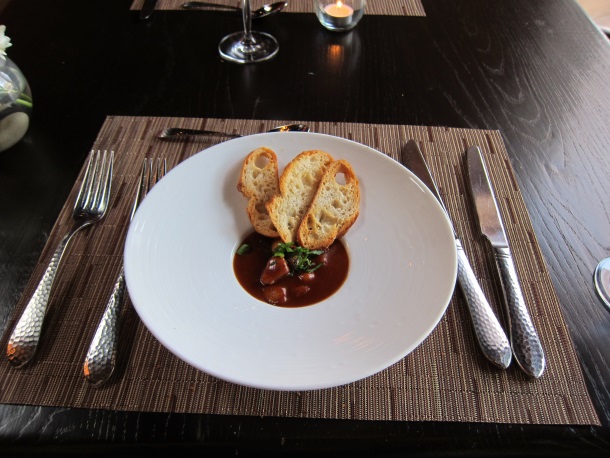 Jitomate Frito con Queso: Fried green tomatoes with mozzarella cheese, organic greens, Jerez Sherry reduction, and Spanish Olive Oil.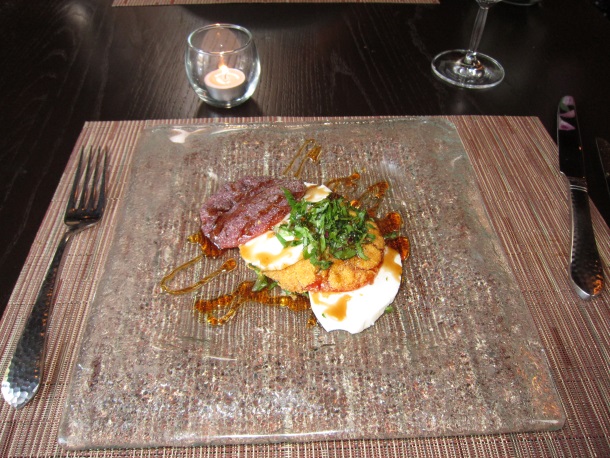 Sopa de Tres Hermanas: : "Three Sisters Soup" – the crops that fed New Mexico. Squash, corn, and white beans garnished with green chile oil.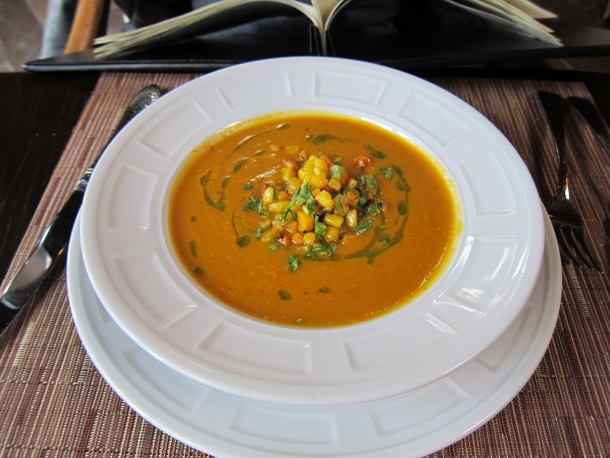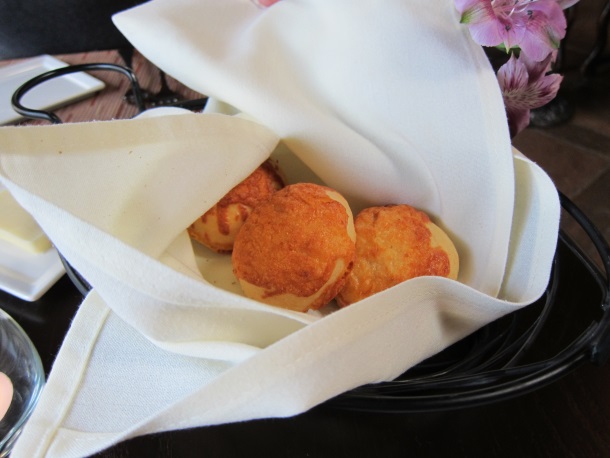 Puerco con Hongos y Manzana: Pork Tenderloin with apple Brandy mushroom gravy, Serrano Ham & Sweet Potato Hash over Savory Basmati Rice.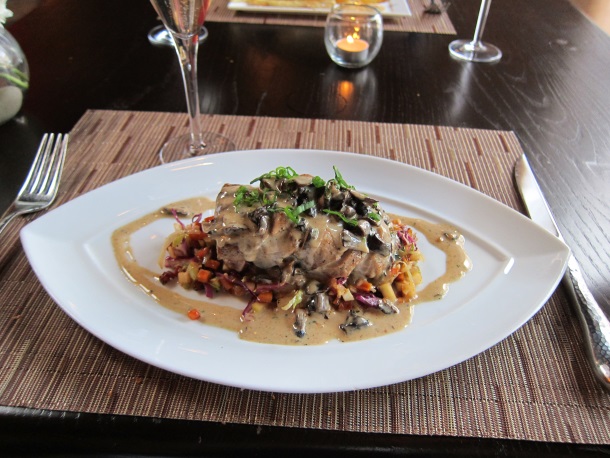 Filet & Frites: Pan seared 6 oz filet with Truffle Frites and Asparagus.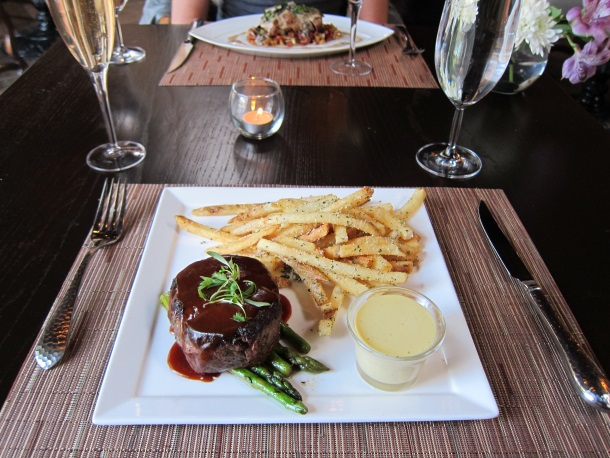 Capirotada: Warm Cranberry Bread Pudding with a Rum Creme Anglaise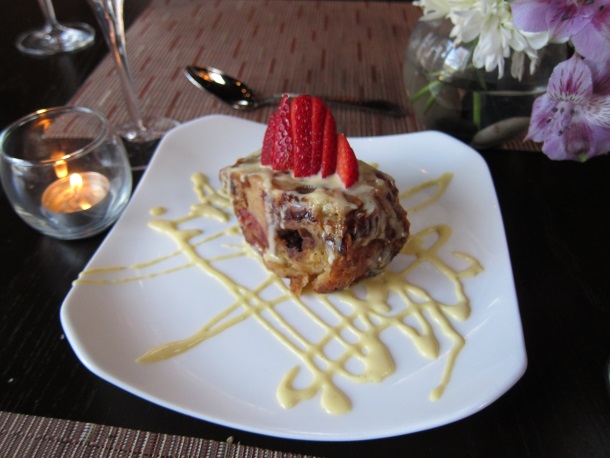 Ambiance: