Although the Night of Saint John is technically a Christian holiday, in Puerto Rico it has evolved into a night long beach party where you can dance around a campfire, eat chicken kibobs made fresh on the grill by beach vendors, and swim in the ocean while sipping on Champagne, from an actual Champagne glass.
It's pretty much anything goes in the fun department as long as no one is getting hurt. The police monitoring the event stand by smiling as long as everyone is having fun. Meanwhile, campfires are happily tended to by drunk party goers, dogs run off their leashes looking for handouts, and fireworks are naturally going off throughout the night. I mean, naturally. As in, you can literally light off [big] fireworks right from the beach with one hand, while drinking a Medalla (Puerto Rico's light beer), with the other.
Its a little wild, it's a little crazy, but it's a whole'lotta fun!
Since our apartment in Isla Verde is right on the beach, we had a front row seat for the festivities taking place. Like New Yorkers lined up for tickets to Hamilton, the claim for space on the beach started off early as families trickled in and set up a full camp, complete with tents and well stocked coolers. By night time, the beach was a giant swarm of activity with music blaring and people swimming, drinking, dancing, relaxing by a campfire, lighting off fireworks, playing volleyball…you name it!
At midnight, tradition calls for dipping backwards into the water seven times as a way to cleanse yourself of bad luck and to invite good luck into your life for the rest of the year. So in the spirit of honoring tradition, we fell backwards seven times – along with a few thousand other people – all laughing and drinking and having a good time. The few who wanted more privacy swam further out. In the background, patrol boats were stationed as an extra measure to keep people safe. The water was as warm as bathwater, but the experience was so completely invigorating! I felt like all of my senses were heightened somehow – the feeling of the sand under my toes, the smell of salt and smoke in the air, and so many sounds!
Not too long after midnight, it started to rain. A light rain at first, but as we started to make our way back to our apartment, it was coming down much heavier. This broke the crowd up a little, but most people were already wet anyway and also drunk, so the rain didn't bother them all that much. Even as the sun started to come up, there were a few stragglers still making use of the beach. Soon, the daily cleaning crews came out to groom the sand and in barely any time at all, there was no trace of the giant party that took place the night before!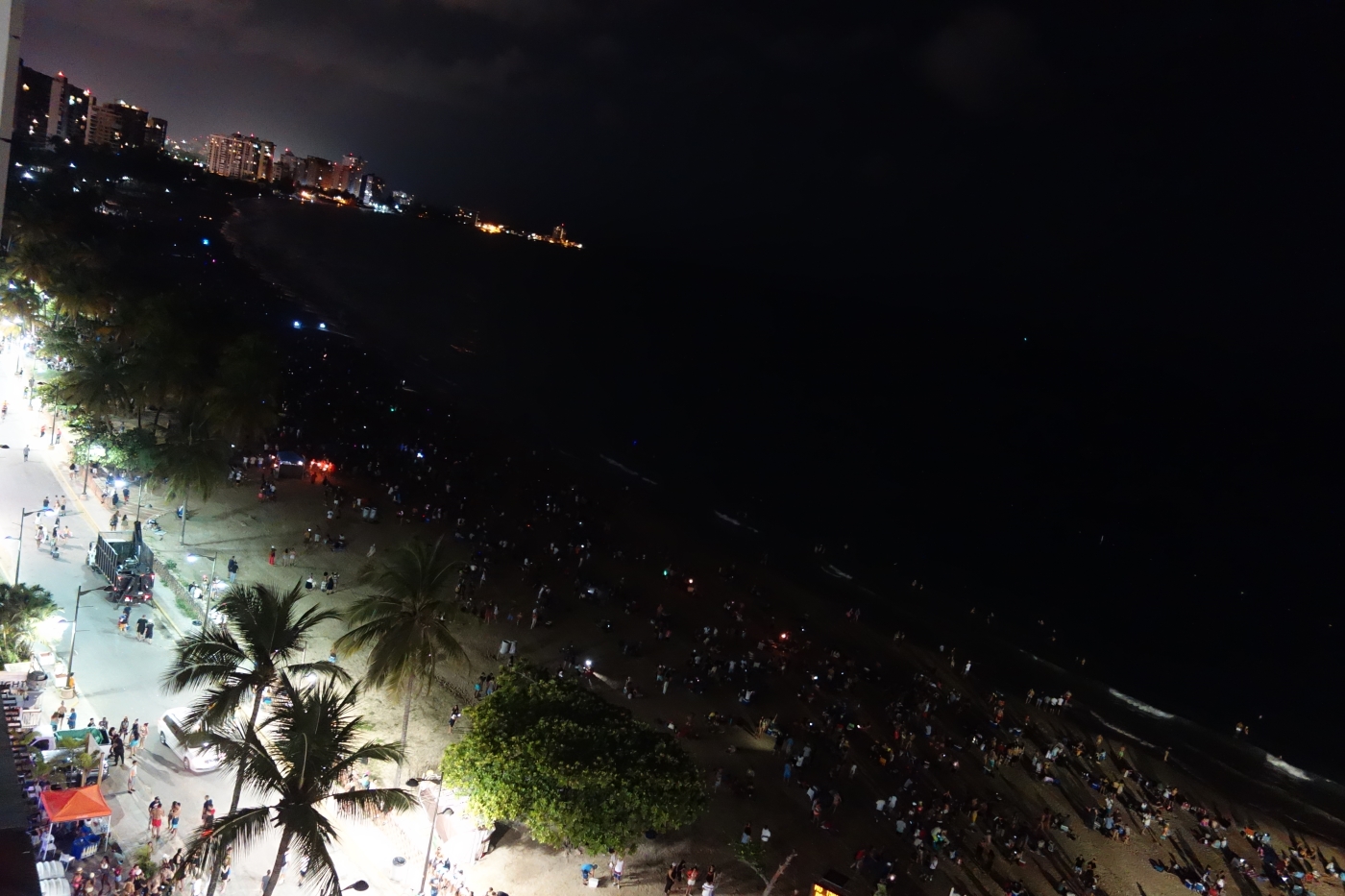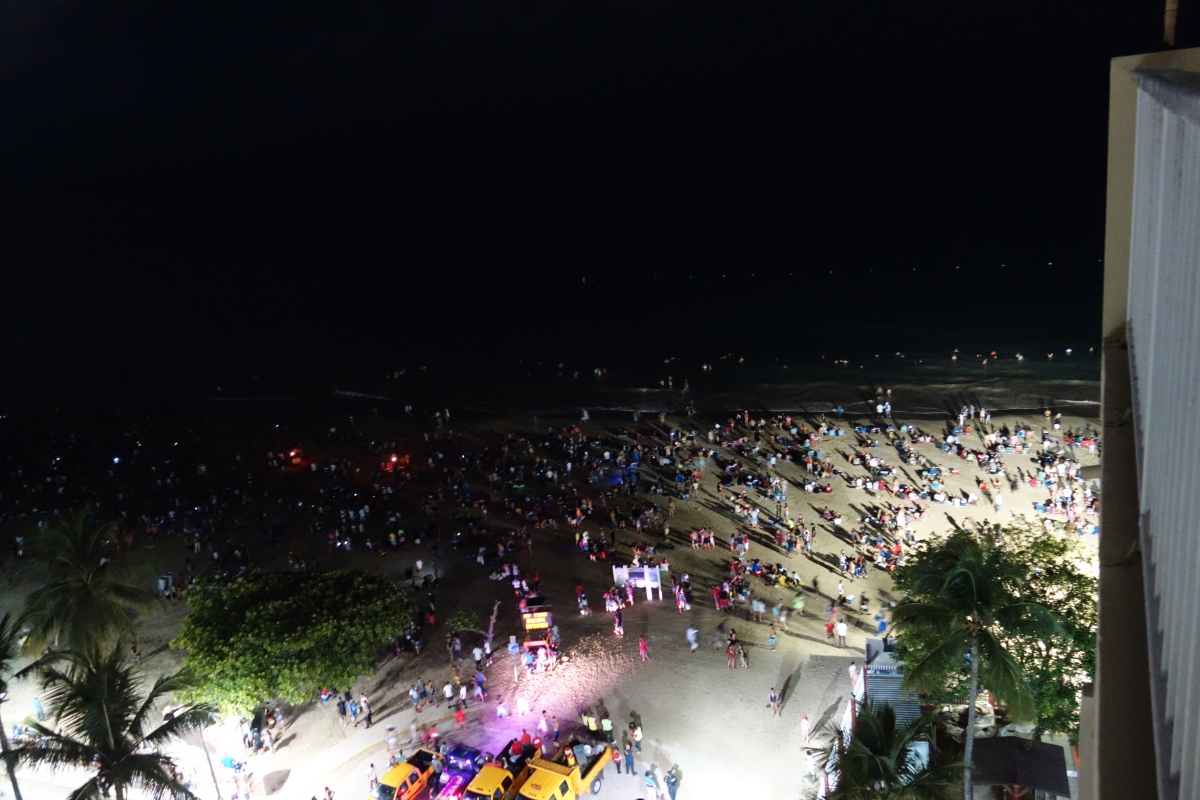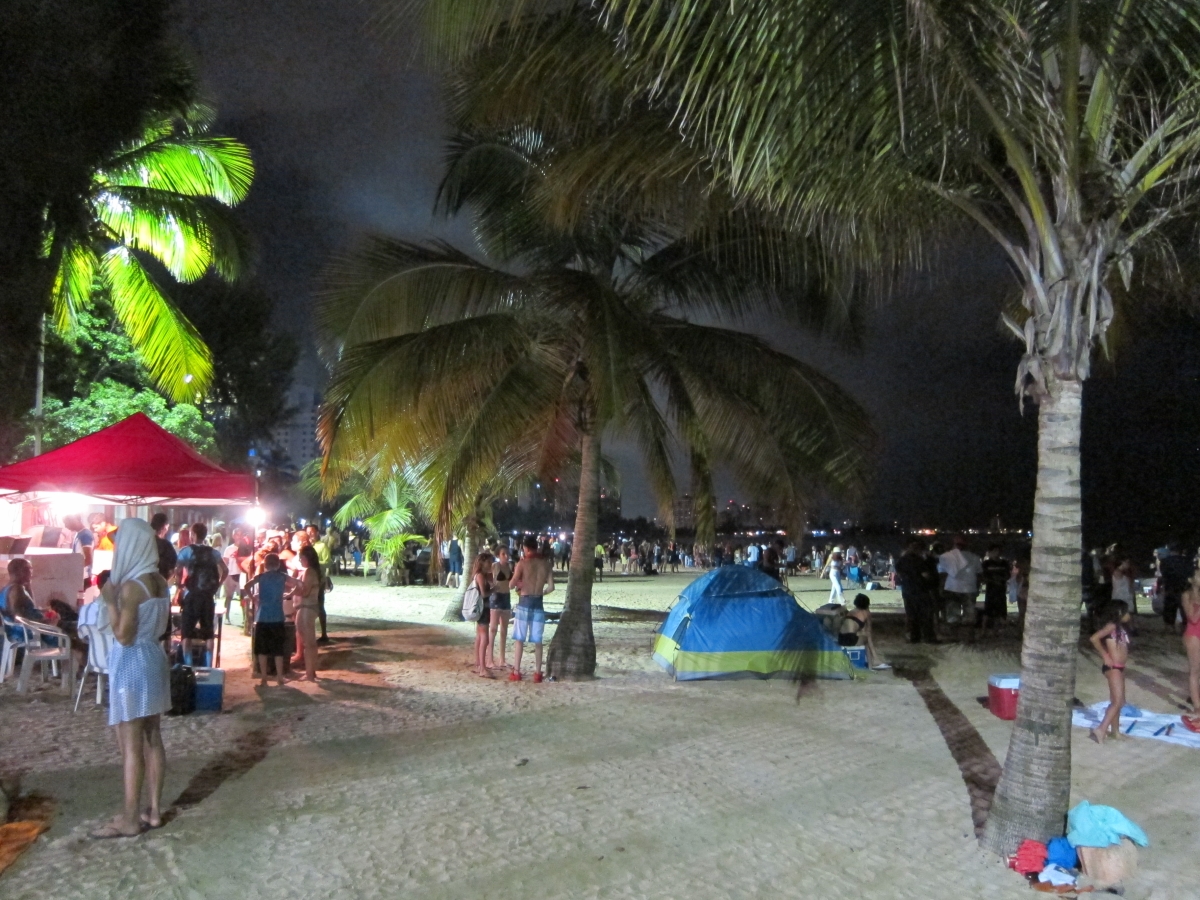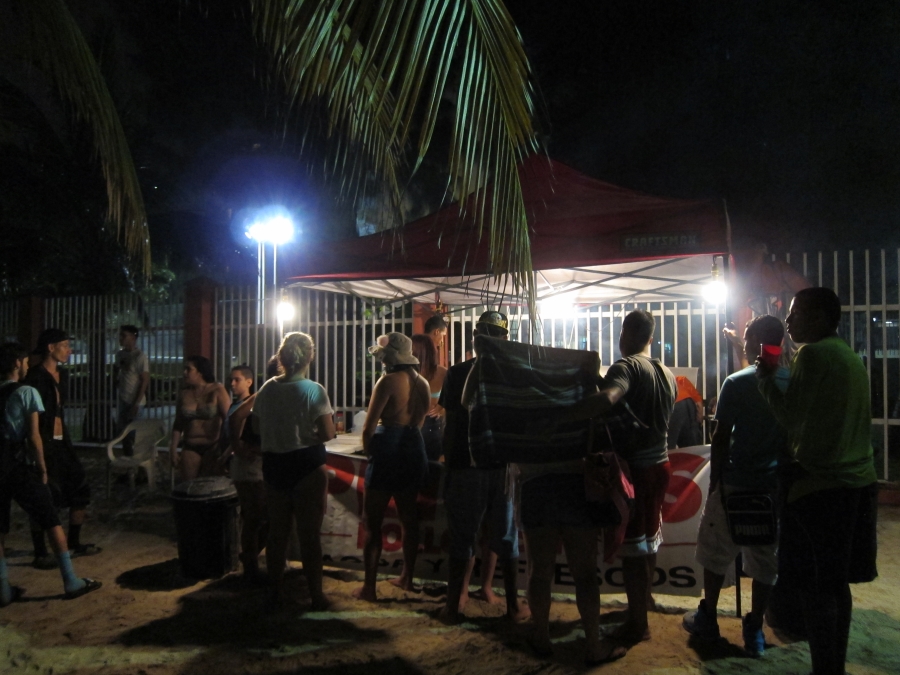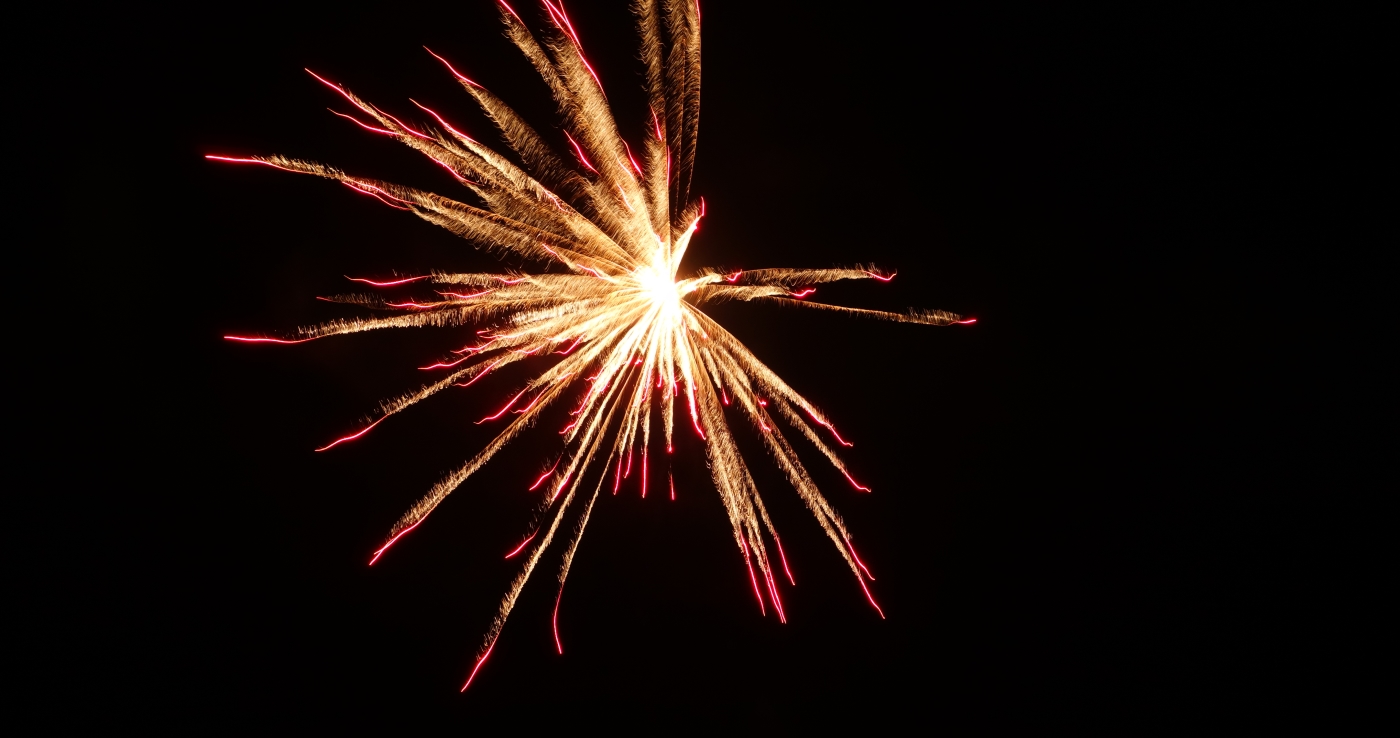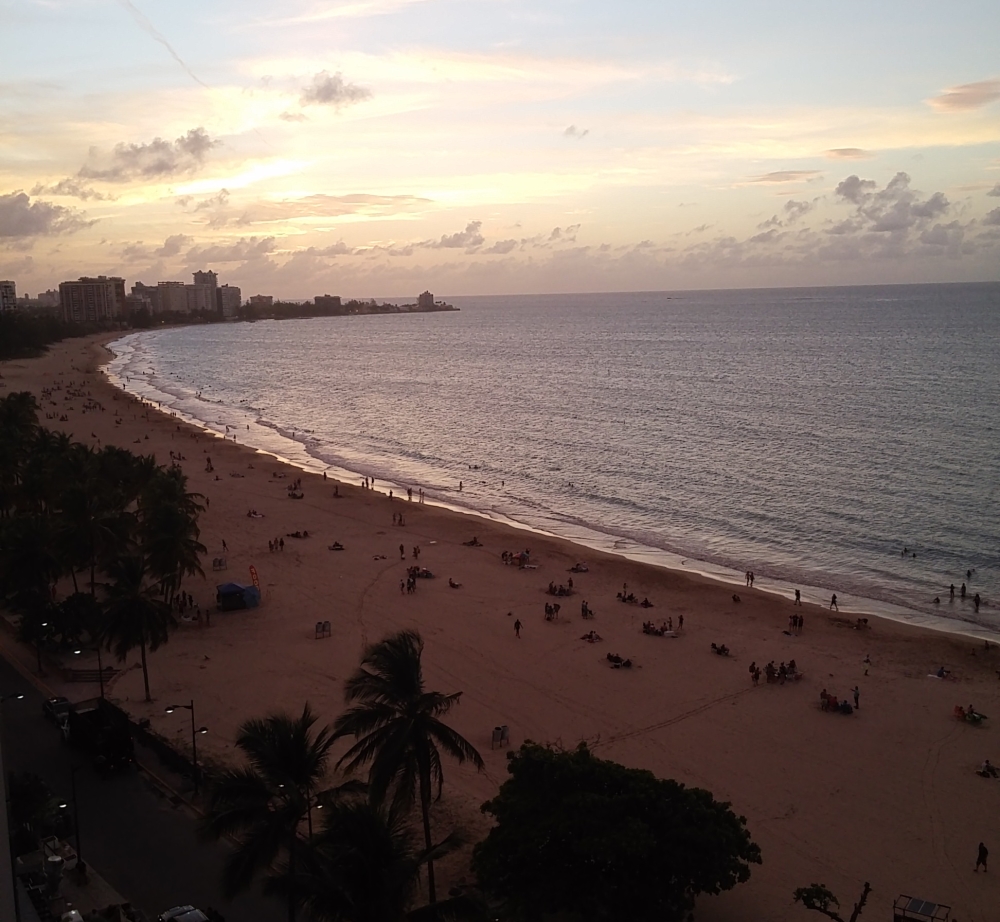 Earlier in the evening: Dinner at one of our favorite beachfront restaurants, Sirena