I'm a pretty big sushi and miso soup addict and so I generally tend to seek out new places to try whenever I'm traveling.
Wanting to go for a drive on the island and having covered quite a few places in the local area where we are staying, JC and I decided to wander a little further out to a place called Fu Hou in Manati, Puerto Rico.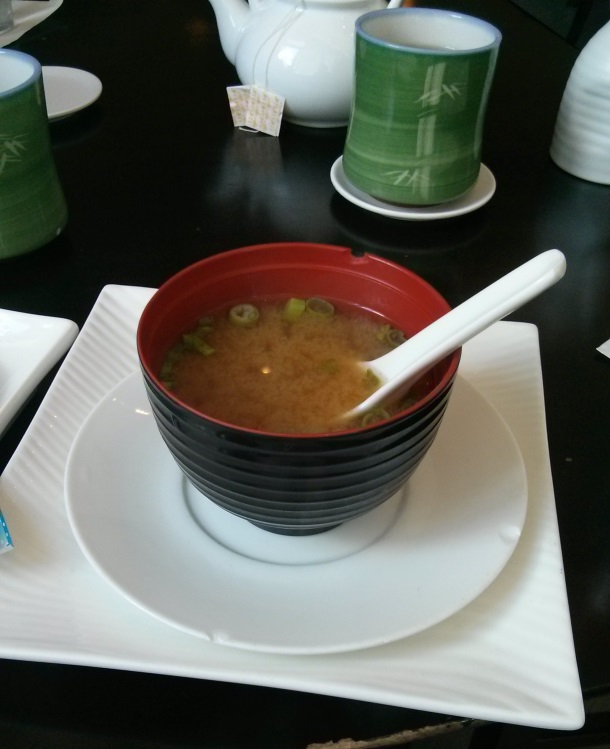 We ordered a pot of jasmine tea, miso soup, a Volcano Roll (one of my go-to favorites at sushi bars – a California roll topped with baked scallops and crab in a spicy mayo mix), a Honey Roll (drool), and a Rising Moon Roll (topped with shredded coconut –yum!). I also got a side of Nigiri Masago Sashimi (little orange fish eggs).
All the rolls were absolutely delicious – both JC and I had the same reaction of not being able to decide which of the rolls was our favorite since they were all so good! This place is definitely worth checking out if you're in the area, although I probably wouldn't drive out to Manati from Isla Verde just to eat here given that there are some pretty good sushi places close by.
That being said, everything we ordered tasted super fresh and there were a enough unique rolls on the menu to spice things up a bit, even if you're a frequent sushi eater like me!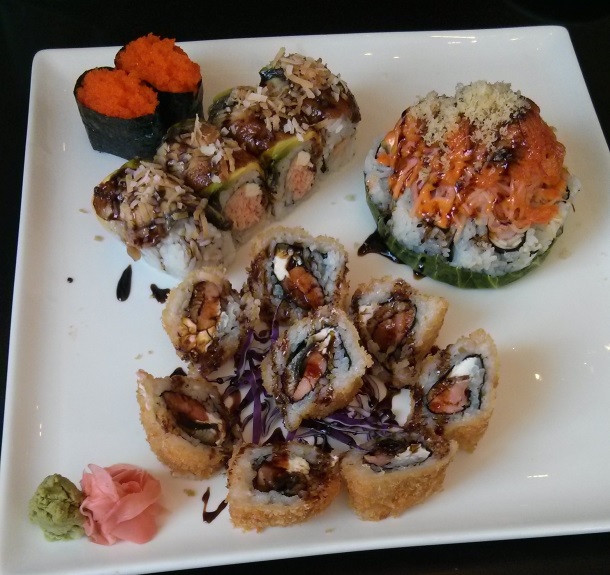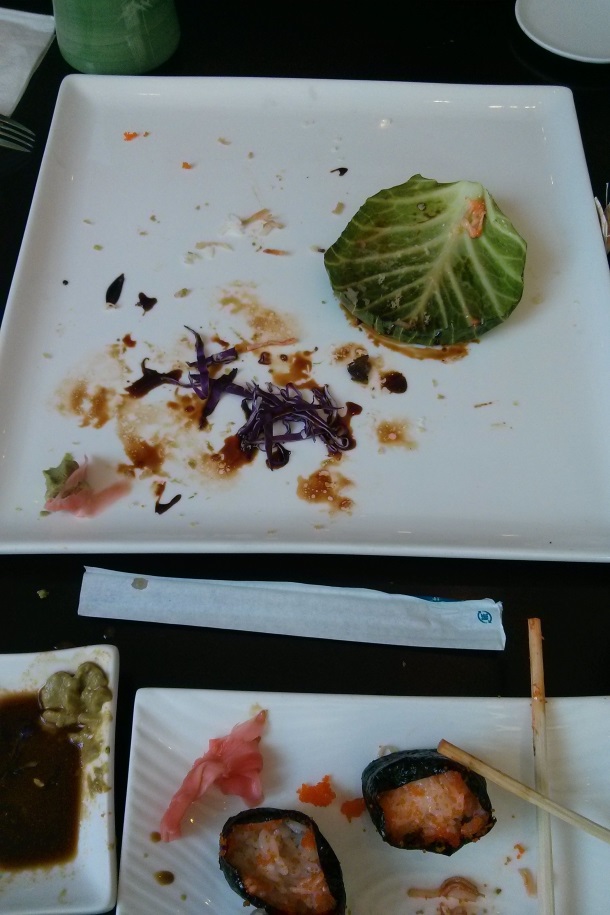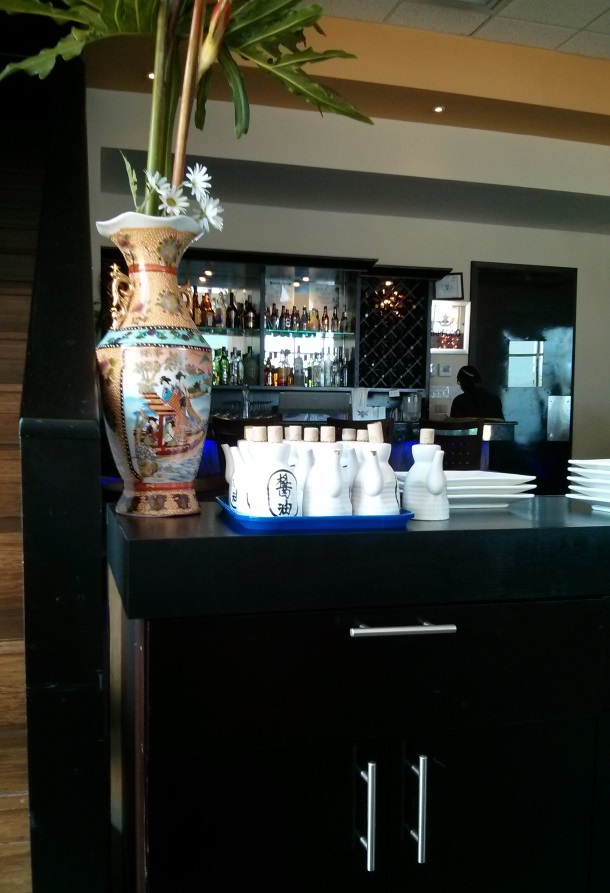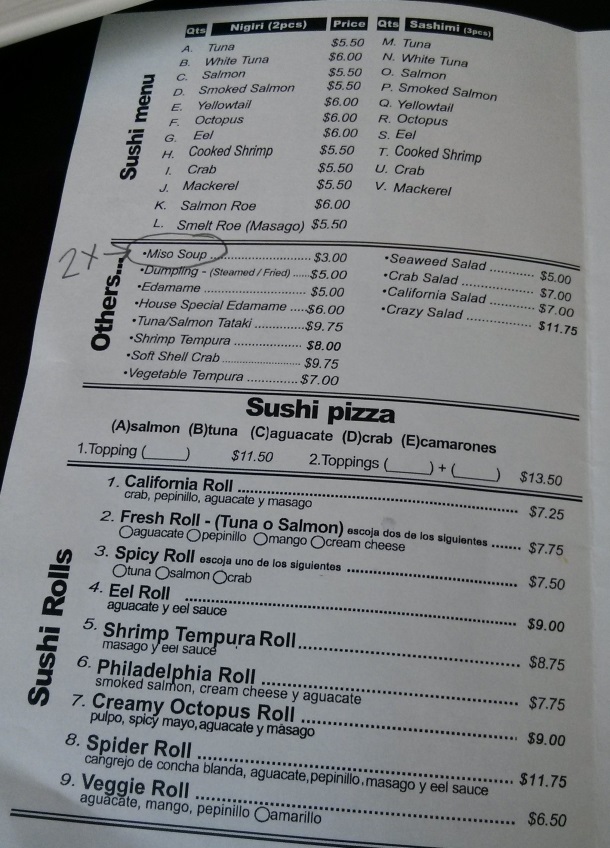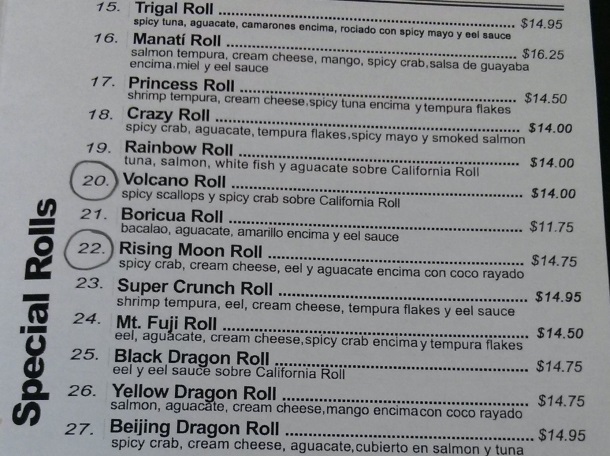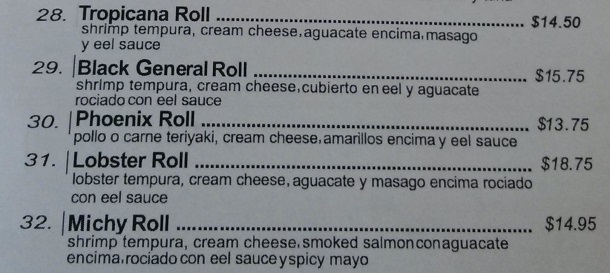 I just realized, while editing this post, that we were over charged by $2! I guess they raised the prices, but haven't updated the menu yet…