Today, I had originally planned to go hiking with my friend, but with the strong winds, we decided it wasn't safe (falling branches are dangerous) and so we went Thrift Shopping instead. We started off browsing through items at the Bethlehem Indoor Flea Market, which was about a 30 minute drive from Waterbury. There was a huge selection of furniture and various items that you would, as the name implies, find at a flea market. I ended up buying a cute cuff bracelet for $4 and my friend ended up with a soap dispenser that is shaped and painted to look like a bundle of asparagus. It's adorable and totally her.
After visiting a few other places, we decided to grab a late lunch/early dinner and headed over to 66 Church, in Naugatuck. 66 Church is a cool gastropub with a really good food and drink menu. The vibe is totally rustic, but modern at the same time, with minimalist decor, like wooden walls and tables made out of old whiskey barrels. For my meal, I ordered Philly steak sliders and truffle fries. Both were good, but the real star of the show was the giant, hot-out-of-the-oven pretzel with two dipping sauces: a honey mustard and a jalapeno cheddar. Yum!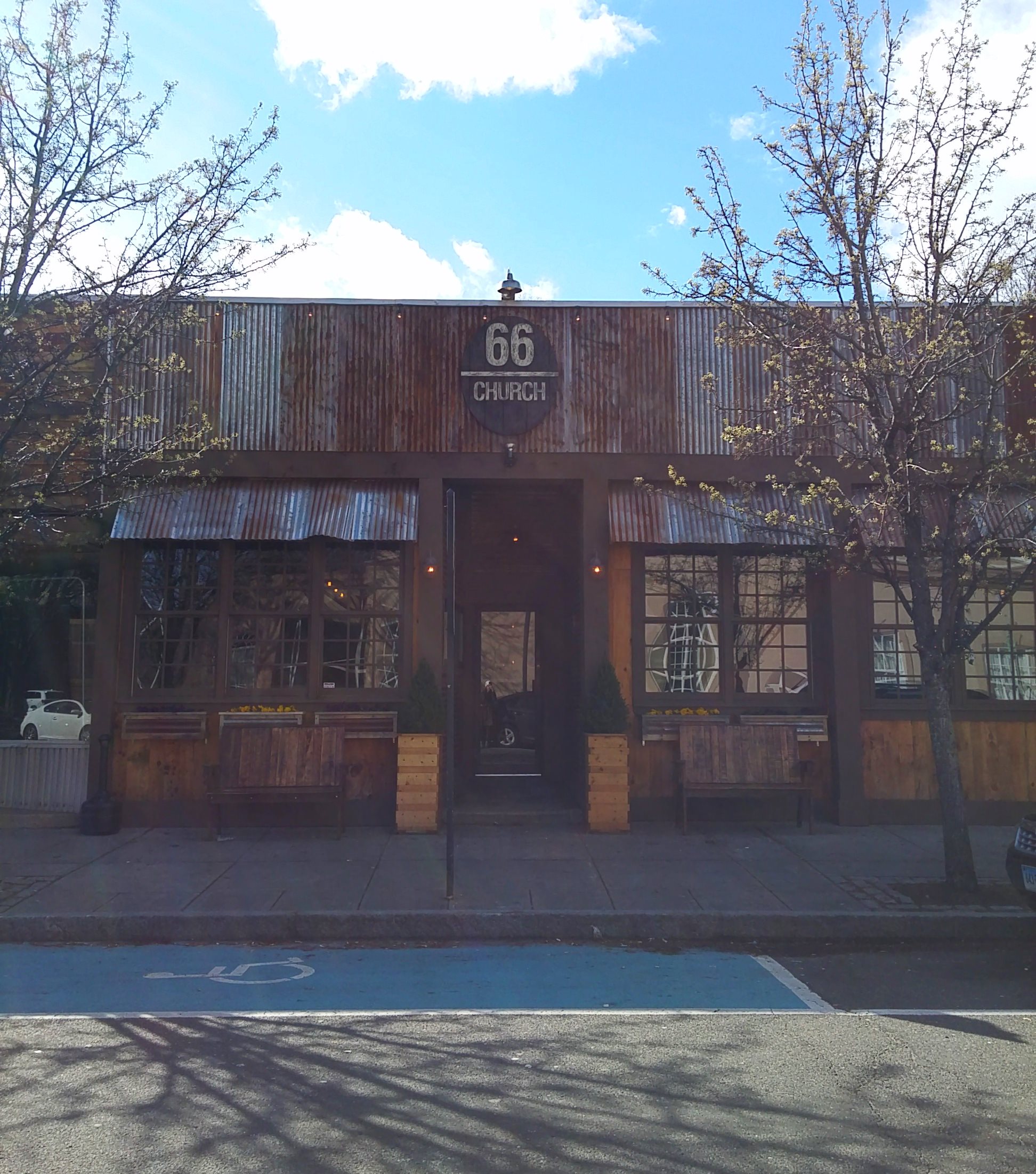 This pretzel is bigger than my head!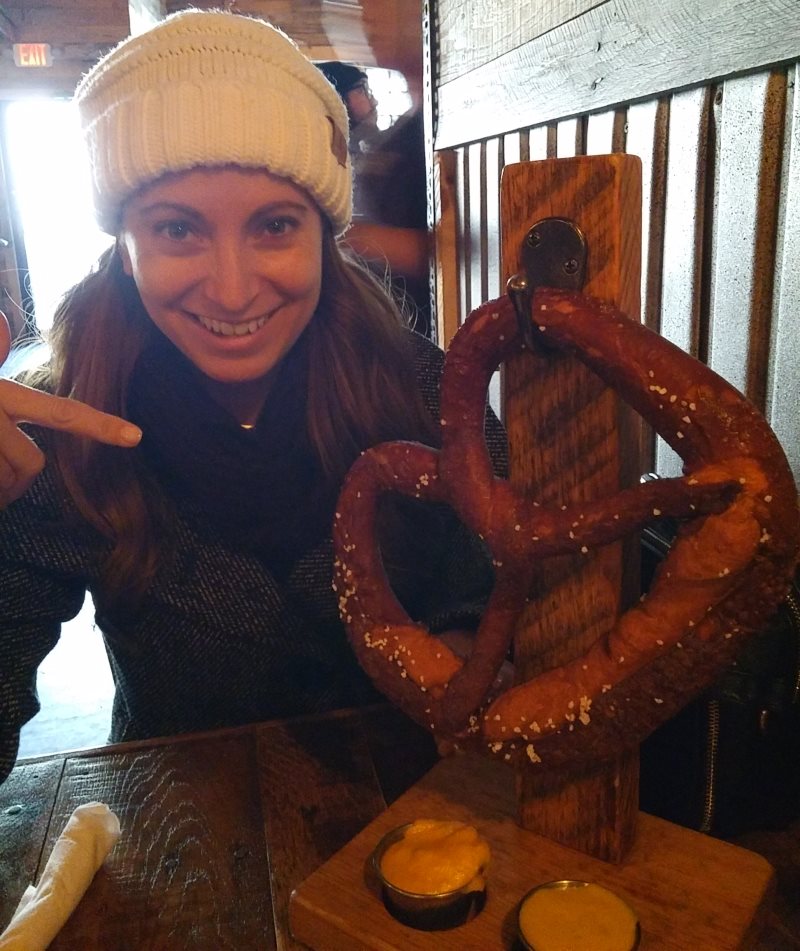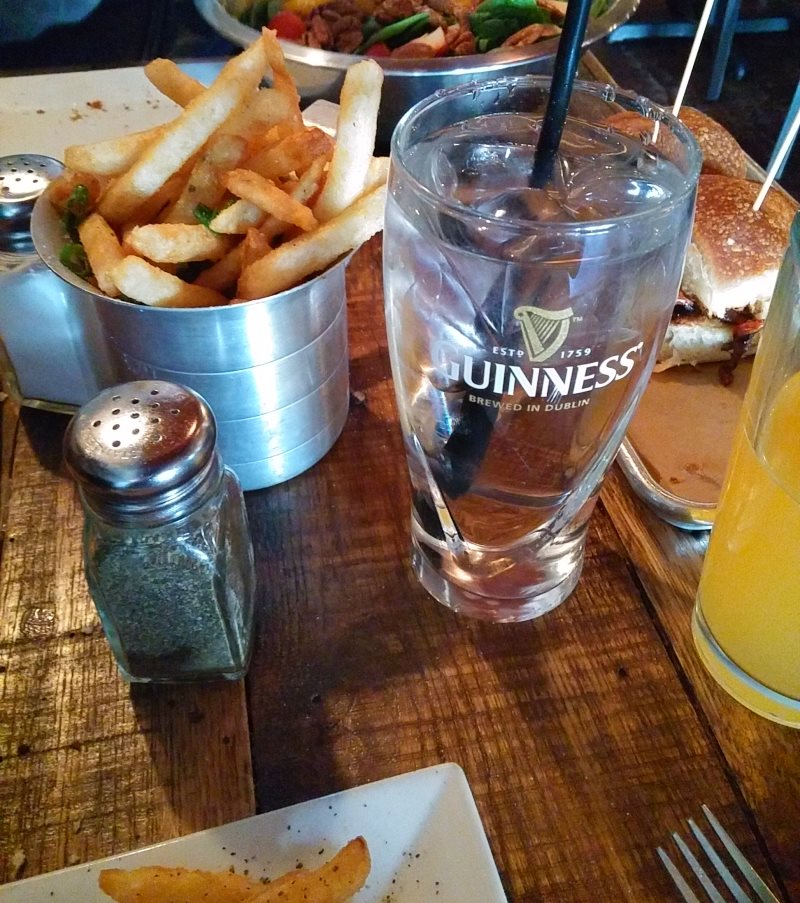 Although I didn't order one on this trip, there is a pretty amazing selection of specialty cocktails. One that caught my eye for next time is the Very Cherry Lemonade, made with Tres Agaves Reposado Tequila, Grand Marnier, fresh lime juice, tart cherry puree, Agave nectar and lemonade. OMG. There is also a rotating tap for the beer enthusiasts!
Another fun detail is that there are Jenga sets on each of the tables!