This afternoon, I met up with a friend for lunch at the Marketplace Kitchen & Bar in Danbury, Connecticut, where I enjoyed a tall strawberry fizz, steak tartare, and mussels simmered in a pumpkin ale broth…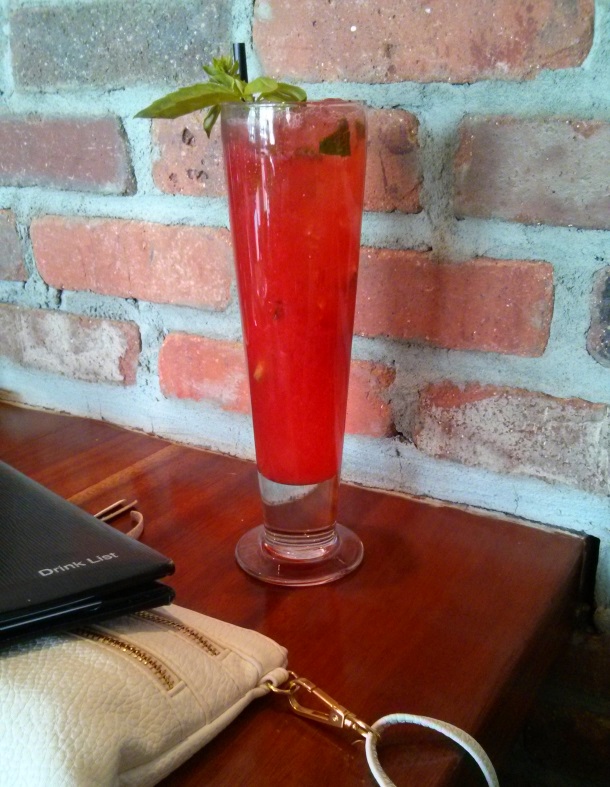 Marketplace specializes in American farm-to-table cuisine and consequently offers a rotating menu. The chef incorporates ingredients from local farmers and when possible, uses organic foods. Another pretty neat thing about this place is that the interior space is made with wood that was recovered from a 300 year old barn that used to stand on the Gurski Farm in Brookfield, CT. Pics after the jump.
The mussels were delicious and thankfully, the chef was able to accommodate my garlic allergy by serving us a broth that was made fresh.
The steak tartare had a great presentation and I loved the fruit compote and crispy artichoke hearts. The meat was a little on the tough side though and it was seasoned a little too heavy for my taste (I think I detected fennel in there somewhere). I would definitely order the strawberry fizz and the mussels again, but would probably try a different entre or at least request it be less seasoned.
Overall though, a great experience, will definitely be back!