The past couple of days have been so crazy, weather-wise! After a glimpse of warmer weather, an arctic air mass moved through the state (really the entire Northeast) and brought some seriously strong gusts of bitter cold wind –  you know the kind that makes the windows rattle and creates a creepy howling noise?
Saturday fluctuated between overcast skies with precipitation, to downright sunny. At one point, there was a giant double arch rainbow extending across the sky!
Sunday was incredibly windy. Outside, traffic signs were rattling and even the heavy traffic lights were swinging from the wires at intersections. At home, the house was making all sorts of noises that I'm not used to – creaks from the wood adjusting to the colder temperatures and the windows shaking from the wind. If I opened my bedroom window, I could immediately feel the change in air pressure. So much so, that it would cause my bedroom door to slam shut and make it harder to open than normal.
This morning when I woke up, there was a fresh blanket of snow on the ground and covering the trees; it's been snowing steadily since, though the wind seems to have died down.
(View from my window when I woke up this morning!)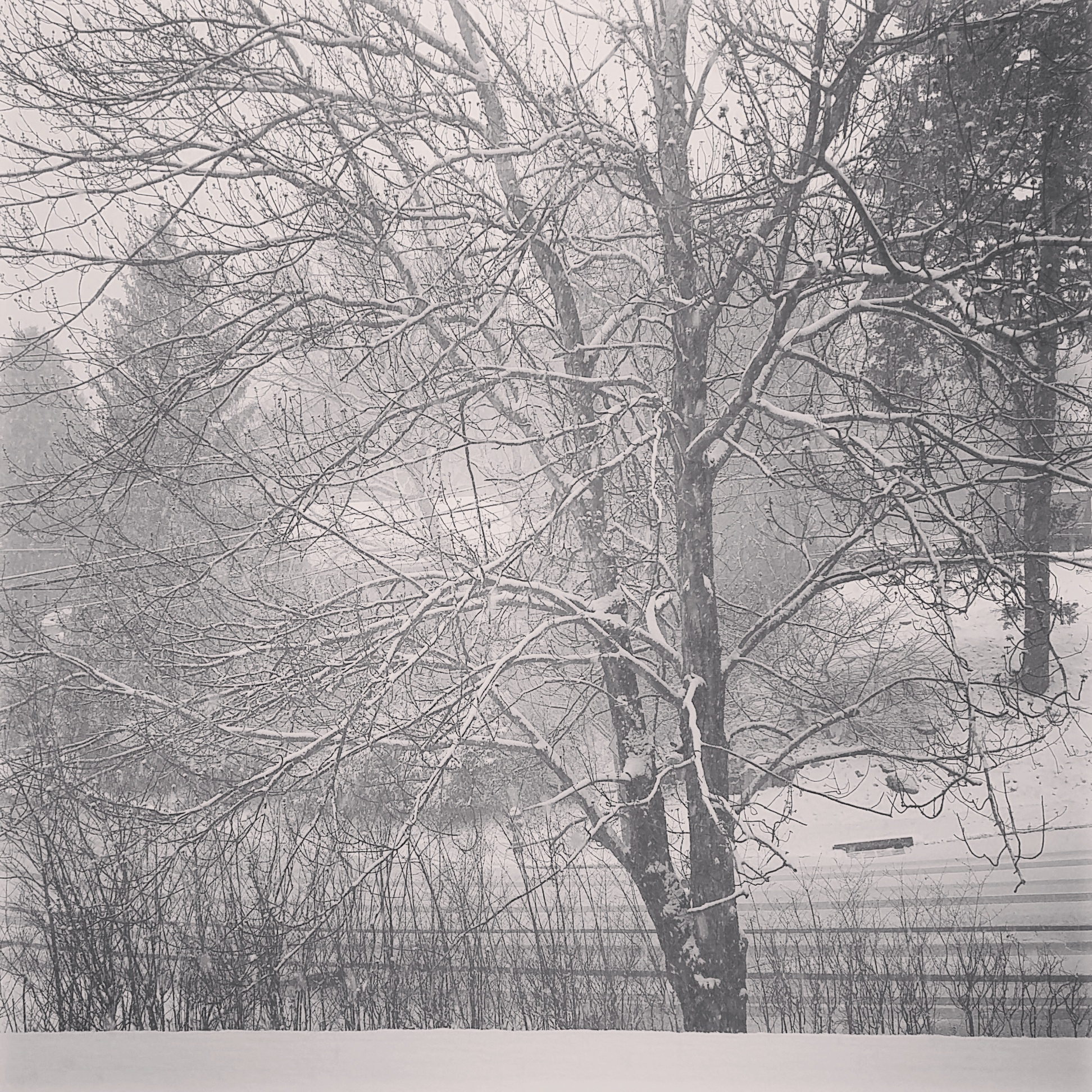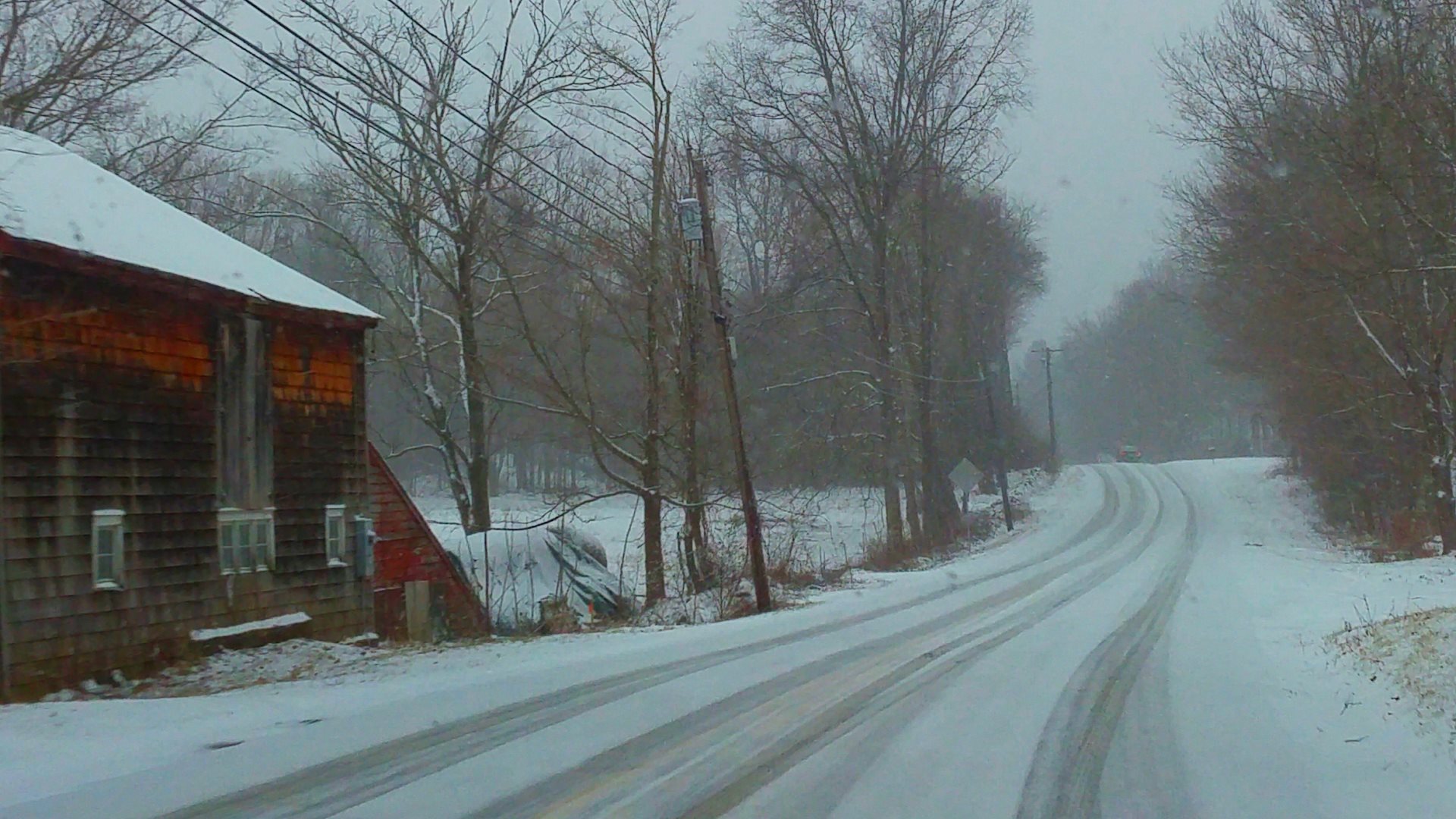 Yesterday's double arch rainbow…