Today was another lazy afternoon spent enjoying tropical concoctions by the beach….
I know, I know… life is hard, right?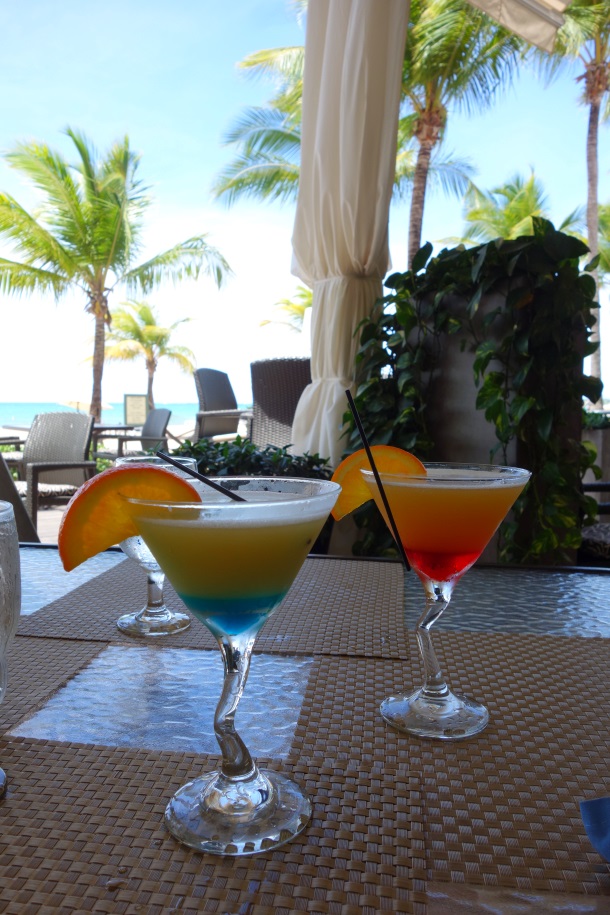 Sirena Restaurant is just down the street from our Isla Verde apartment and because of it's beach side location, we really like to come here for breakfast, lunch, dinner, or even just to enjoy some drinks while soaking in a view of the water. In par with it's totally laid back vibe, there are couches to lounge on and even the (2nd) best thing ever – hammocks!