Barrachina is a fun place to take a break during a day out in Old San Juan. There is an open air patio where you can get a cold sangria, or an ice cold pina colada, along with some traditional Puerto Rican food, like Mofongo, or the everything fried, shared appetizer. In fact, Barrachina's claim to fame is that they created the pina colada! I'm not sure if this is true or not, but they have a giant plaque on the exterior of the building to drive the point home. If nothing else, it's a fun excuse to indulge in the extravagant frozen beverage.
Towards the back of the patio, there are a couple of enclosures with a Scarlet Macaw and two Blue & Gold Macaws. I always enjoy stopping by to see them; but be warned, they don't like to be pet and might snap at your fingers if you try.
There is indoor seating, but I have never chosen to sit indoors.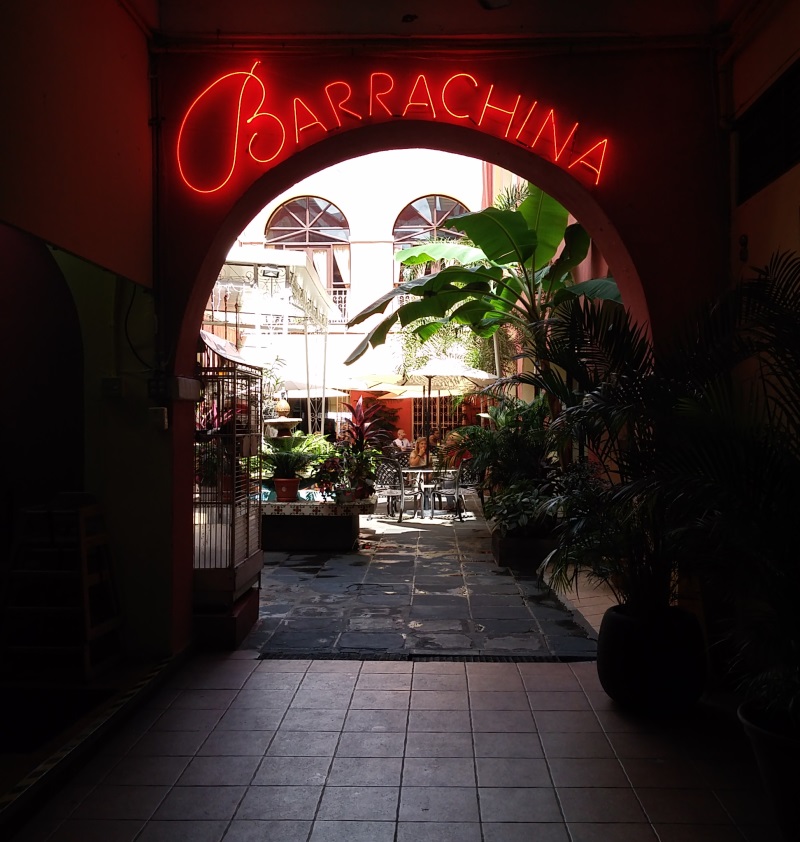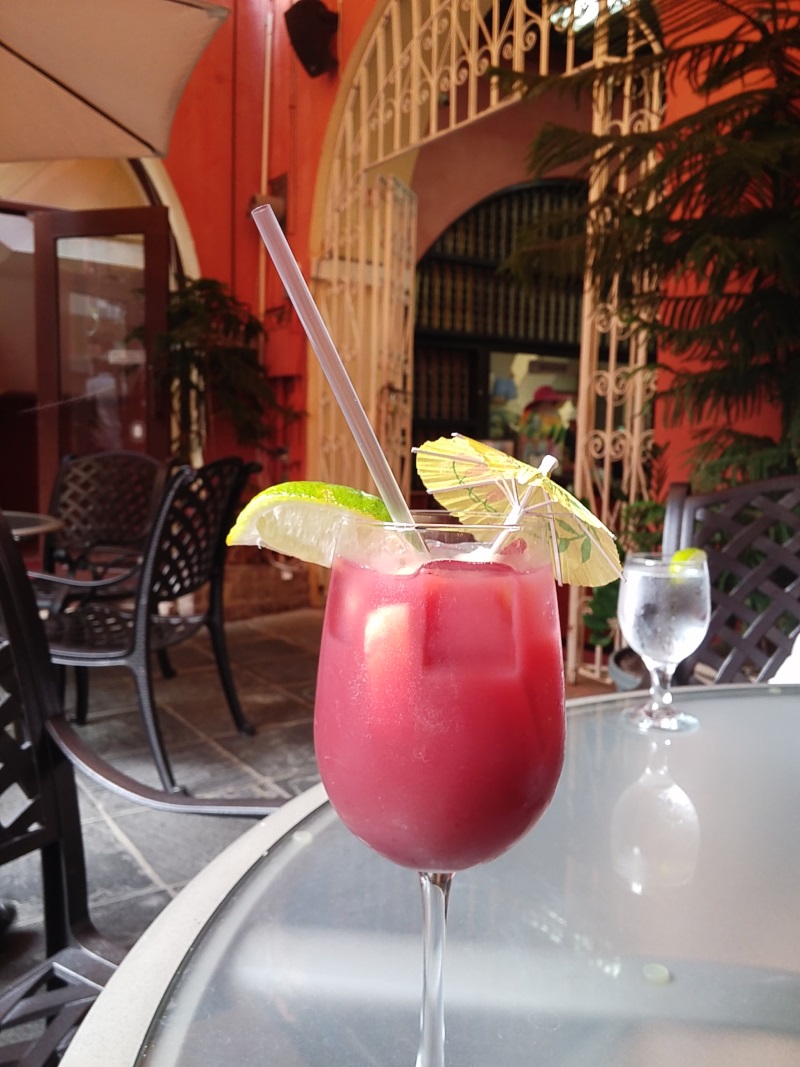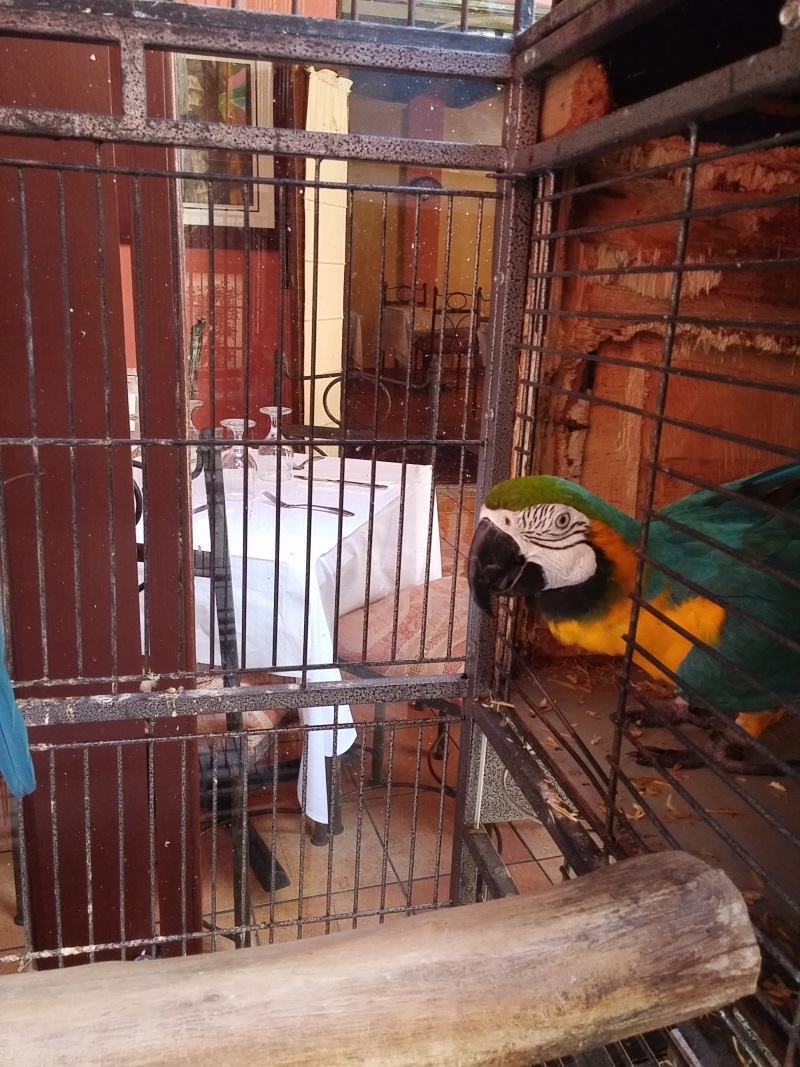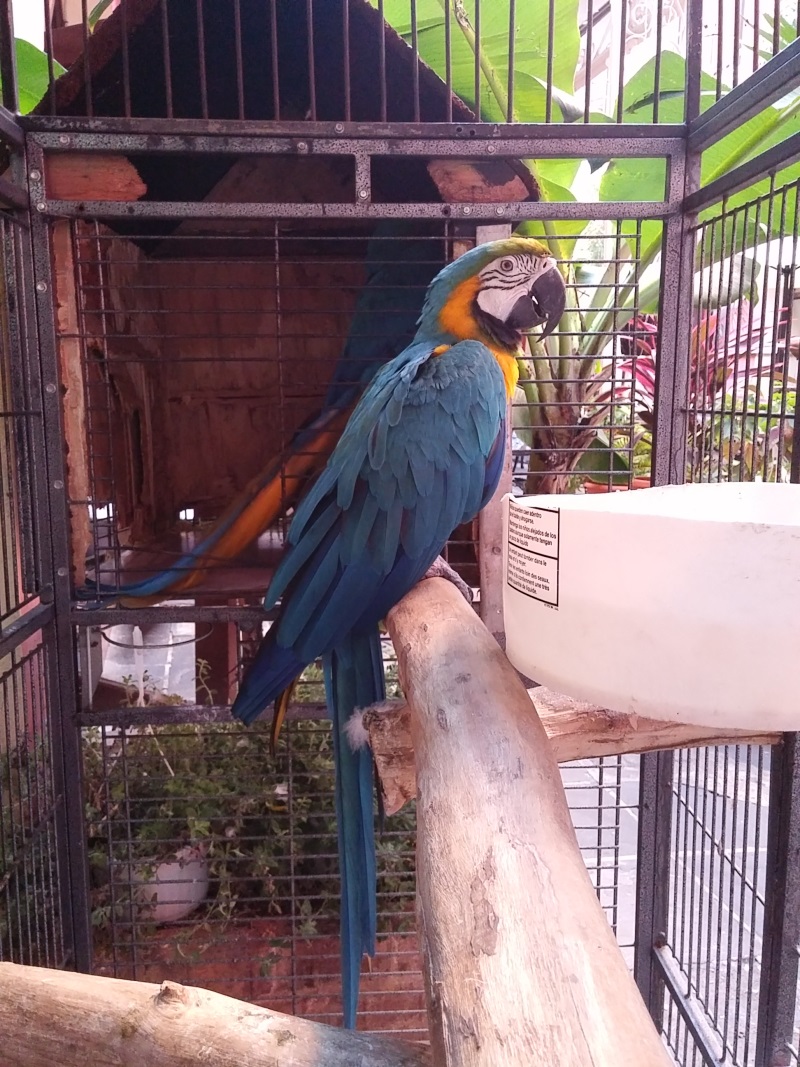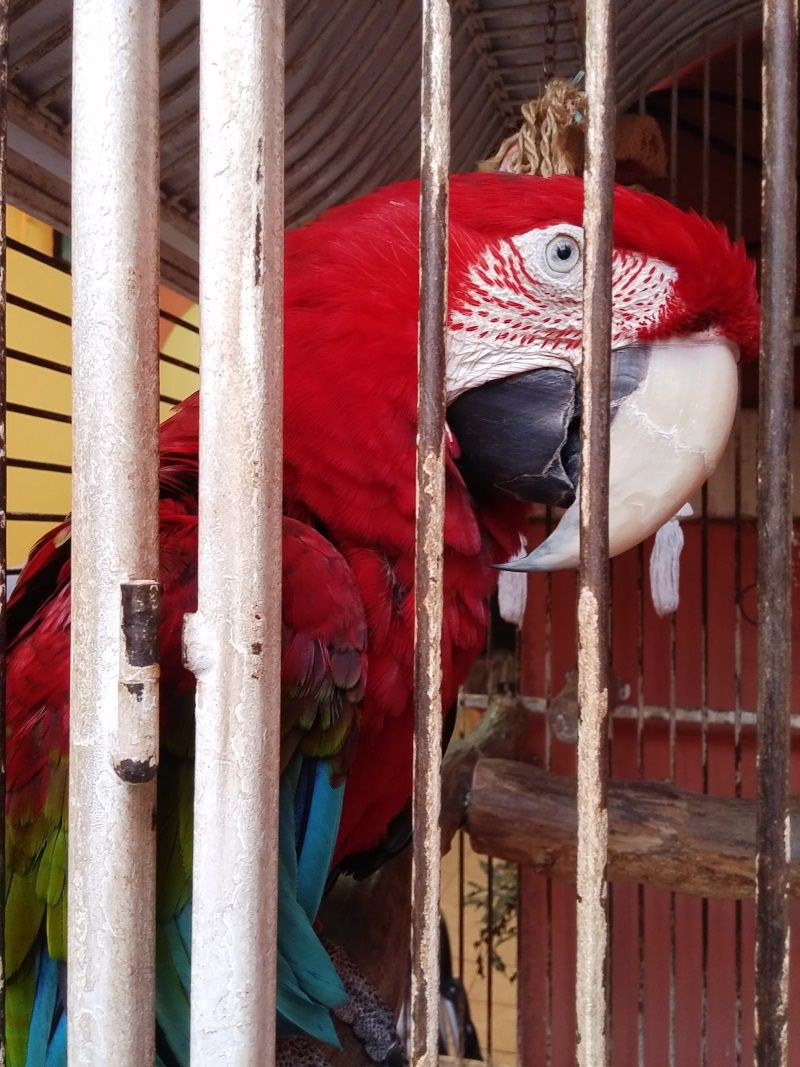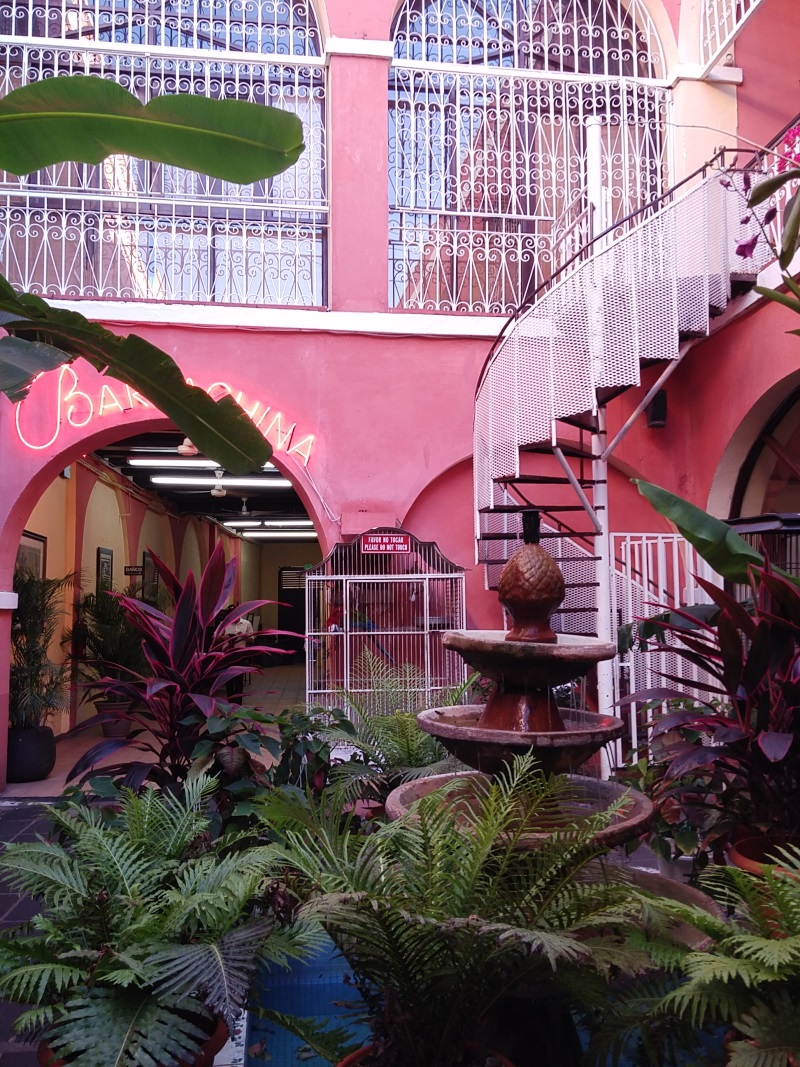 On our last visit, we were treated to some table-side music…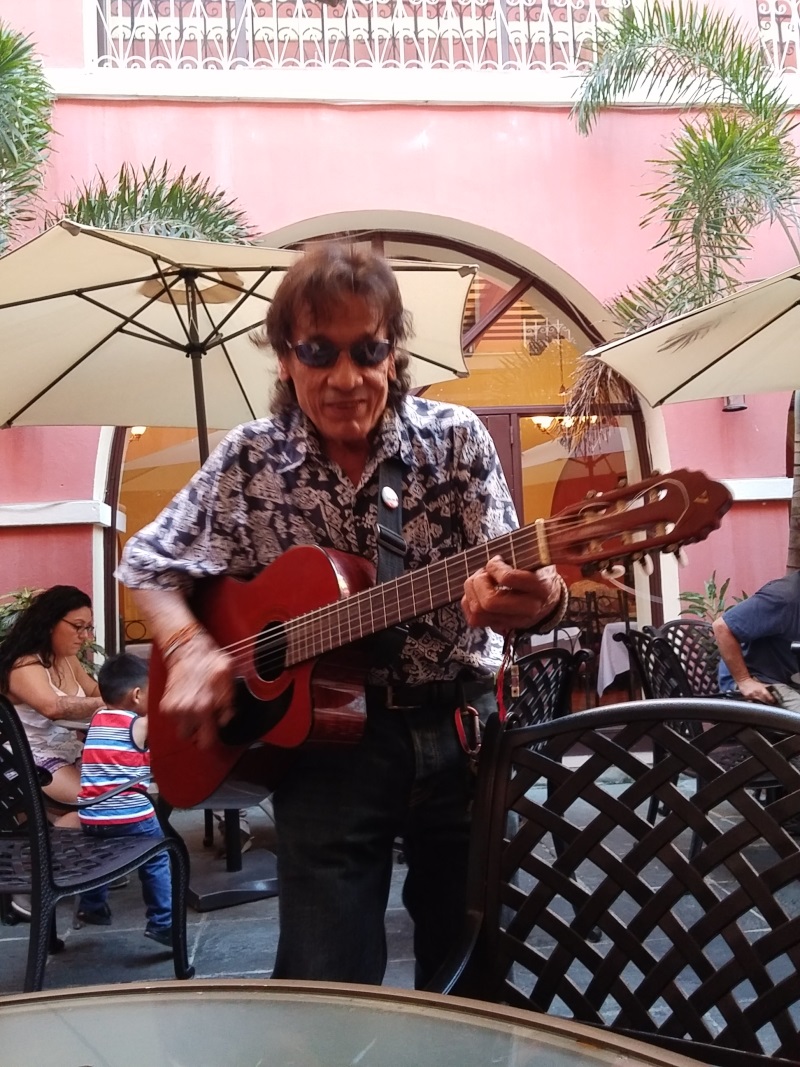 The food… this was a heavy, but tasty meal. The shared fried appetizer has calamari, shrimp, and a white fish dipped in a coconut batter, along with empanadas and croquettes.
We ordered the chicken and shrimp Mofongo and with the drinks and appetizer, it was filling enough to split three ways!