Since the MicahJesse.com 4 Year Anniversary Celebration was hosted by Hennessy Black, there were plenty of fun drinks made with the Cognac – all named after Micah of course!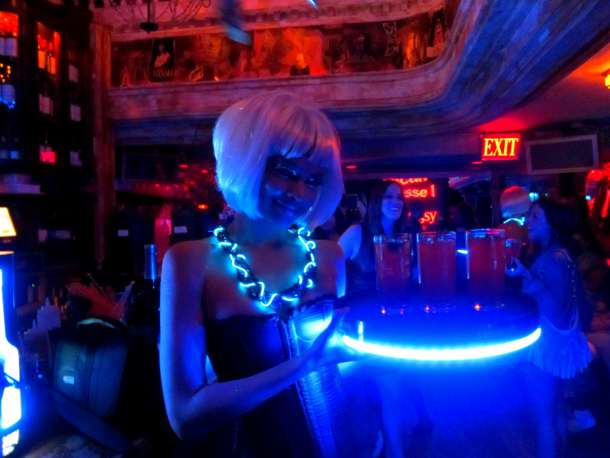 Hennessy Black Beverages
The 'MICAHism': Hennessy Black, Cranberry & Apple Juice, Raspberry Puree and fresh Blackberries.
The 'CeleBFF': Hennessy Black, Ginger Ale & Ginger Apple juice, and Fresh Lime.
The 'SweeTweeter': Hennessy Black, Simple Syrup, Tangerine Oil Pomegranate – Mango Juice, Fresh Lemon & Lime Juice, and Orange Rock Candy!!! (So Good!)
MicahJesse.com Anniversary Cake – A Gift From Hennessy Black!
I absolutely loved the shot girls at this party – they were completely decked out in blue lipstick, wigs, glittery make-up and they glowed! Was very cool – kind of reminded me of what it would be like to party at a night club inside of Tron!