John Oliver is great at adding comic relief to very serious issues, and let's face it, sometimes it takes a comedian to to talk about the not-so-funny things in life. In this clip, he discusses the massive debt crisis in Puerto Rico.
To interject a little humor into those points, he references a 1950's promotional video from the Visitors Bureau Commonwealth of Puerto Rico. The clips he used were so outrageous that I was curious to see what the rest of the video is about.
Well, 15 minutes later and I've learned that the El Morro Fort used to have a golf course, as in there was literally a green on the fort, not just around it!, it used to take 6 hours to fly to San Juan from New York and 4 hours to fly from Miami (today, the flight from New York is about 4 hours and the flight from Miami is a little over two), and that the entire island was literally being marketed as "Fiesta Island"
-It's bizarre to see the Brady Bunch-esque manner in which the island is being sold to tourists; everything is so sugar coated! The narrator literally refers to Puerto Rico as, and I quote:
Yes, this is the commonwealth of Puerto Rico; a land of song and laughter. A tiny bit of the United States in the warm seas of the Atlantic and the Caribbean.
Screenshots from the original 1950's video…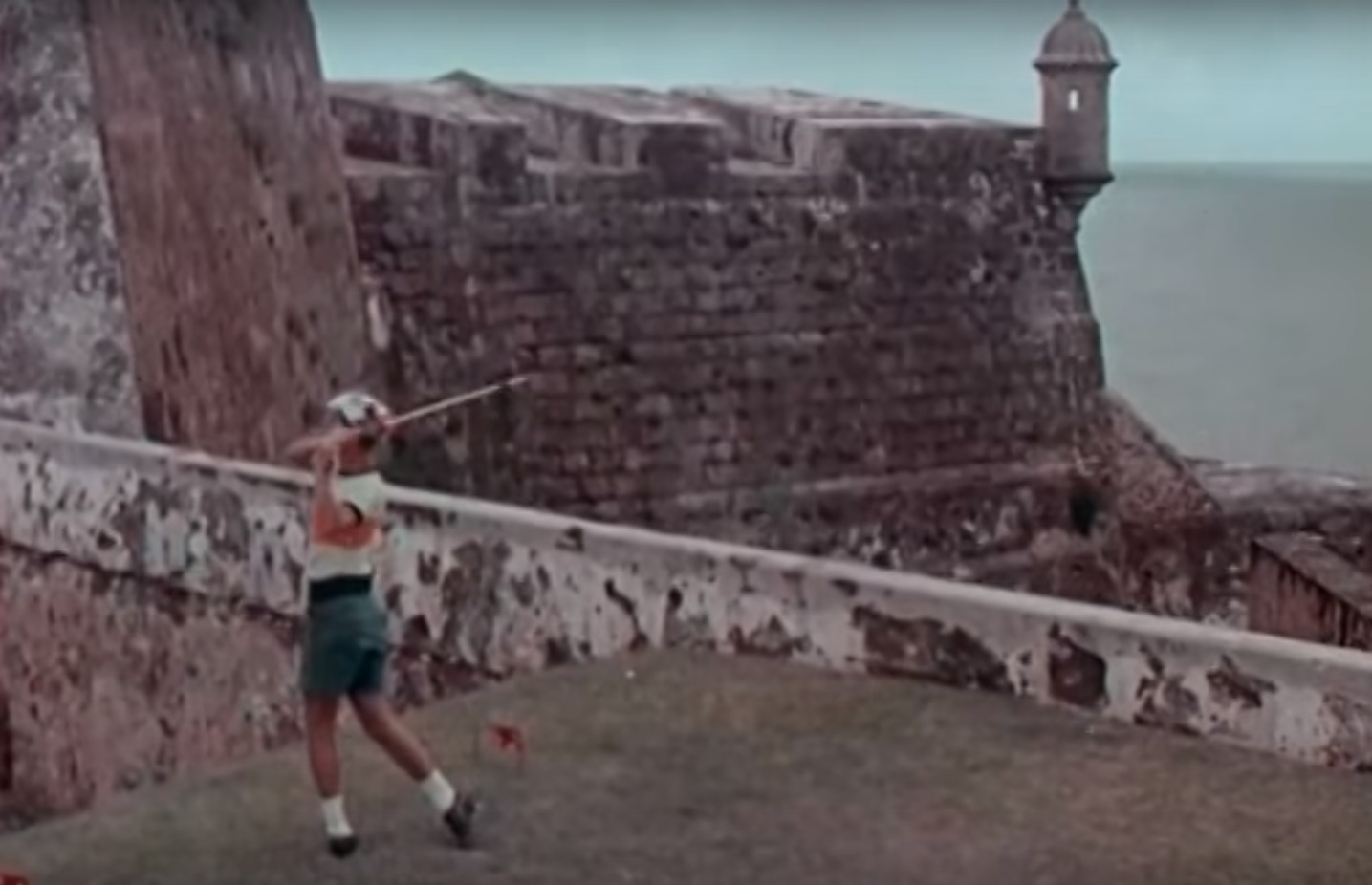 Last Week Tonight with John Oliver…