I have been to California many times, but this was my first time visiting San Diego. Known for it's beaches, JC and I wanted to relax and soak in some sun.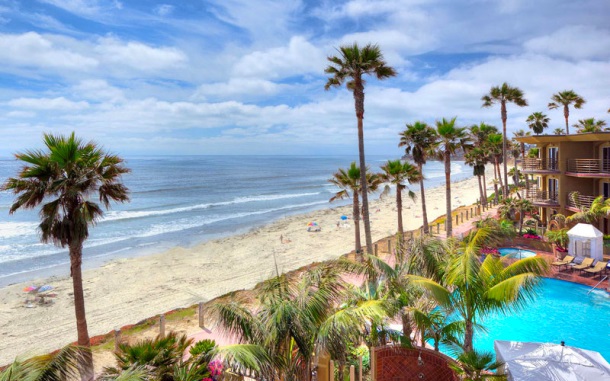 For accommodations  we chose the Pacific Terrace Hotel after seeing that is scored 4 and a half stars by reviewers on both yelp and Trip Advisor. Check in was quick and we were upgraded to a suite with what the girl at the front desk told us had a 'partial view'. Now, both JC and I have stayed at places where the rooms under the 'full view' category had less of a view than our suite! Not only was the view great, but our room, decorated with Tommy Bahama themed decor and toiletries, was spacious, had a balcony overlooking the beach, and a bathroom the size of a small NYC apartment – with a jacuzzi tub! We originally planned to spend only one night, but ended up staying four – we just didn't want to leave!
Exploring the beach was fun since there was a place outside of our hotel that rented bicycles on the cheap. Every morning surfers would hit the waves and stay throughout the day. By mid morning, the beach was already bustling with sun bathers, kite surfers, joggers, and plenty of wildlife looking for handouts – seagulls, sandpipers, and all sorts of little winged creatures. (Interesting fact: San Diego County has over 492 bird species, more than any other region in the country, and is known as one of the "birdiest" areas in the United States. [wiki]) Of course, we couldn't spend ALL day at the beach – we also had to check out down town San Diego!
The heart of San Diego is about a 15 minute drive from the hotel and is located on the San Diego Harbor  which is a tourist hot spot full of little shops, restaurants, and high rise hotels. We were able to shop for souvenirs, have lunch at Sandy's (right on the marina) and then after the sun set, dinner at The Fish Market – a place I highly recommend if you're in the area!
The Room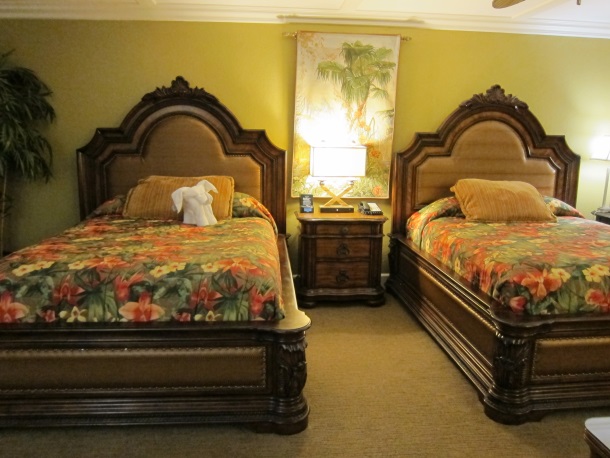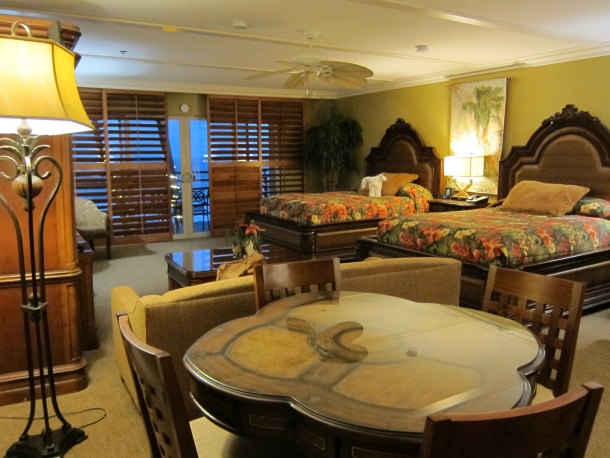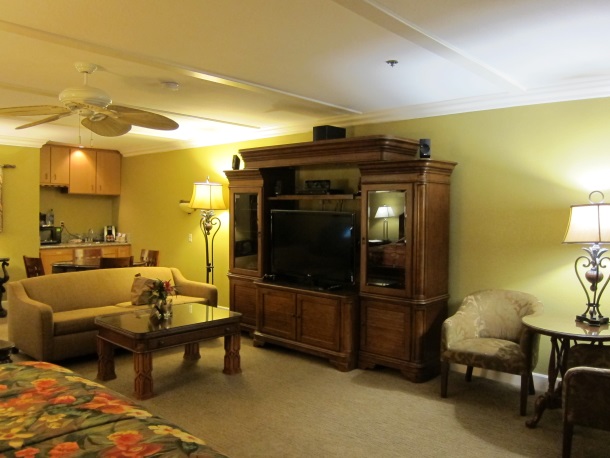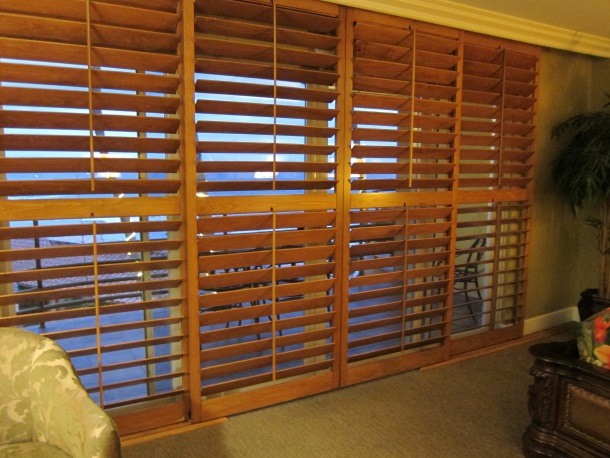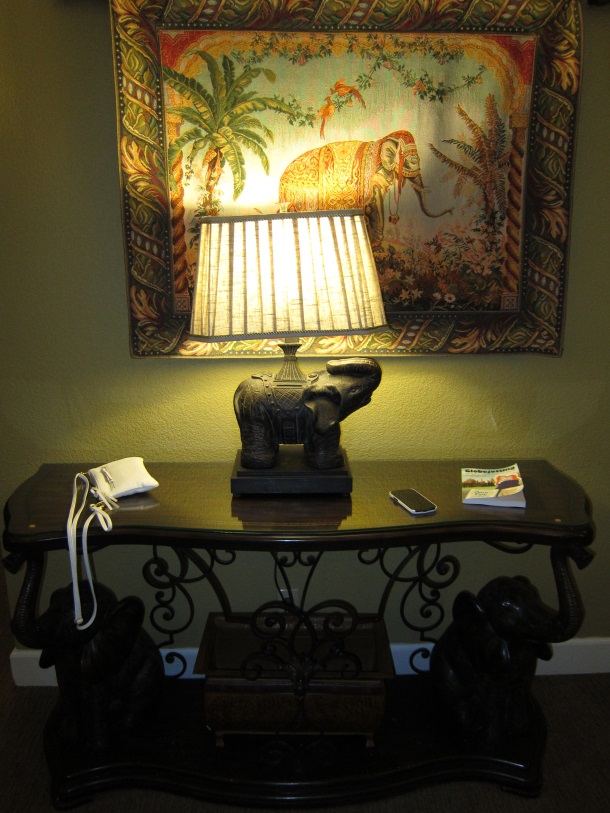 The View (Early Morning & Dusk) The tiny specks in the water are surfers…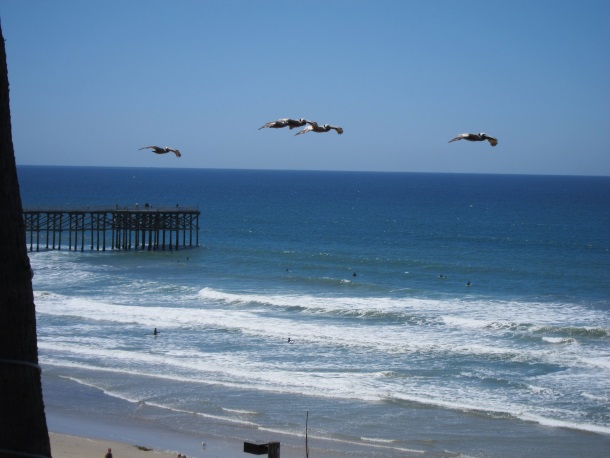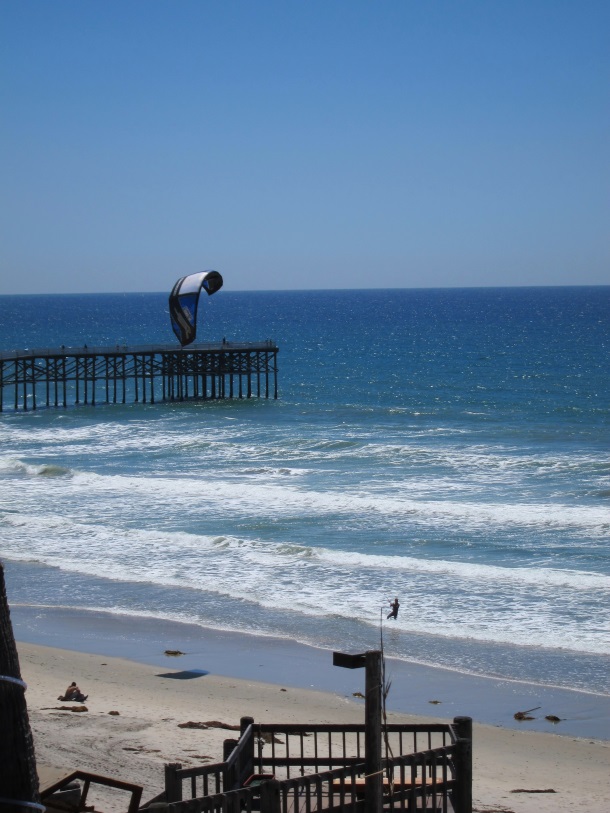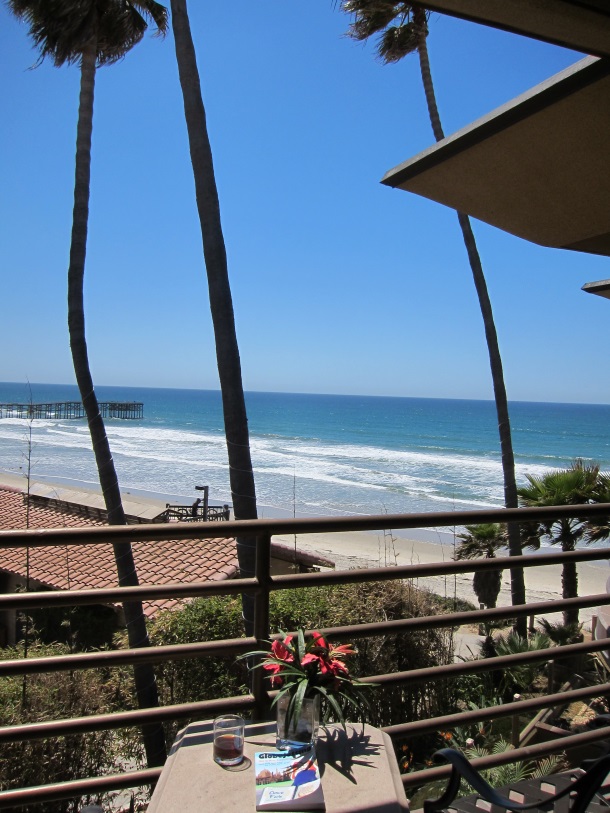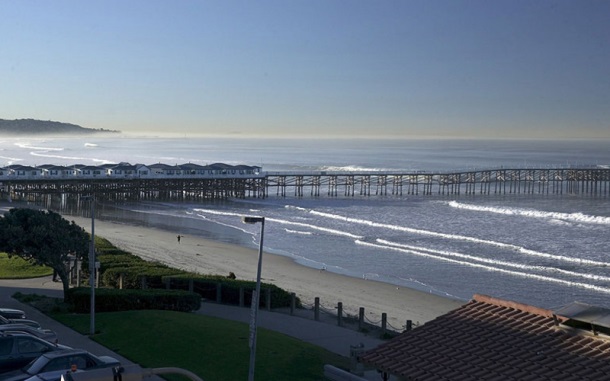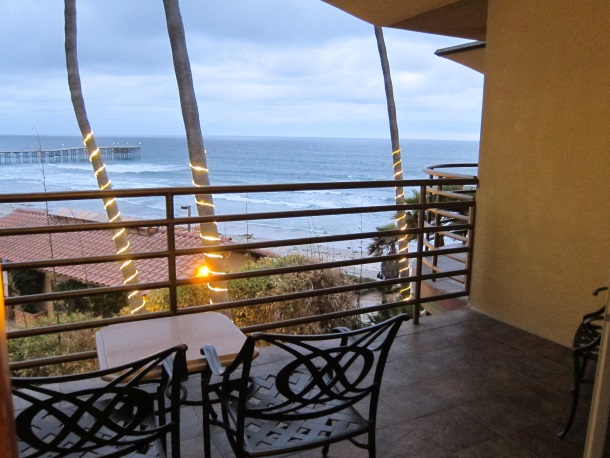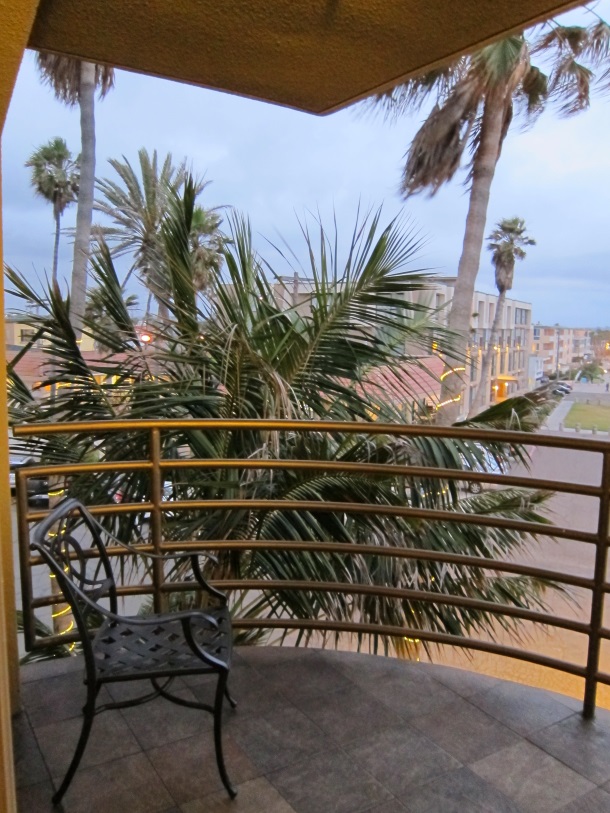 The Bathroom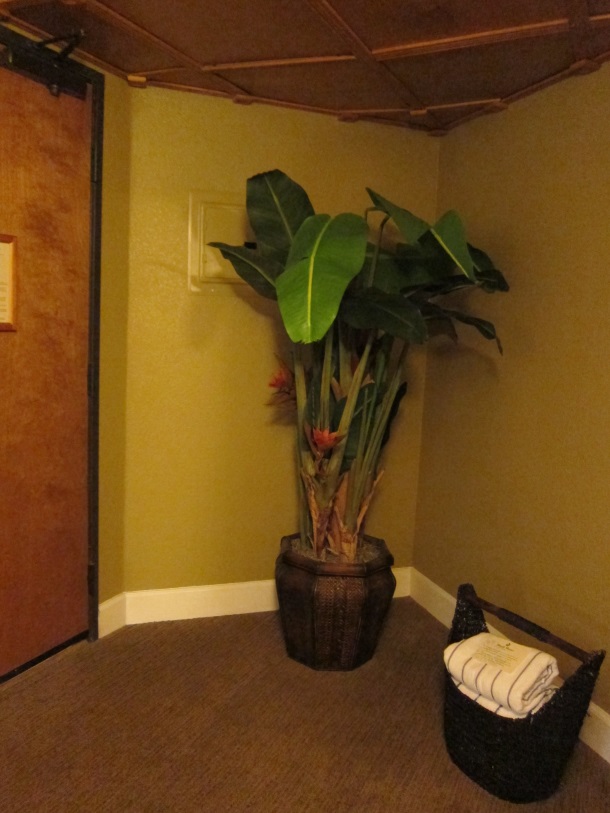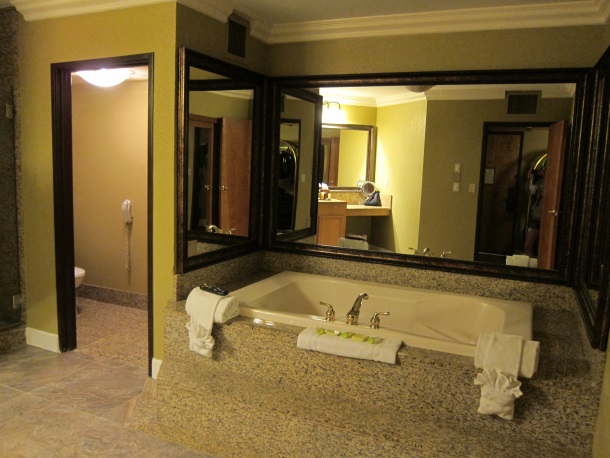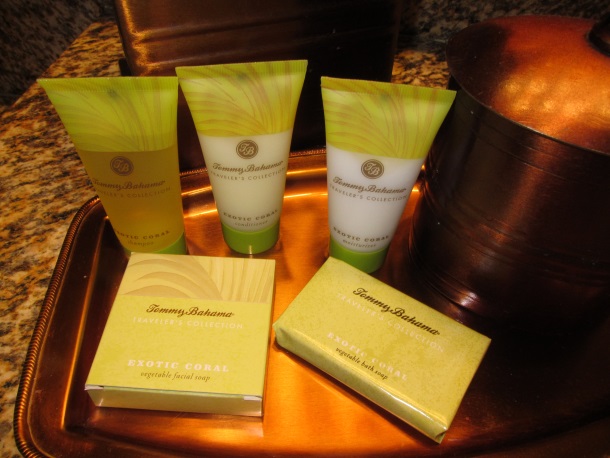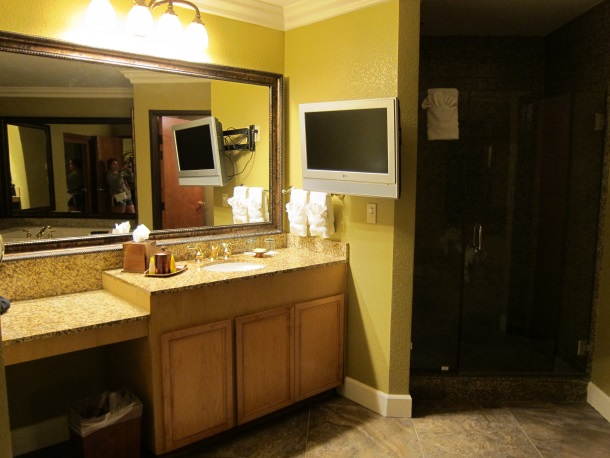 Around the hotel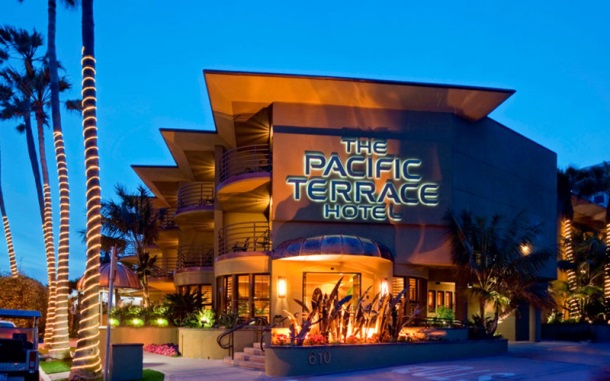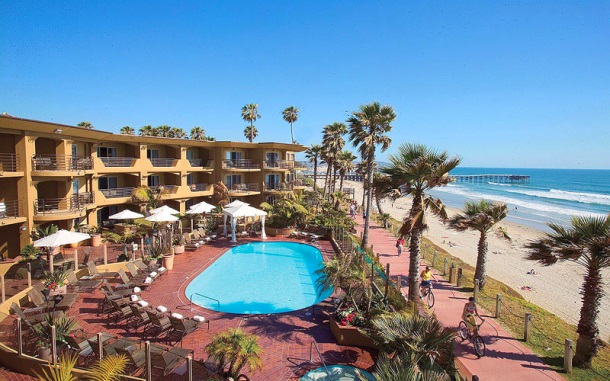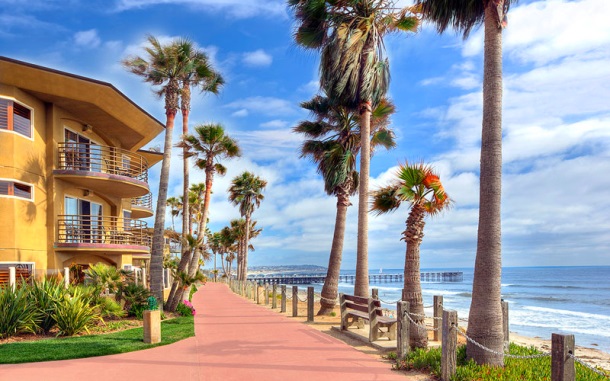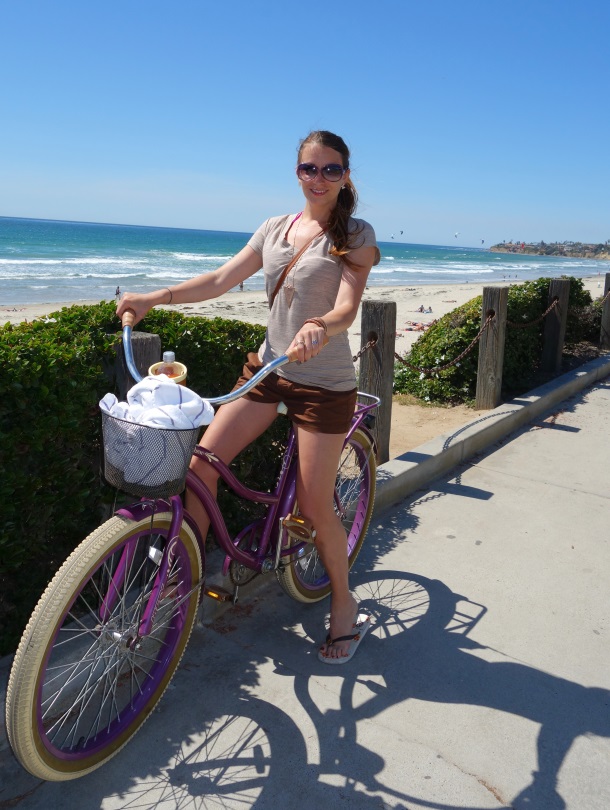 For more information, visit Pacific Terrace Hotel.