Today I was really craving some coco frio and so JC and I decided to go for a walk on the beach and make it happen! Even though the sun was starting to set over the buildings, the beach was still super packed with people playing volleyball, eating, drinking, dancing to music, and swimming in the water.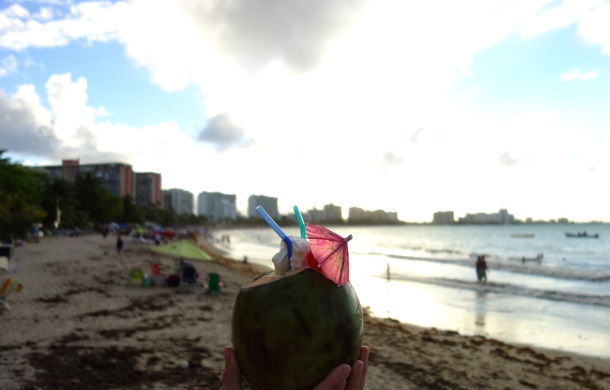 While it was fun to see everyone having such a good time, it was even more fun once we finally found our coco frio stand and got to enjoy a nice cold coconut, freshly cut (with a machete) and then topped with two shots of rum, whipped cream and a cherry!
More pics below…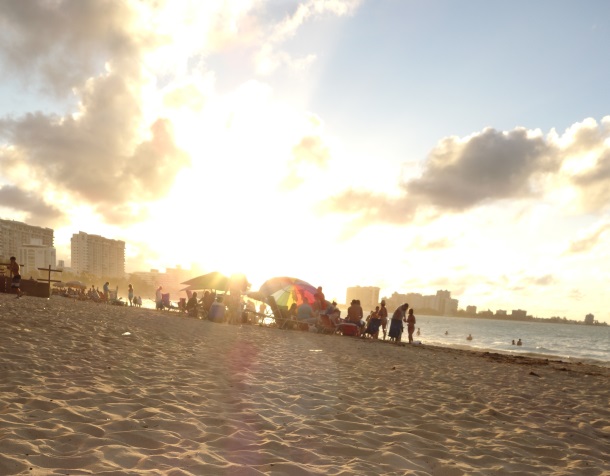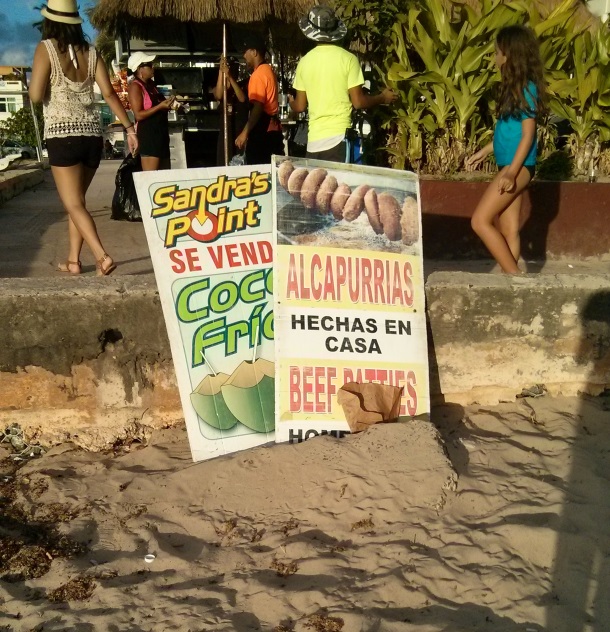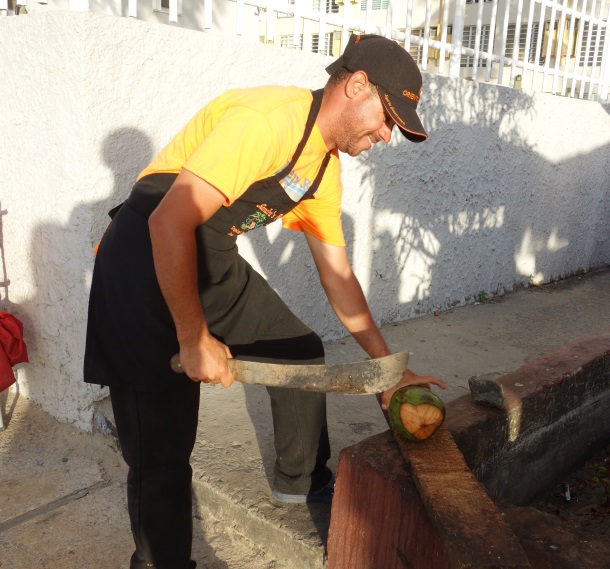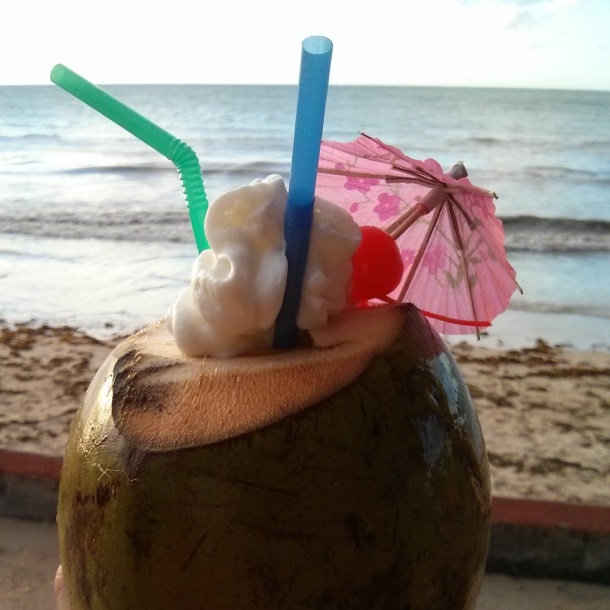 On our walk back we decided to check out these cabanas which you can rent for the day – aren't they gorgeous? You could even get a massage right on the beach if you want!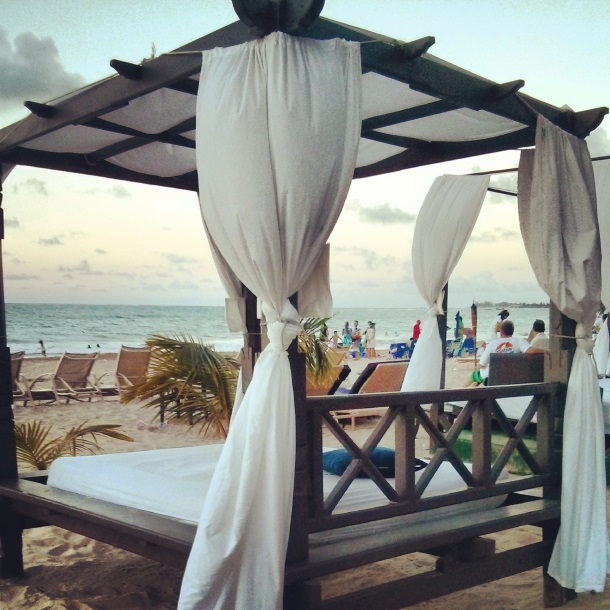 Photos taken at Carolina Beach in Puerto Rico.