Located between Nevada and California, Lake Tahoe is a major tourist attraction for both states. With highway access from Reno, Carson City, and Sacramento, and plenty of winter and summer activities ranging from skiing to boating, Lake Tahoe is a tourist hot spot for the nature loving enthusiast who still craves luxurious accommodations and amenities.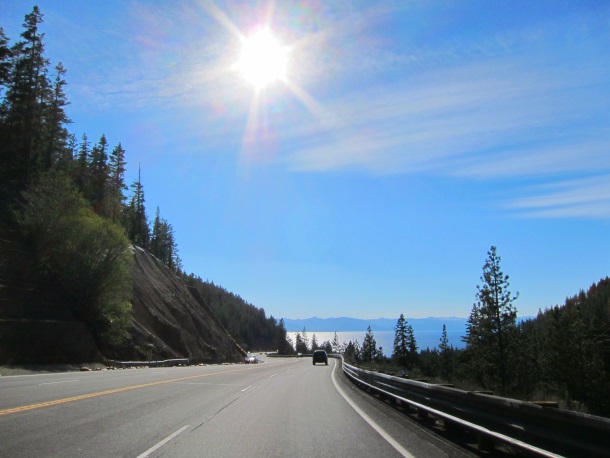 That being said, JC and I decided to swing by on our drive to San Francisco and check out the Lake Tahoe area. During our stay, we reviewed two rooms at Montbleu, dined at Sushi Pier, Taco Taqueria and Latin Soul, shopped for souvenirs, and made the 71 mile drive around the circumference of the Lake. We also made reservations for a day on the lake via a yacht, but were disappointing when the trip was cancelled due to high winds.
Some interesting facts about Lake Tahoe:
It is the second-deepest in the United States (the deepest is Crater Lake in Oregon).
The lake was formed over 2 million years ago during the ice ages.
Scenes from "The Godfather II", "Bonanza", "The Bodyguard", and "City of Angels" were filmed here.
Photos below: The drive to Lake Tahoe from Reno.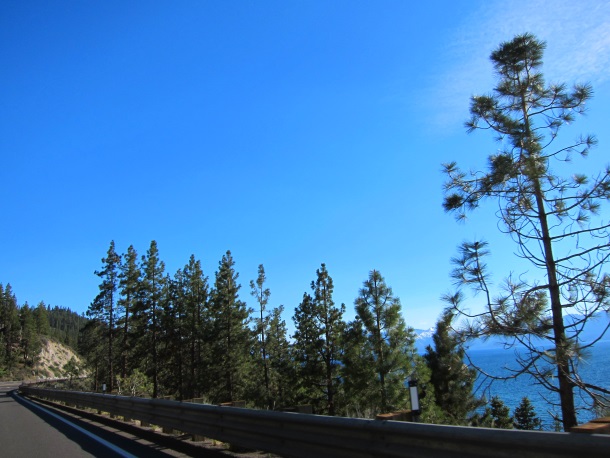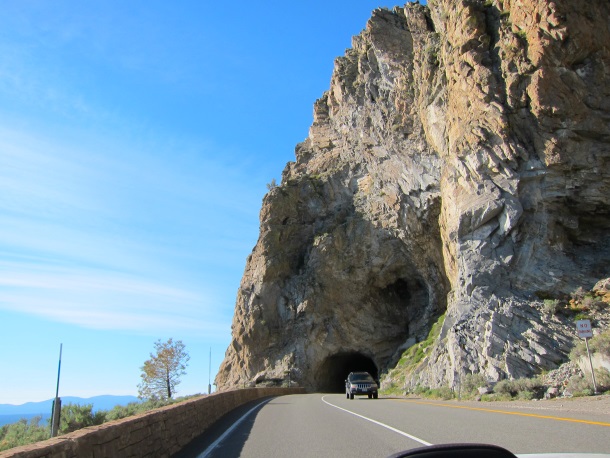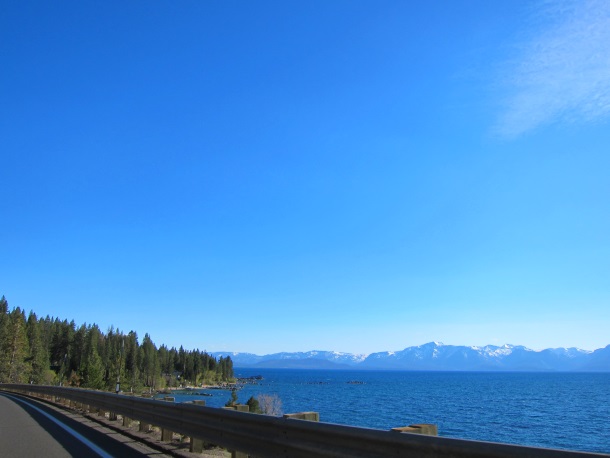 Photo below: The gondola is open year round, though not every day during the summer. In the winter, it's mostly for skiers, but in the summer, hikers also make use of the lift for stellar views of the lake.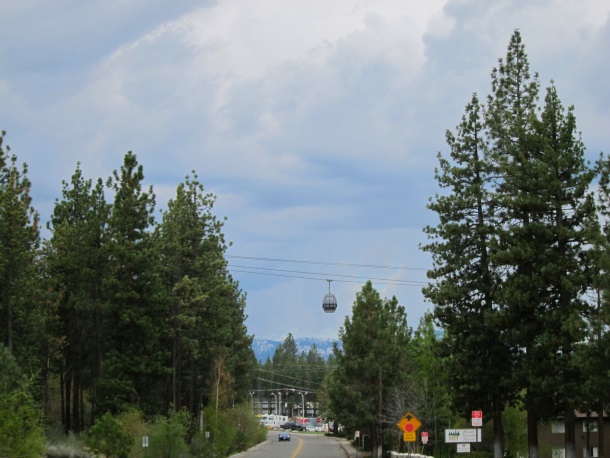 Photo below: Even the McDonald's is pretty in Lake Tahoe!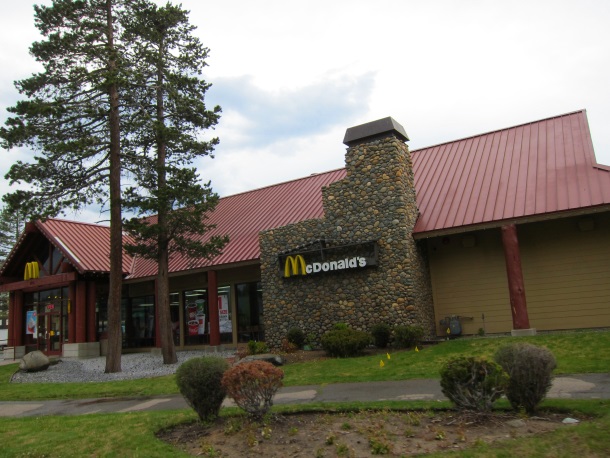 Photo below: Lake Tahoe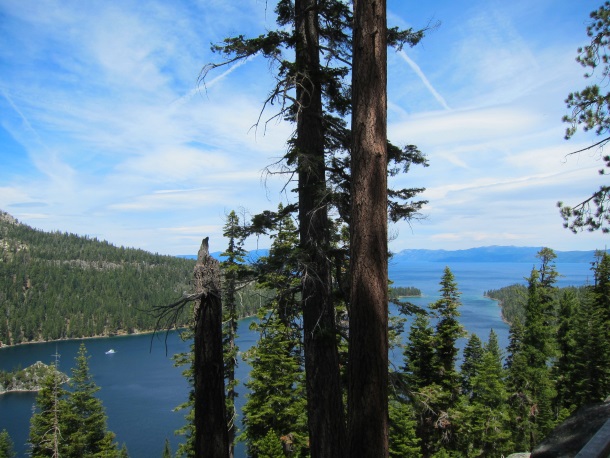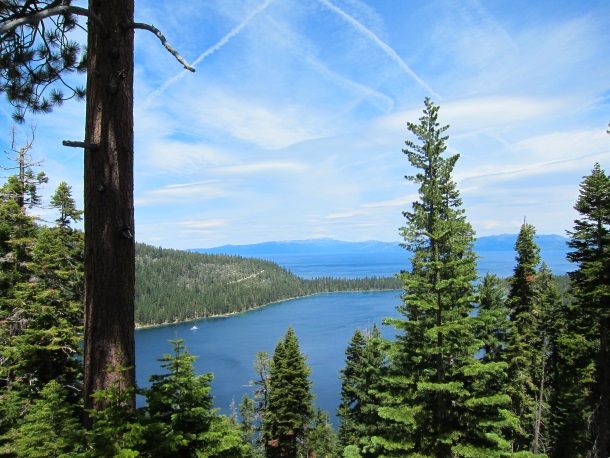 Photo below: That tiny white speck in the lake is a boat!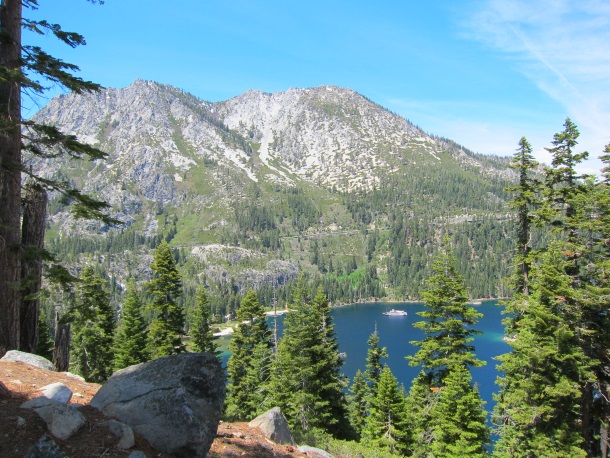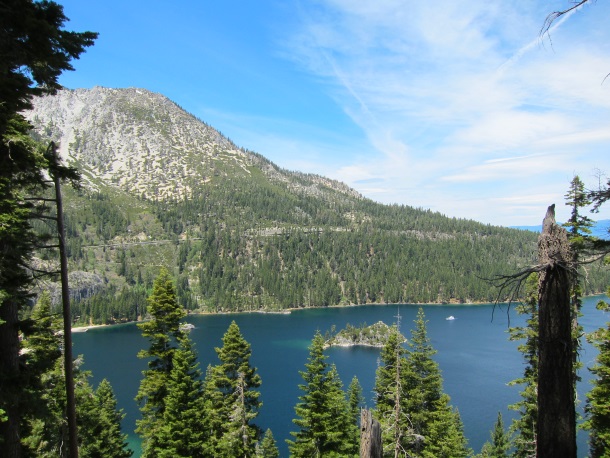 I also took some video of our drive around the lake. There were some pretty narrow roads at high altitudes with no guard rails – it was definitely scary at times! Once I'm able to edit, will post.
I really enjoyed our trip to Lake Tahoe. While it's beautiful in the summer, I can certainly see how winter is the busy season. With so many ski slopes and ski shops, it's a great winter destination.