This trip, our first stop in Las Vegas was the M Resort and Casino, where I was invited to play in a video poker tournament. The tournament was so much fun – I even won $50! Despite numerous trips to Las Vegas, this was my first time staying at the M and I have to say that I was really impressed with the room – very comfortable and modern!
My reservation included an entry into the tournament, along with two comped nights in a suite overlooking the Las Vegas strip. Well, overlooking the strip in the distance – M is about as far South as you can go and still be on the strip. I wouldn't let the location dissuade you, however – there are free shuttles that will bring you closer to the more touristy areas. Additionally, you can rent a car (the rates are very reasonable), or take a taxi.
How pretty is the building's exterior? I love the way the glass reflects the sky!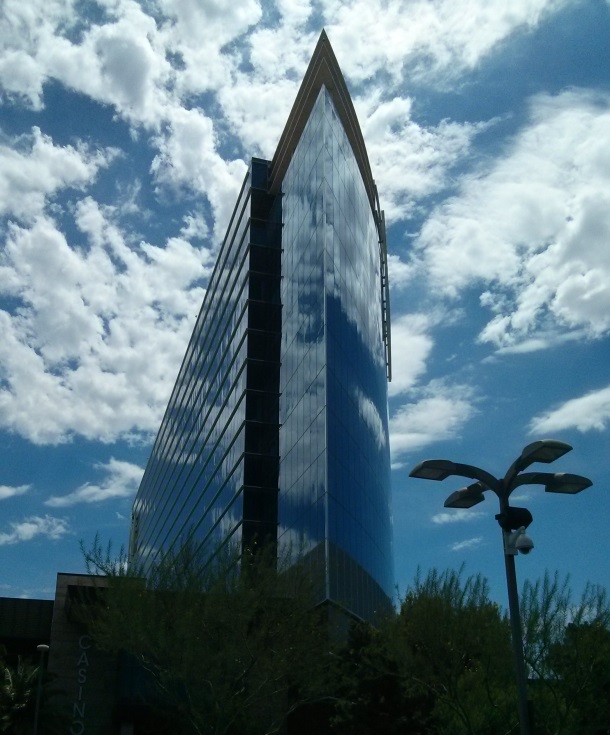 The M is a beautiful hotel, with several nice restaurants and a casino within close walking distance of the elevators. I have to kick myself for not exploring more of the restaurants and the all you can eat buffet, which I hear is Uh-mazing…
I also have to kick myself for not taking a photo of the lobby – it's absolutely gorgeous! Plus, it had my requisite lemon water. 😉 My excuse? We checked in really late and my camera card was full, so I planned to come down in the morning. But…in the morning, I barely woke up in time for the tournament. Then…well, after that, I forgot.
I did, however, remember to grab some photos of the room, along with a pic of some raspberry cheesecake from BabyCakes, the M's cafe/deli which serves some awesome pre-made salads, sandwiches and pastries…all that below. Xo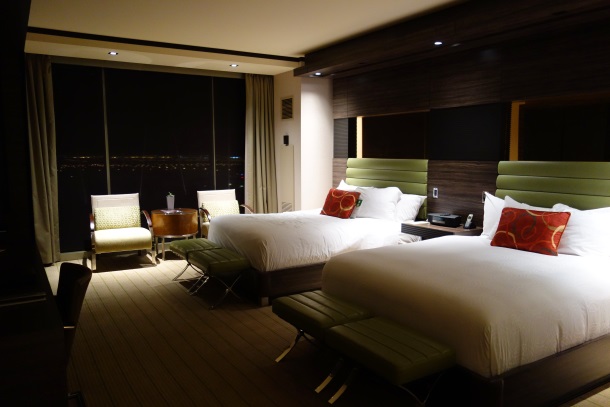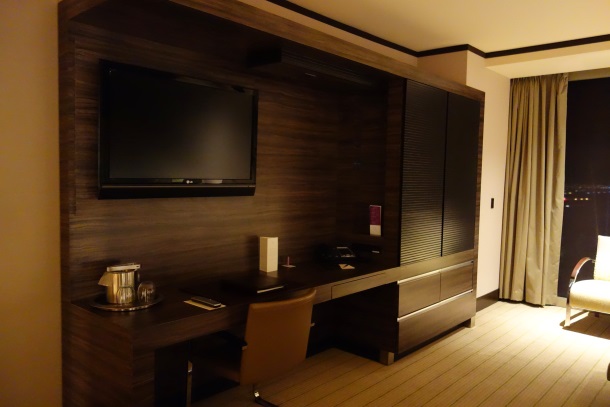 Check out that shower – there's a window into the bedroom!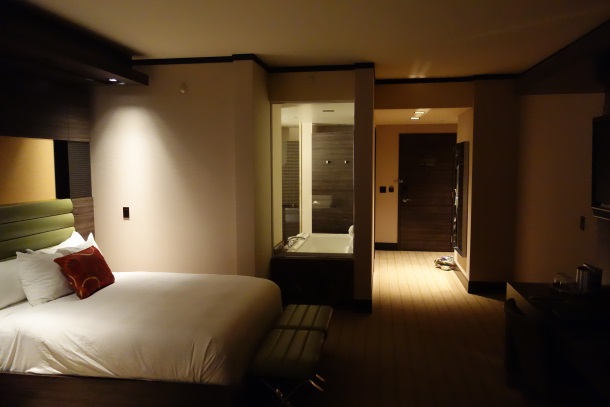 A small TV built into the mirror in the bathroom…