One of my biggest (and only) regrets from my family trip to Lancaster, Pennsylvania, is not trying the Maple Bacon Pancakes from Kling House Restaurant! But here's the problem – had I ordered the Maple Bacon Pancakes, then I would have regretted not ordering the BBQ Pork Eggs Benedict which was very delicious!
Kling House Restaurant is located in the heart of the Amish country; a place where in so many ways time seems to have stood still. The Pennsylvania Amish of Lancaster County are America's oldest Amish settlement, where thousands still live a very "plain" lifestyle. There is no electricity in many of the homes, clothing is dried outside in the sun, and the horse & buggy remains a primary form of transportation.
One of the things that the Amish seem to do best is create tasty baked goods, jams, and salsas from the ingredients they harvest right from their gardens. Inside the main entry to the Kling House Restaurant, there is a nice selection of some of these homemade goods.
Helpful trip tip: be sure to sample their Kitchen Kettle Cranberry Orange Marmalade…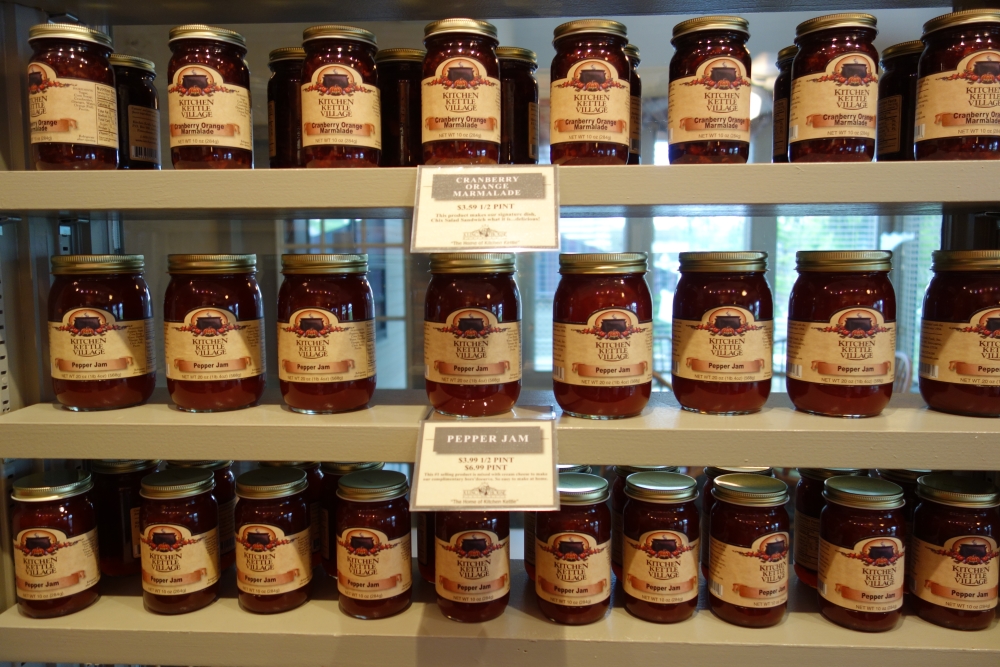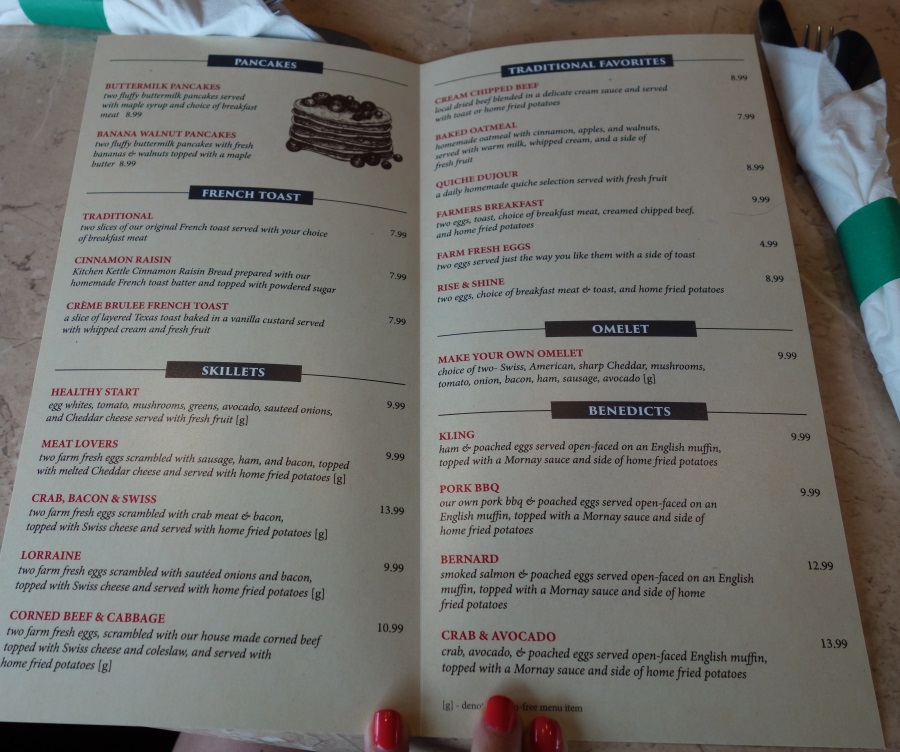 The dish in the back of the picture is a creme brulee french toast, with a side of fruit…O.M.G.
The BBQ Pork Eggs Benedict was ridiculously delicious… I don't like a lot of BBQ sauce, but this dish was marinated just right! Also, the eggs were cooked to perfection (over easy), and the potatoes were nice and crisp on the edges and soft in the middle!
We sat by a window facing the street and at least a dozen horse drawn carriages went by…