Tonight, I had the pleasure of dining at David Burke Prime at Foxwoods Resort and Casino and let me tell you that hands down, this restaurant is the perfect place for a romantic dinner or a dinner with friends and family. Walking in, you're greeted with a very enticing, modern decor and great customer service. The menu is created by David Burke himself and is beyond amazing. Blurring the lines between chef, artist, entrepreneur and inventor, David Burke stands as one of the leading pioneers in American cooking today.
I happened to be here on a Monday so I was able to partake in the Monday night lobster special which consists of an appetizer, an entree, and dessert all for $29. Plus, each meal is accompanied by freshly baked pop-up bread and cotton candy for dessert – yum! See pics below.
For my appetizer, I ordered the lobster dumplings and the lobster tacos – both of which were delicious. I honestly can't say which I liked better since they were both really good.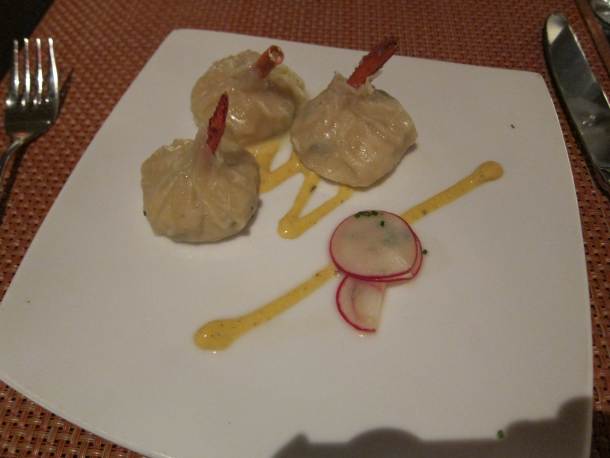 The lobster tacos were accompanied by an apple, fennel slaw and guacamole.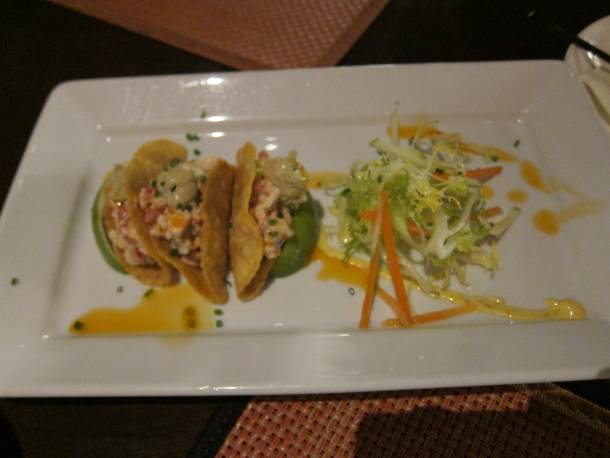 For my entree, I had the Kung Pao lobster, which, OMG, was incredible! It was so sweet and buttery and the lobster seemed to melt in my mouth. It was garnished with peanuts, lime, and cilantro and accompanied by drawn butter and herb roasted potatoes. The butter had a brown sugar flavor that was really delicious! This dish was a little tricky to eat since it was sweetly seasoned and still in the shell, but our server, Eric, brought me the proper 'lobster eating tools', a plastic bib (which I didn't need), and warm, wet napkin with lemon to keep my hands nice and clean.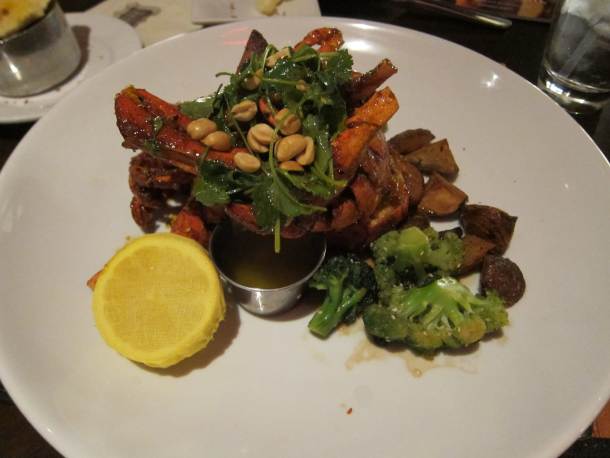 The bread that was served just after placing our order was flaky on the outside and super soft and fluffy on the inside. It's served in a little pan and each guest is given one so the portion is perfect!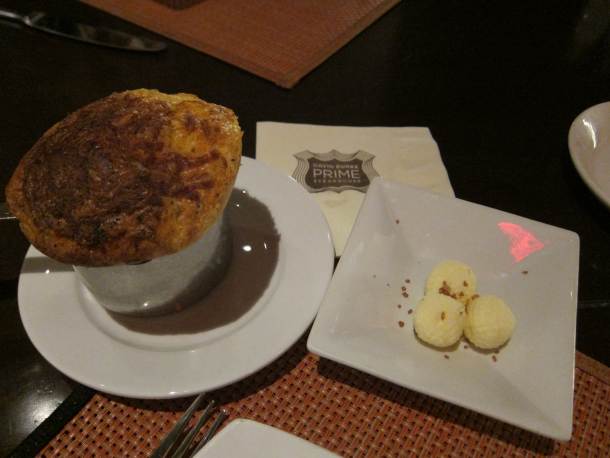 For dessert, I had the creme brulee and the strawberry cotton candy.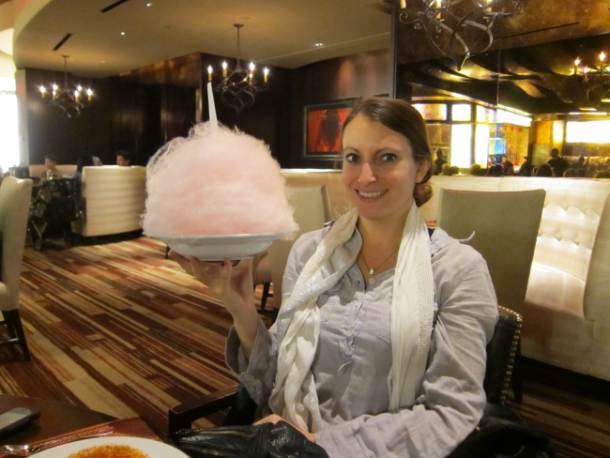 About: David Burke Prime offers thousands of bottles of premium wine from around the world. Located on the hotel level of Grand Pequot Tower in Foxwoods Resort Casino, the 13,000-square-foot steakhouse will seat 280 people and features a 35-foot tall wine tower escalating up three stories to the casino level. In addition, the restaurant has a 28-seat bar and 1,700-square-foot private banquet area, accommodating up to 85 people. David Burke Prime was designed by the Friedmutter Group of Las Vegas and New York, and incorporates many design ideas and influences of its head chef David Burke.
David Burke Prime's Prime Rib was voted one of the best in Connecticut by Connecticut Magazine. Similar to David Burke's Primehouse in Chicago, which was just voted Best Steakhouse in Chicago, David Burke Prime features an aging room with walls lined in imported pink Himalayan rock salt, crafted here in the U.S. The restaurant's state of the art aging room, designed by Chef Burke himself allows meat to age longer and enhances its flavor.
David Burke Prime website: http://www.davidburkeprime.com/about.html