Currently rocking Aztec Gold nail stickers from the Chic Mirror Collection by Maybelline.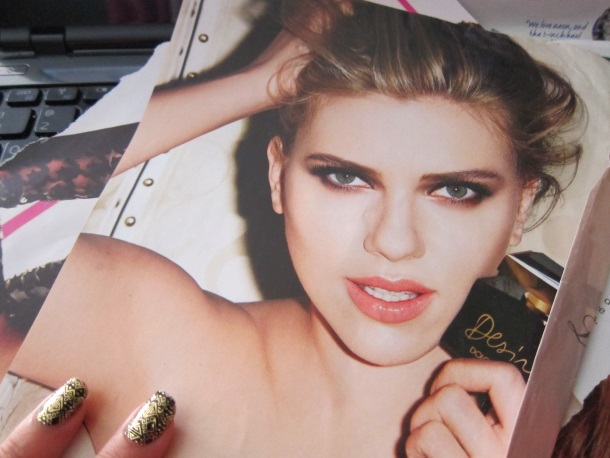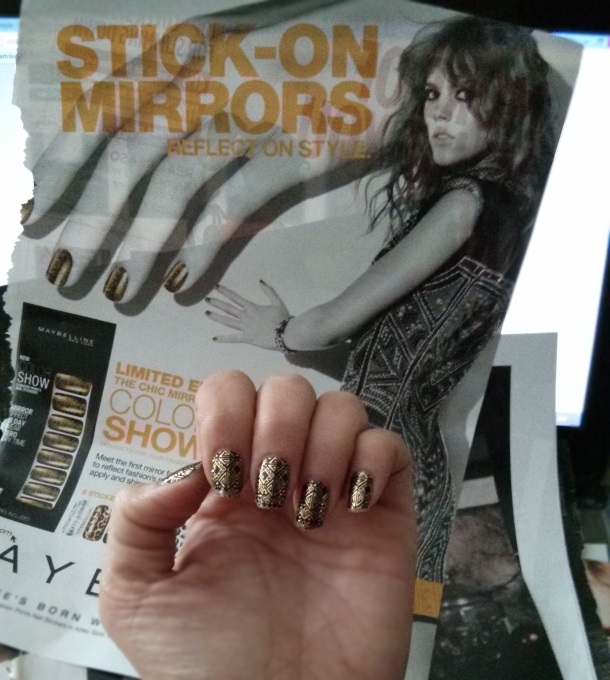 WHY YOU'LL LOVE IT
UV-cured to reflect fashion's new shine.
Just peel, apply and shine like never before
FOR BEST RESULTS
Step 1: Choose the sticker that best fist your nail
Step 2: Lay the sticker on your bare nail. Starting at your cuticle line, apply light pressure over the entire surface of the nail using the cuticle stick
Step 3: Fold the spare top of the sticker over your natural nail tips. File to remove the over-hanging product in a downwards motion
Removal: Carefully start pealing the sticker from the side of the corner until completely removed.