Alexandre Birman celebrated the launch of his Fall 2012 collection today at the newly renovated Saks Fifth Avenue shoe floor,10022-SHOE. Together with guest of honor actress Ashley Greene and cult fashion icon Julia Restoin-Roitfeld, supermodels including Bar Refaeli and Amanda Gresser, and socialites such as Maria Buccellati, Inga Rubenstein, Dori Cooperman, Karen Larrain and Lucrezia Butti, the shoe designer luncheoned at Café S5A before making his way to the beautifully displayed footwear collection on the shoe floor.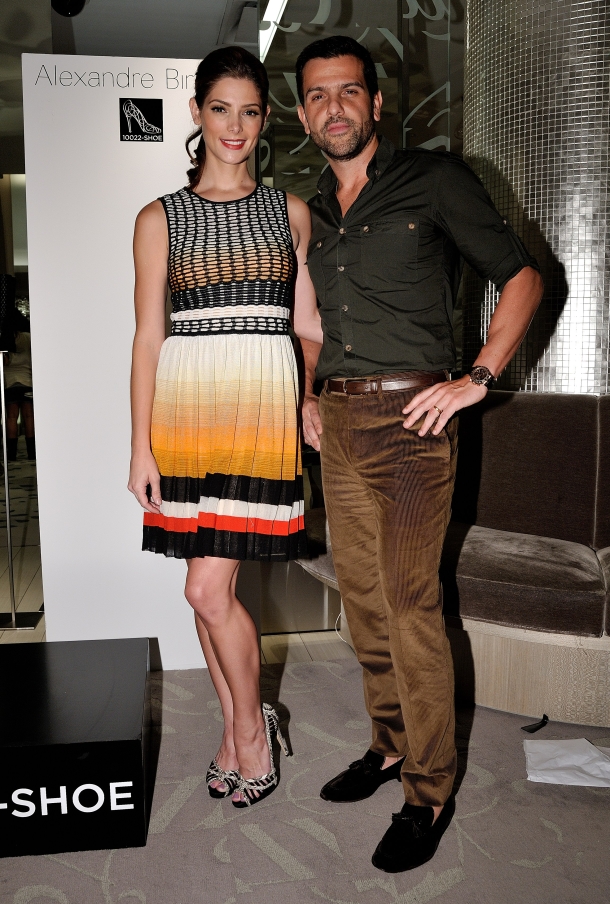 Under the iconic Saks chandelier ceiling bubble installation, four leggy models posed in luxurious winter runway ensembles while showing off the season's hottest Alexandre Birman shoe trends. Crowds gathered as Alexandre walked Twilight star Ashley Greene through the new collection and she pointed out her favorite styles: intricately crafted python platforms, vibrantly blue toned pumps and luxurious suede and exotic skinned ankle booties. The actress, pairing her Birman shoes with a Missoni dress, later left Saks carrying shopping bags filled with as many as five purchased pairs of Birman's new Fall shoes.
Also there to celebrate with Alexandre were Saks executives and Brazilian models, as well as the New York store's top VIP customers. As he is a member of the committee, the designer and Saks donated 10% of all sales proceeds today to the Brazilian Foundation.