This afternoon, I stopped by Industria Super Studio for the Degen Spring 2013 fashion presentation. The collection, titled 'craftivised', is full of fun pieces like the 'pizza bra', bright knits, crocheted hoodies, and super high, platform Converse sneakers. For make-up, which was applied by Jessica Berndt for Manic Panic, many of the models wore  intense glitter lip gloss and had matching gold glitter eyebrows. This collection definitely took me back to my high school days when me and my friends went through what we refer to as the 'raver' stage. I sewed panels into my JNCOs and also wore DIY platform Converse and experimented with just about every shade of hair color that Manic Panic had to offer (pink, orange, purple, etc.)!
Lindsey Degen is the designer behind these unique, brightly colored, and sexually flaunting pieces, which are not necessarily meant to be adapted by a mainstream crowd. Lindsey began knitting at the age of three when her grandmother gave her a set of knitting needles and taught her how to stitch. Later she attended Central Saint Martins and the Rhode Island School of Design, where she studied under knit master Liz Collins. Photos and additional info below.
Degen Spring 2013 Fashion Presentation –Degen, NYC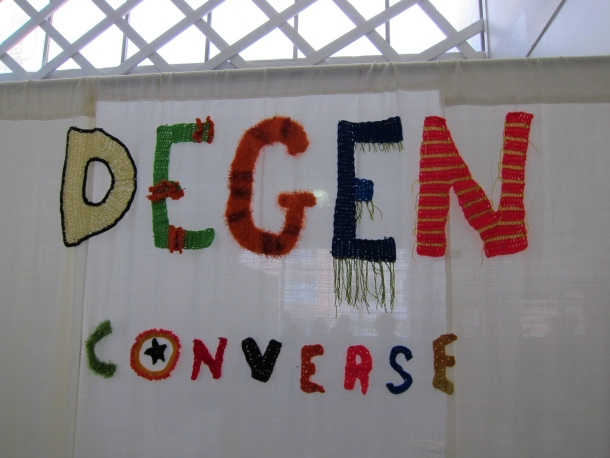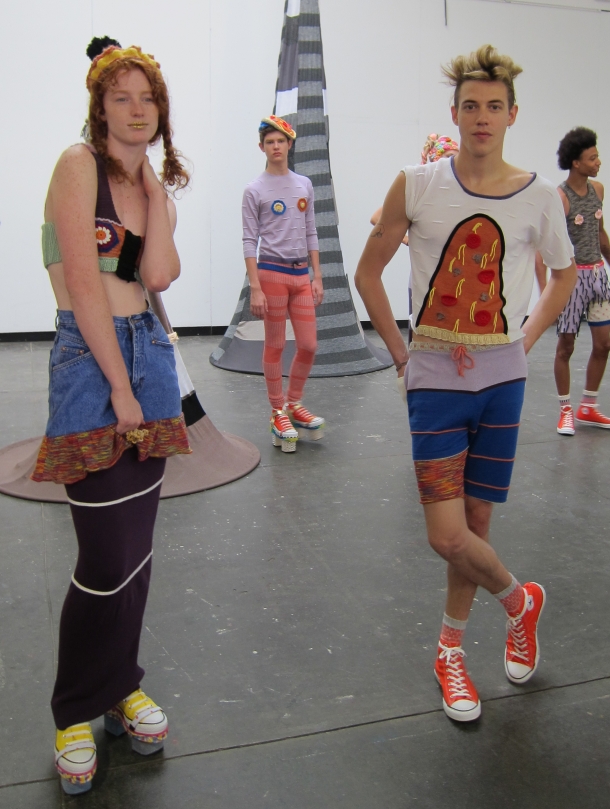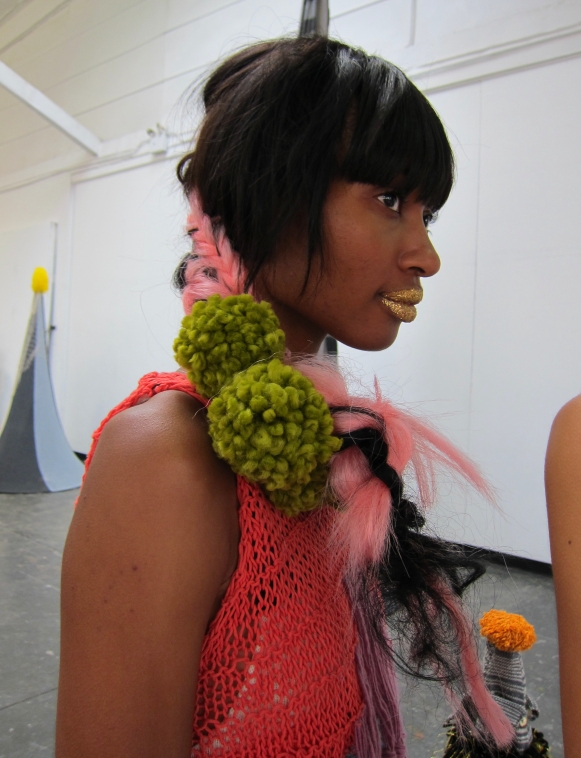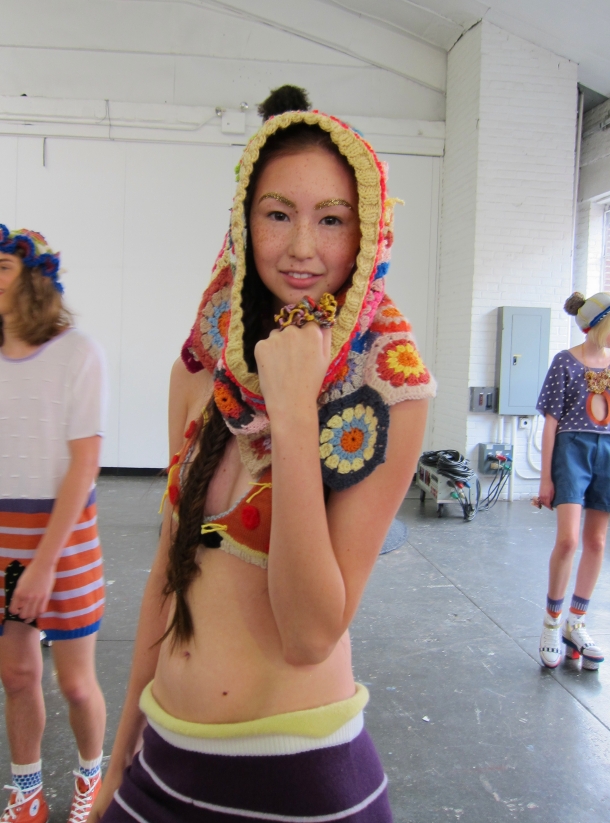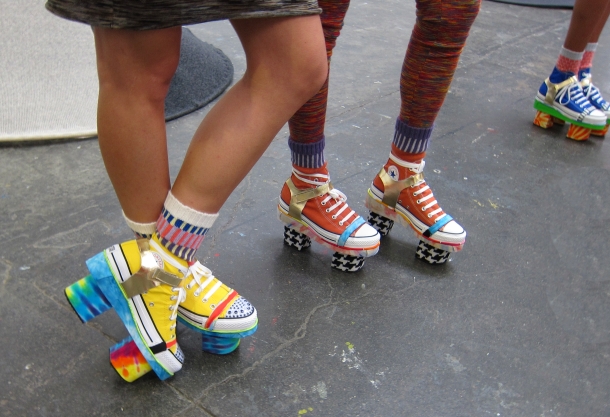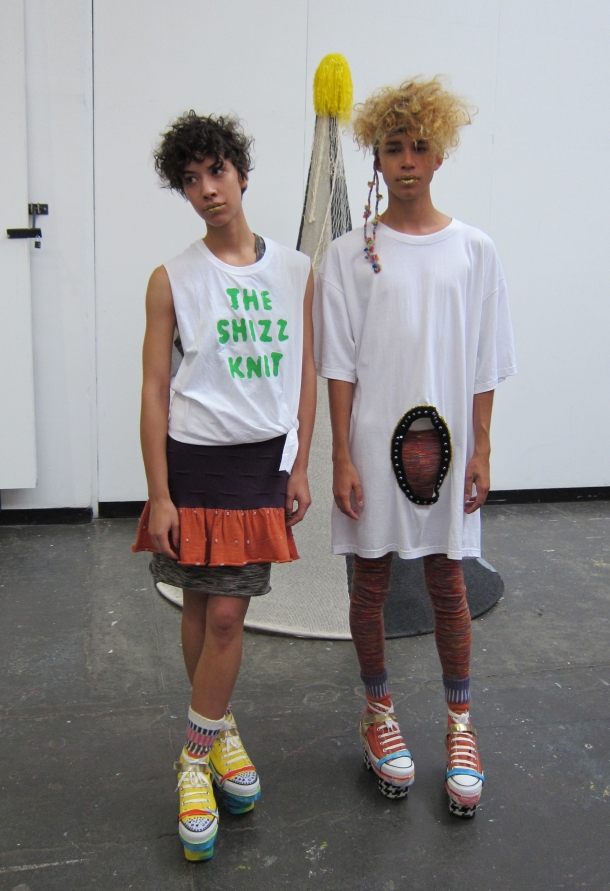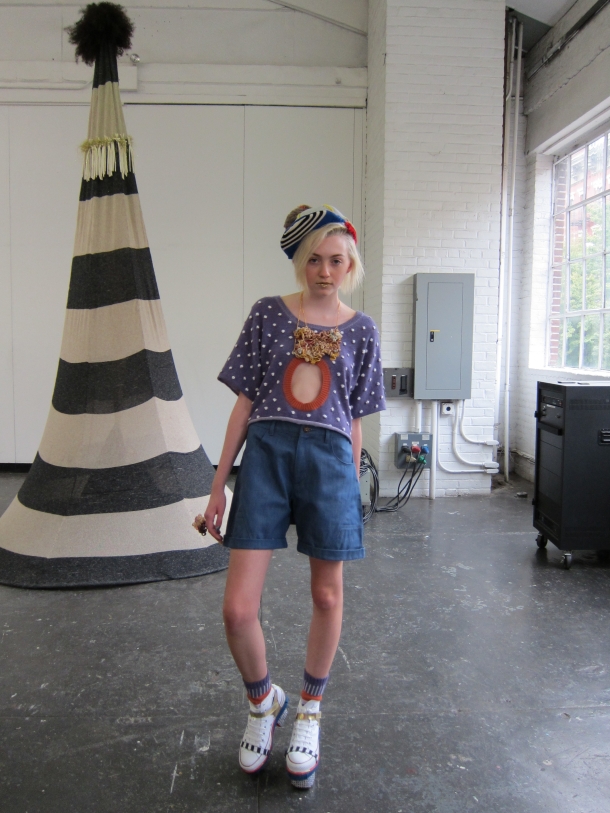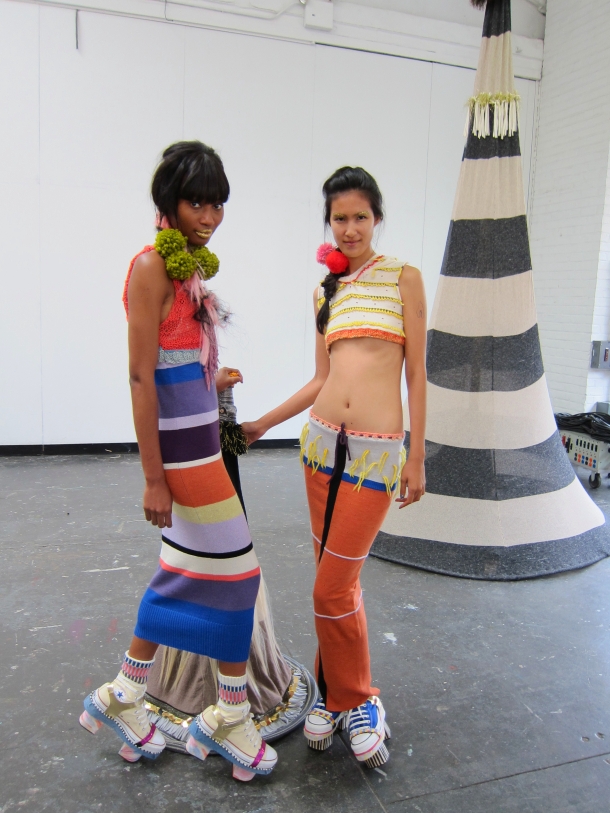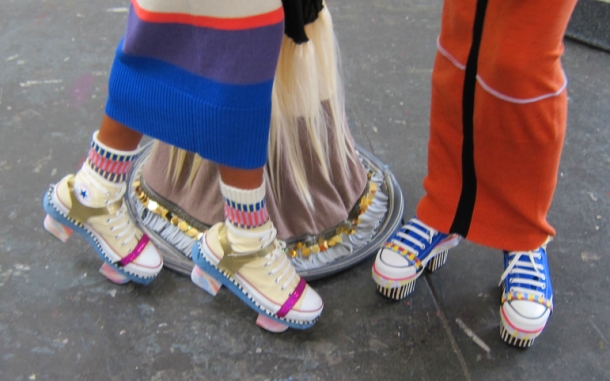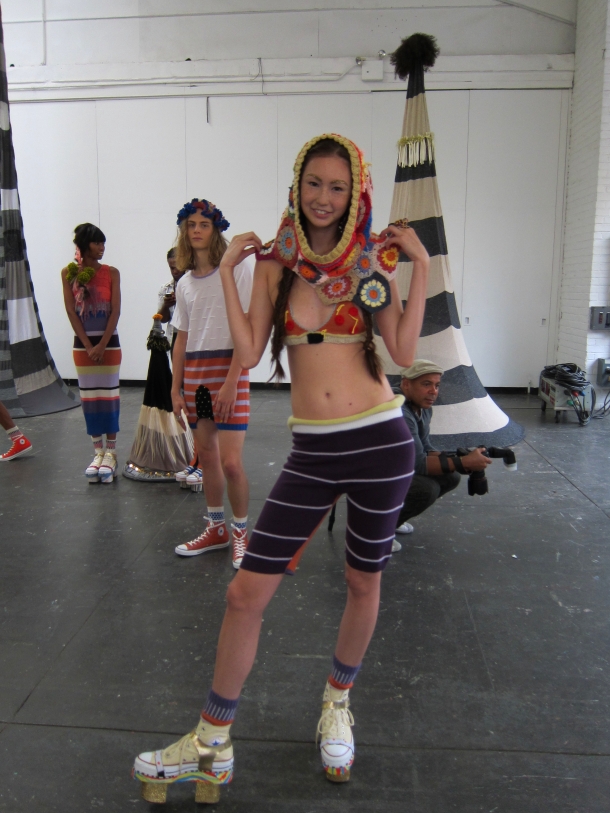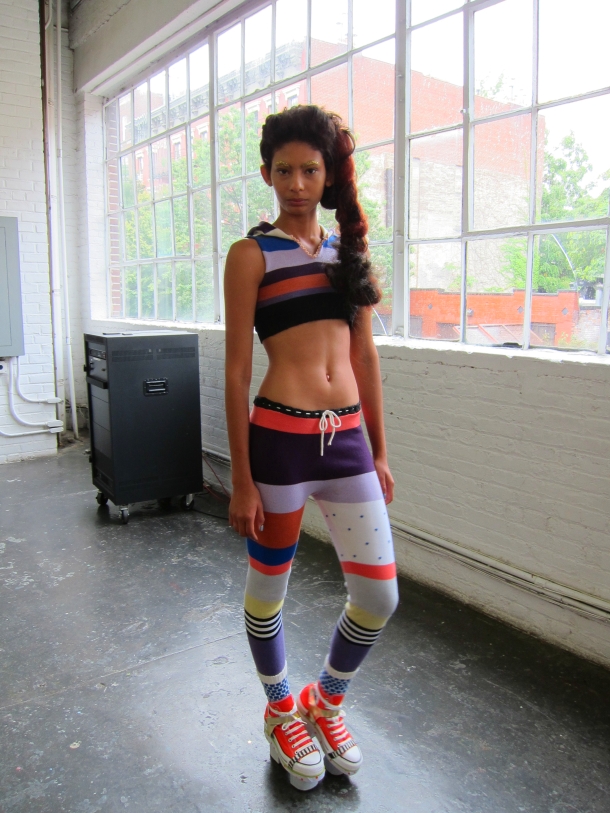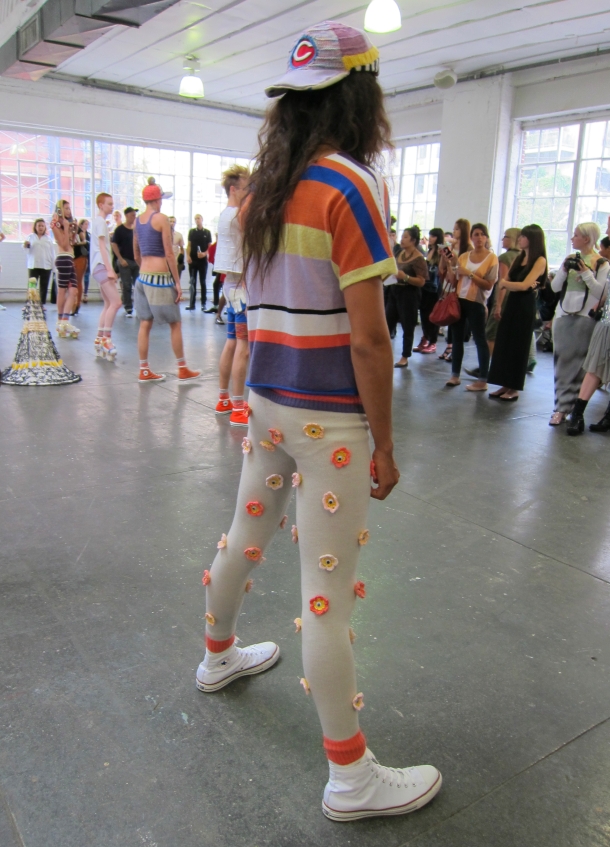 Free temporary tattoo anyone?