DL1961 presented their Spring 2013 collection of men's and women's wear during New York Fashion Week.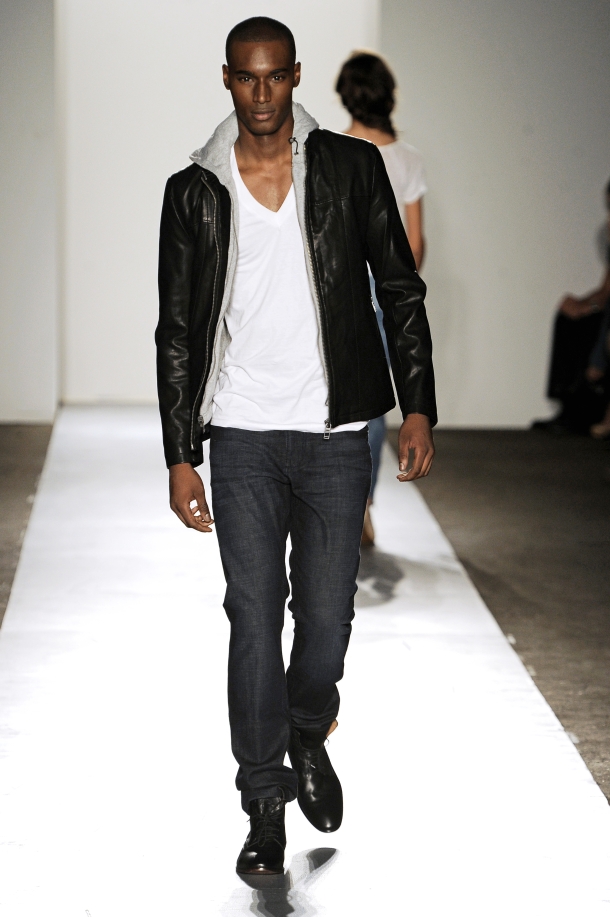 Full gallery after the jump.
[nggallery id=230]
Photos: Courtesy of FirstView
DL1961 Runway Images (Women's) Gallery
See video and post of DL1961 Premium Denim Spring 2013 Fashion Show
See my video and post of the DL1961 after party with DJ Mia Moretti and Electric Violinist Caitlin Moe
About DL 1961:
In September 2008, DL1961 Premium Denim launched in New York City with a mission to create "the perfect fitting jeans". The line is crafted exclusively with XFIT LYCRA® denim- a fabric that not only molds to each individual's body but boasts 90% shape retention. XFIT LYCRA® means the end to jeans that sag, bag and lose their shape.
Because of this unparalleled fit concept, DL1961 Premium Denim's popularity has been on an upward trajectory since it's inception. Aside from being featured in every major publication, DL1961 jeans have become a staple in the closets of celebrities and trendsetters alike. DL1961 now showcases more than 100 styles in various colors, weights, washes and textures and are currently sold in over 1200 stores worldwide.
DL1961 Premium Denim is a vertically integrated brand that is family owned and operated by individuals who have been producing garments for over three generations. It is because of their expertise in denim, their passion for cutting-edge technology and their massive global network of production facilities that they were able to create what is now fittingly called the most revolutionary brand on the market.